Puerto Rican pantry staples are pantry essentials for making Puerto Rican food! Here is a list of items you will need to have stocked for cooking Puerto Rican food in your home.
Also, below there is a free printable to keep track of your pantry staples!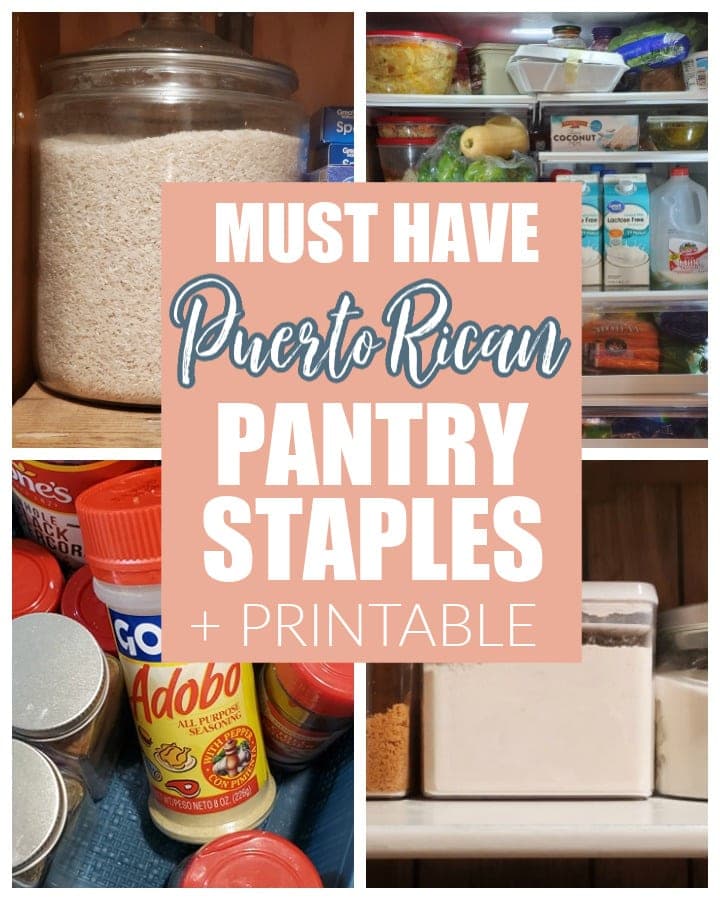 Jump to:
With everything that is going on right now, it is extremely important to make sure you have a stocked kitchen.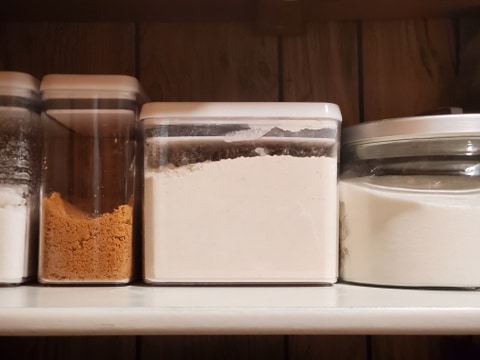 🍚 Dry Goods
Dry goods are best when bought in bulk and are great to have multiples of for smaller items.
Stock up on dry goods when they're on sale and remember to transfer items into containers with tight lids to ensure it remains fresh for a longer period of time and keeps away any pests.
flour
white sugar
brown sugar
baking powder
baking soda
corn starch (perfect for making natilla)
dry milk or shelf stable milk
rice
dry beans- (Grab at least 2-3 of each variety to make different recipes such as refried beans from pinto beans or congri with black beans.)
pasta
rolled oats (I love quick oats!)
fine cornmeal (optional)
cream of wheat
bar of chocolate to make hot chocolate
dried chili peppers (optional -perfect to make homemade pique or to add spice to your hot chocolate)
bread
tortillas
soda crackers
tea bags
coffee
peanut butter
jelly
Check out our list of Puerto Rican rice recipes we have and learn all about the different grains of rice!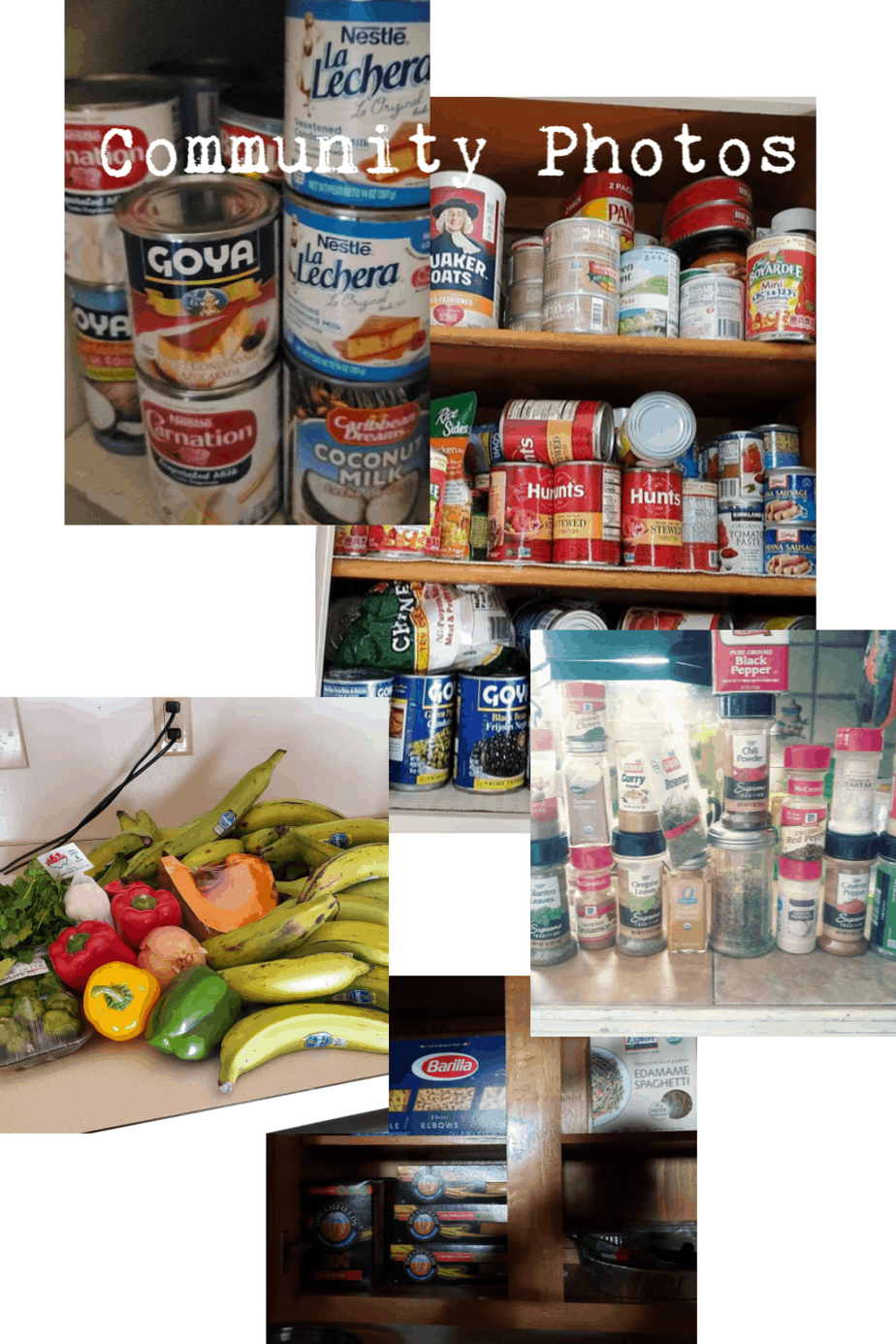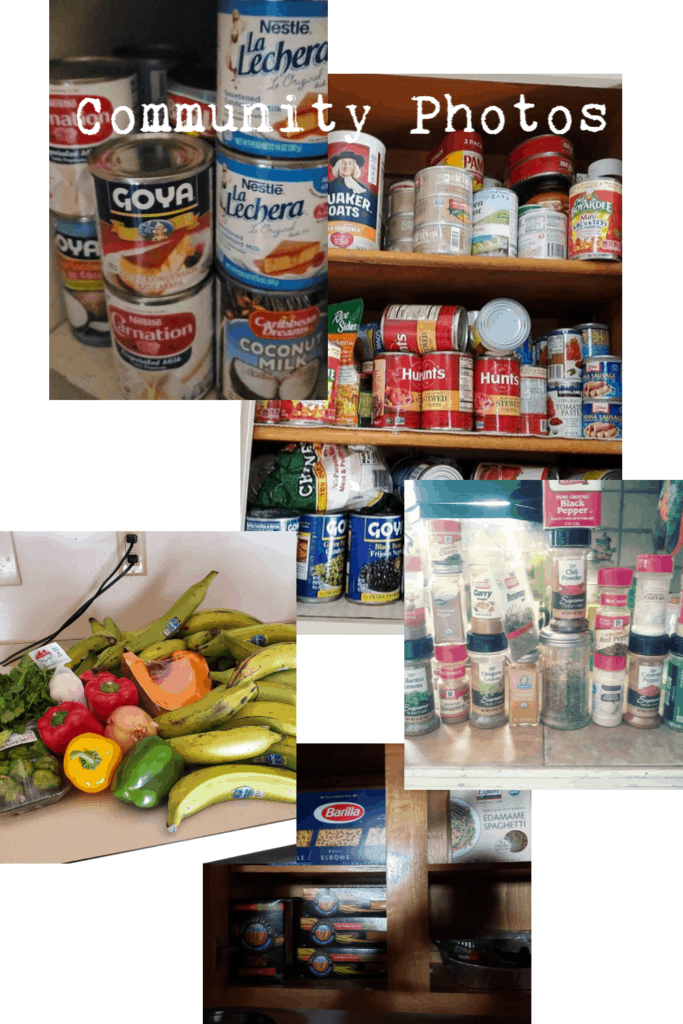 🥫 Canned Goods
The list below has some must have canned goods for Puerto Rican recipes. I personally try to have 5 or more cans of what I use often on hand (outside of sardines and octopus).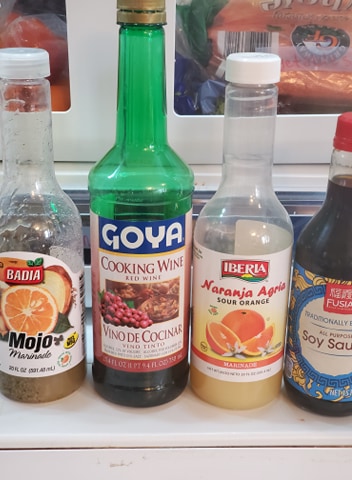 🍶 Oil, Vinegar, and Sauces
Oil, vinegar, and sauces are pantry staples that are used daily to marinate, saute, or add flavor to recipes! If I have to choose two items from the list below, it is oil and vinegar! (Then lemon and lime juice!)
white vinegar (Large container.)
apple cider vinegar
olive oil
canola or vegetable oil
soy sauce
ketchup
BBQ sauce - pulse with guava to make guava BBQ sauce!
pasta sauce
mayonnaise
mojo
honey
lemon juice
lime juice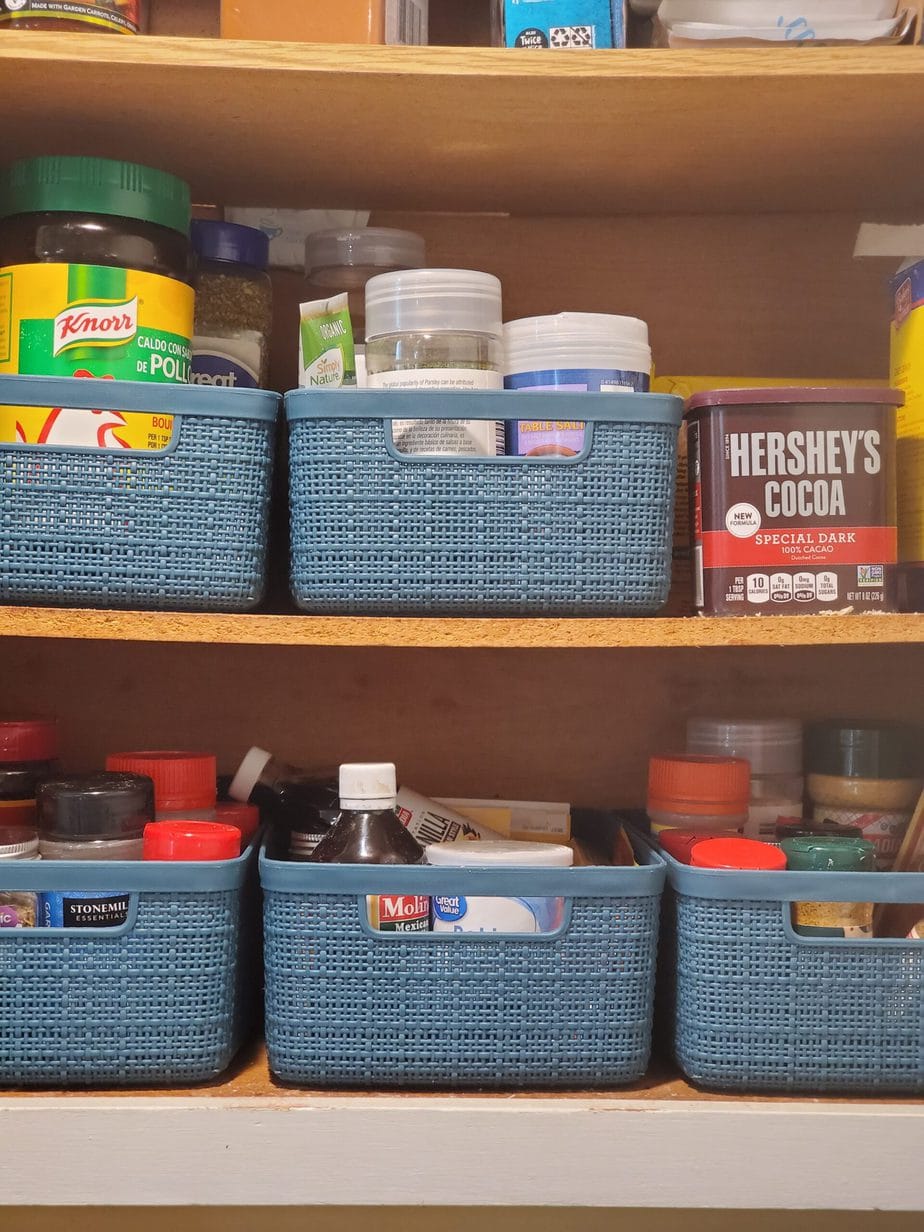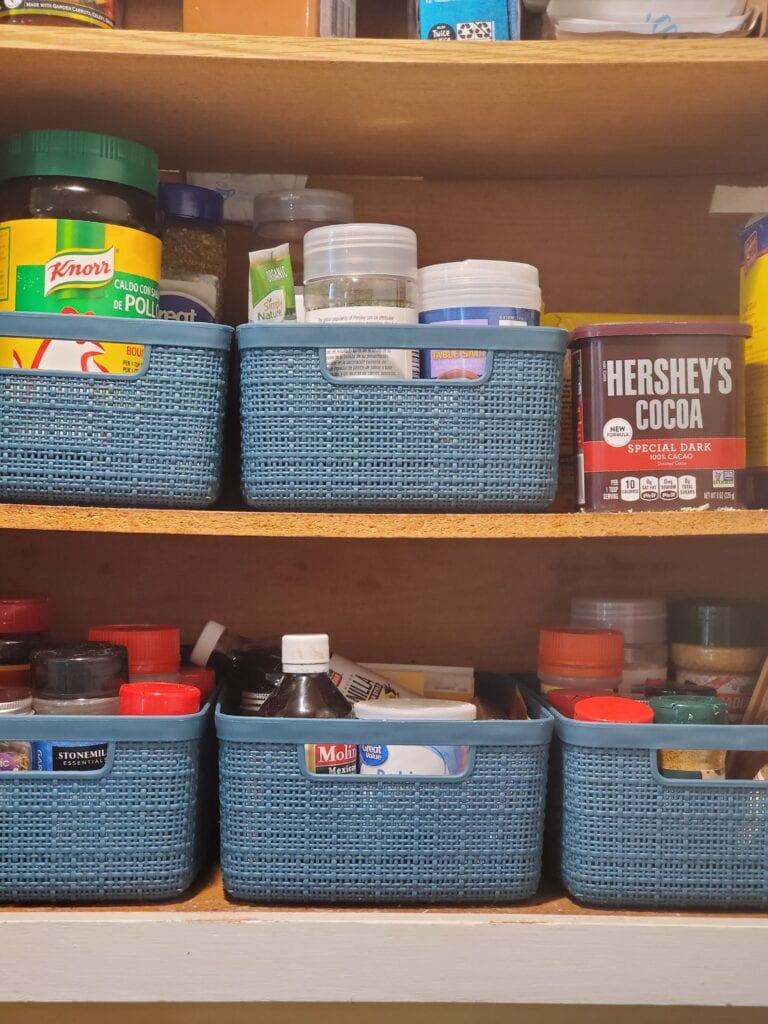 🧂 Herbs and Spices
The secret to Puerto Rican food having so much flavors often comes down to the herbs and spices used for cooking.
The MUST HAVE herbs and spices I always have on hand are (garlic powder, salt, black pepper, oregano, and chicken bullion) - no questions asked!
salt
black pepper
adobo (optional)
sazon (optional)
chicken bullion (powder or paste)
garlic powder
onion powder
dried oregano
parsley flakes
thyme
cumin
paprika
corriander
achiote
star anise
nutmeg
ground cinnamon
cinnamon sticks
vanilla extract
bay leaves
Achiote seeds is infused with oil to make achiote oil. Use this oil in place of sazon to add vibrant color to your food! Here is how to make achiote oil with just two ingredients!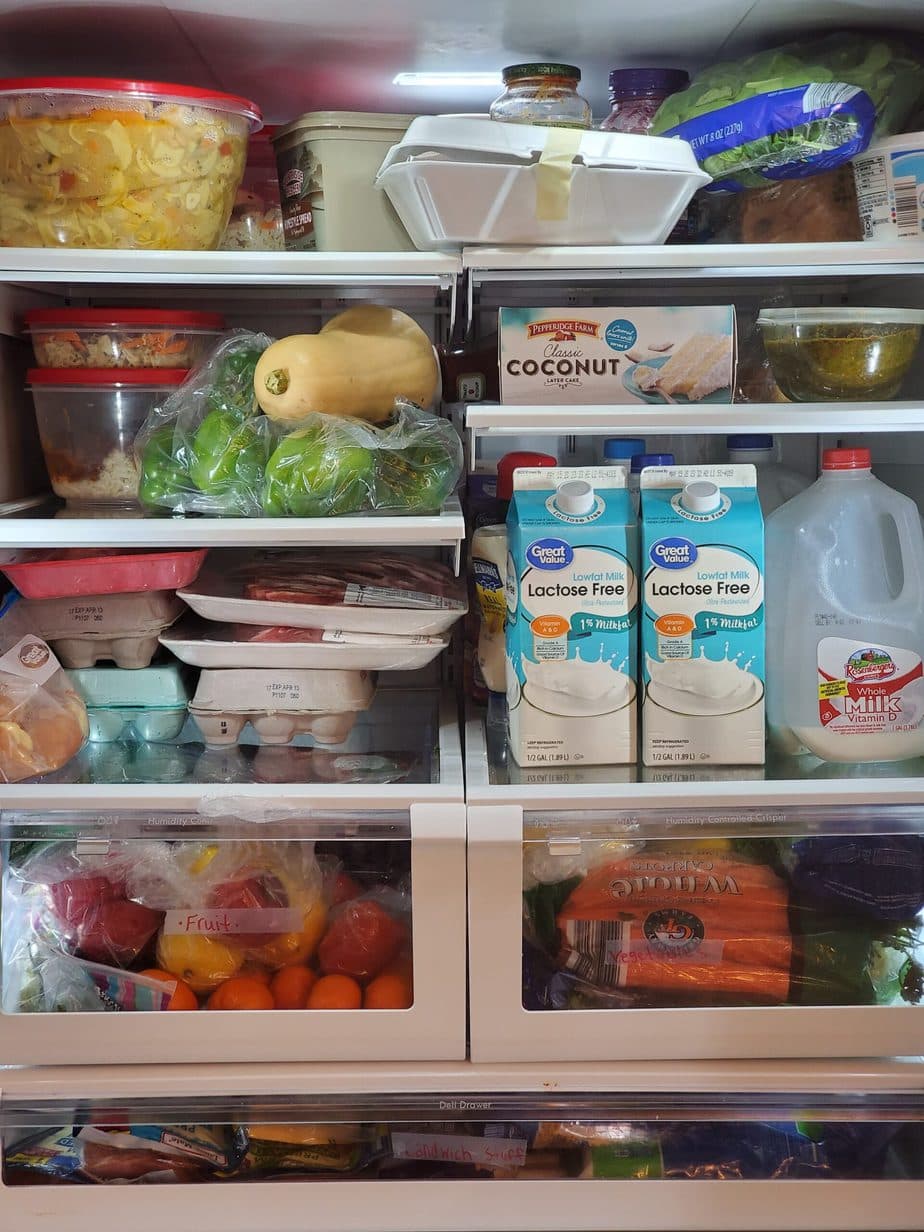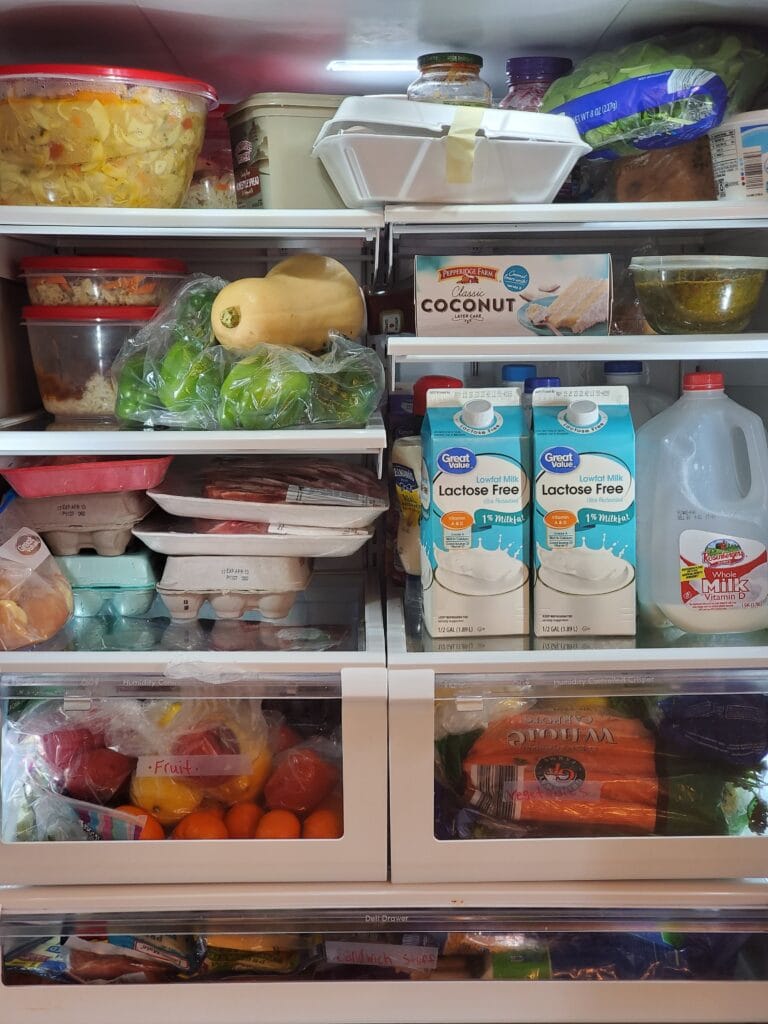 🍴 Refrigerator Items
eggs
butter
margarine
milk
cheese (cream, blocks, sliced)
fresh herbs like cilantro
Don't throw out spoiled milk! If you realize your fridge can not fit another gallon of milk in it, allow it to curdle so you can make dulce de leche cortada! Here is a recipe to make curdled milk candy.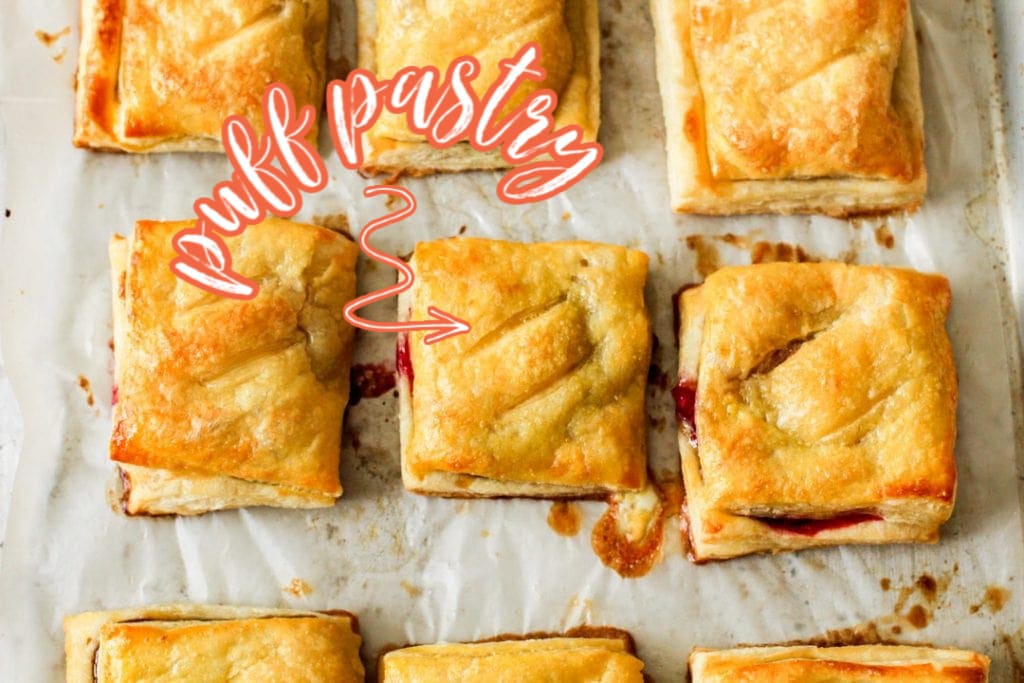 🐓Frozen Items
Sofrito (homemade sofrito or store bought Goya sofrito is fine)
vegetables
hamhock
pork fat
chicken
pork
beef
seafood
puff pastry - This is a must have freezer item to make guava and cheese puff pastries also known as the

famous pastelitos de guayaba

!
fruit for smoothies etc.
📋 Pantry Printable
Having a list of pantry staples on hand is always a great way to keep up with what needs to be replenished. You can click on the image below or here for your free printable plus shopping list sheets!