Achiote oil is used in Latin dishes to color Spanish rice, masa for pasteles, or in place of sazon in many dishes!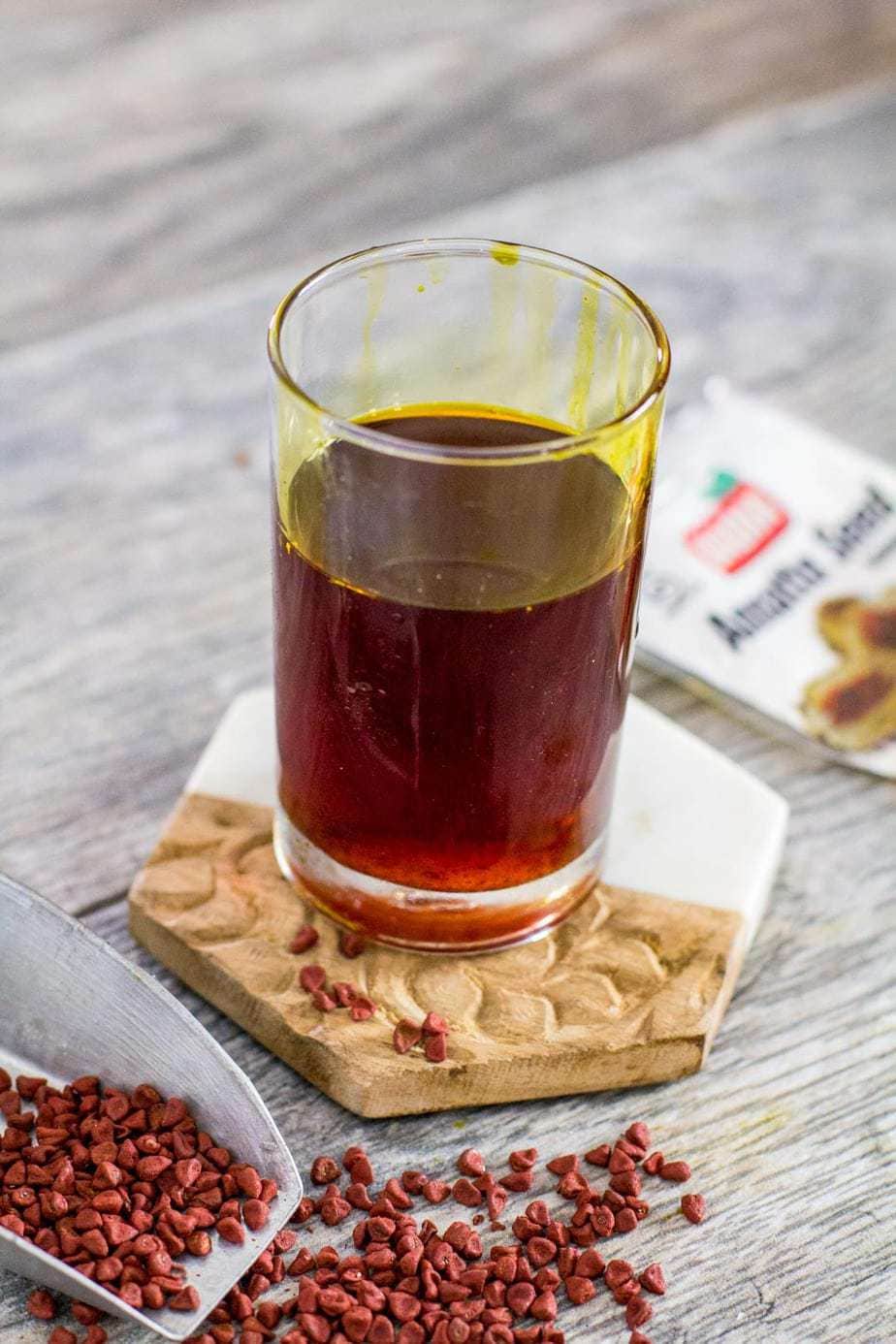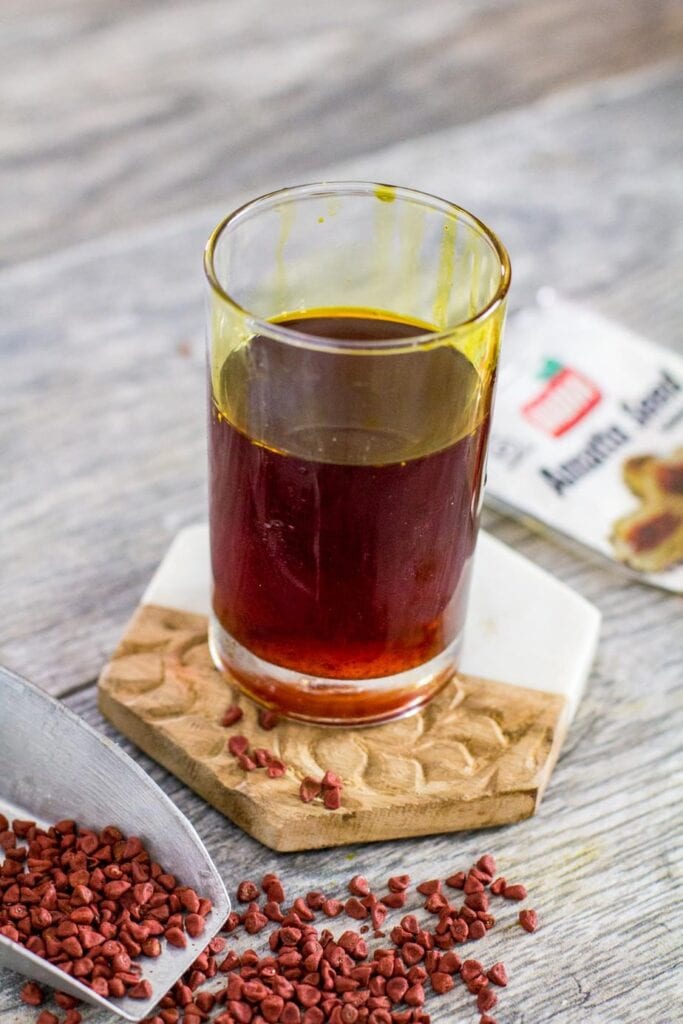 What is achiote oil?
Using only two ingredients, achiote oil is infused oil that is only made with annato seeds and oil! Seriously, that's it!
Achiote oil is a dark orange almost red oil that gives food a beautiful yellow color!
Is achiote and annatto the same?
Yes, achiote and annatto are the same! Annatto and achiote are both Bixa orellana, but different regions call it differently. Just like in the USA, different households will use the words pasta and spaghetti to label the same noodle.
What is achiote used for?
The use of achiote is to give food a natural yellow/orange coloring. If you ever use Goya's Sazon with achiote, it's what gives your Puerto Rican rice that beautiful orange hue.
Many people use achiote in an oil to color their masa for pasteles, alcapurrias, and much more!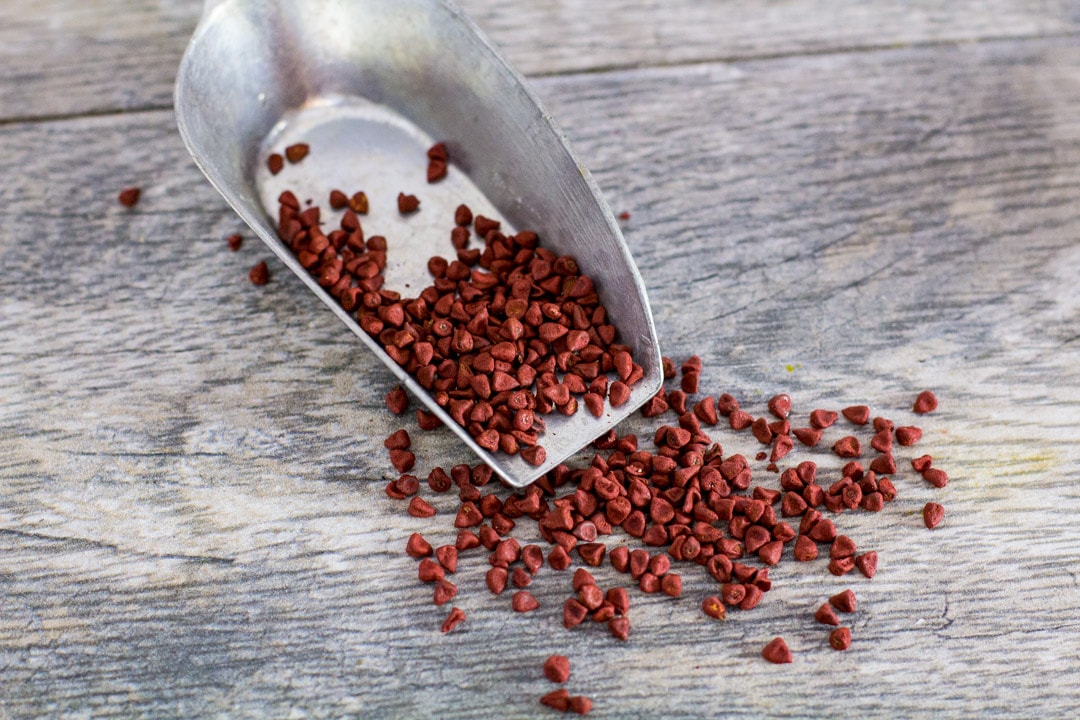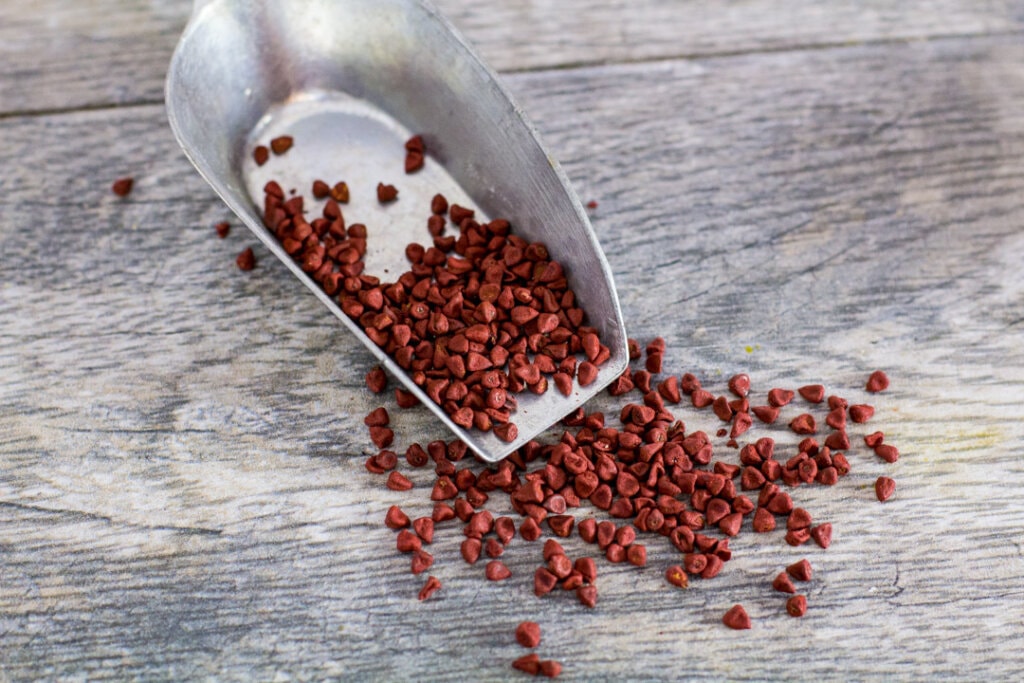 How do make achiote oil?
To make achiote oil, you're going to add oil to a pan. I chose to use vegetable oil, but you can use canola or olive oil. Turn the heat to medium.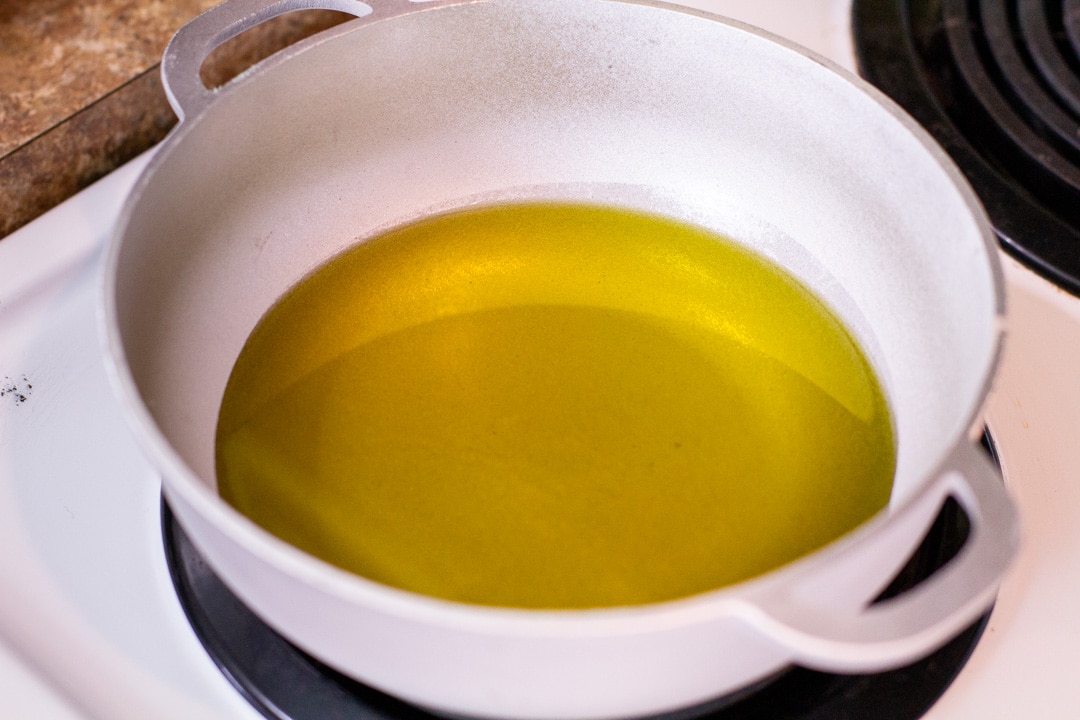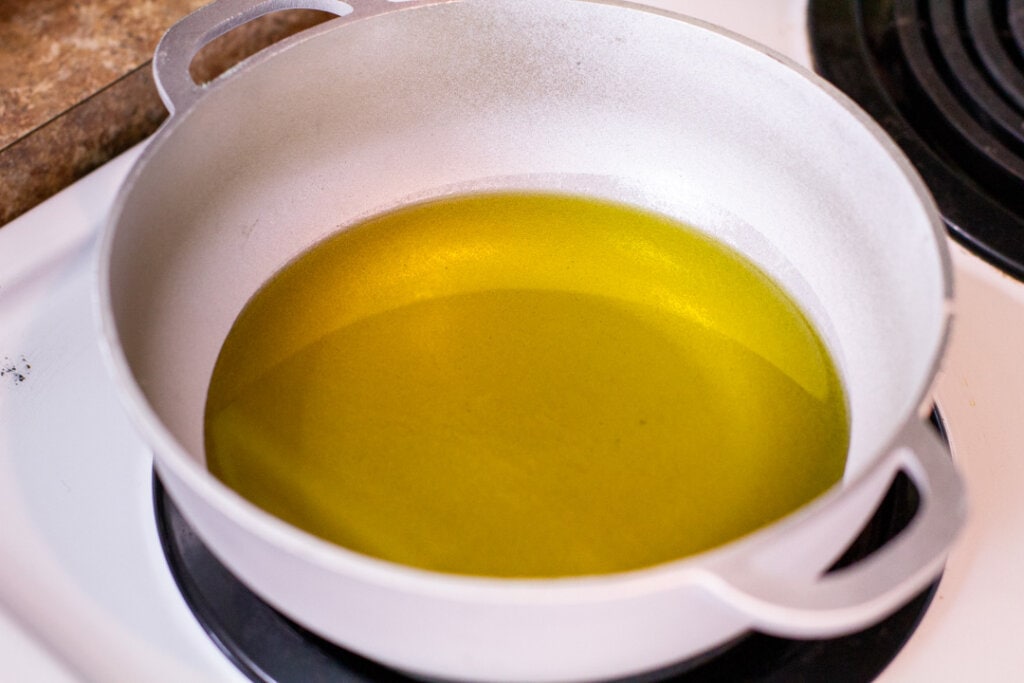 Add in your annatto seeds. (Right away, you want the oil and the annatto seeds to warm together.) Use annatto seeds, not ground annatto powder to make achiote oil.)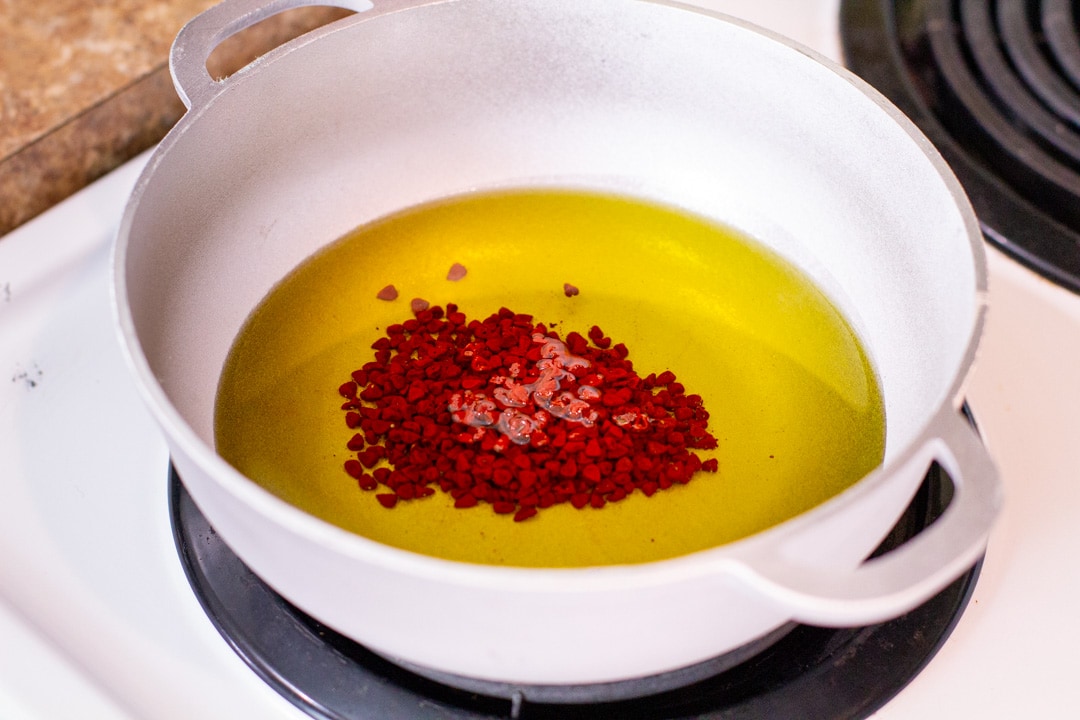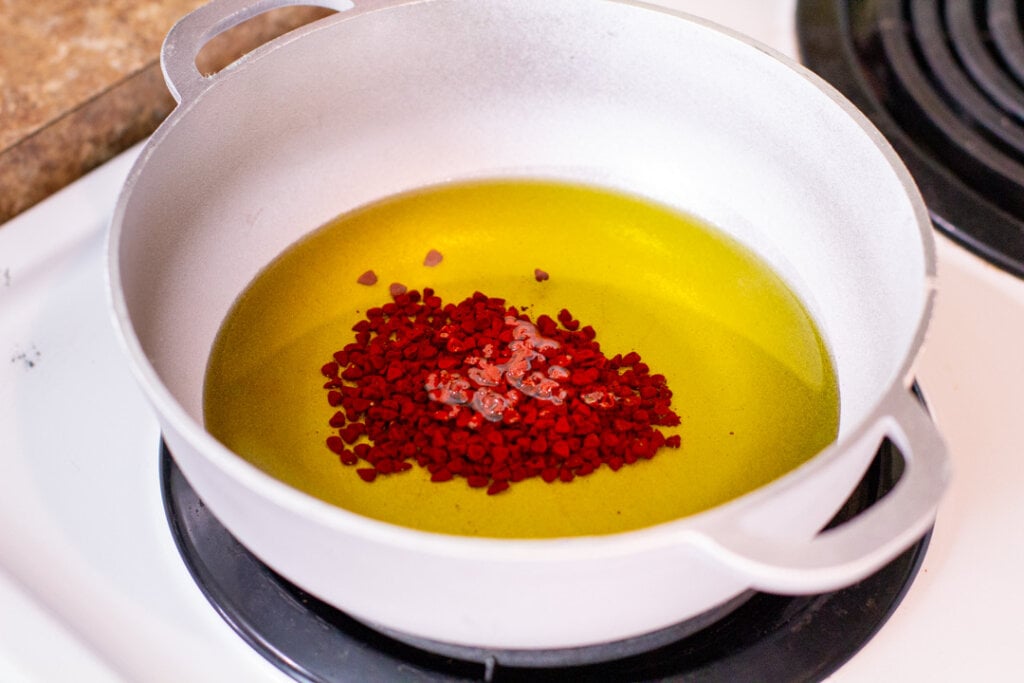 Keep the heat on warm until the oil warms enough that there is a gentle simmer. This should take about five minutes to begin to simmer. Lower your heat once you see that there is a somewhat steady simmer.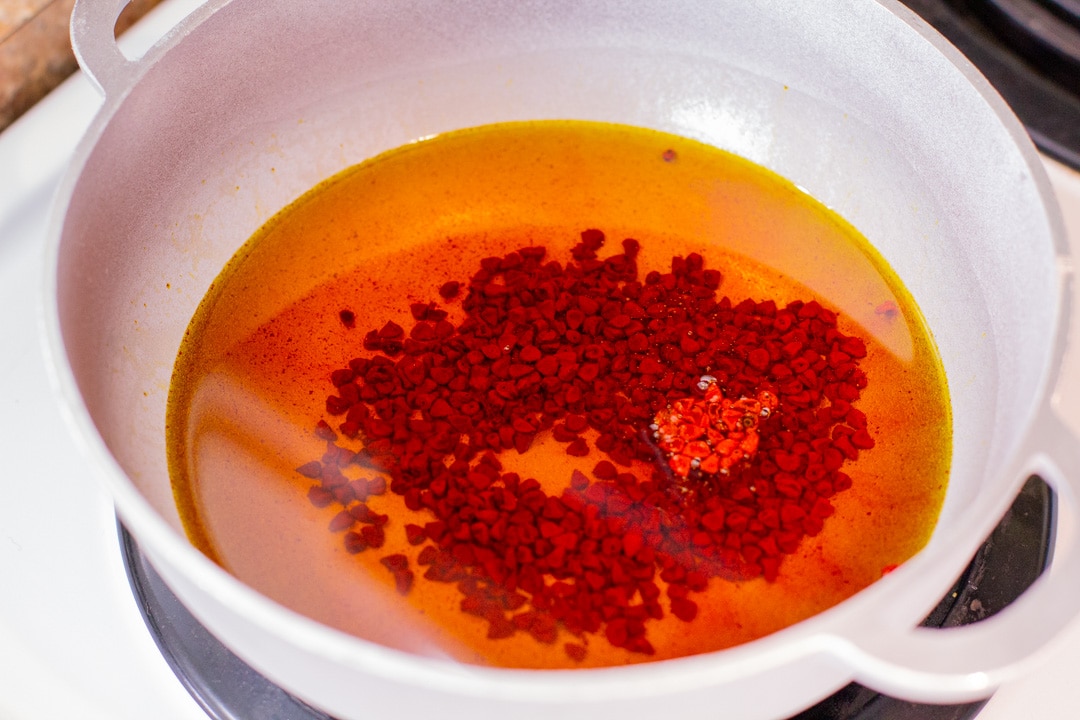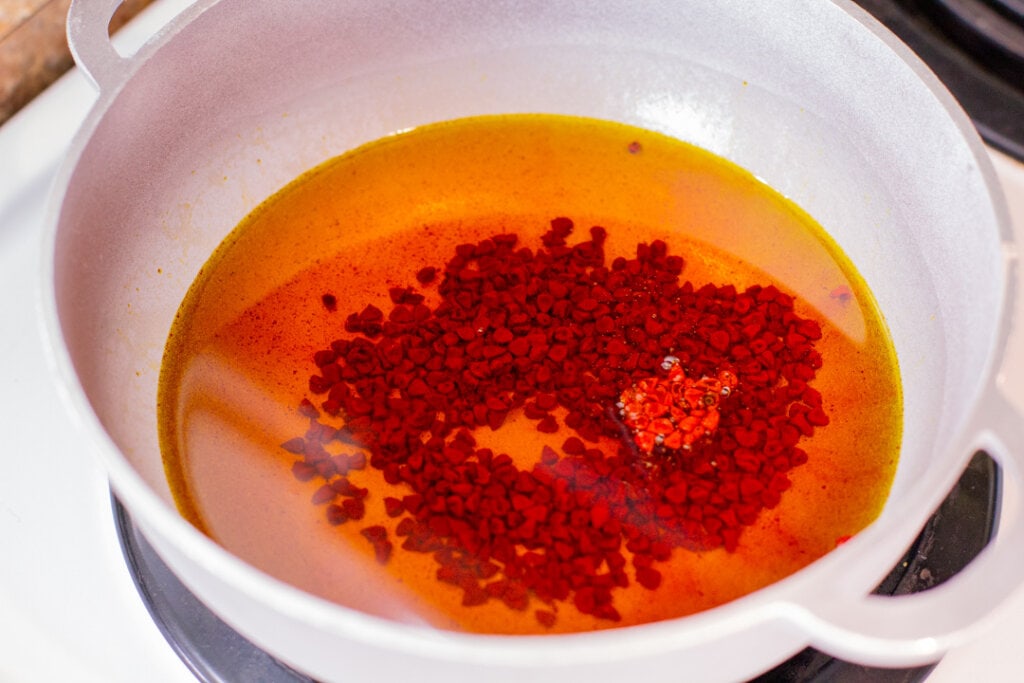 Let the achiote oil cook over low heat for about three minutes or until the oil is a beautiful deep orange color before removing the pot from the heat and allowing the achiote oil to cool completely.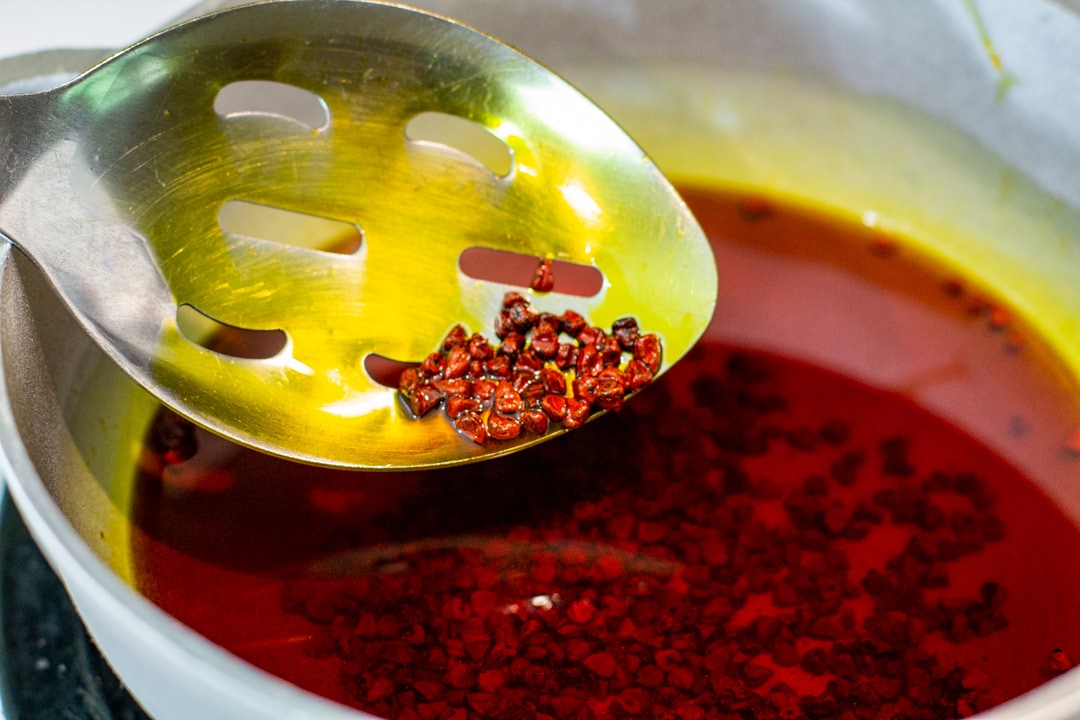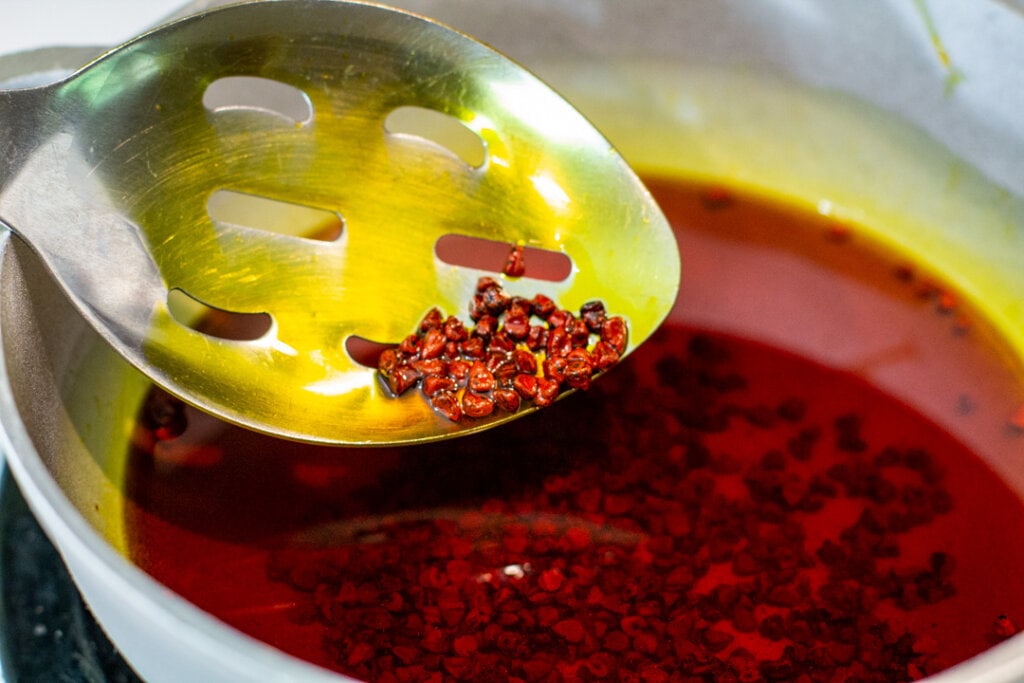 Once your achiote oil has cooled, you're going to pass the achiote oil over a fine mesh strainer. I used a medium strainer with a wide bowl so there would be no mess.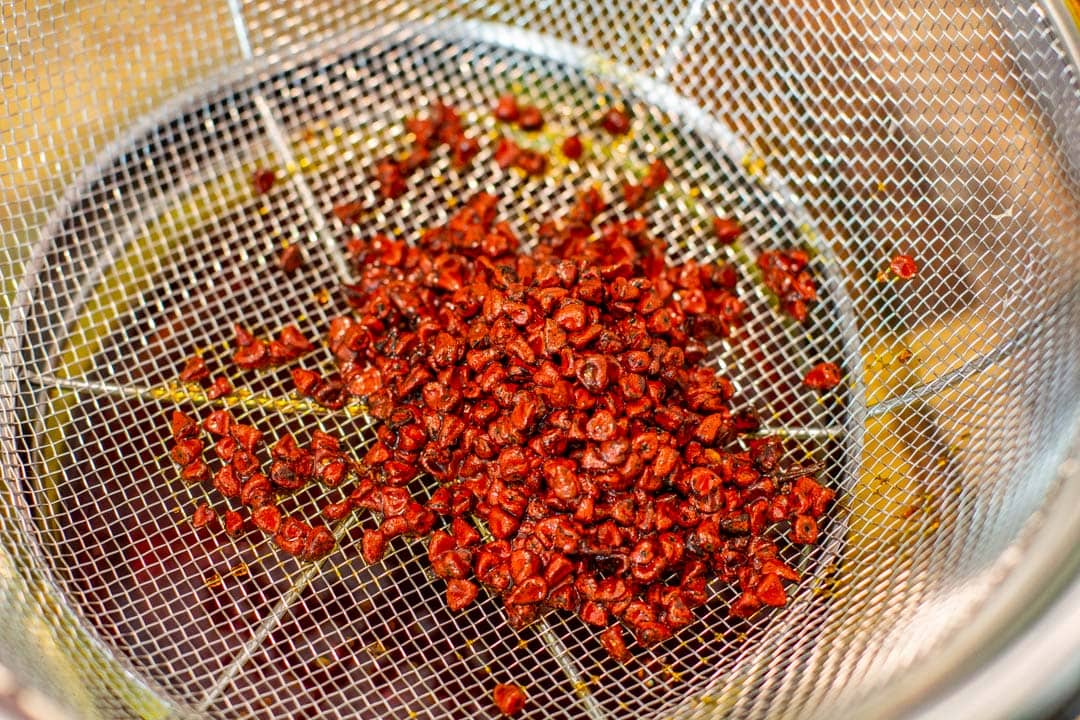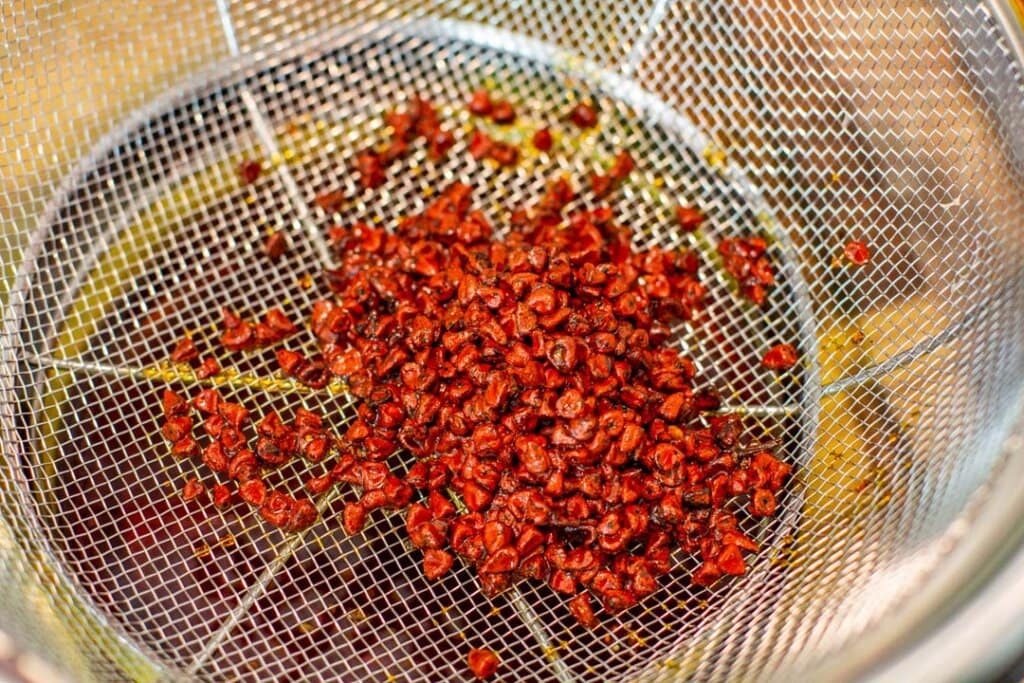 Achiote oil does stain! Wipe up any spills right away.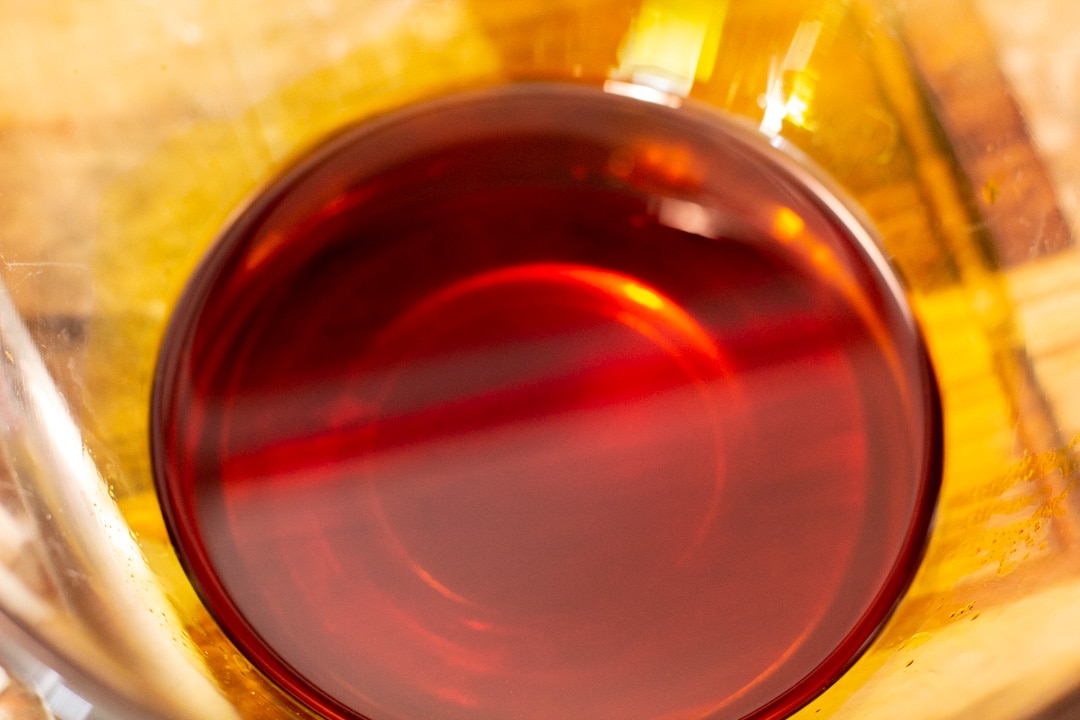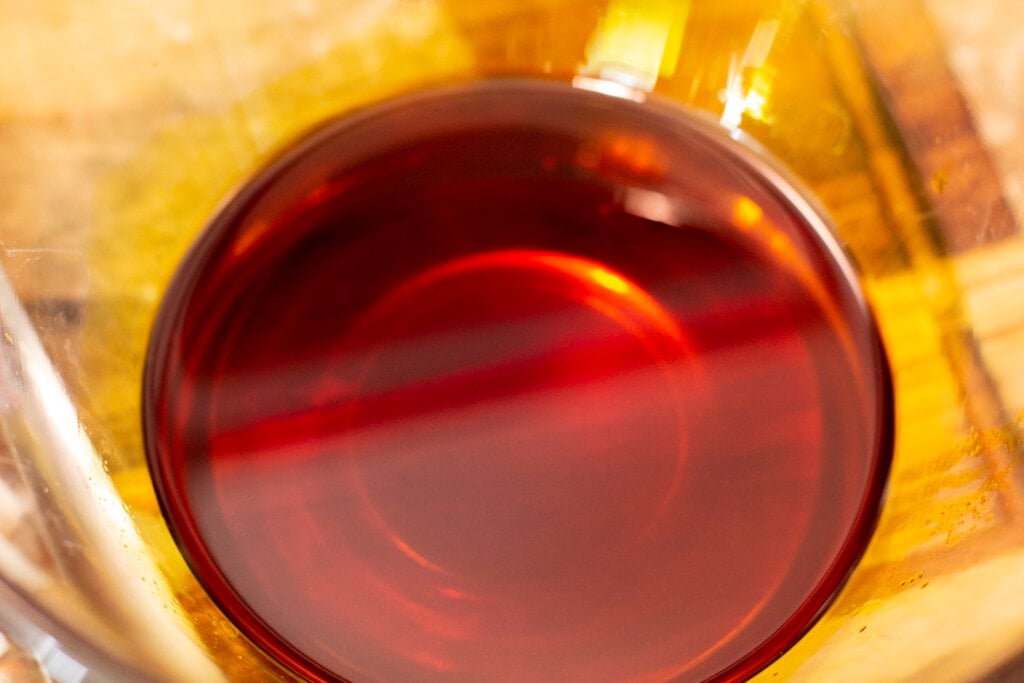 That's how you make achiote oil with two ingredients in just ten minutes! Store your achiote oil in a container with a tight fitting lid and you can either store your oil in the fridge, or a cool dry place for up to 4 days!
Tips for making achiote oil:
Look for dark vibrant red annatto seeds!
Do not let your oil get too hot (it will spoil the oil).
Only make enough to last you 3-4 days. (The shelf life is not long.)
Where do I buy annatto seeds?
You can purchase annatto seeds in most Latin and Asian markets or check by the seasonings in your local market. I bought a small pack of Badia annatto seeds, but I recently saw a bulk size container full of annatto seeds near the plantains for pasteles! (This was at Price Rite supermarket.)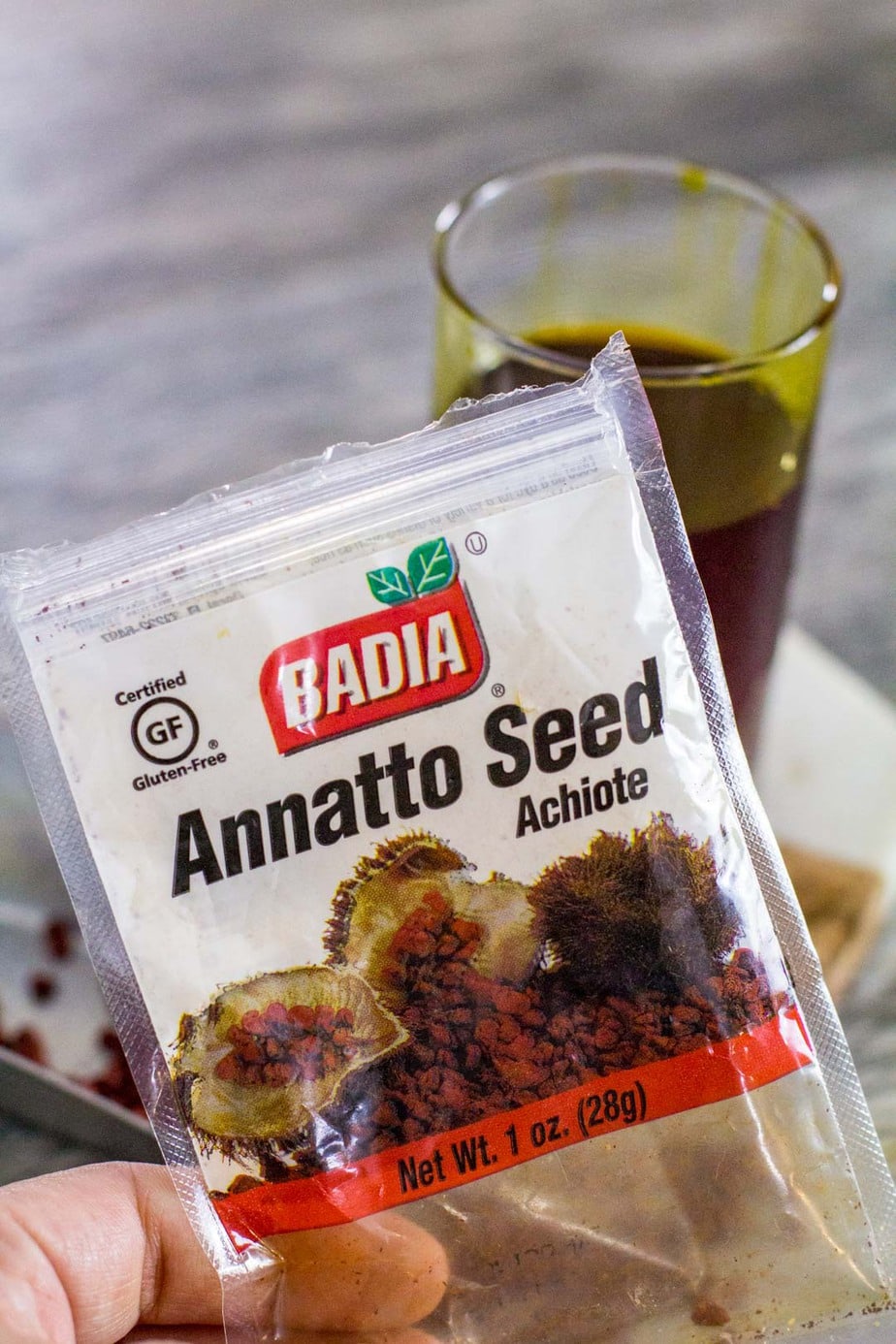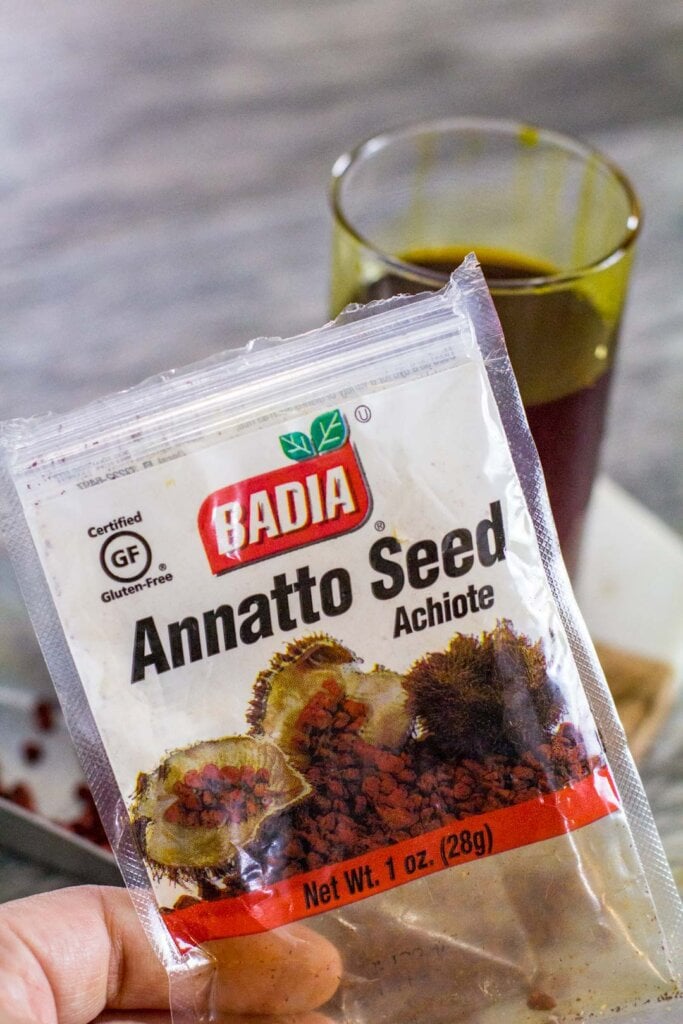 Do annatto seeds get old?
Yes, annatto seeds do get old! I feel like annatto seeds are like cinnamon sticks in the sense that they last forever, but not forever! Once your annatto seeds begin to no longer look deep red, but more like a chalky orange color, toss them.
📖 Recipe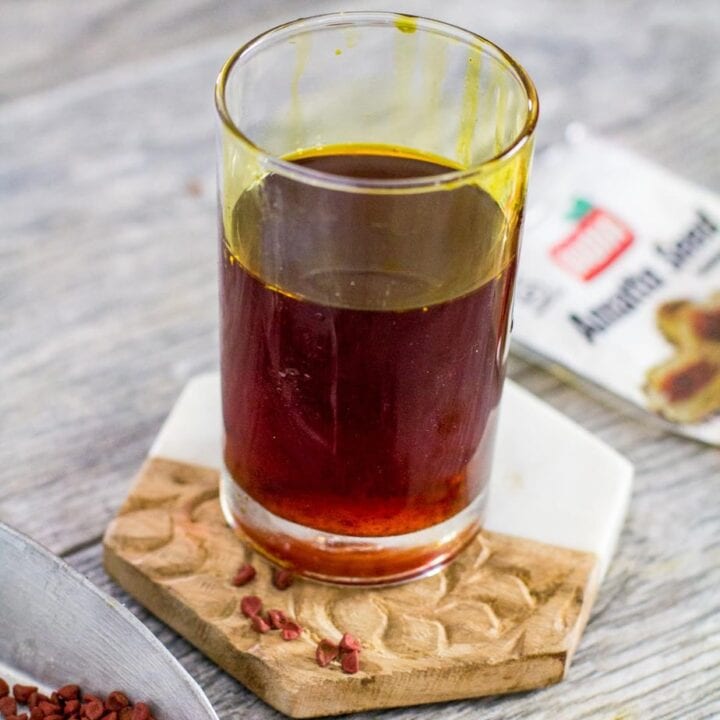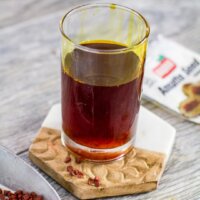 Achiote Oil | Annatto Oil
Achiote oil is used to give foods a beautiful orange color! Add it to your rice or the masa for pasteles.
Print
Pin
Rate
Ingredients
1

cup

of vegetable oil

¼

cup

of annatto seed
Instructions
Add oil and annatto seeds to a pot and warm over medium heat.

Once oil begins to simmer lower heat to low and allow to cook an extra five minutes.

Remove pot from heat and allow achiote oil to cool completely before draining over a fine mesh strainer
Notes
Do not overheat! If annatto seeds begin to burn or turn green, it will become bitter.