It seems like this country is seeing natural phenomenons and disasters every time we turn around. It's nice to turn off the TV and silence the phone and just enjoy quiet time. Quiet time were a preferable mug filled with Mexican Spice Hot Chocolate and some Mexican Spice Biscotti. (Between the rapidly cool weather and a need to get away, Mexico sounds like a lovely destination.) Sit down. Stay awhile. Enjoy!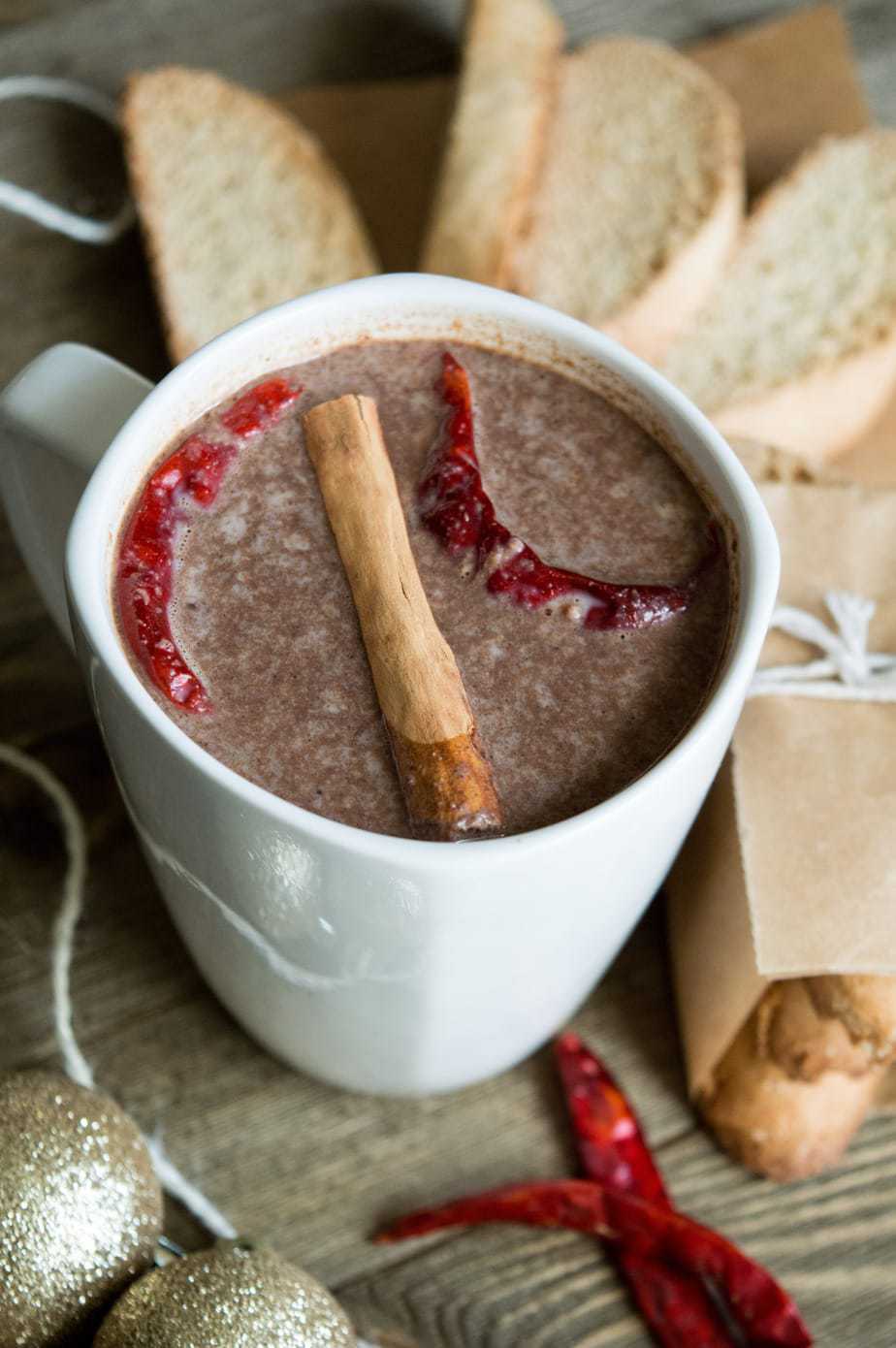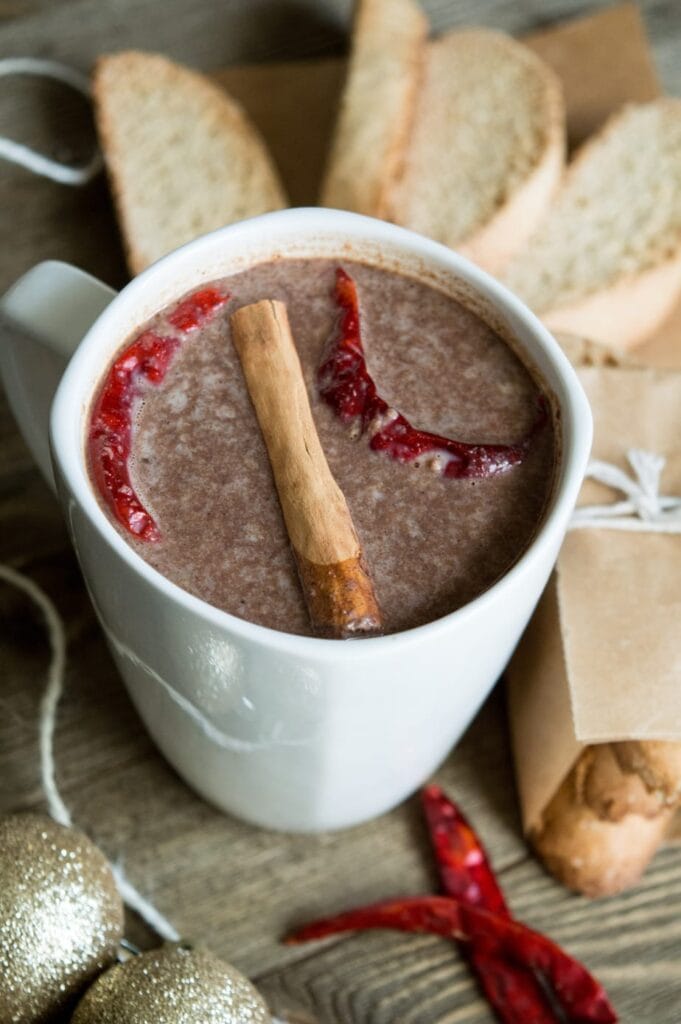 I recall mi madre making hot chocolate during one of Pennsylvania's brutal blizzards. She was in a Betty Boop pajama set, with a heavy beige housecoat, long white socks, and with a pair of fuzzy socks over. Beautiful as always. I saw a cutting board filled with chopped up "hard" chocolate, and the famous Yellow wrapper beside it. I was intrigued. I went to look over and what I saw made my 8 year old gag. A pot of hot chocolate, a pepper, and cheese..... Yup, I was not thrilled. But I had the guts to try it. Wow. I fell in love. Thanks mom!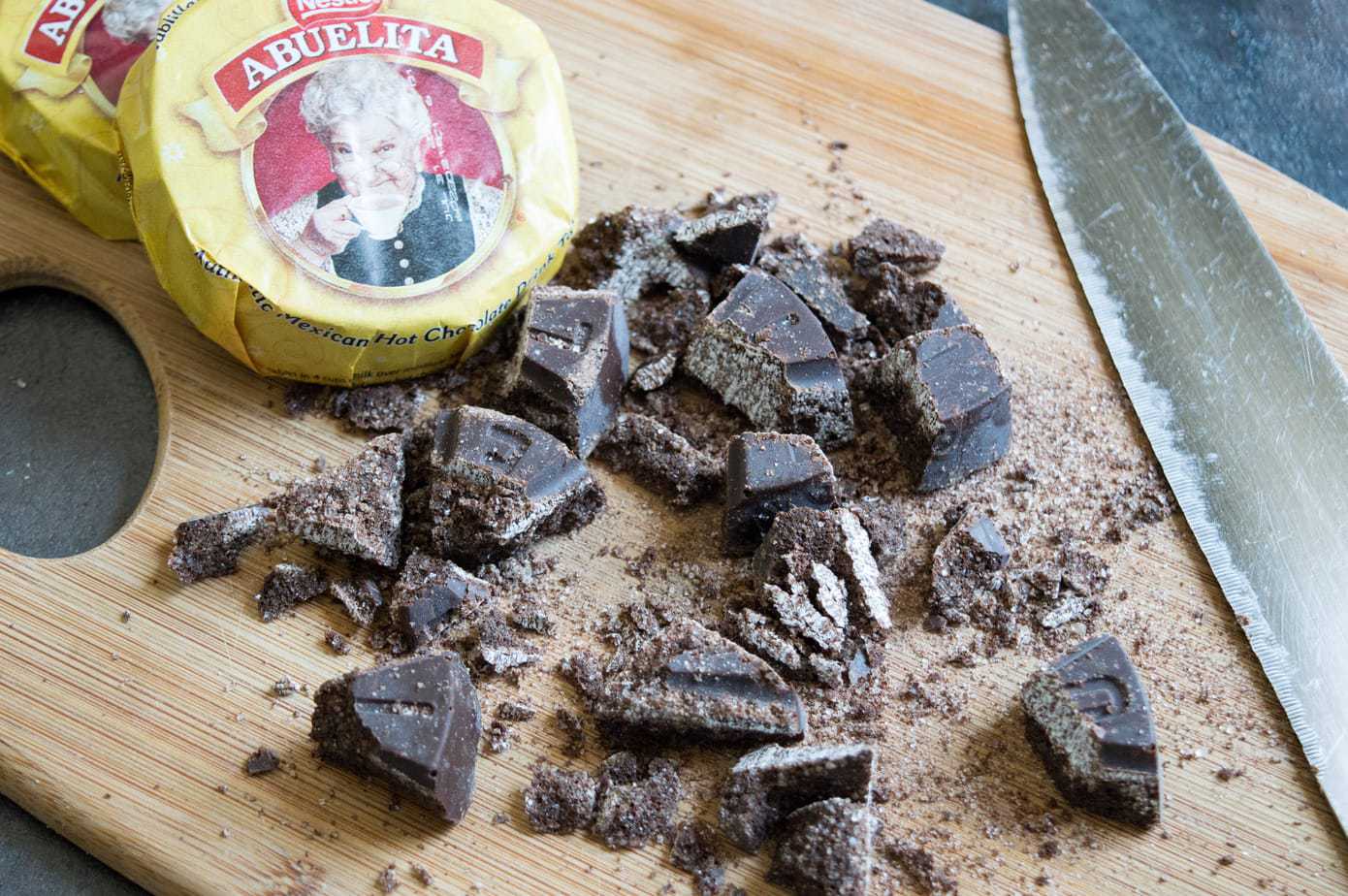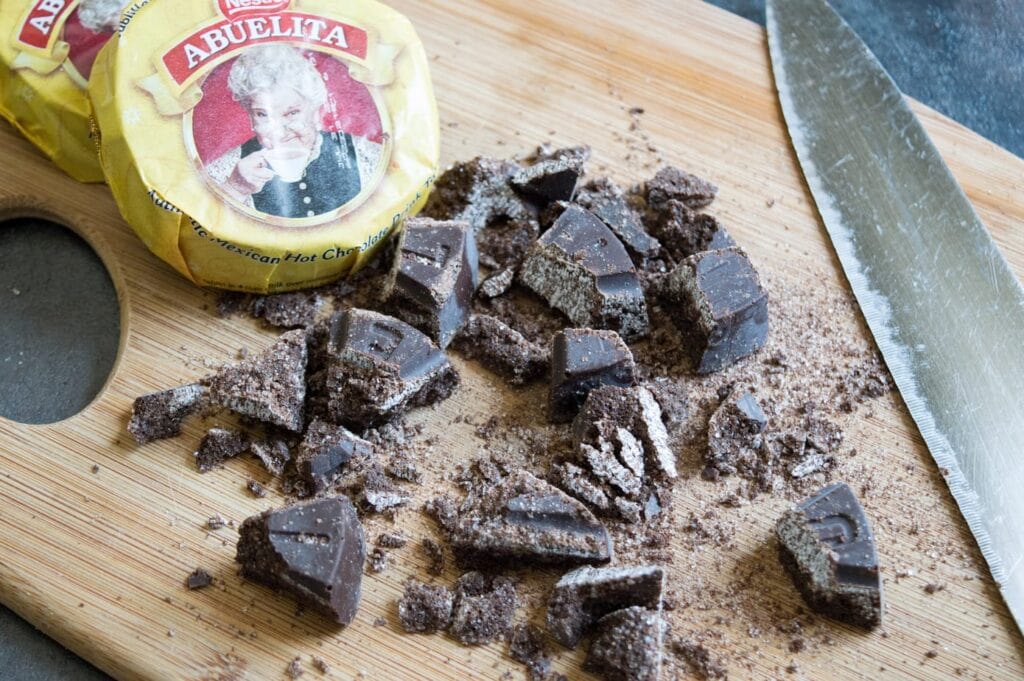 Mi Abuelita is commonly seen at my local supermarkets, especially Price Rite (favorite store for Hispanic ingredients). Any kind of chocolate should work, substitute with ¼ cup of chocolate chips or your preferred bar.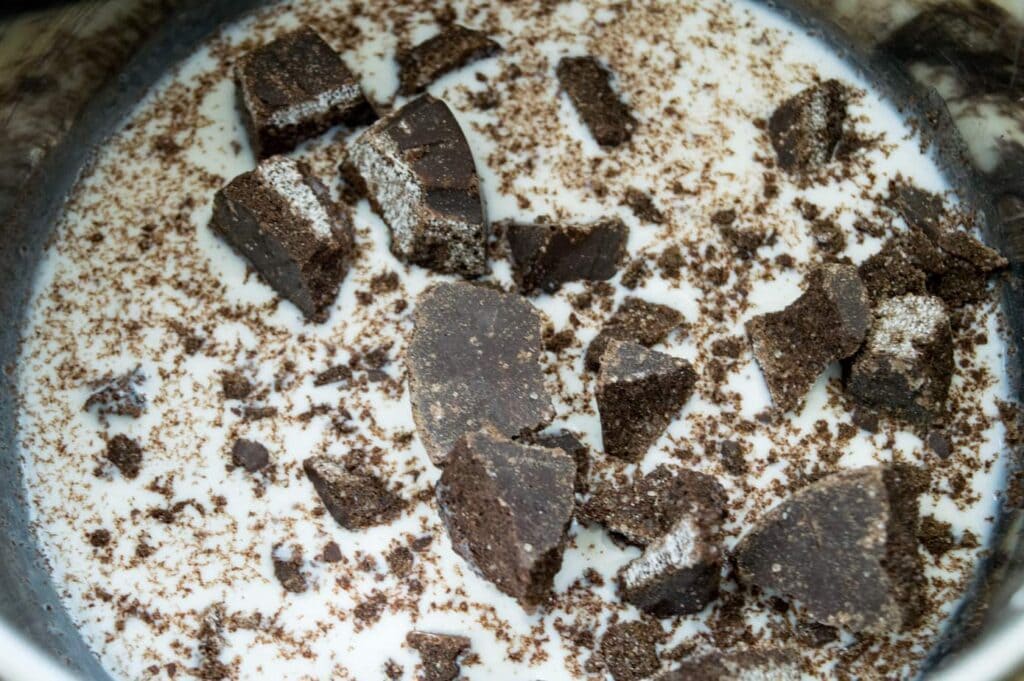 I like to make a flurry with a little milk and chocolate, to create a creamy base and to ensure even cooking between the chocolate chunks.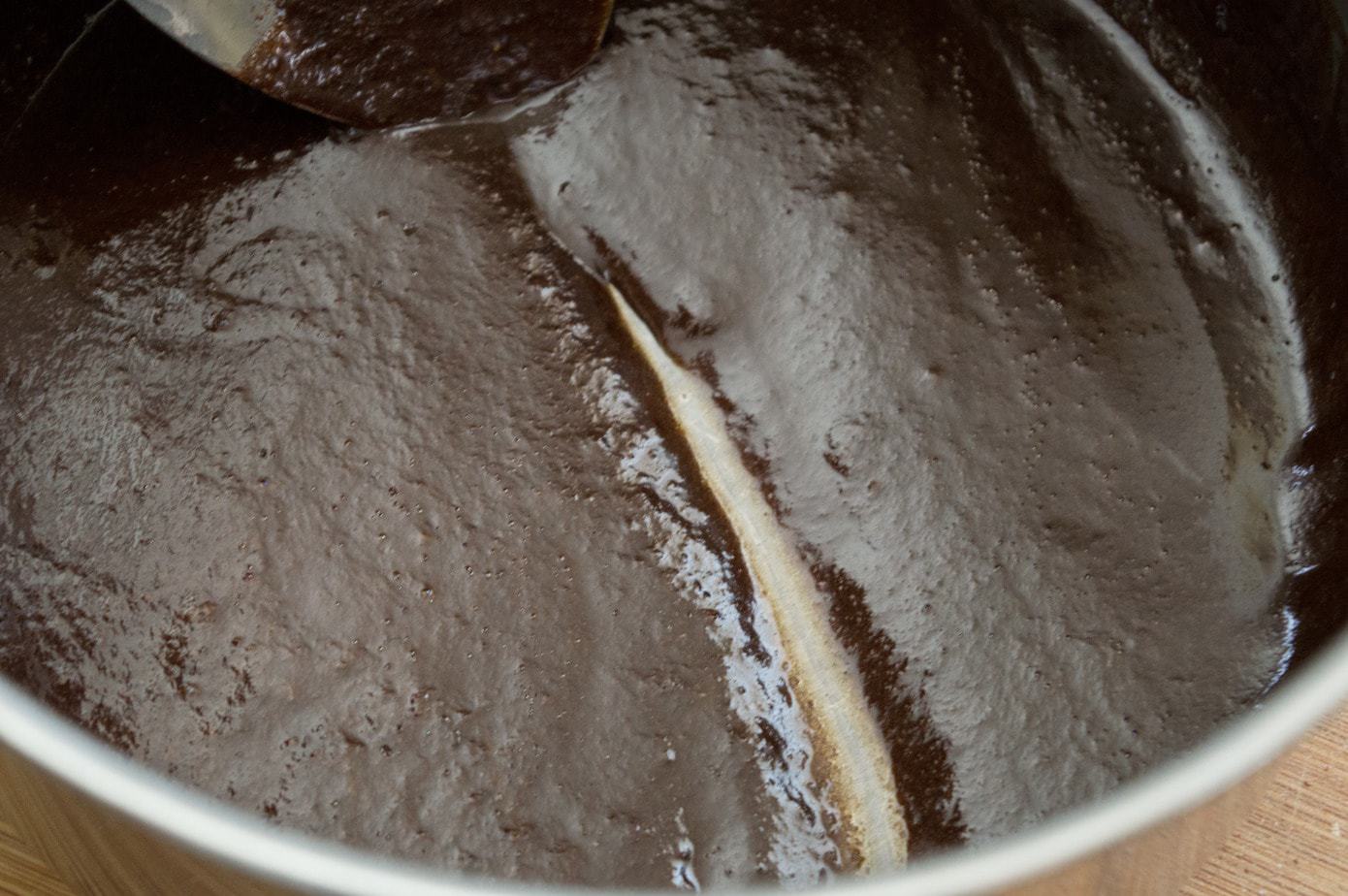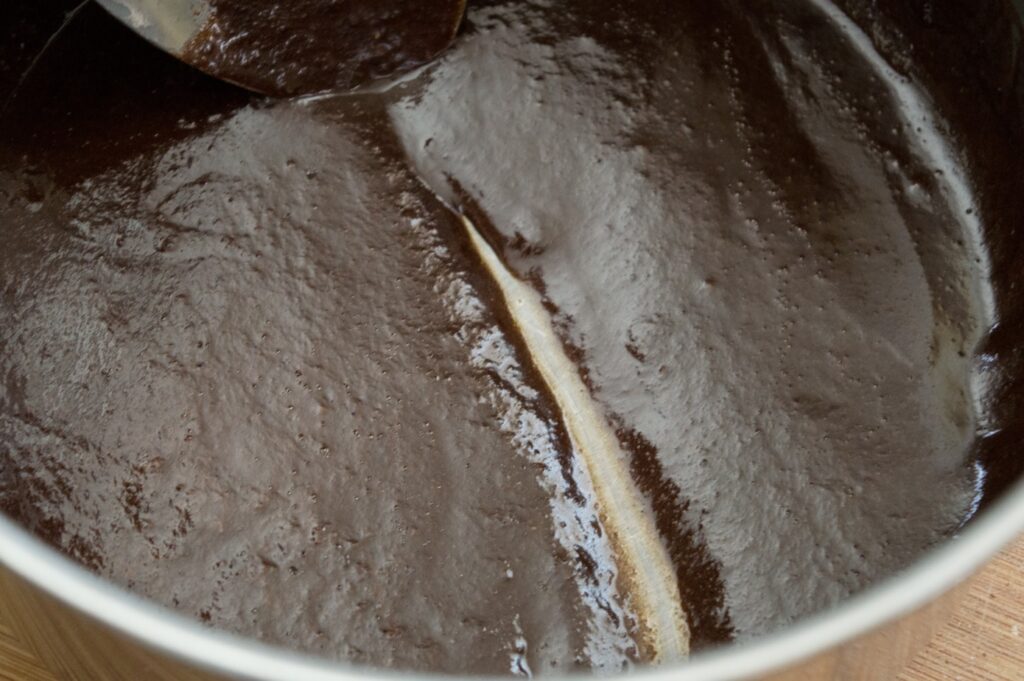 See that clean line? That's a great consistency before adding the rest of the ingredients. I added one pepper, but I assure you, this batch can easily handle 4. That cinnamon stick is also crucial. I don't believe more cinnamon sticks will make a difference, save it to use as a straw. 🙂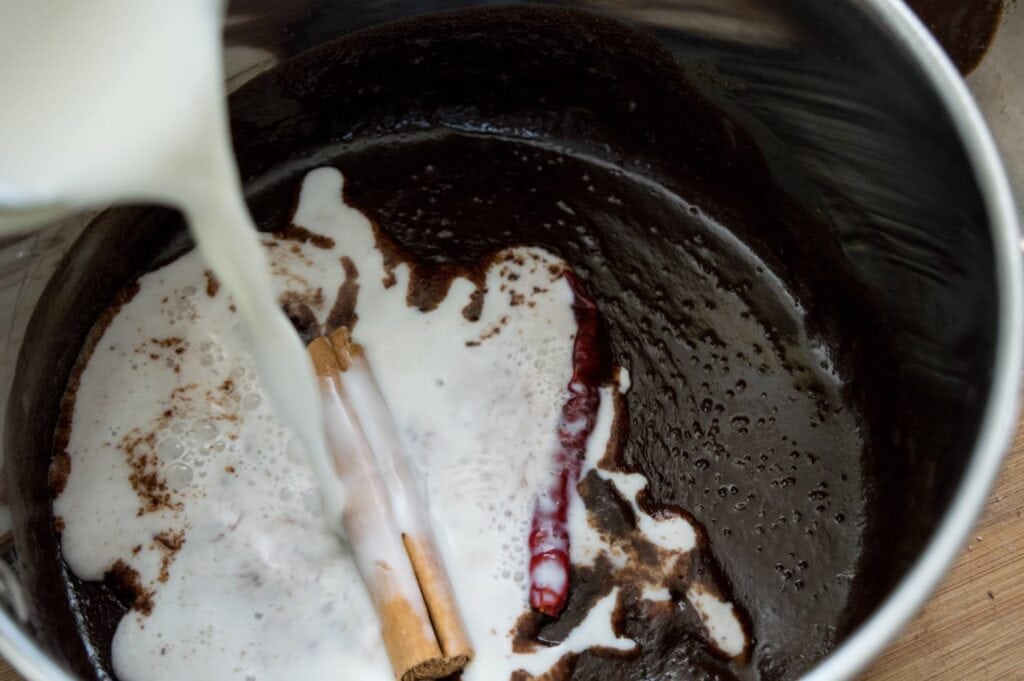 Add in your milk, and let it simmer! For sweetness, I love to add in some condensed milk -to taste. Oh and don't forget a tiny pinch of salt.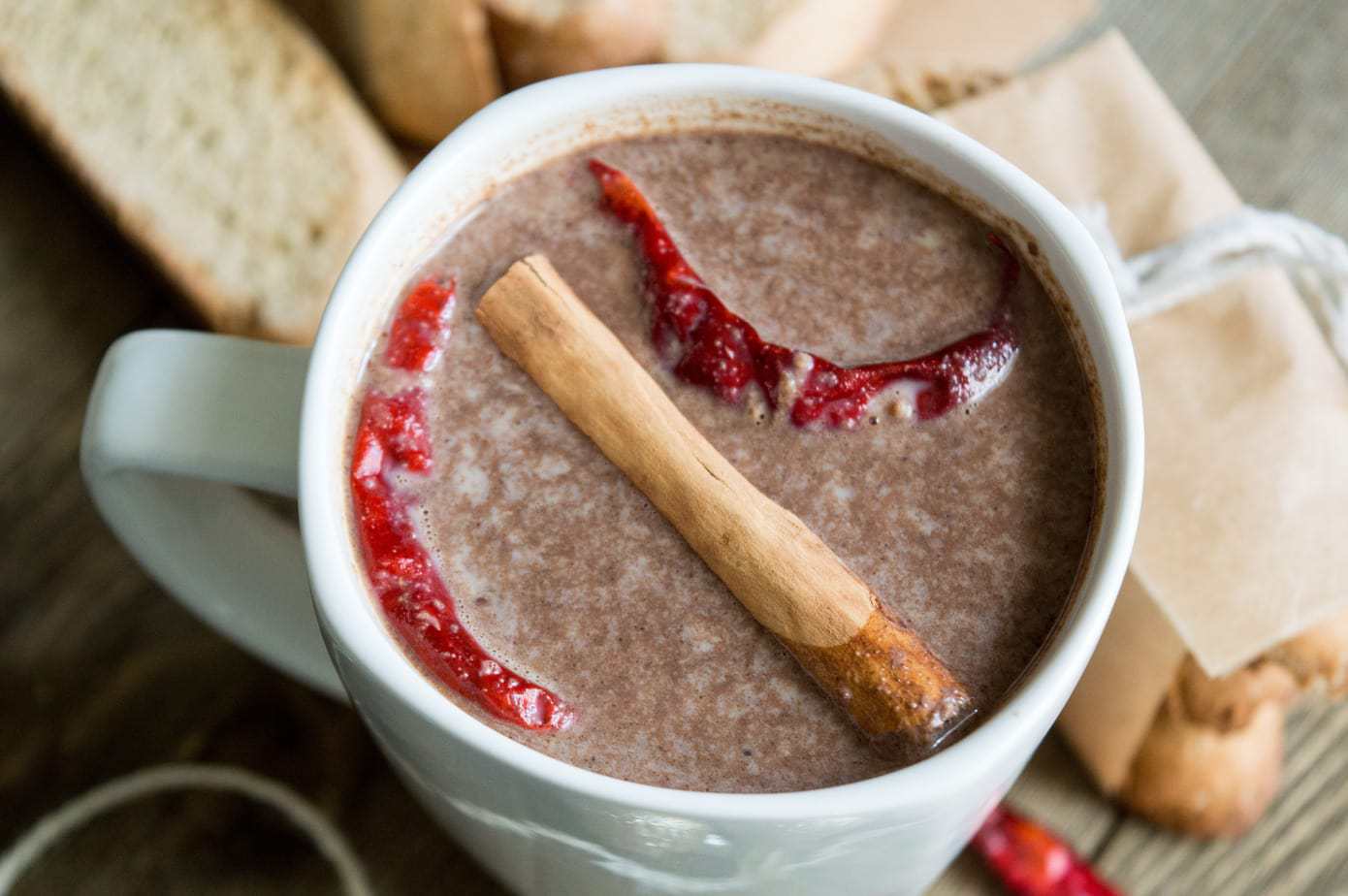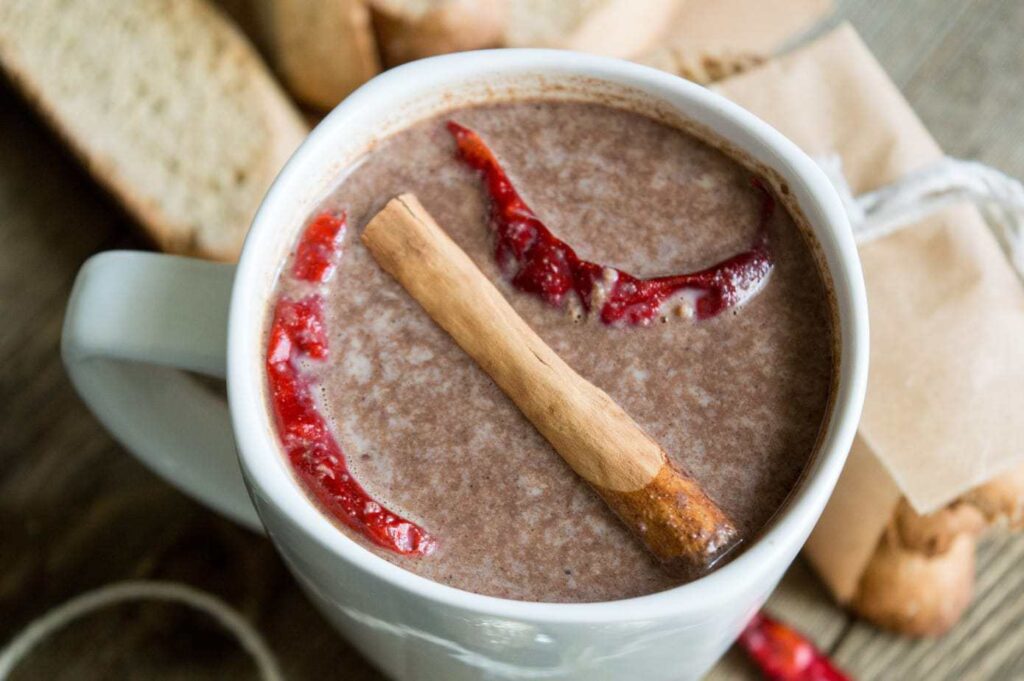 Since this recipe is a double whammy, let me quickly show you how I make this simple Mexican style biscotti to complement the Mexican style hot chocolate. This biscotti recipe is great to double the batch and share as gifts too!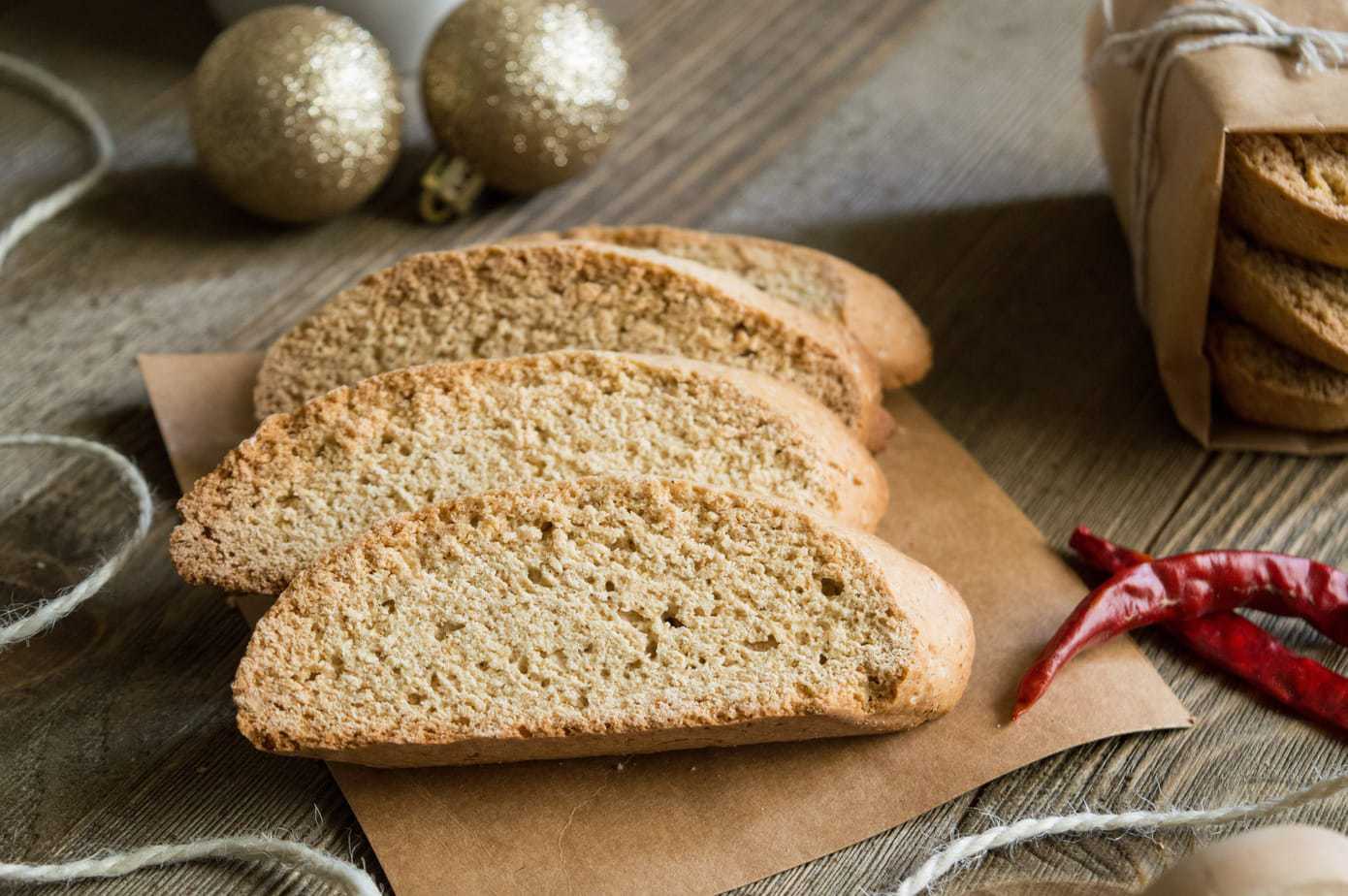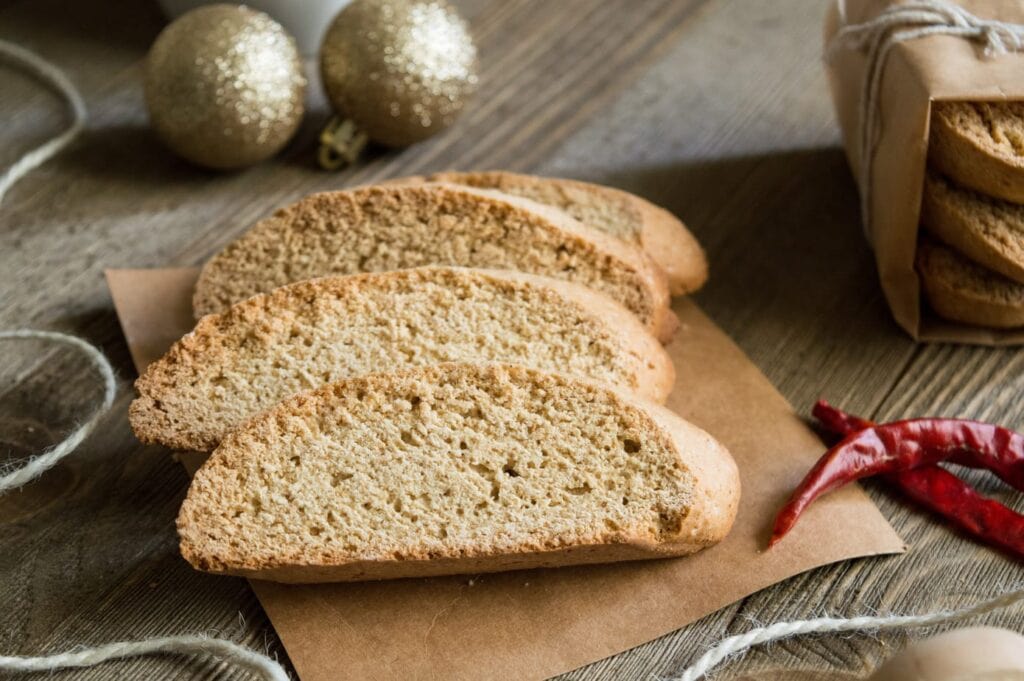 Growing up, I would anticipate when my parents would buy almond biscotti so I could dip it into my hot chocolate. There's something about taking a twice baked cookie and dipping it into a warm drink to create this melt in your mouth experience.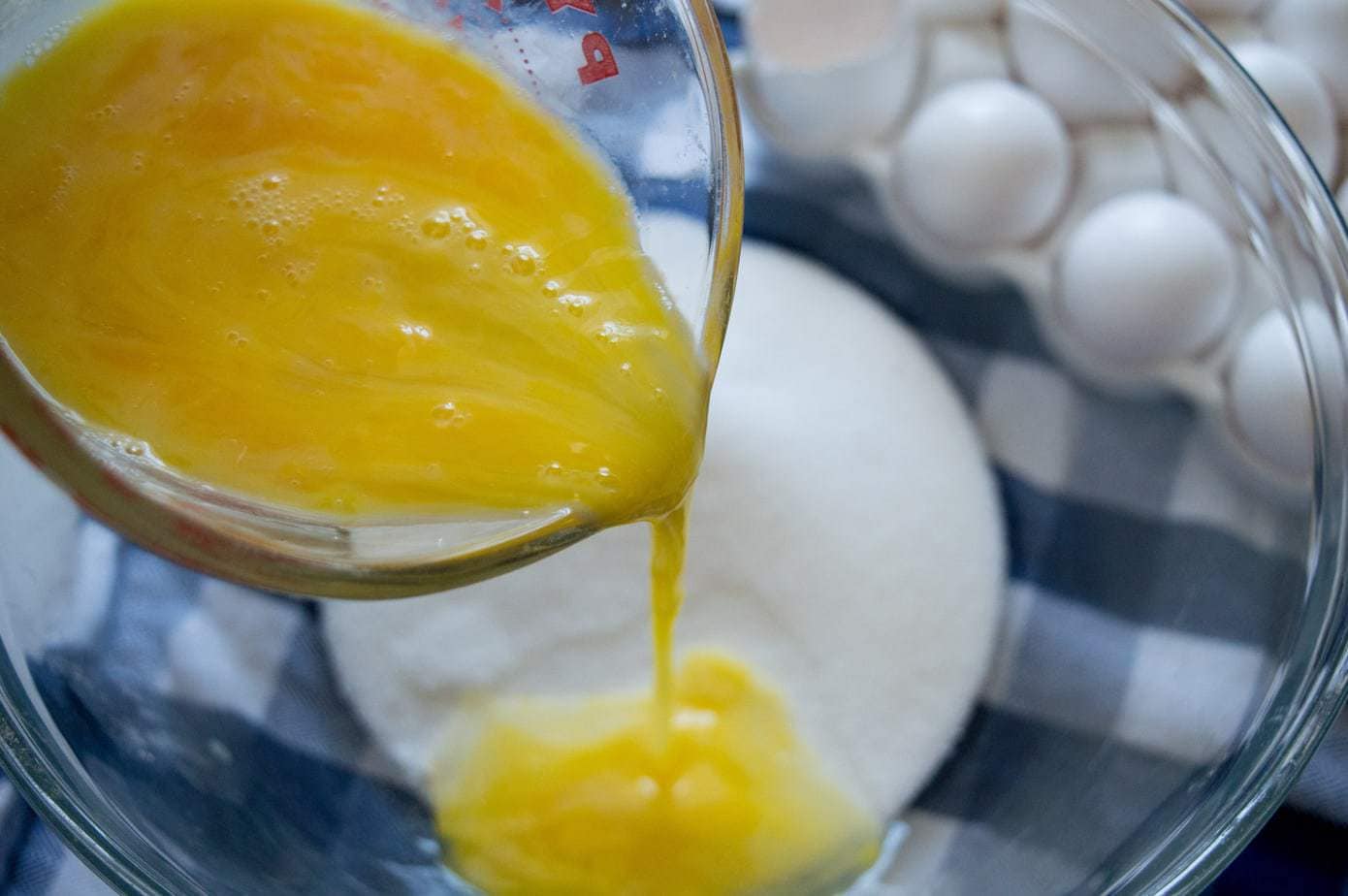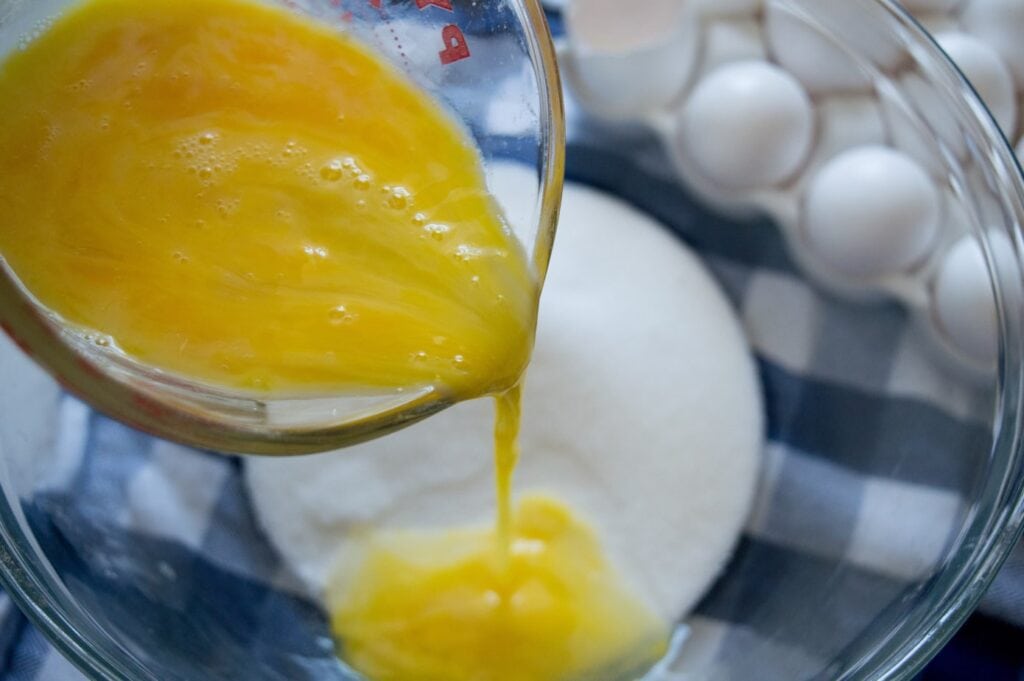 Be sure to lightly beat the eggs before adding it to your sugar. Remember to keep your wet ingredients separate from your dry ingredients.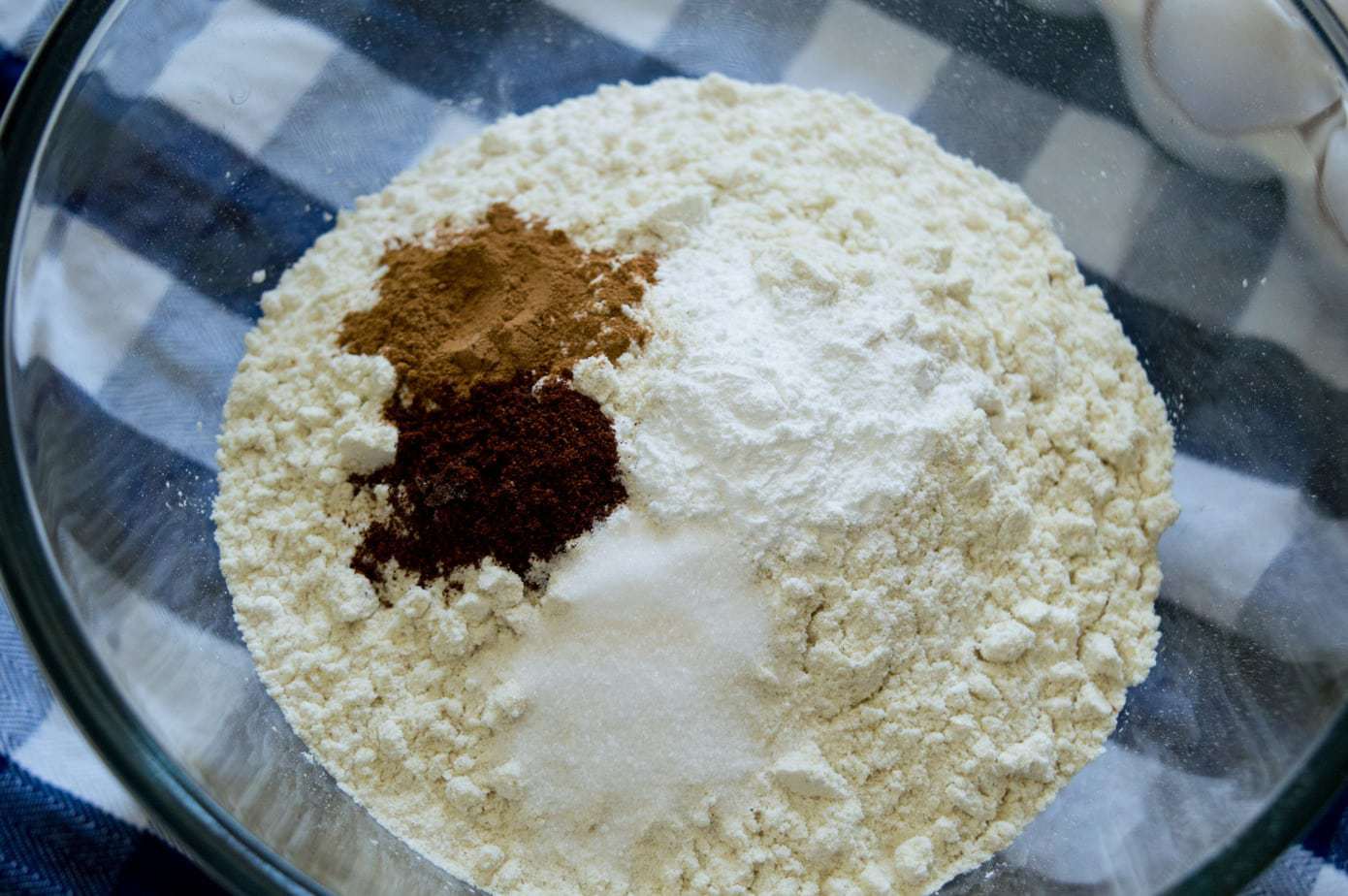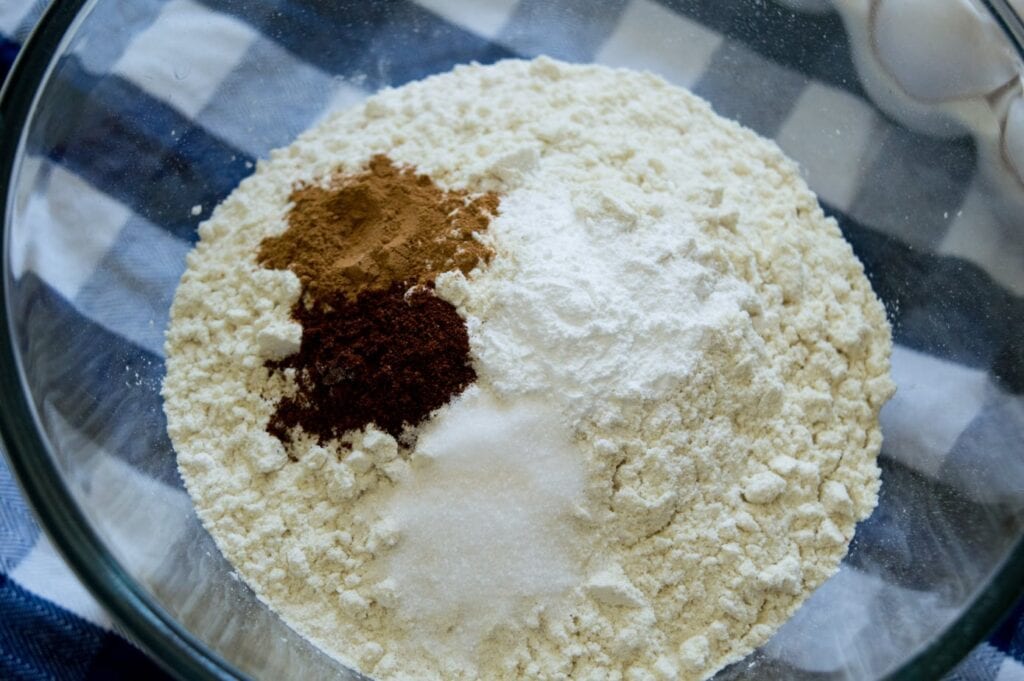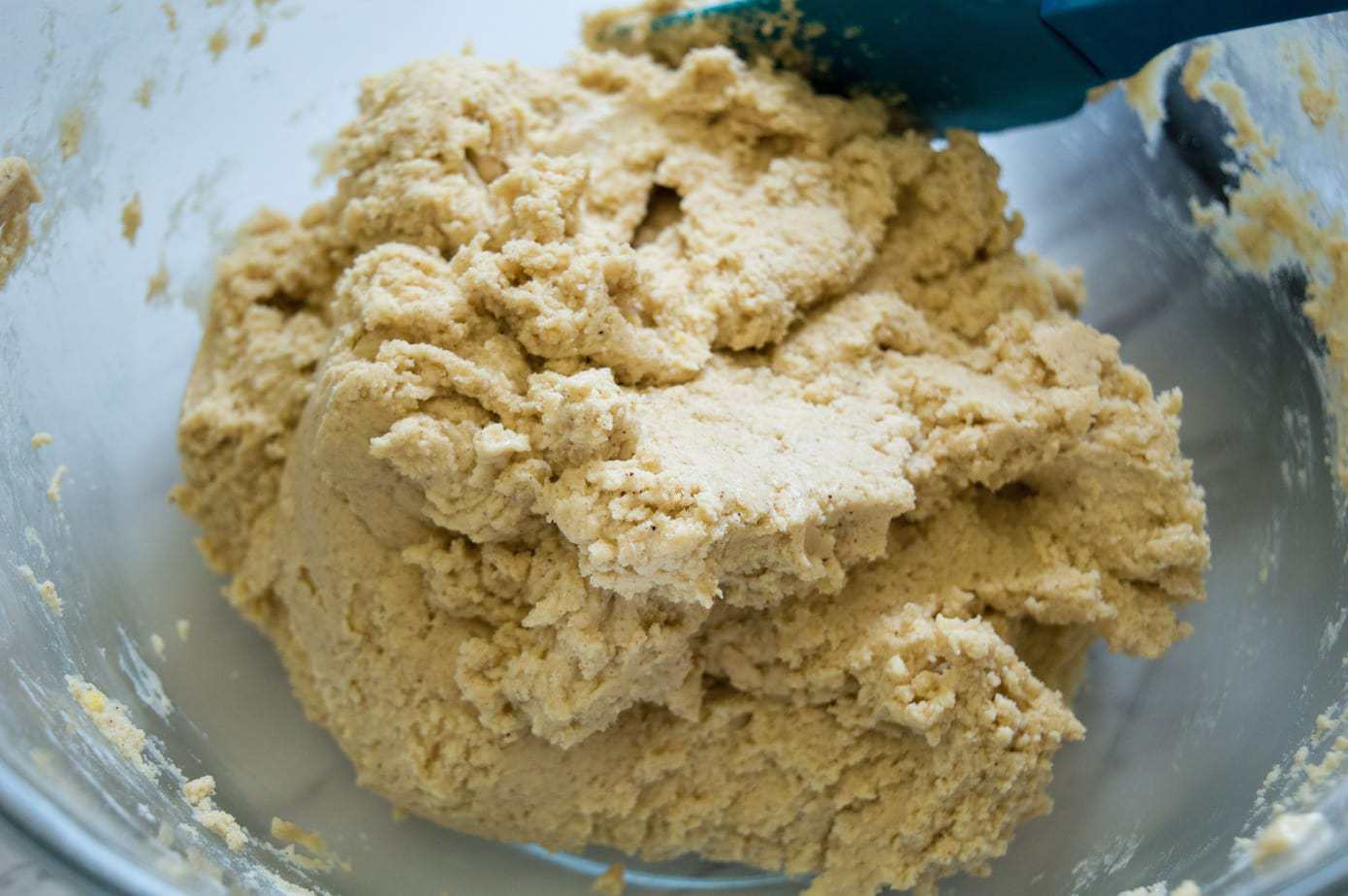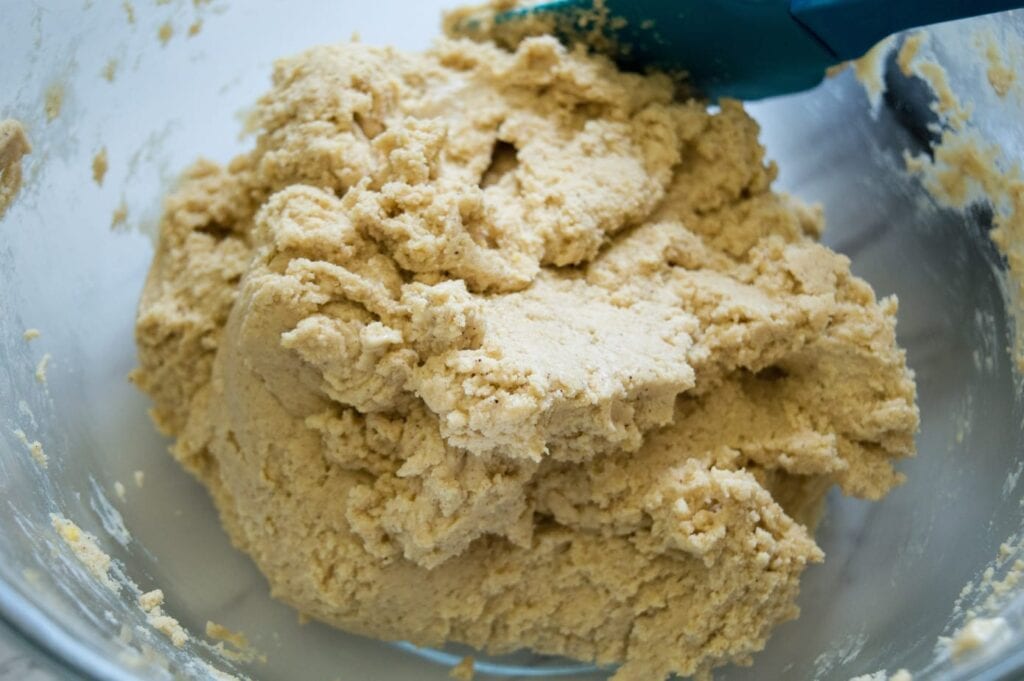 When it's time to add your dry ingredients to your wet ingredients, you're going to mix them until it's well combined. Remember, it's a cookie, it's not going to be as smooth as cake batter. Don't be alarmed, next we're going to divide it in half to create two mounds. Tip: Keep a bowl of water nearby to use wet hands for handling the biscotti dough.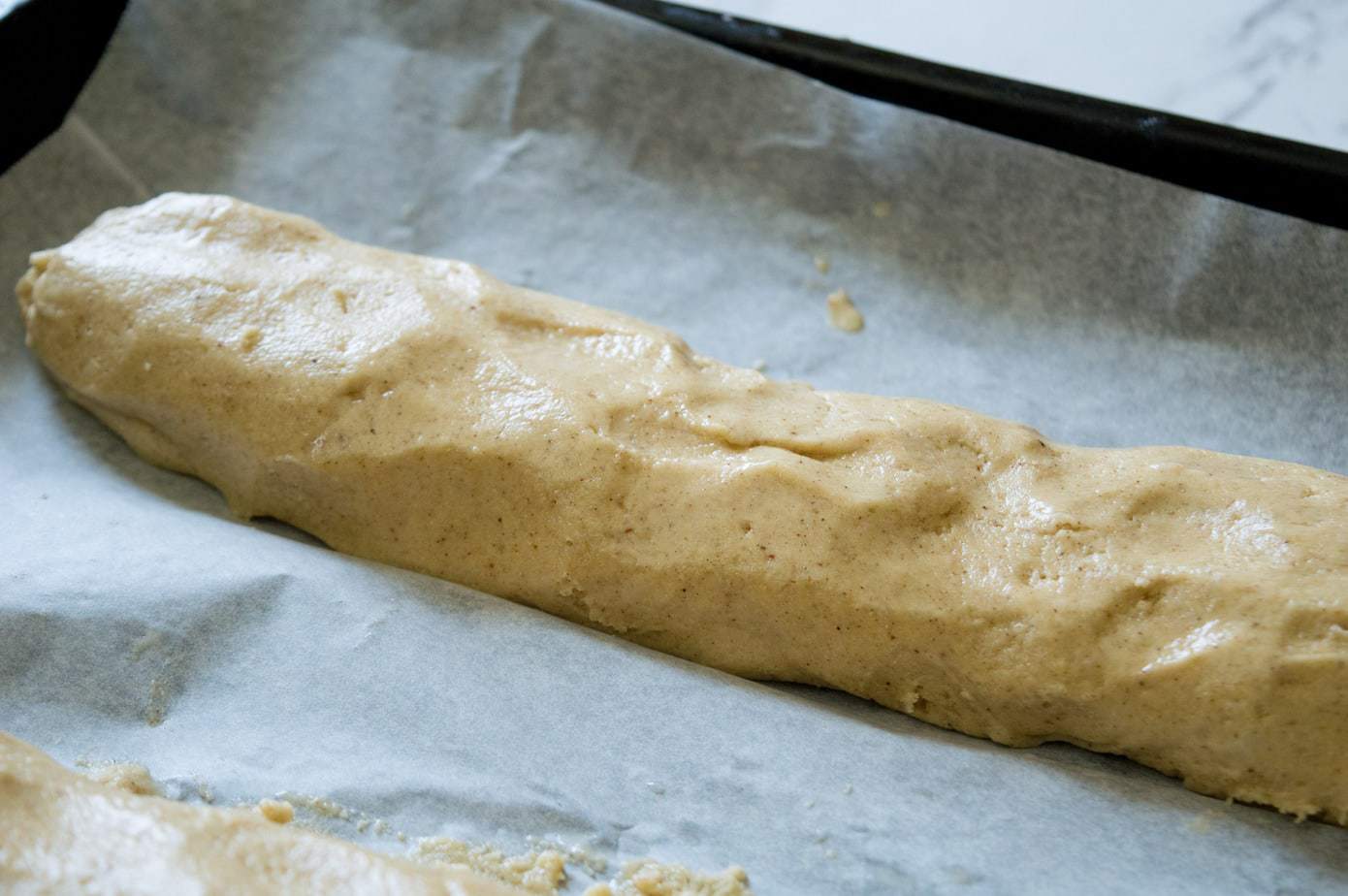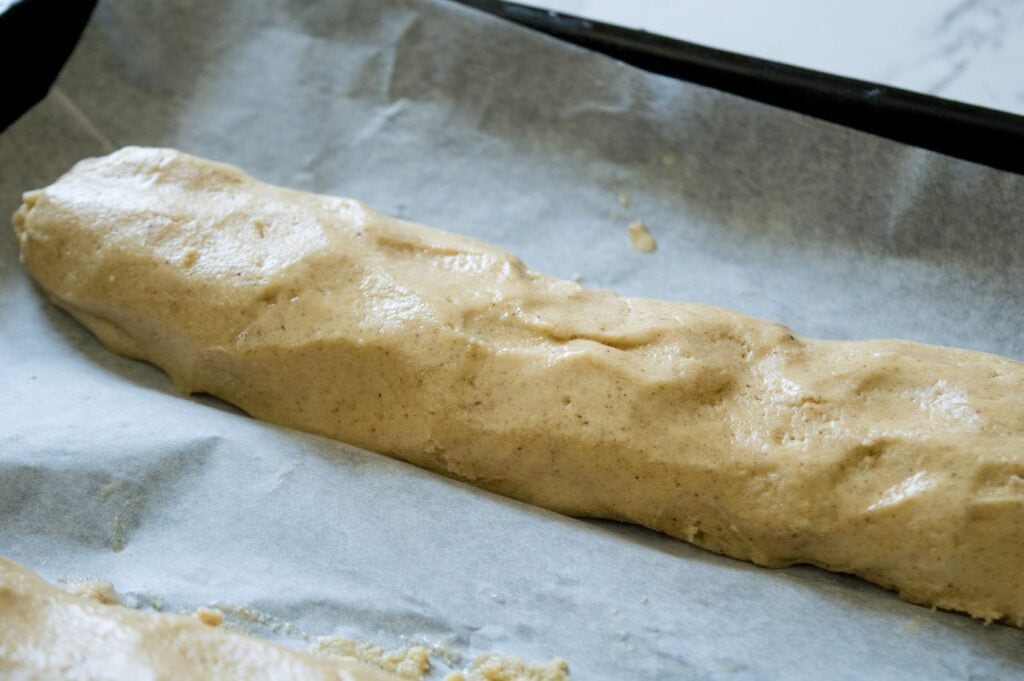 The water is crucial, I had to reform mine after learning the hard way. Remember, perfection is not key. You want two even mounds, about 3 by 14 inches. Bake them the first time about 25 minutes, then cool them, cut them at a sharp diagonally point and lay them flat and cook again for about 20 minutes. Sharing is caring! These are great gifts to give out this fall.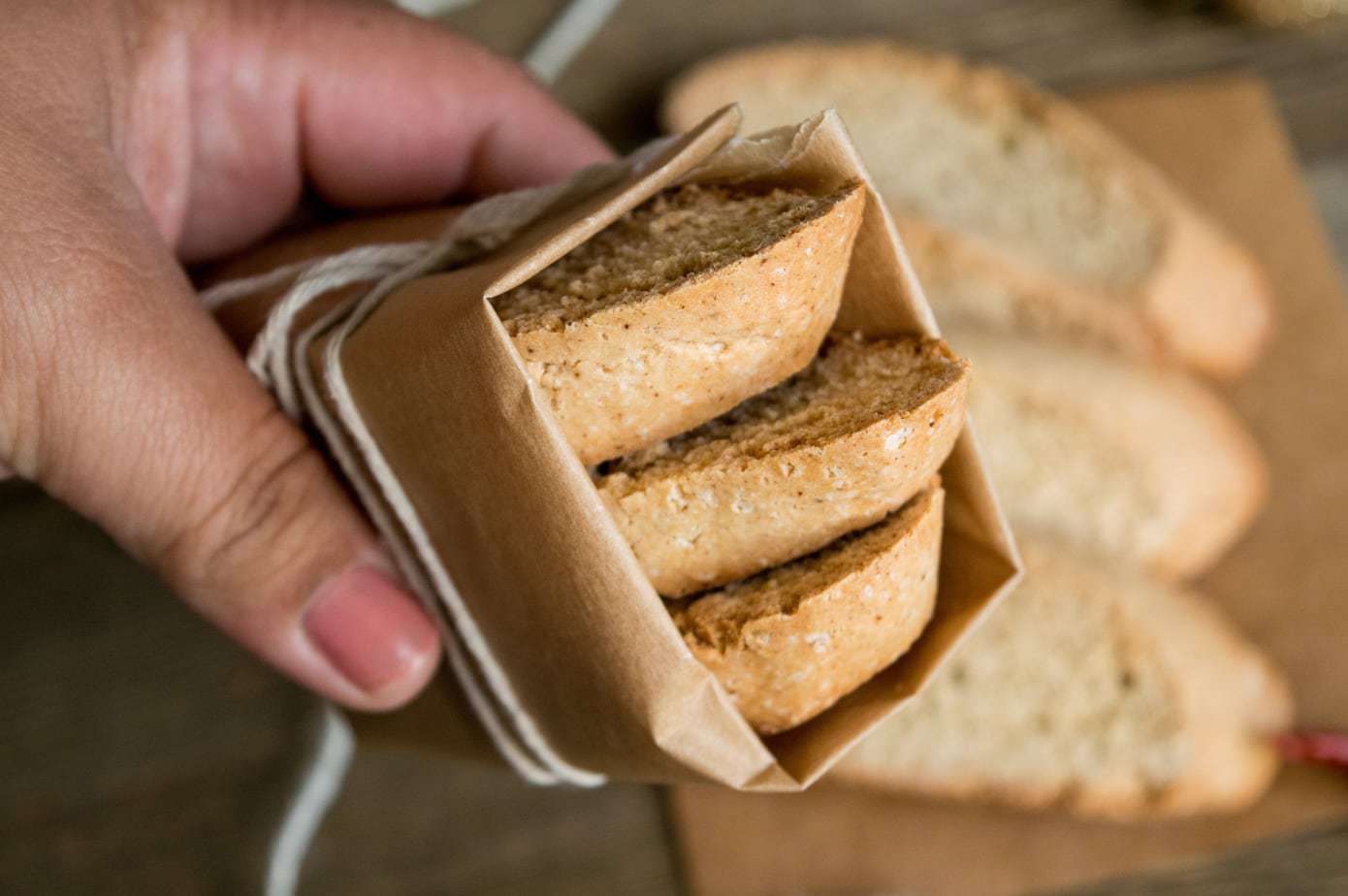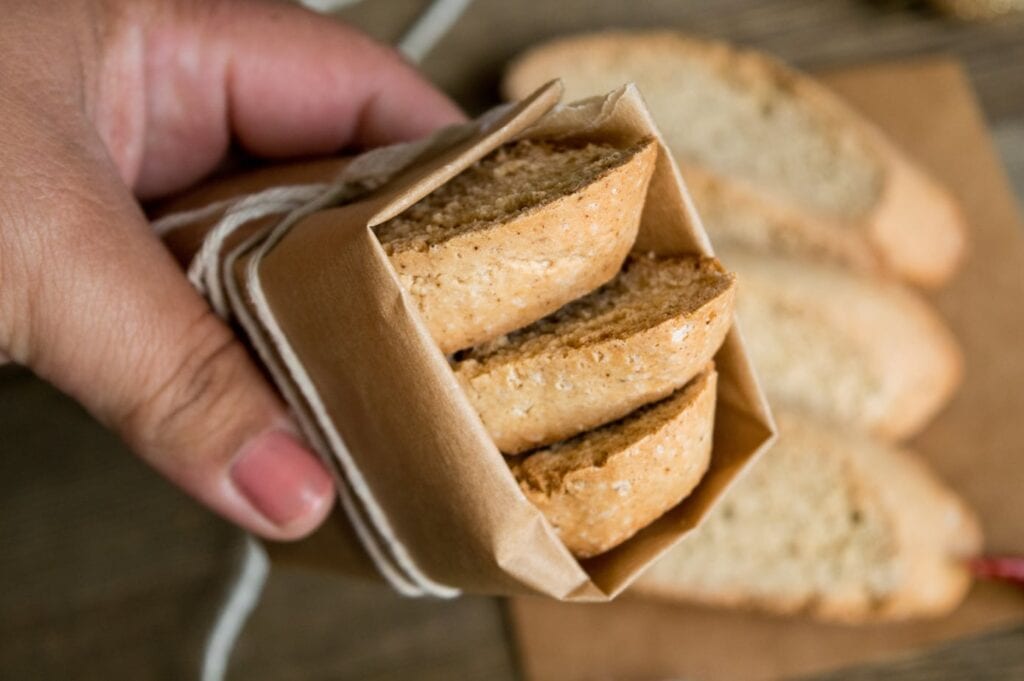 If you want a little more pizzazz, feel free to drizzle with chocolate.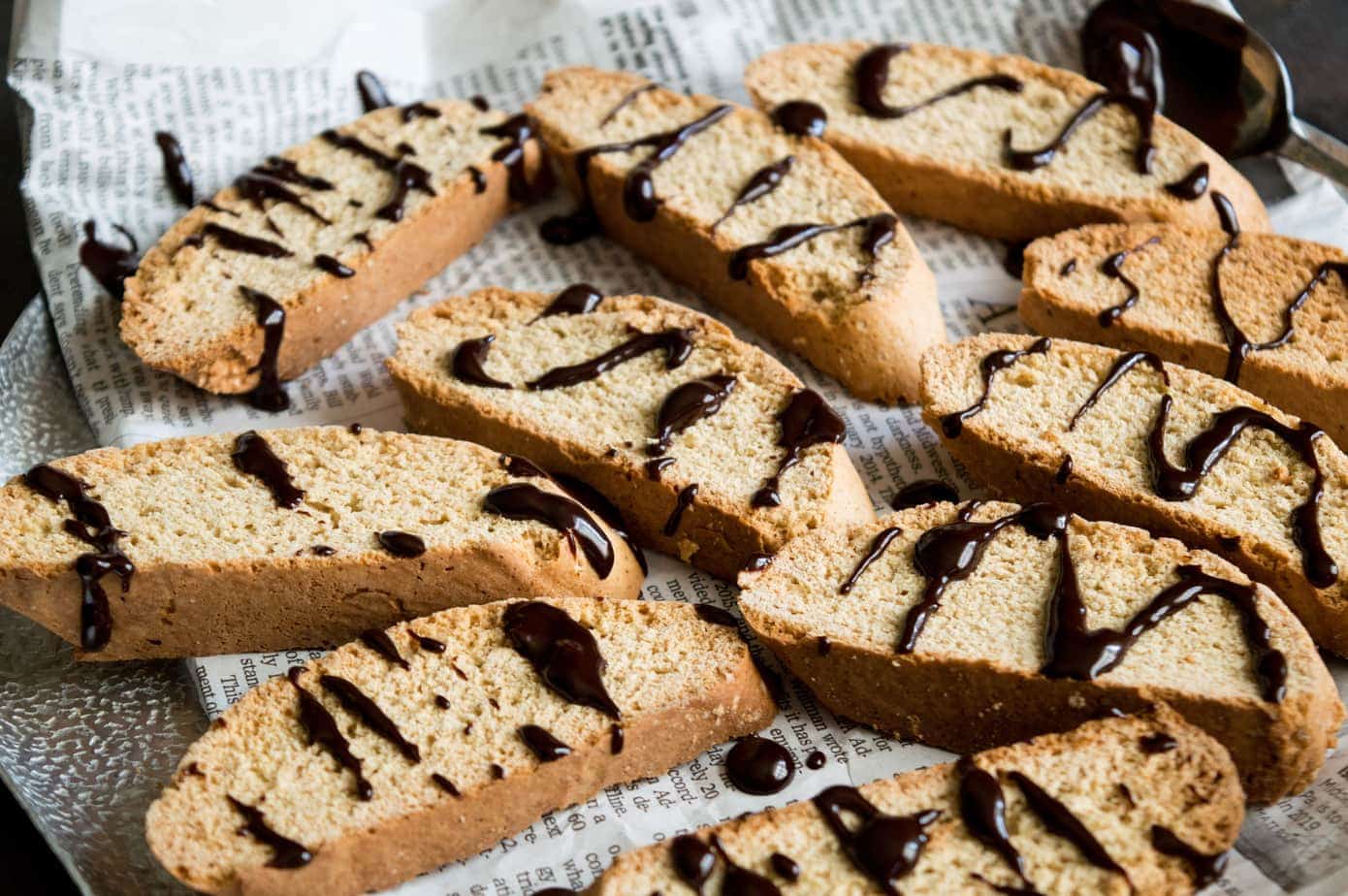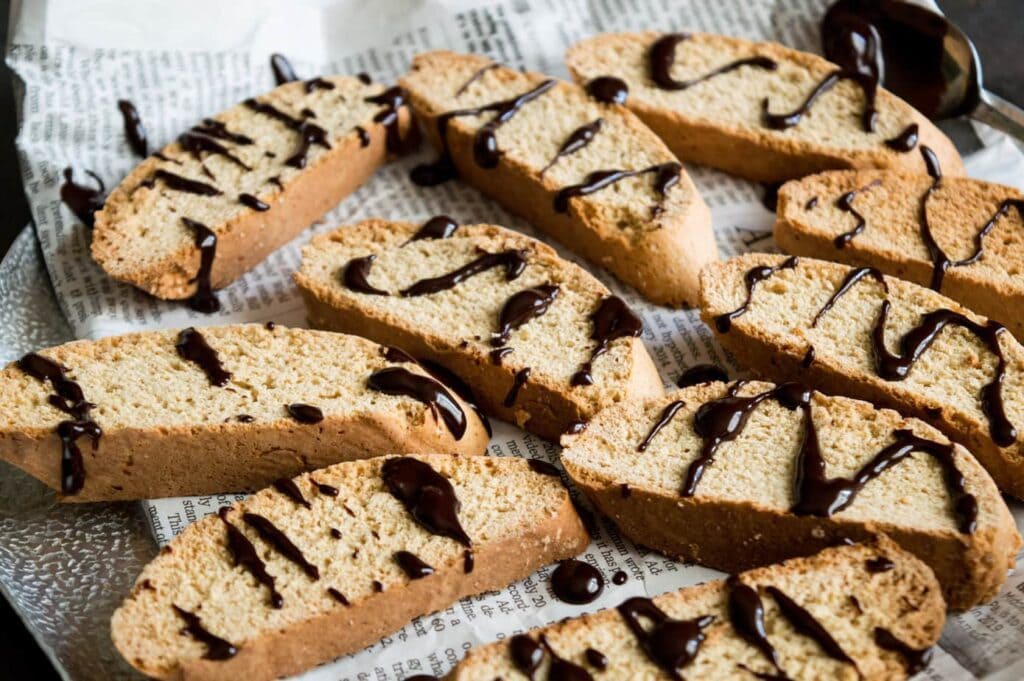 I hope you enjoy this, feel free to leave a comment and subscribe. Let me know what you want to see next. Until next time, buen provecho!
Mexican Style Hot Chocolate Recipe:
Ingredients:
4 cups of milk, divided
1 tablet of Abuelita chocolate, broken into chunks
1 cinnamon stick
2-4 chili arbol peppers
2 tablespoons of condensed milk
2 tablespoons of brown sugar or to taste
¼ teaspoon of salt
½ cup of rum (if you want it spiked)
Directions:
In a pot over medium high heat, add in ⅓ cup of milk and chocolate. Cook for 2-3 minutes, stirring occasionally to create a chocolate sauce. Add in cinnamon, peppers, and milk. Heat to a slight boil, reduce heat to a very low simmer, and cook for 5 minutes. Add in sugar and condensed milk, turn heat TO LOW, allow ingredients to mold together for a minute before serving.
(Remove cinnamon stick and peppers before serving.)
Mexican Style Biscotti Recipe:
Ingredients:
2 cups of flour
¾ cup of fine cornmeal
1 ½ teaspoon of baking powder
1 teaspoon of salt
1 cup of sugar
3 large eggs, lightly beaten
1 teaspoon of vanilla extract
1 tablespoon of ground cinnamon
1 teaspoon of chili powder
½ teaspoon of cayenne powder
Directions:
Preheat oven to 325 degrees Fahrenheit.
In a small bowl mix together, flour, cornmeal, baking powder, salt, and spices. Set aside.
In a large bowl whisk sugar and eggs for three minutes. Slowly add in dry ingredients, mix.
Let dough rest for five minutes.
Divide dough into 2 mounds. With wet hands form two long 9x3 logs. Bake for 30 minutes, cool for five. Once logs have cooled, with a sharp knife cut logs crosswise into 2/4 inch sharp diagonal slices. Arrange biscotti to lay on it's side. Bake an additional 20 minutes.
Allow to cool. Garnish, if desired with melted chocolate chips.
Serve or put into an airtight container for up to one week.