Pan con bistec is the ultimate Cuban steak sandwich that is very juicy, dripping with sour orange and onion infused flavors!
Cubans love their steak recipes. My abuela told me that in Cuba she only ever really ate chicken and pork. So when she moved to the US, all she ever wanted was steak and onions. Our garlic butter steak and bistec encebollado is just a fraction of what can be made with steak!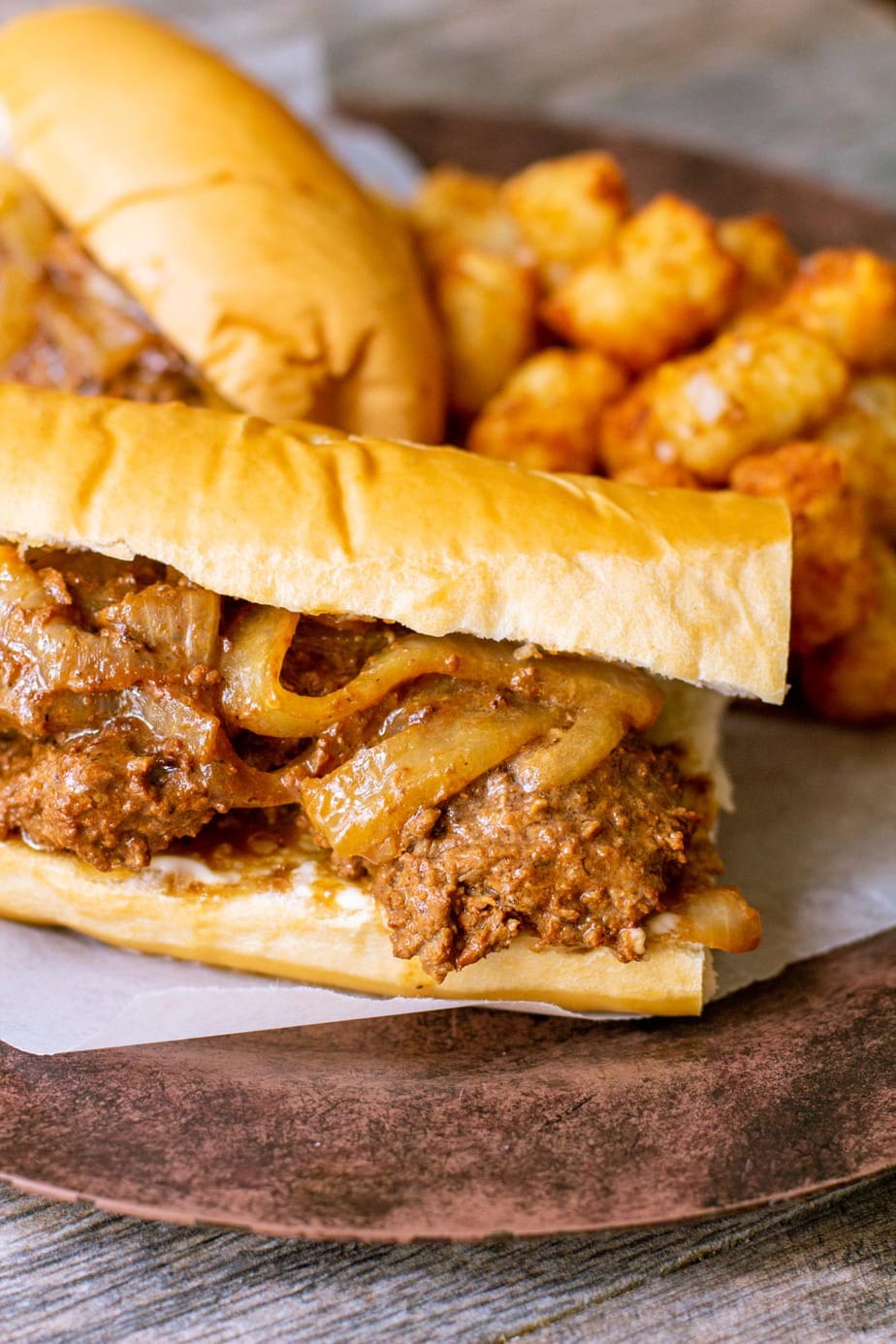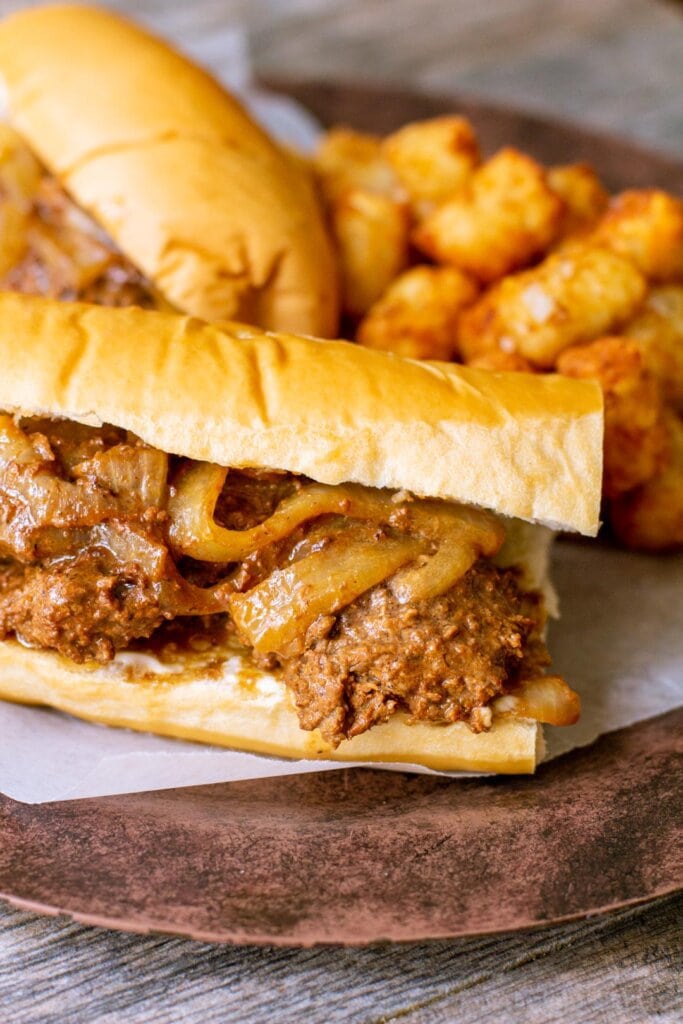 Pan con Bistec | Cuban Steak Sandwich
If you're wondering what is pan con bistec, pan con bistec is "bread with steak" in English. It's a simple and humble steak sandwich recipe, that uses Cuban or French bread, sliced in half with a smear of mayonnaise, topped with some pan seared cube steak with loads of onions and an amazing naranja agria (sour orange) marinade. The secret is in the sauce!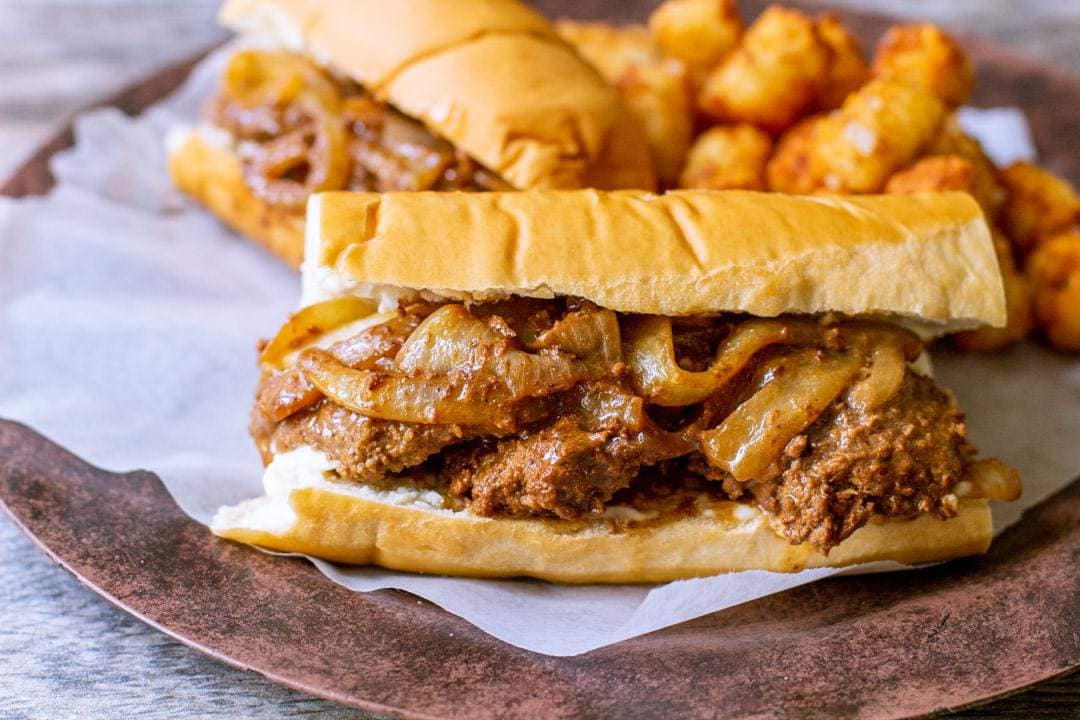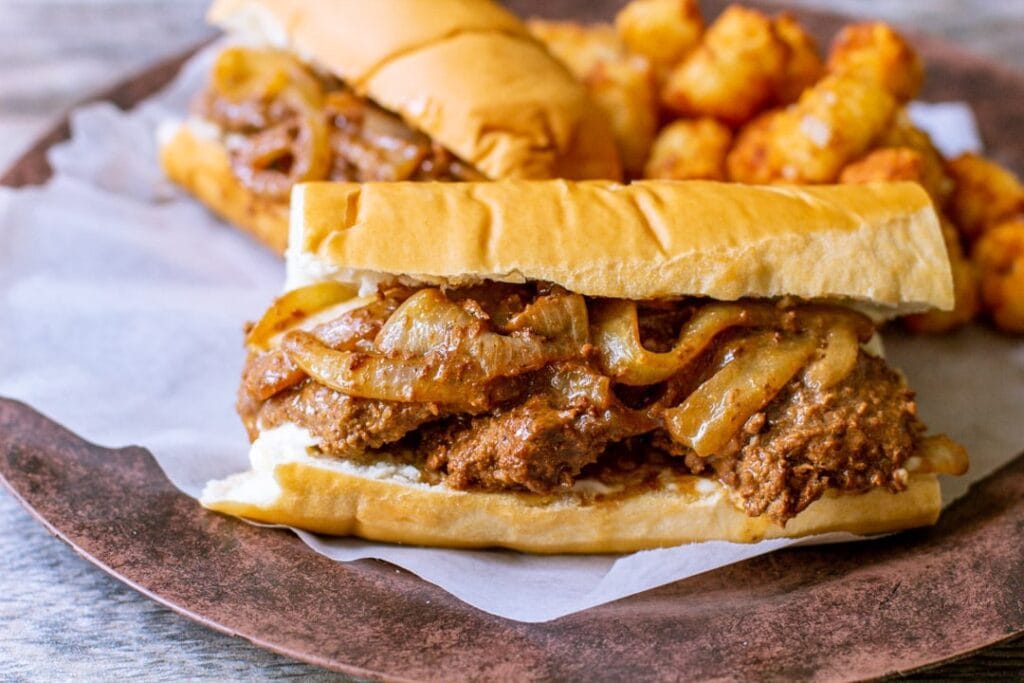 How to make pan con bistec | How make steak sandwich
Season your steak (I used cube steak, you can use flank steak if desired.)
Slice onions into long slices. (For 6 steaks, use one whole onion.)
Add onions to seasoned steak mixture.
Pour in sour orange or lime juice.
Let marinate for 15 minutes.
Cook steak and onions in batches until steak is cooked to your desired liking.
Serve on Cuban bread or French bread with a smear of mayonnaise.
What kind of steak should I use to make pan con bistec?
Every family uses a different cut of steak, I love to use cubed steak since that is what I recall my father making. Some other steak options for steak sandwiches are:
top round steak slices, pounded
rib eye steak, sliced
Really, any kind of steak that can be sliced into thicker slices would be great for pan con bistec!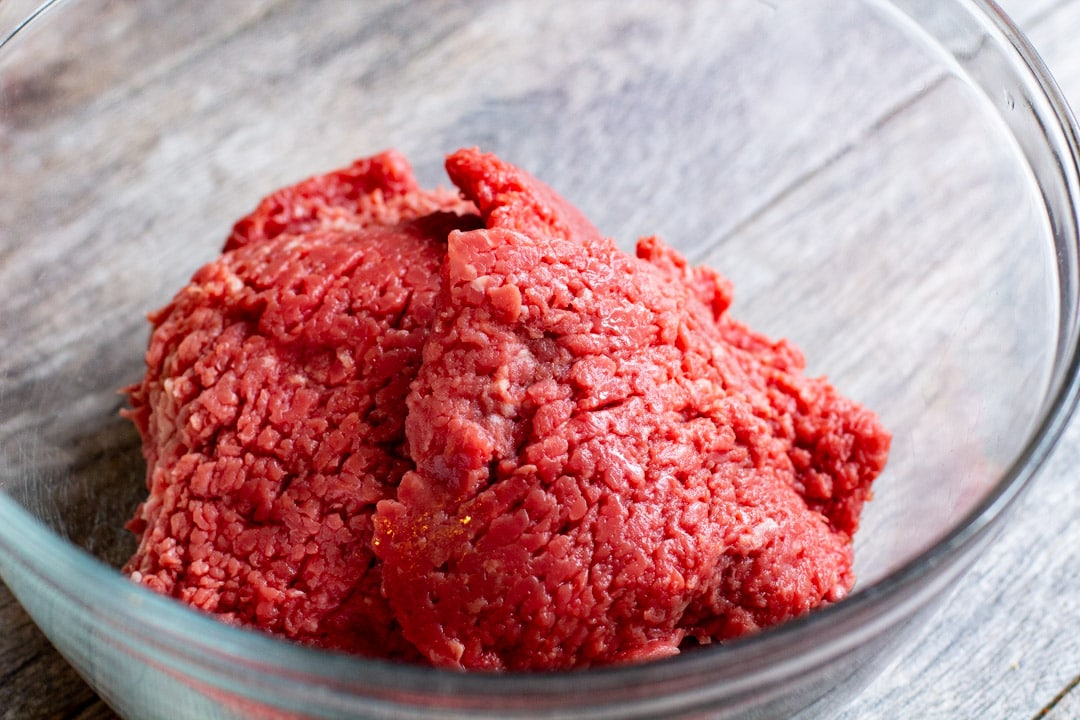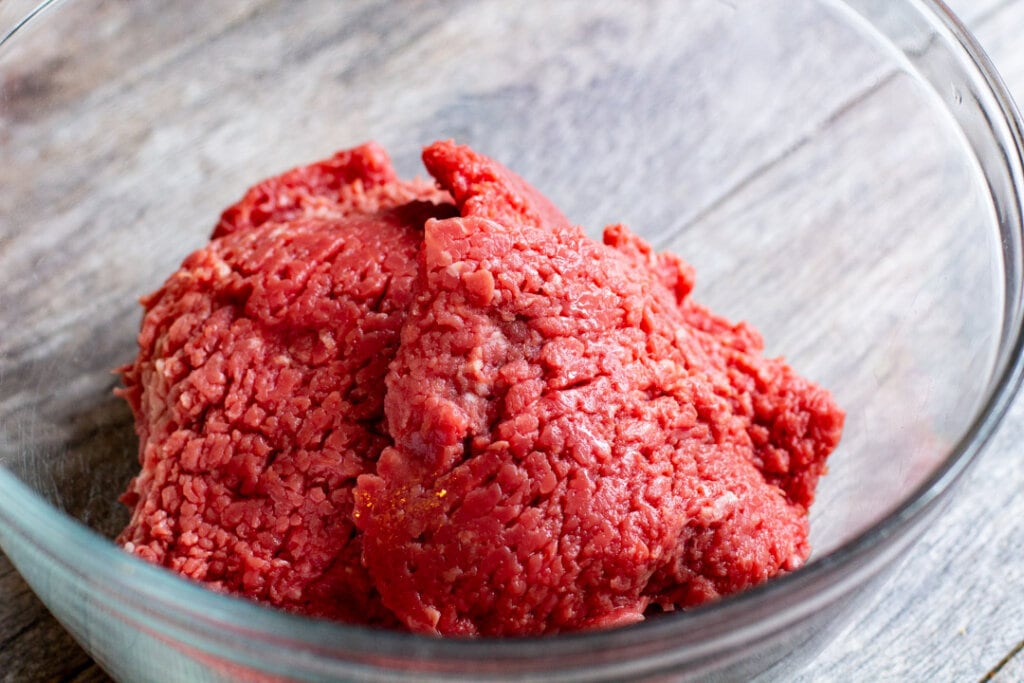 What seasonings do I use to make a Cuban steak sandwich?
salt
pepper
cumin
oregano (ground or dried)
garlic powder
sazon seasoning (optional)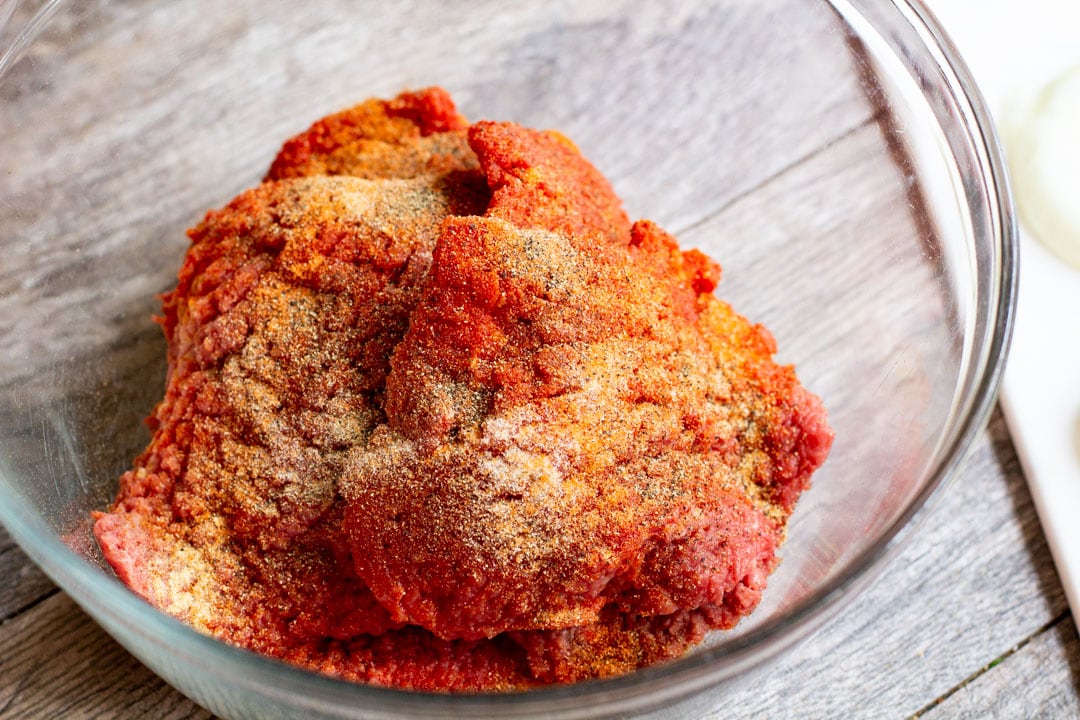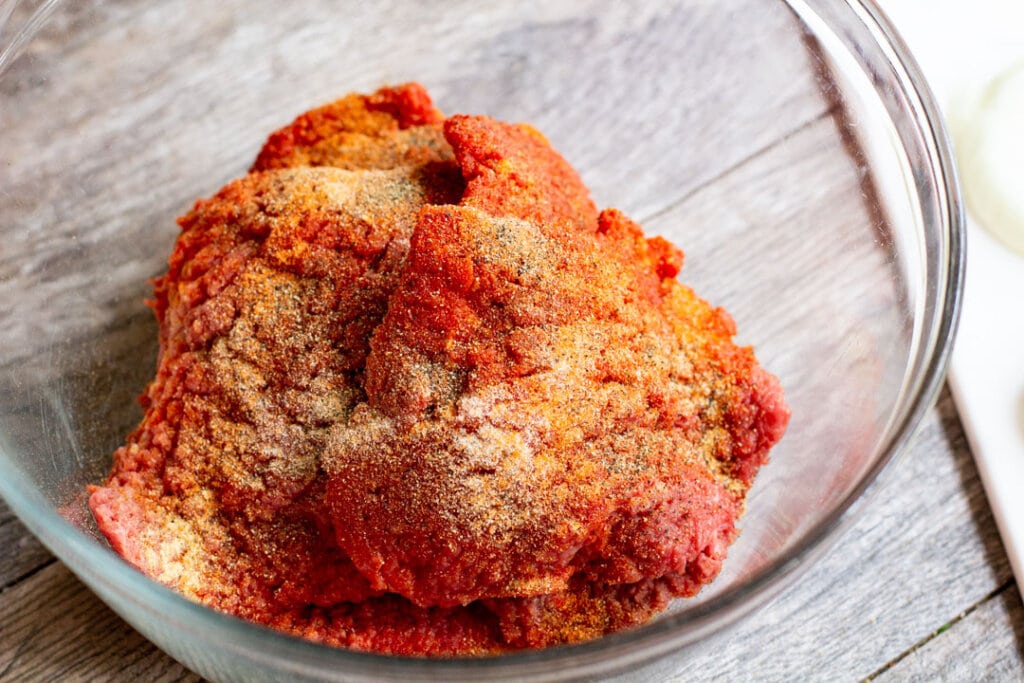 Season it, and add in sliced onions. Top the cubed steak with naranja agria (sour orange) or a mojo marinade. Don't have either? Cut up a lime and splash it on! Let it marinate for 15 minutes!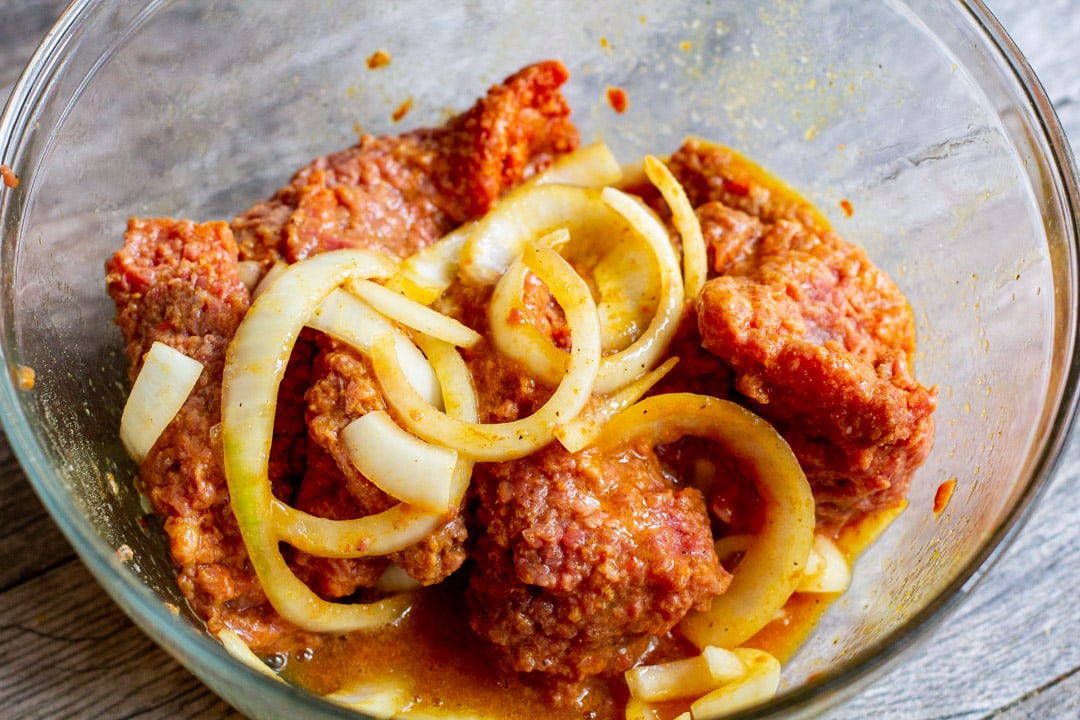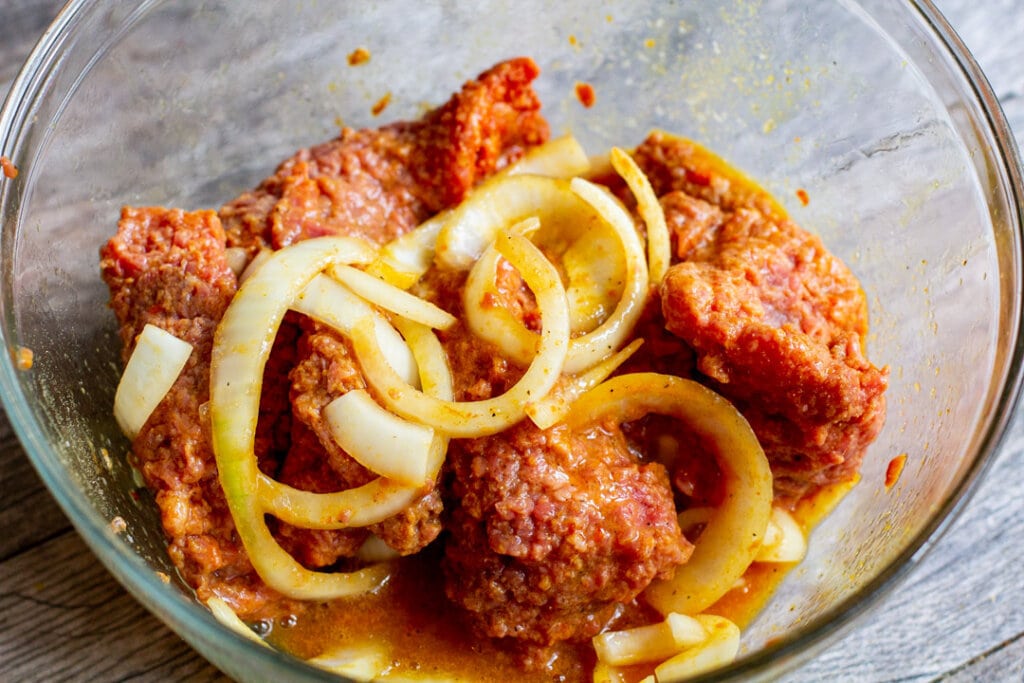 How long do I cook steak for a steak sandwich?
With cubed steak, cook for 3-5 minutes per side -depending on how rare or well-done you want your steak. I personally cook mine for like 5-6 minutes per side (I know, I know!)
Tip for success: For an extra juicy pan con bistec, add in some naranja agria or mojo sauce to the pan while the steak and onions are cooking!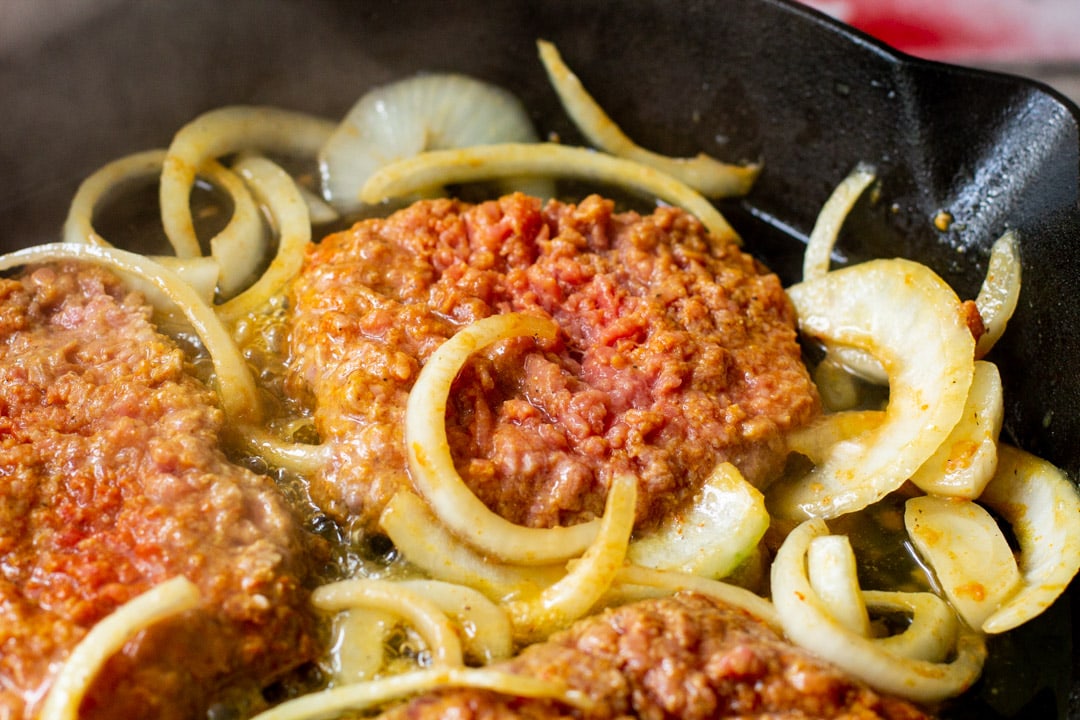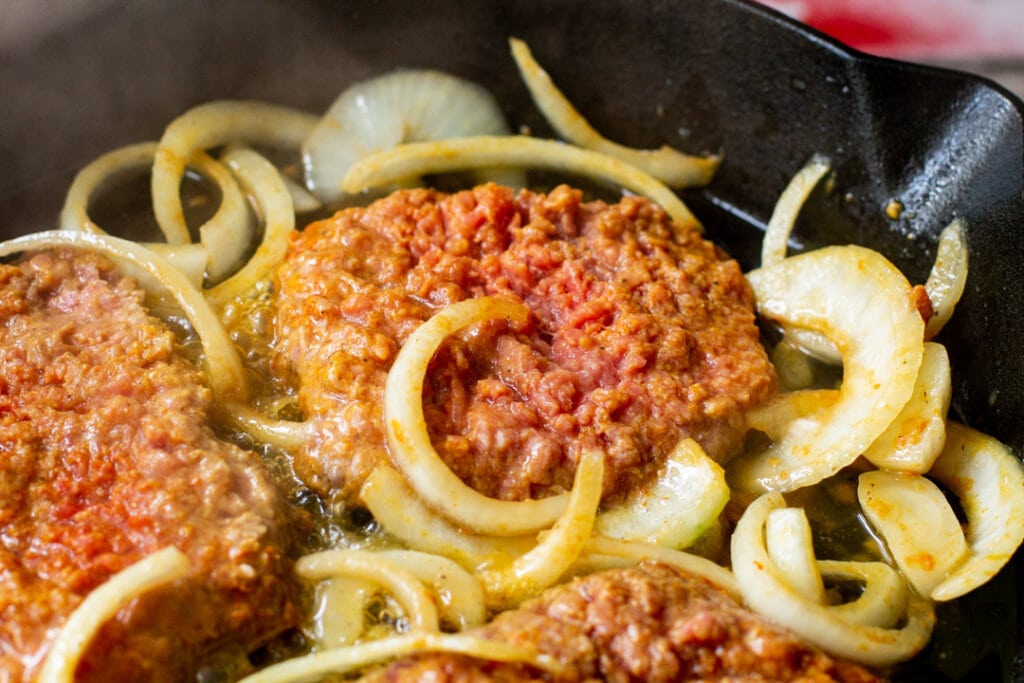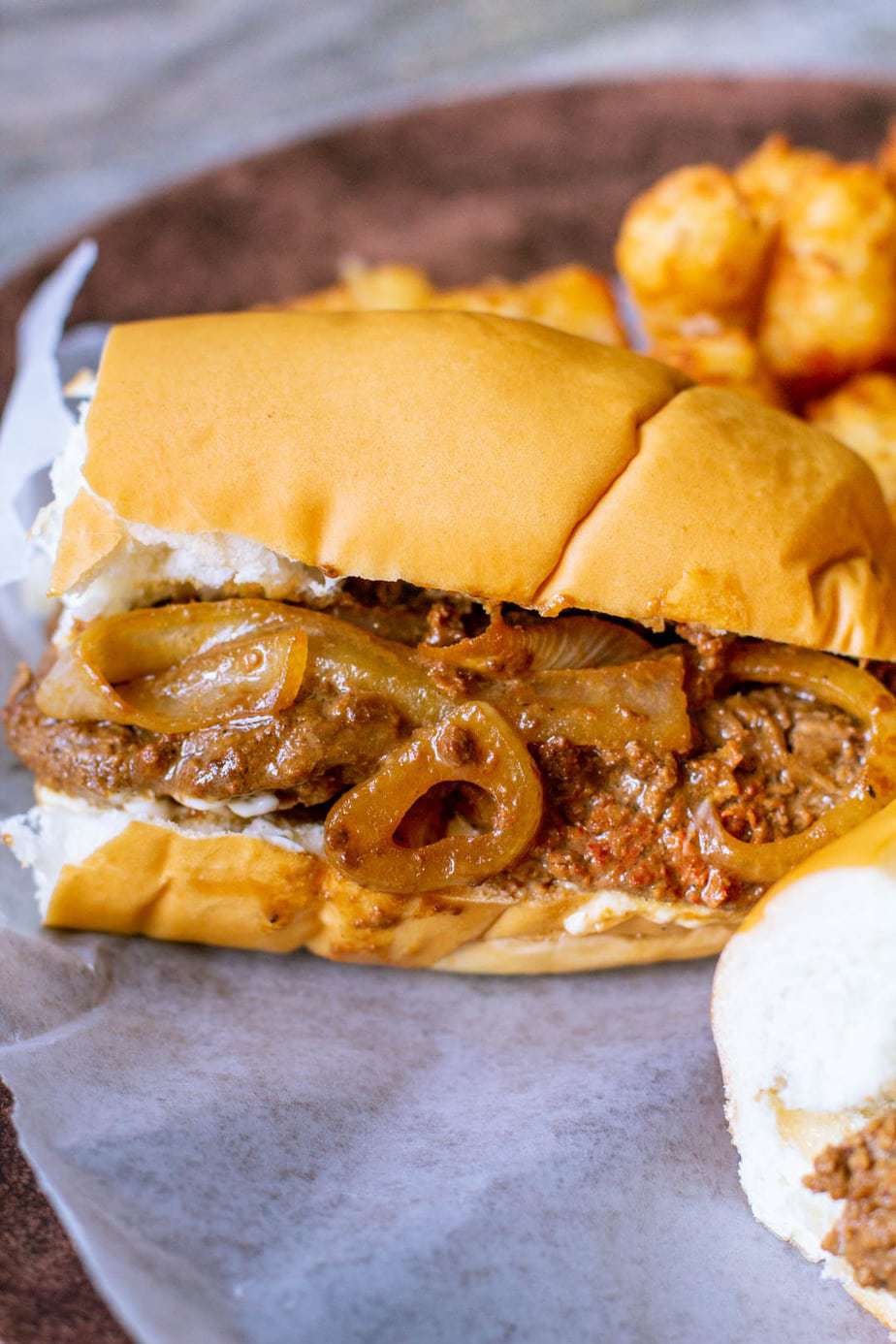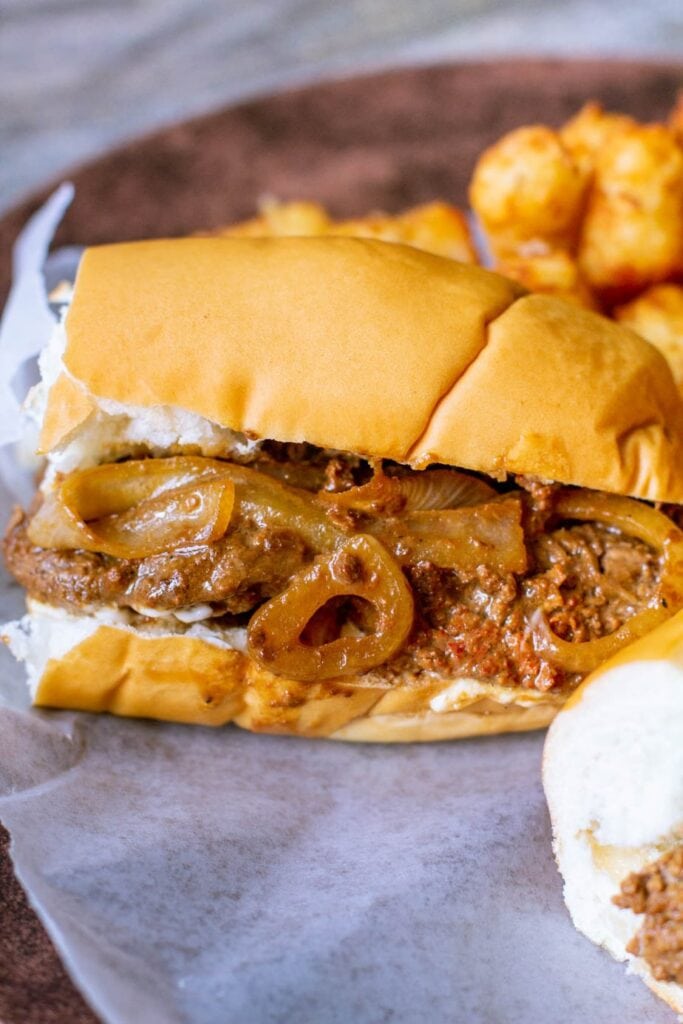 What should be served on the side of bistec con pan?
What to serve with pan con bistec?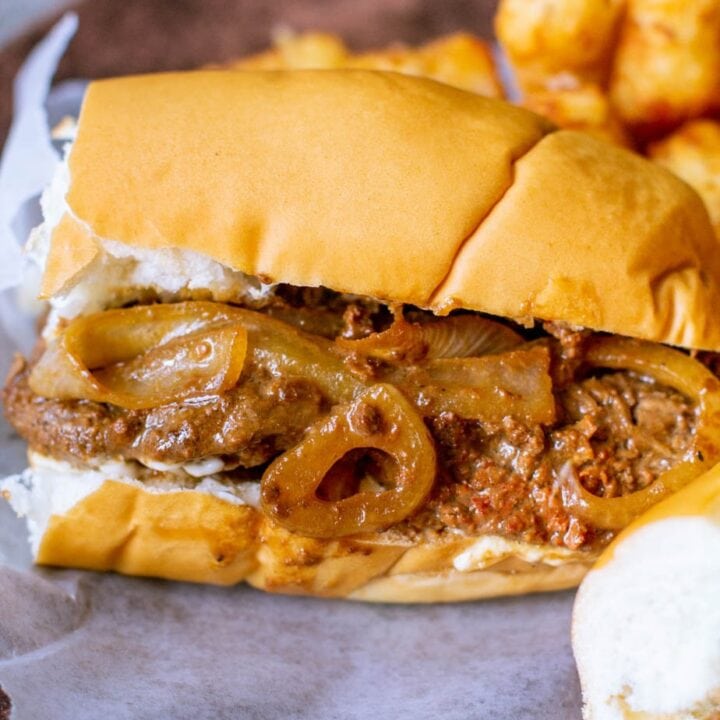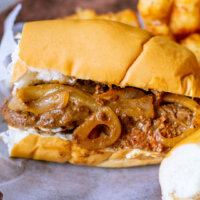 Pan con bistec | Cuban Steak Sandwich
Simple and savory, this Cuban steak sandwich is the best steak and onion sandwich ever!
Print
Pin
Rate
Ingredients
2.2

pounds

of cube steak

1

teaspoon

of salt

½

teaspoon

of black pepper

1

teaspoon

of garlic

½

teaspoon

of cumin

½

teaspoon

of ground oregano

1

packet of Sazon seasoning

optional

1

large onion

sliced

1- 1 ½

cups

of naranja agria or mojo marinade

2

tablespoons

of olive oil

1

loaf of Cuban bread or French bread

mayonnaise

as desired
Instructions
In a large bowl, season steak with salt, pepper, garlic, cumin, oregano, and Sazon. Massage the steak with the seasonings. Add in onions and naranja agria. Let it marinate for 15 minutes.

Heat oil in a large pan over medium high heat. Add in steak and onions. Cook steak for 4-6 minutes per side, or until desired level of done. May be done in batches. Leave the onions until as softened as desired. To assemble the sandwiches, cut steak one steak into 3-4 slices and place it on a cut 4 inch Cuban bread that has been smeared with mayonnaise. Top with onions and close the sandwich. Serve.