My heart breaks for you if you're lactose intolerant or vegan right now. These game day four cheese macaroni bites appetizer is seriously out of this world. The subtle spices are welcomed into your mouth along with the notes of the four different cheeses, and the texture is slightly crunchy from being baked in the oven. Best part? No spoons and big bowls. This grab and go appetizer is perfect for half time on game day or for parties.
My brother is lactose intolerant. But that doesn't stop him from devouring cheesy things. As you can imagine, he pays for it. But enough about him. Are you wondering what to make for the football party that is easy, cheap, and probably in your kitchen?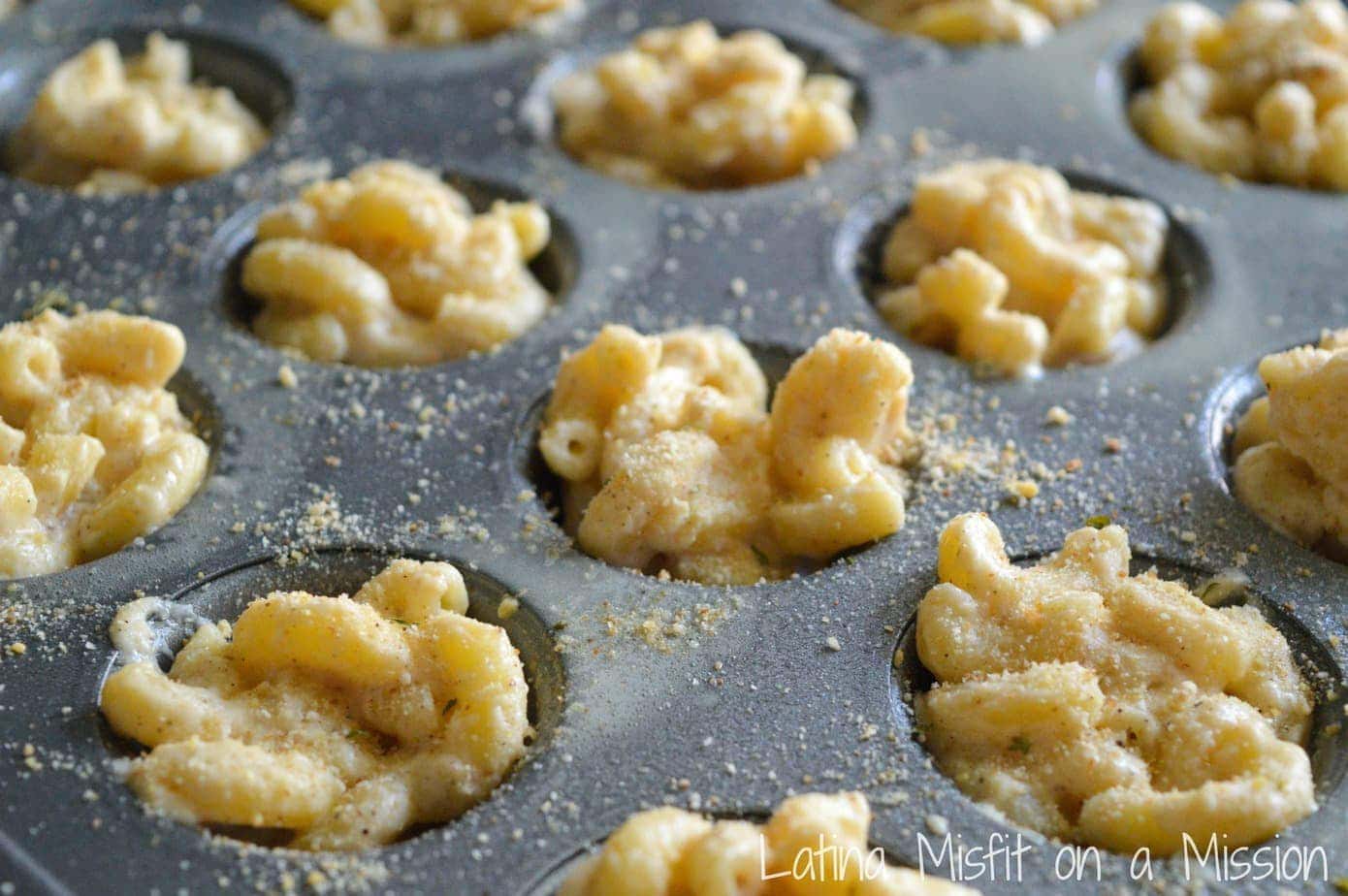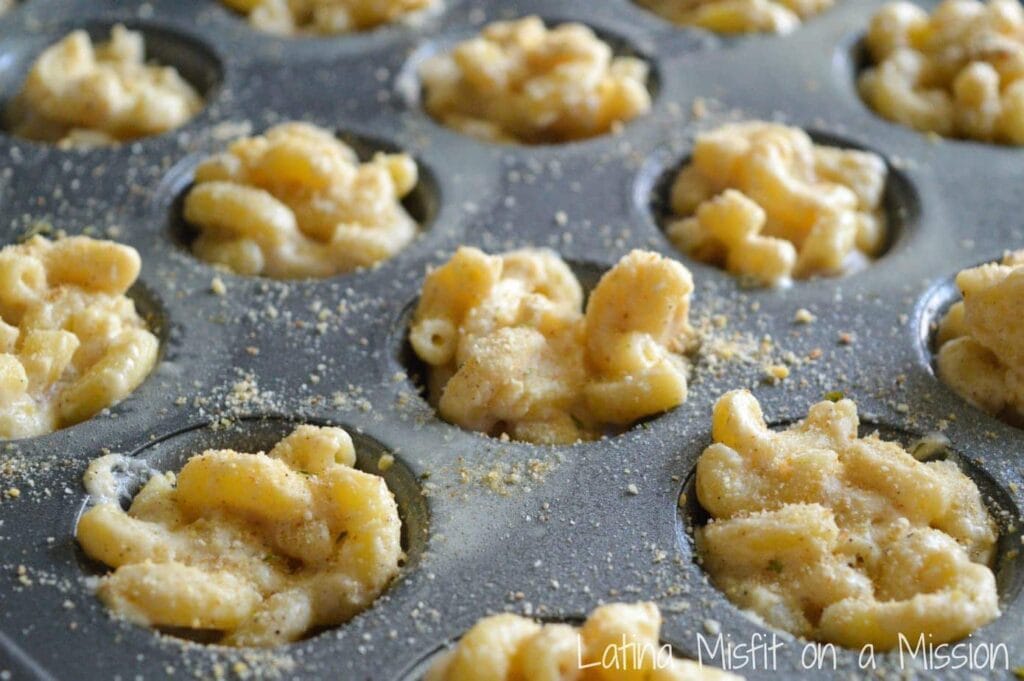 How To Make Easy Four Cheese Macaroni Bites Appetizer In Under An Hour
First, make sure your oven is preheated and that your noodles are a tiny bit under al dente. Great. Next, we're going to make our sauce, a "slurry" if you will.
In a large pan over medium heat melt butter and add in flour, whisk until well blended. Add in half and half and seasonings, all while still whisking to ensure there are no lumps. Let me ask you, do you like nutmeg? I have to be honest, to me nutmeg is a bit strong. Next time, I will personally leave it out. But to each his own.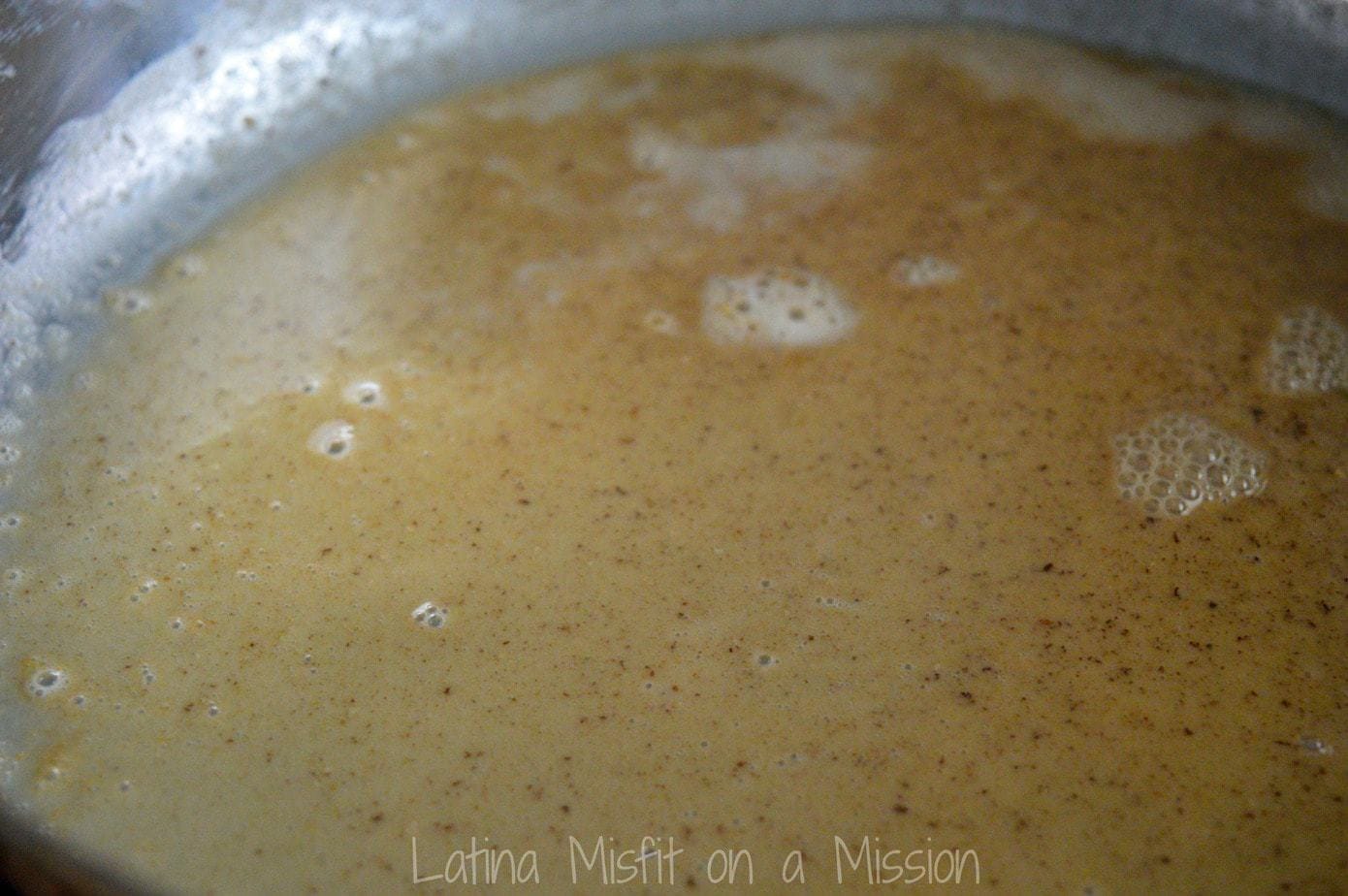 Once it's all mixed, time to add in your cheese! My daughters had a blast learning how to grate cheese. Next time I go shopping I need to remember to pick up little graters for each of them. This process alone took about half an hour haha. Home economics class lesson, check!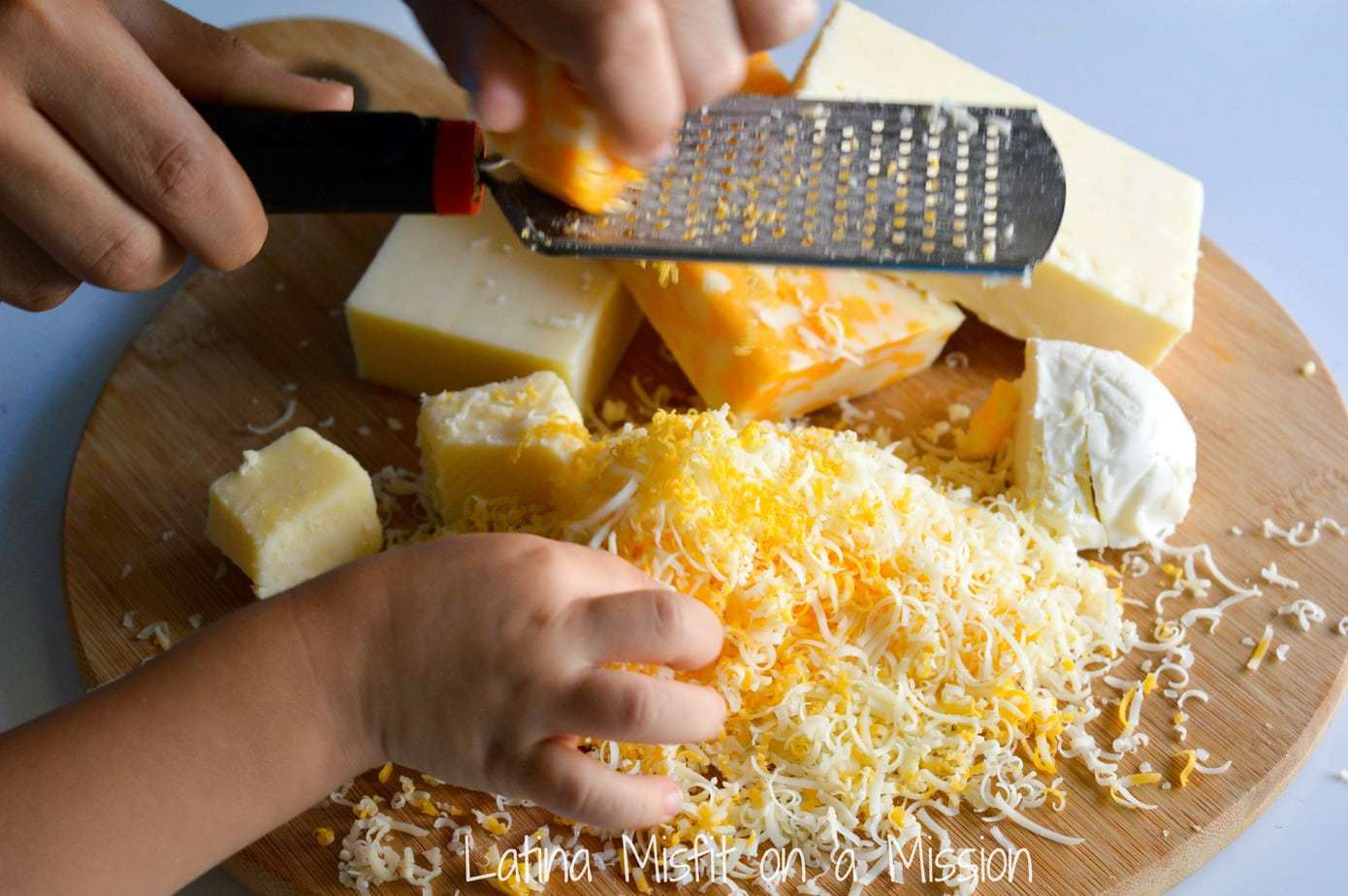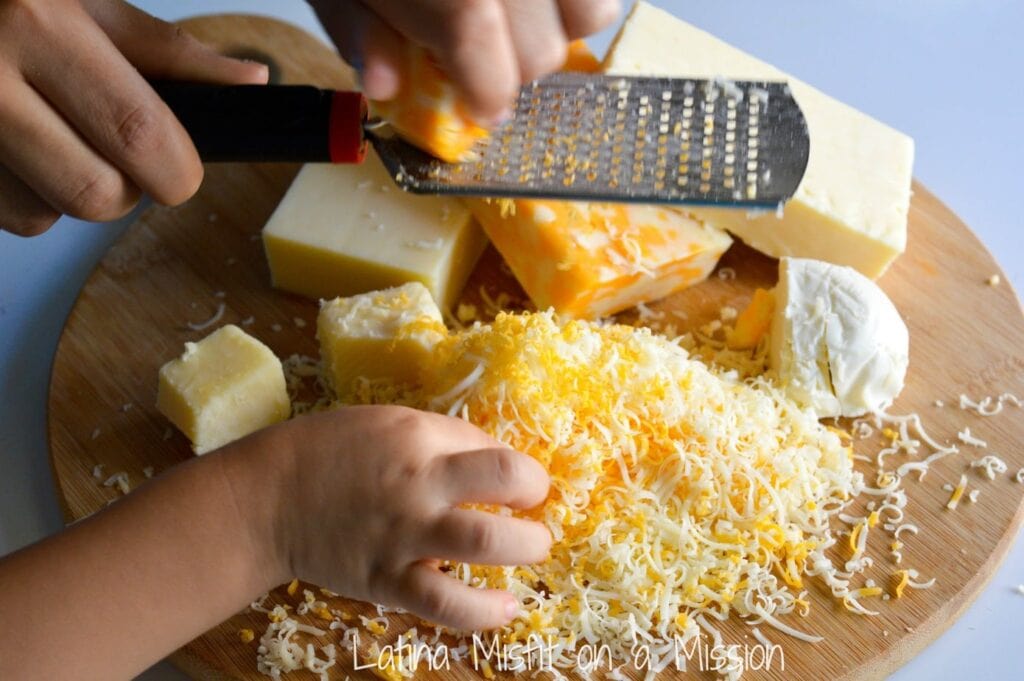 Look at my sons little stubby fingers. Oh I love it! (Okay, back to the four cheese macaroni bites appetizer recipe.)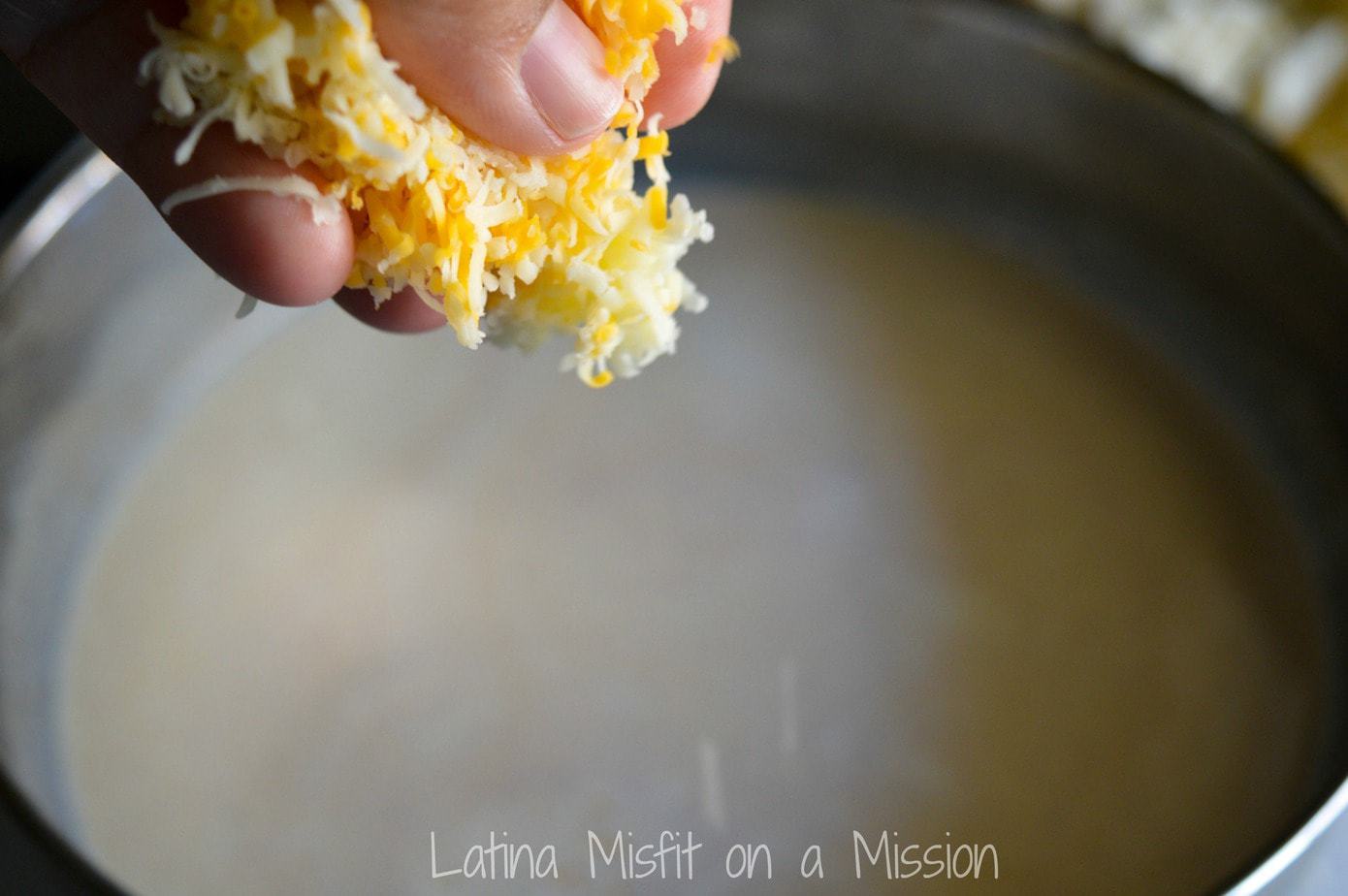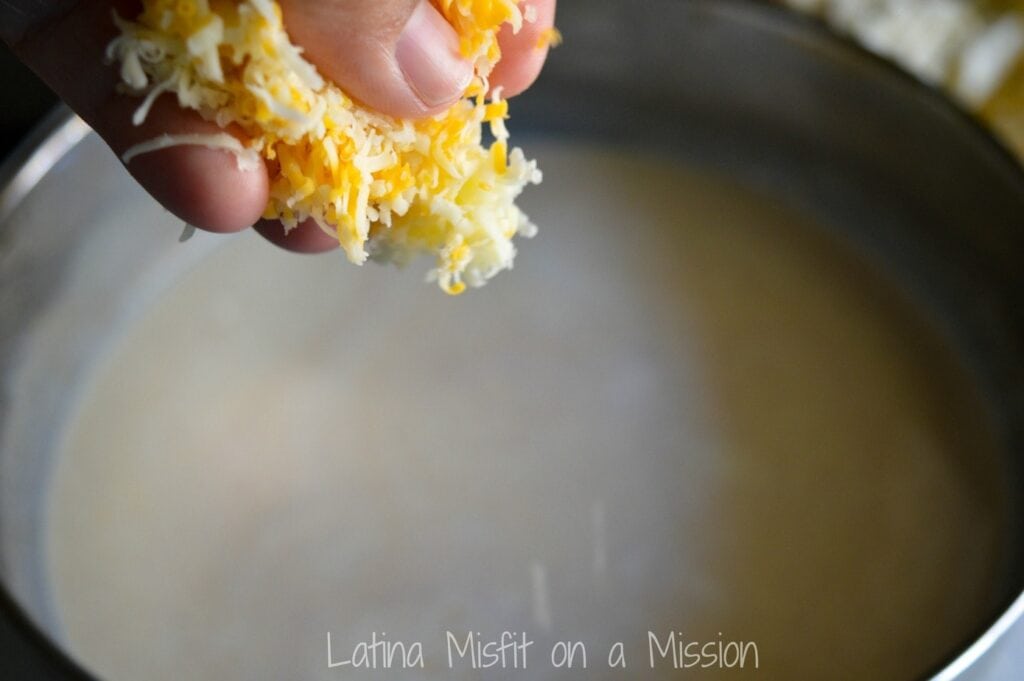 Remember to keep the temperature very low. You don't necessarily want to "cook" the cheese, but you want it to melt and create a thick sauce.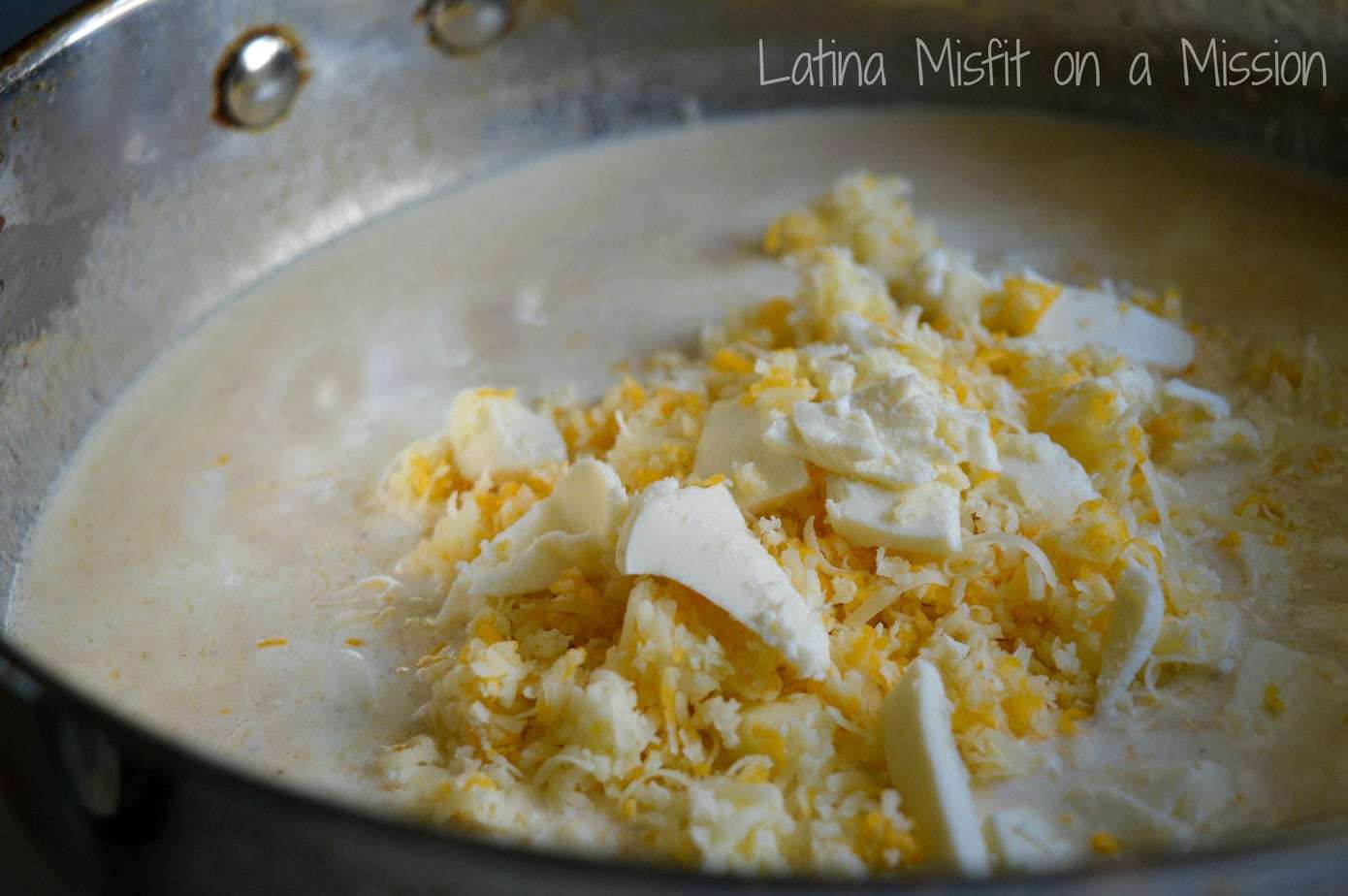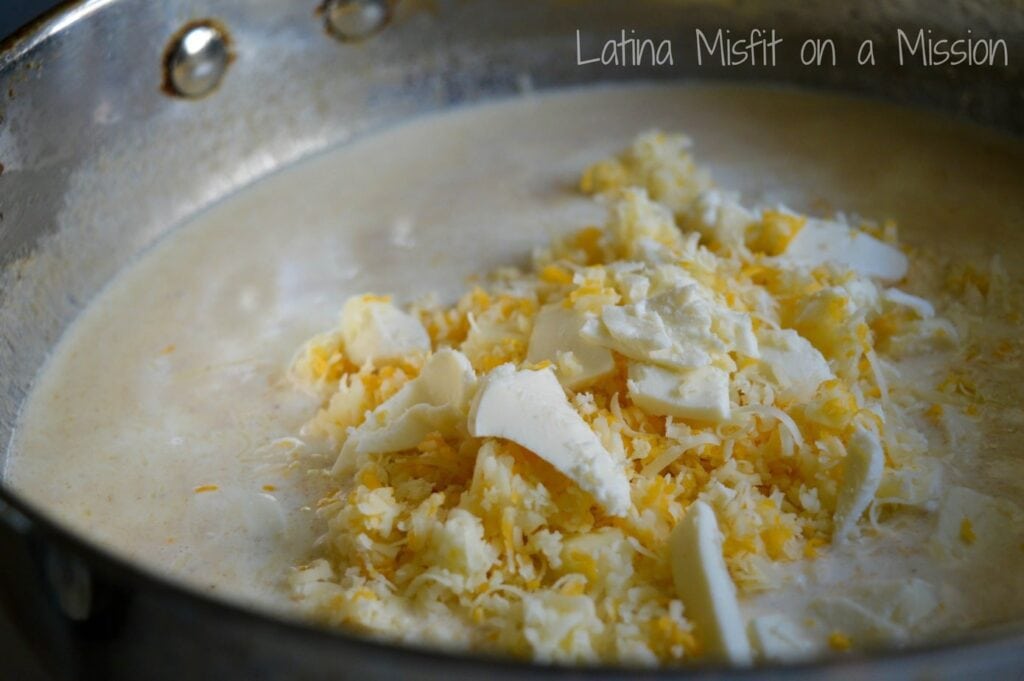 Here's another photo. Yo tengo mucho photos. I have a ton of photos.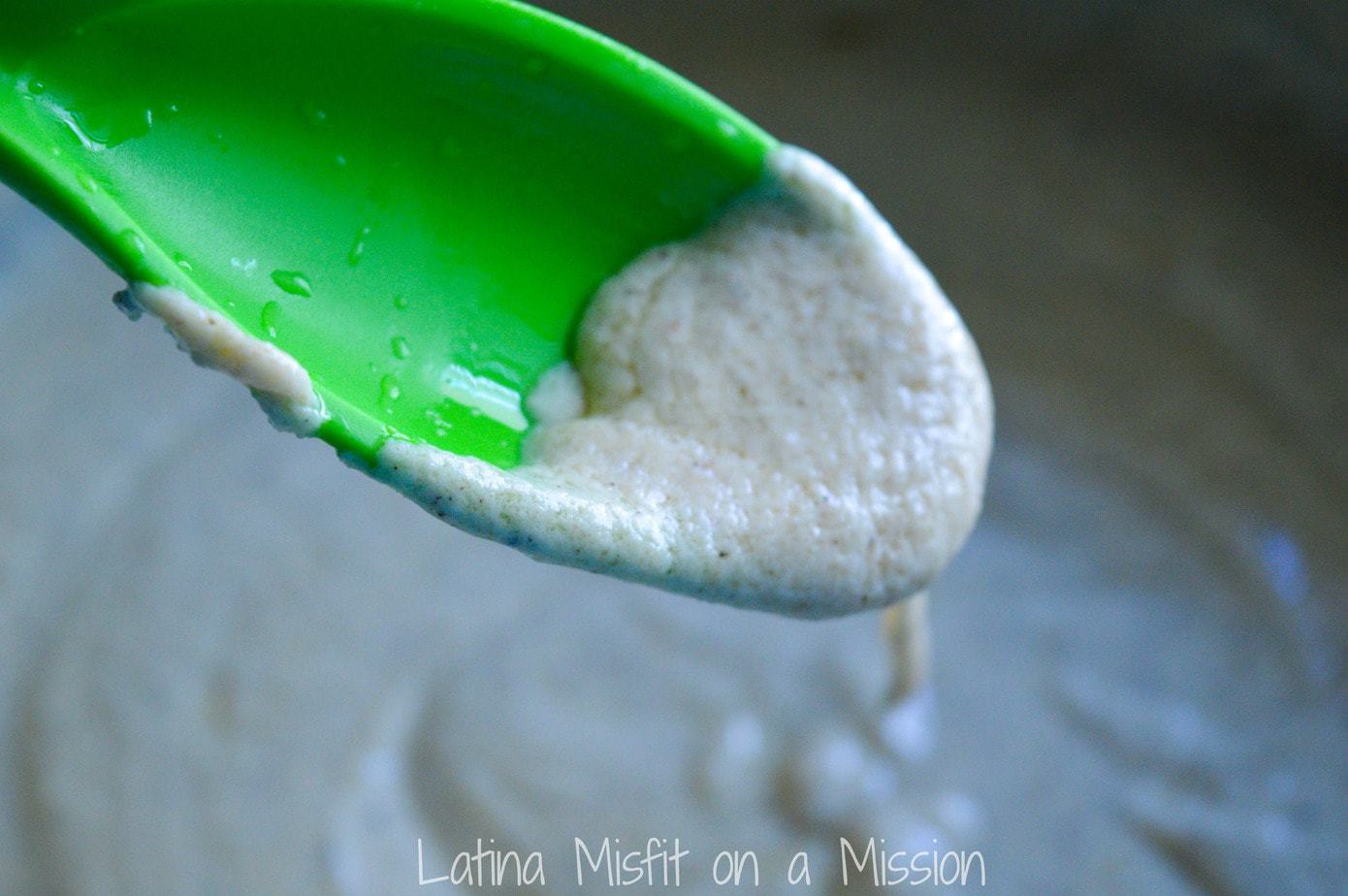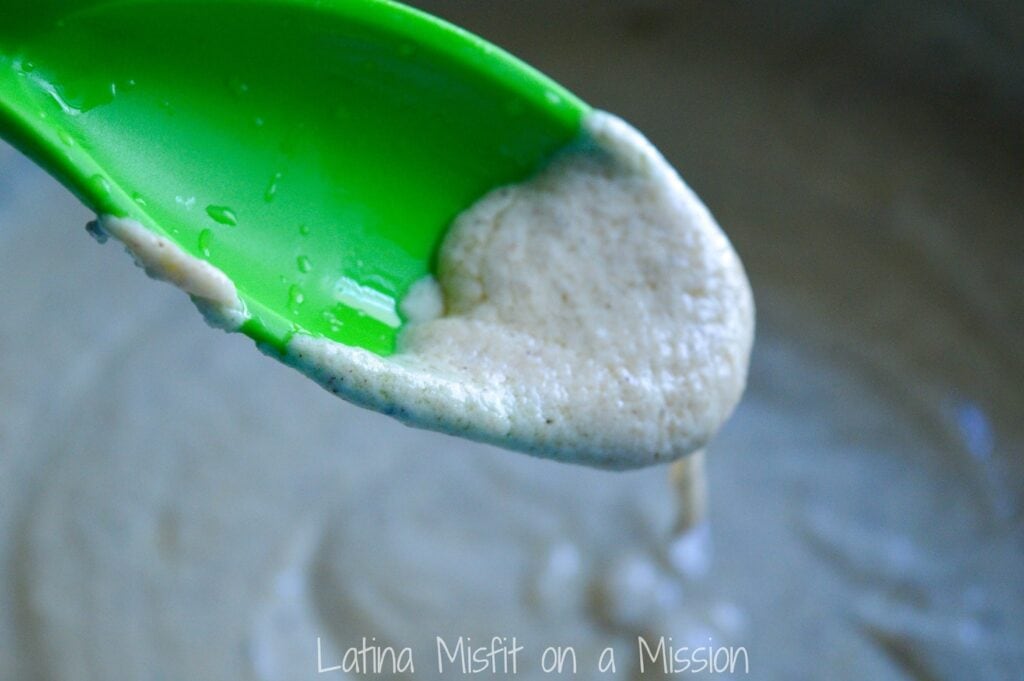 Look at the consistency of the sauce! Yum. Time to fold the sauce into the noodles.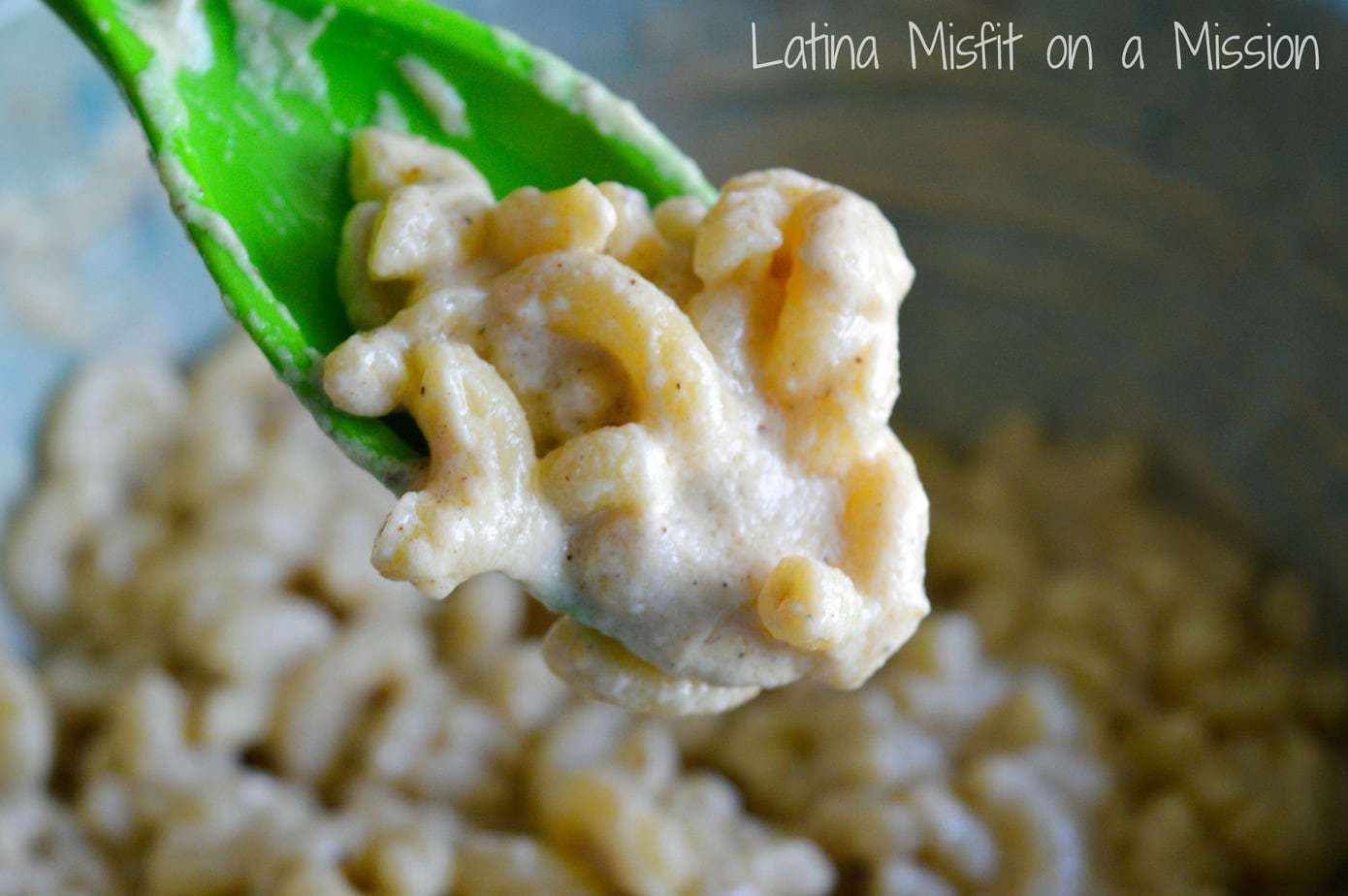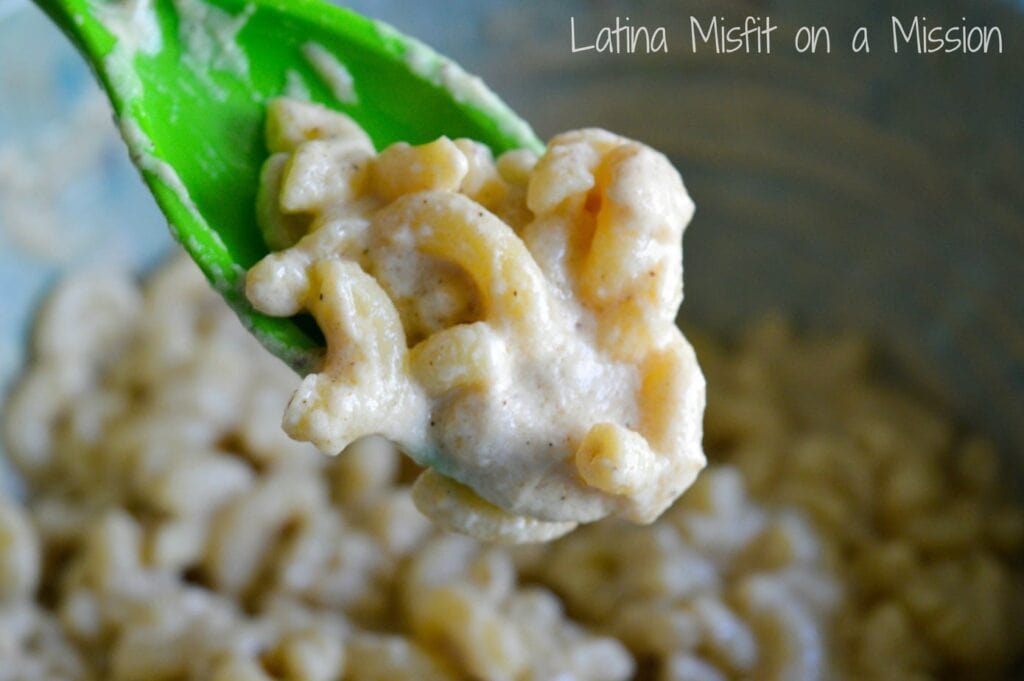 This is where the kids also love to help. Time to scoop about 1 to 2 spoons of mixture into a well greased mini cupcake pan "holes". (It's almost one am, if you know what it's called, please let me know in the comments.)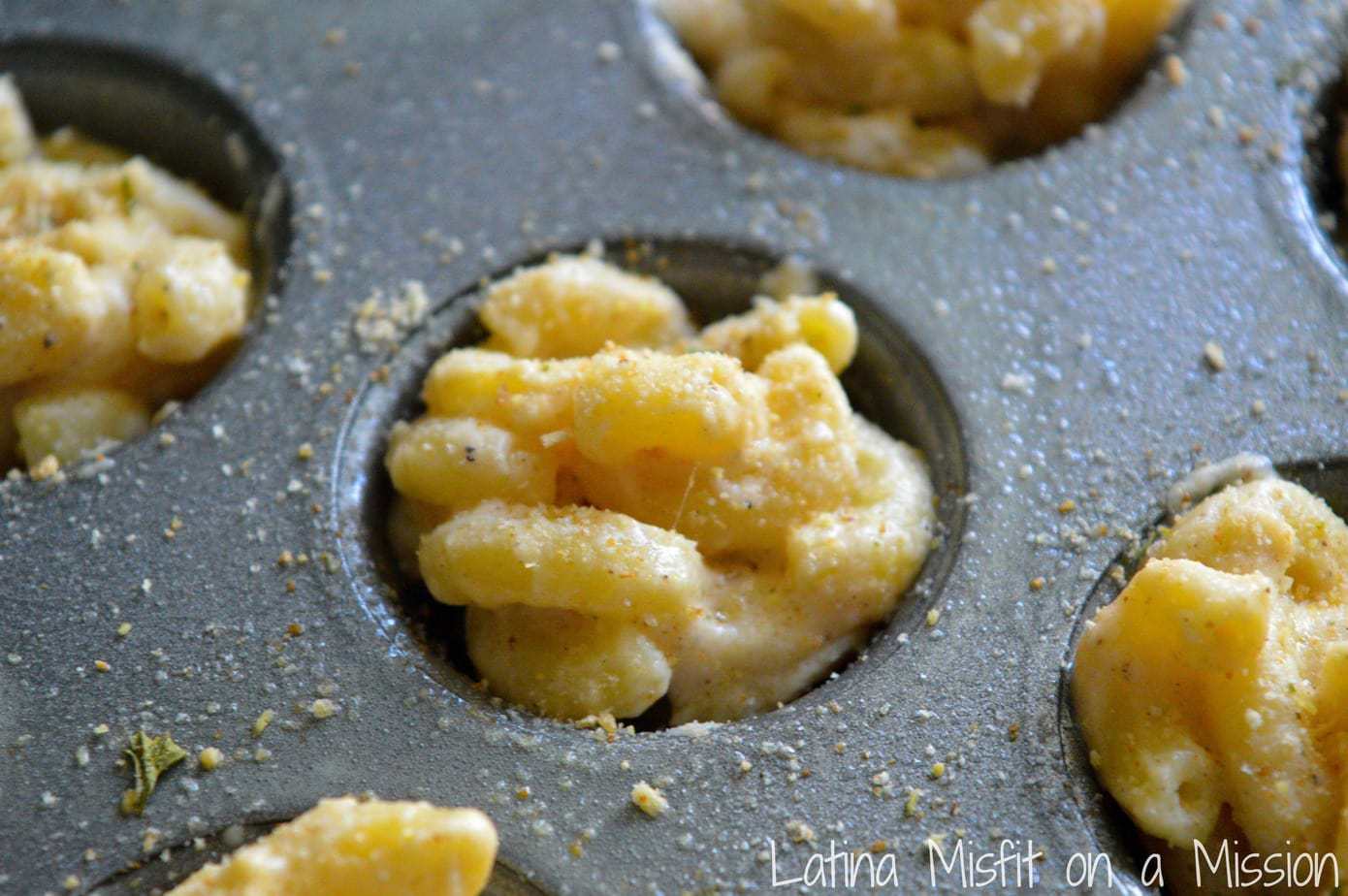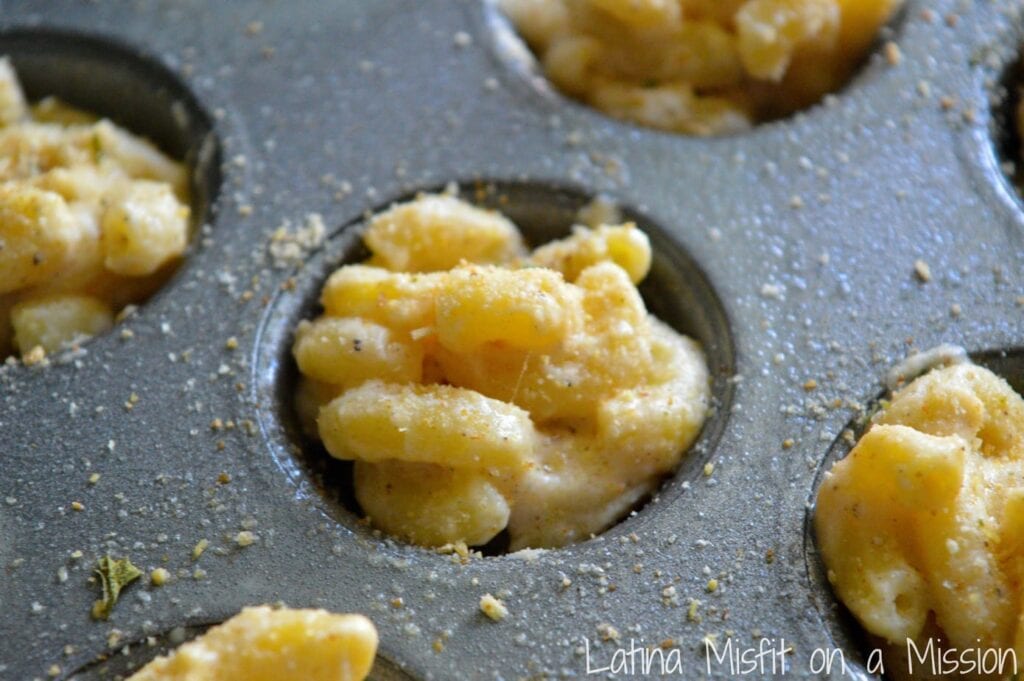 Sprinkle Parmesan cheese and bread crumbs over the macaroni bites before throwing them into the oven.
Okay, seriously, how easy was that? Feel free to not add any cheese to this recipe and leave out the nutmeg if desired, but there's one ingredient that is crucial. Use the ground sage in this recipe. It really elevates it! Enjoy, and let me know which team you're rooting for. Oh, did you know I was considering going vegan? Not eating cheese was the deal breaker. Becoming a vegetarian is an option. Hmm. Have you made a huge lifestyle change with your diet? If so, I'd love to hear from you in the comments below. Be sure to subscribe, pin the image below, and share! As always, buen provecho!


📖 Recipe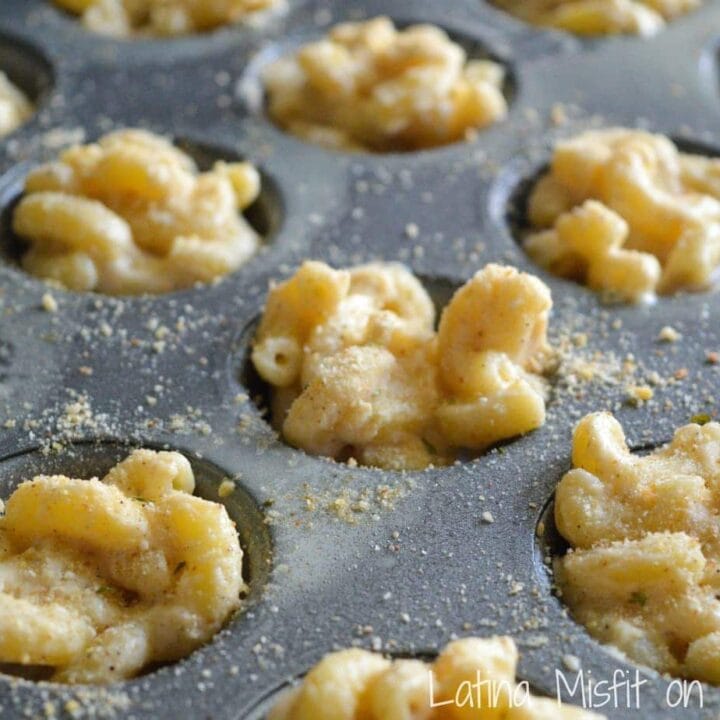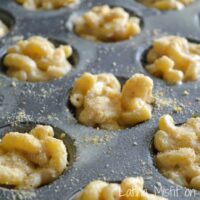 Four Cheese Macaroni Bites
These tasty four cheese macaroni bites are the perfect appetizers to serve a crowd.
Print
Pin
Rate
Ingredients
2

oz

shredded Colby cheese

2

oz

shredded Monterey cheese

2

oz

shredded white sharp cheddar cheese

2

oz

shredded mozzarella cheese

8

oz

cooked elbow macaroni

(right before al dente)

1 ½

cups

of half and half

or milk or heavy cream

2

tablespoons

of flour

2

tablespoons

of unsalted butter

¼

teaspoon

of ground sage

¼

teaspoon

of ground black pepper

½

teaspoon

of onion powder

¼

cup

of favorite breadcrumbs

I used Italian

Garnish:

Pinch

of parmesan cheese

optional

Pinch

of shredded parsley

optional
Instructions
Preheat oven to 400 degrees Fahrenheit.

In a large pan over medium heat melt butter and add in flour, whisk until well blended. Add in half and half continue whisking, making sure there are no bumps. Add in seasonings, mix well. Lower heat to low and add in cheeses, gently stir together. Keep stirring gently for about two minutes, turn off heat and allow to sit and thicken about two minutes.

In a large bowl filled with macaroni, slowly fold in cheese mixture.

Spoon into a well-greased mini muffin pan two teaspoons of macaroni and cheese into each pocket space. Sprinkle each space with a pinch of Italian breadcrumbs. (Optional- sprinkle a pinch of parmesan cheese to each one.)

Bake in oven for 15 minutes. Remove pan from heat and set aside for at least 10-15 minutes (if not, it may crumble apart).

Serve warm and garnish if desired.
Nutrition
Serving:
0
g
|
Carbohydrates:
0
g
|
Protein:
0
g
|
Fat:
0
g
|
Saturated Fat:
0
g
|
Polyunsaturated Fat:
0
g
|
Monounsaturated Fat:
0
g
|
Trans Fat:
0
g
|
Cholesterol:
0
mg
|
Sodium:
0
mg
|
Potassium:
0
mg
|
Fiber:
0
g
|
Sugar:
0
g
|
Vitamin A:
0
IU
|
Vitamin C:
0
mg
|
Calcium:
0
mg
|
Iron:
0
mg