This arroz con leche recipe is a sweet rice with milk only treat that can be served in the evenings on cool days!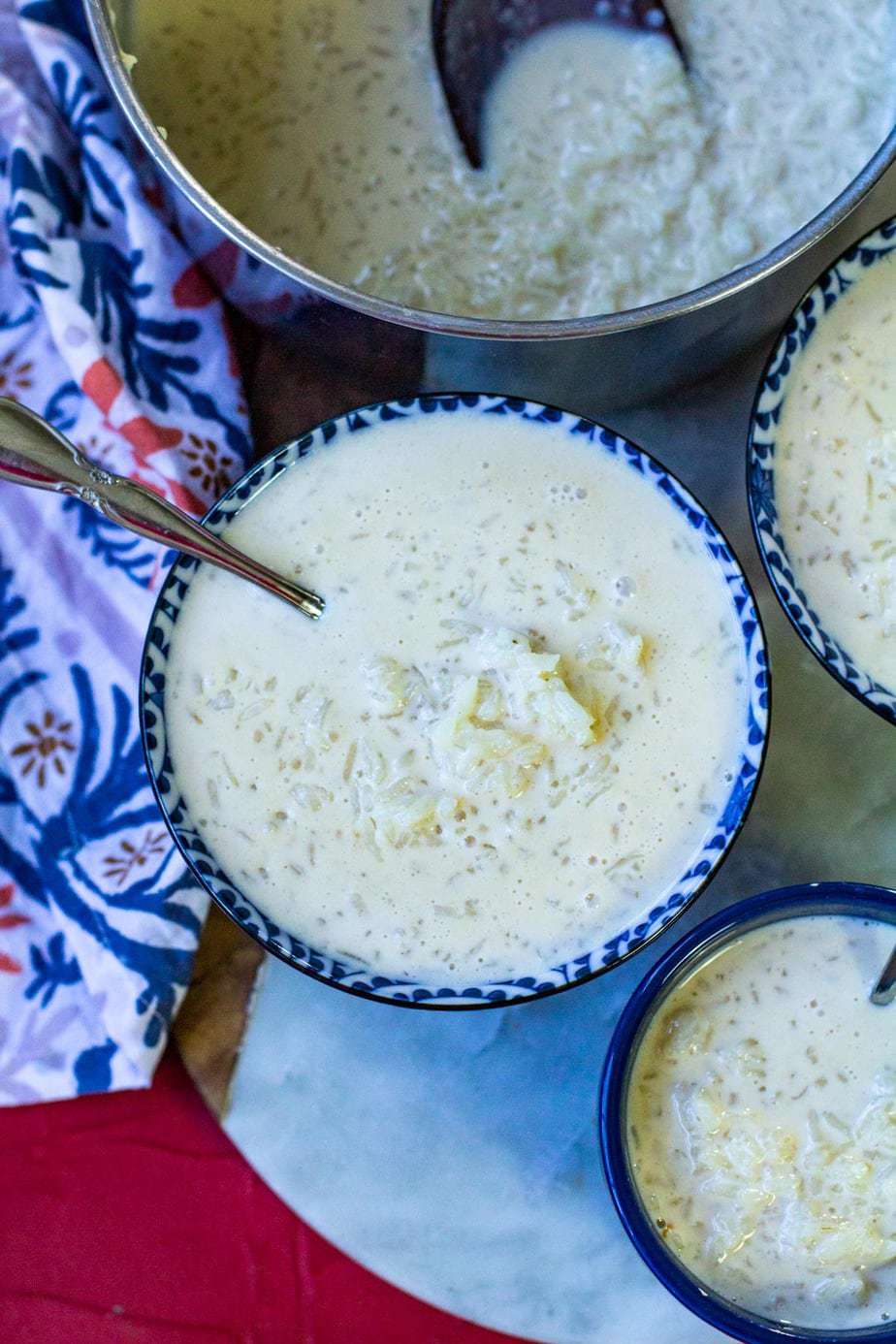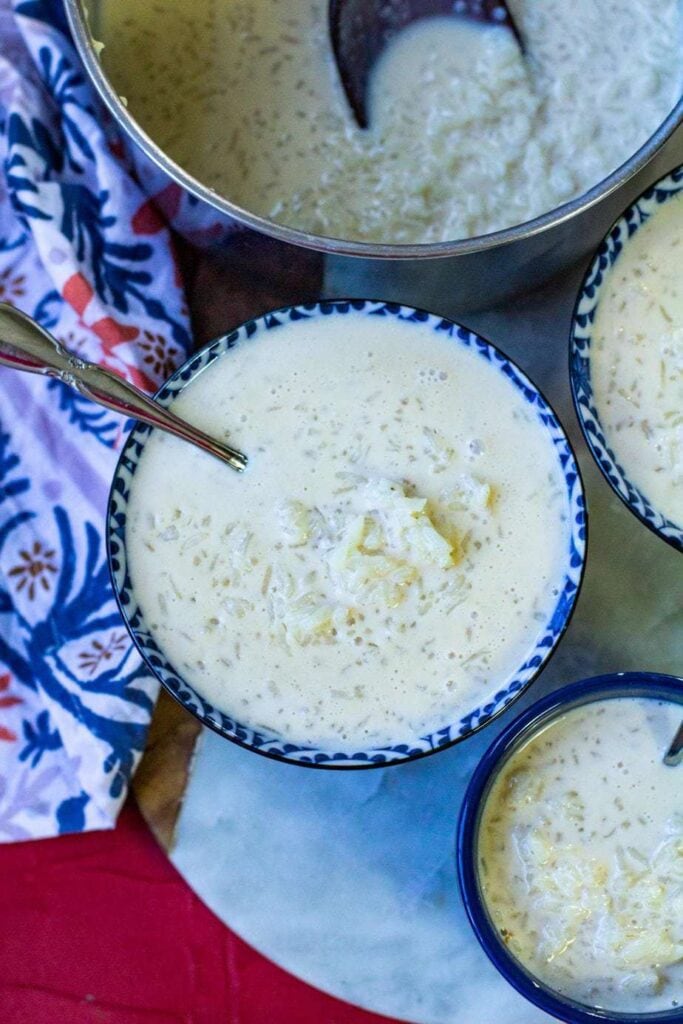 Arroz con Leche vs Rice Pudding
Just by looking at the photos, you may notice that this arroz con leche recipe is not a rice pudding recipe. This rice with milk recipe is loose, almost like a soup! Yes, yes, and for some reason, in Spanish it's still called arroz con leche. Maybe it should be called sopa de arroz con leche (rice with milk soup). If you clicked looking for a traditional rice pudding recipe, check out my Tres Leches Rice Pudding Recipe, after you give this humble arroz con leche recipe a try!
For this rice and milk recipe, sweetness is not the goal. Traditionally, this style of arroz con leche is served to family members that may be a little under the weather. Have you ever heard of the BRAT diet? Bread, rice, applesauce, toast - most pregnant women have this memorized by 12 weeks in pregnancy due to morning sickness.
Rice is a gentle ingredient on your digestion, and helps ease nausea. We all know, that when we're sick, we crave warmth and comfort, this arroz con leche recipe is easy on the stomach and warm to the soul. You can even switch the sugar for a sugar substitute like Splenda if you're trying to watch your sugar intake!
Rice pudding is typically made with condensed milk, which is basically milk on sugar steroids. This is an arroz con leche with milk only recipe.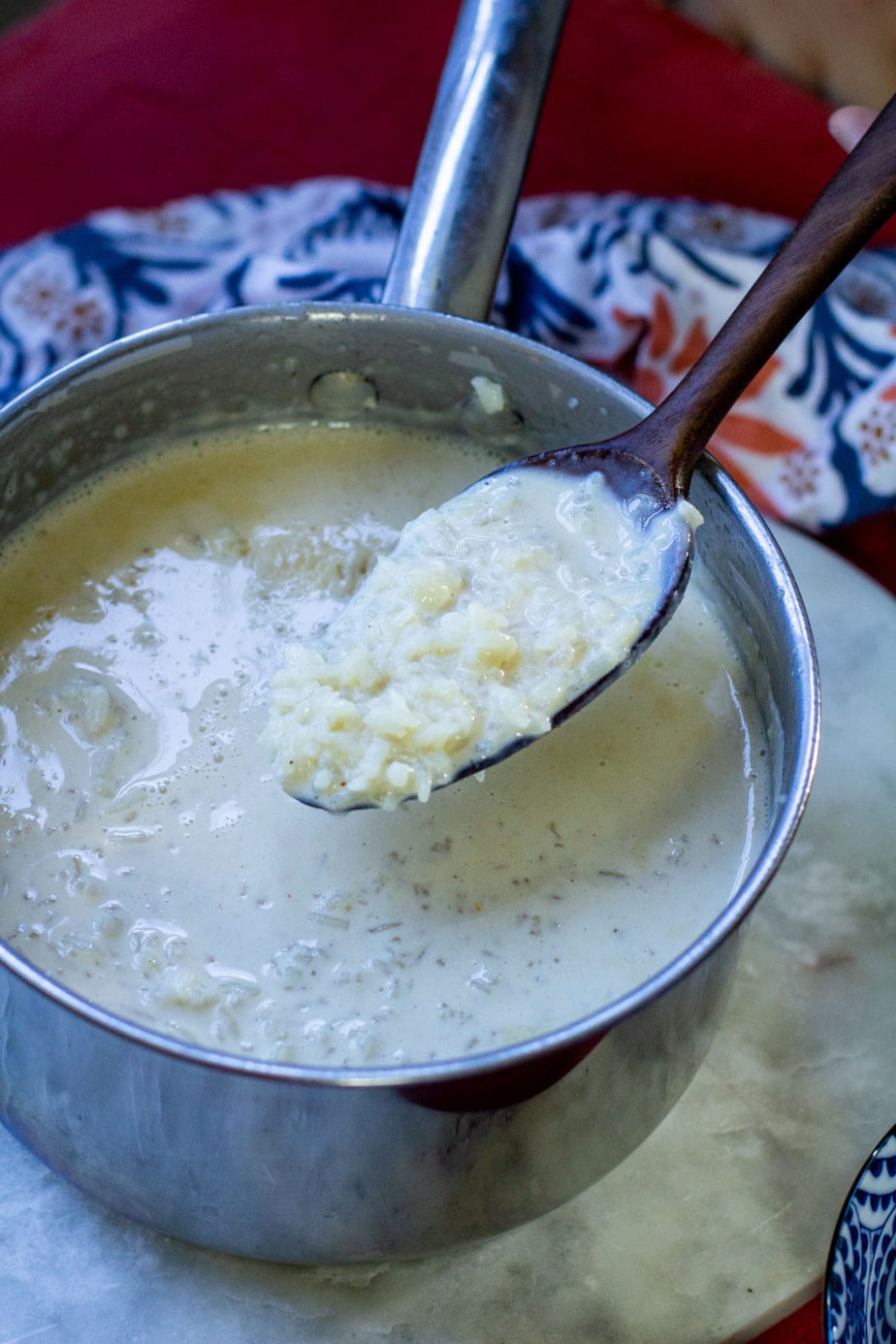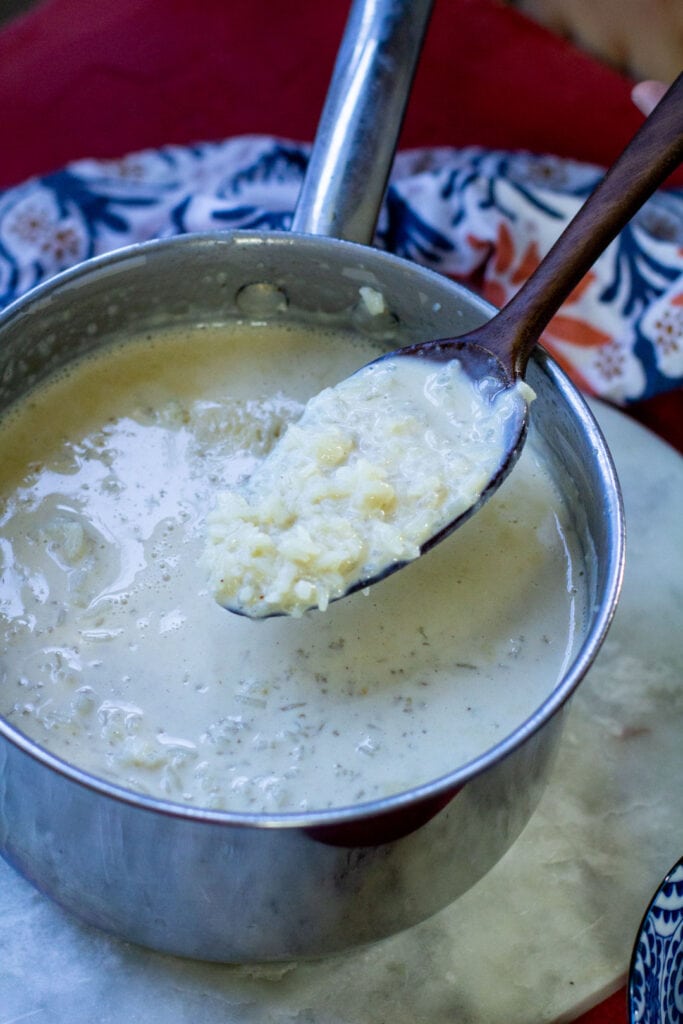 What does arroz con leche taste like?
This arroz con leche tastes like a loose oatmeal meets custard, without the whole grain taste. Almost like a Natilla with texture. You can change the taste easily by adding ground cinnamon on top. I like to add vanilla extract to it, while it's cooking to have that slight dessert feel!
If you're serving this to someone who has a stomach bug, during the first step, when your water is boiling with the rice, add in a star of anise! Anise seed is great for offering relief to upset stomachs! Just remember to remove the anise seed, before adding in the additional ingredients.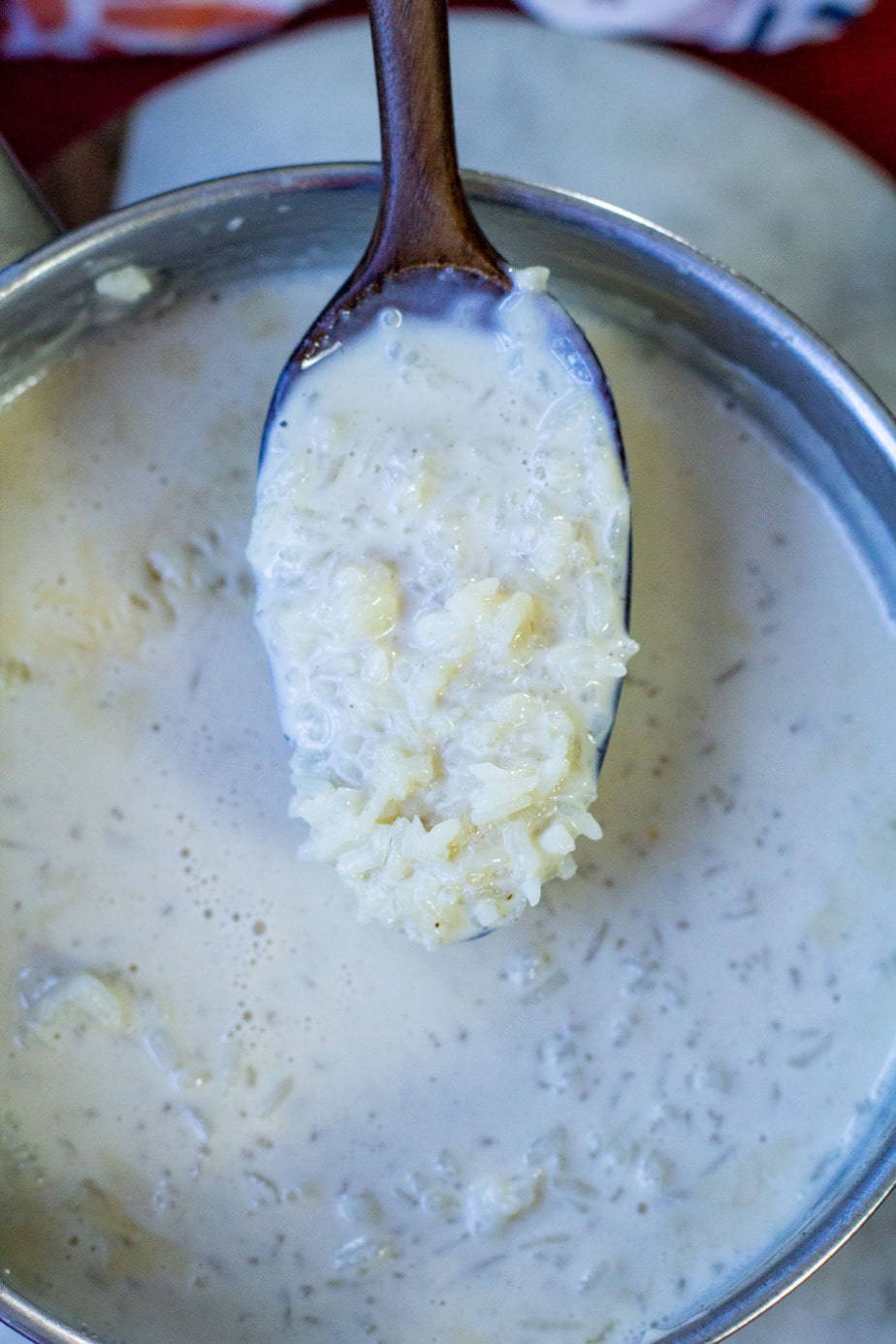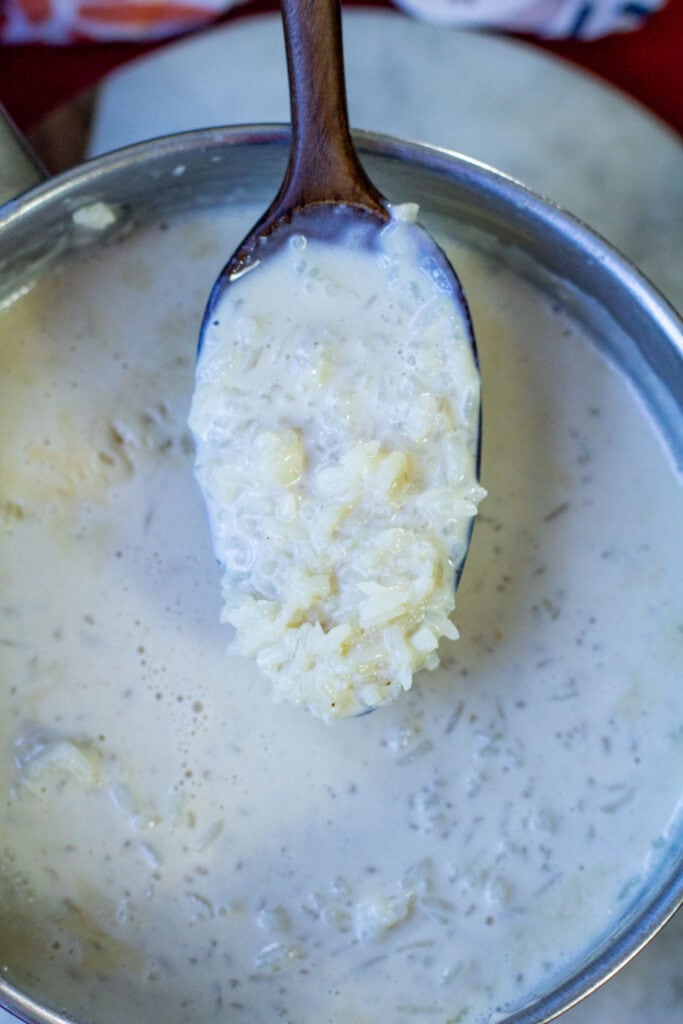 How to make arroz con leche (rice and milk)
Tip for success: I like my arroz con leche on the thinner side, if you want a very creamy arroz con leche, add in less milk and slowly add more as desired.
To make arroz con leche with raw rice, you need to bring water to a boil.
Add in your rice with a pinch of salt.
Bring it to a steady simmer, mix gently and leave it alone for about 15 minutes.
Next, you will add in the butter, milk, vanilla (optional) and sugar.
Mix, and lower heat to a gentle simmer (about medium to medium low heat) and continue cooking for another 15 minutes.
After 15 minutes, remove the arroz con leche from the burner. If you want your rice and milk a little thinner, add some more milk.
If you're using leftover rice to make arroz con leche, you can reheat your rice in the microwave or over the stove with a few sprinkles of water to warm it through, and then continue with steps 4 and on!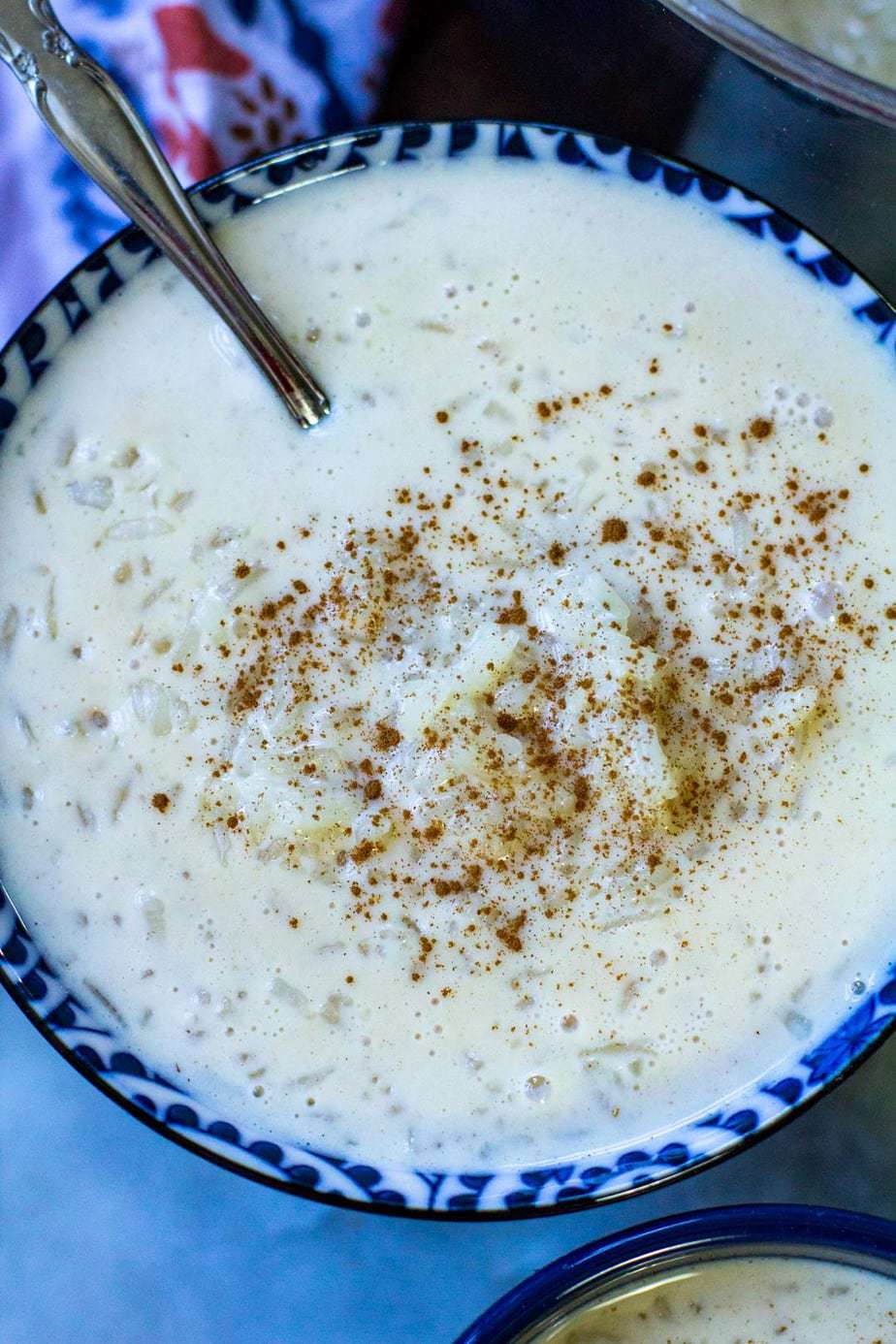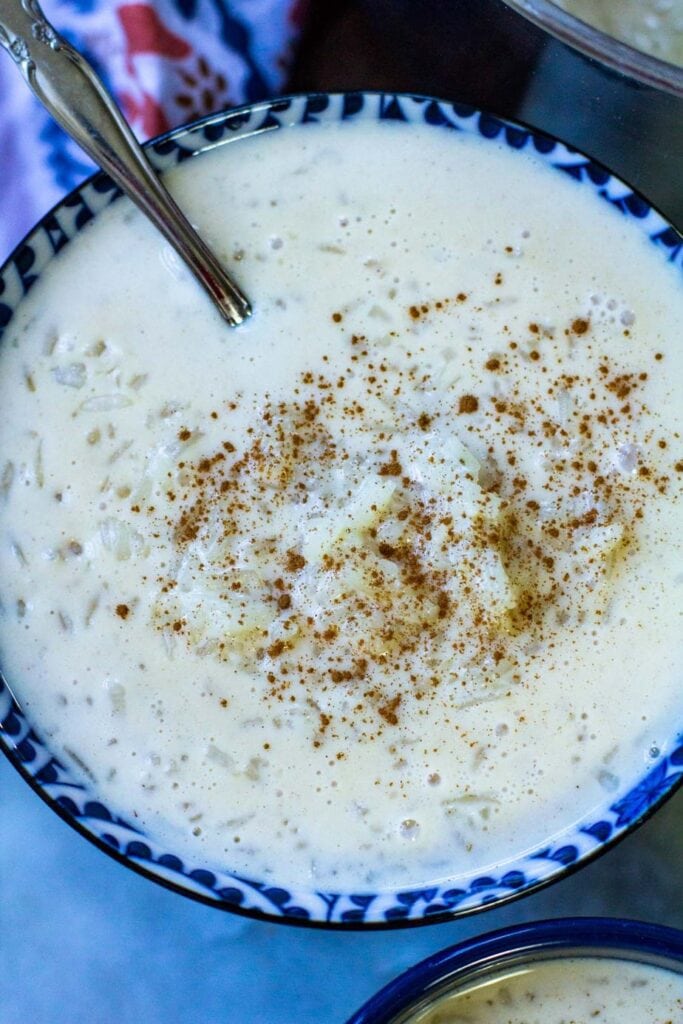 What kind of rice do I use to make arroz con leche?
I used long grain white rice for this rice with milk recipe. You can use medium grain white rice or even parboiled rice, if desired. I do not recommend using brown rice to make arroz con leche.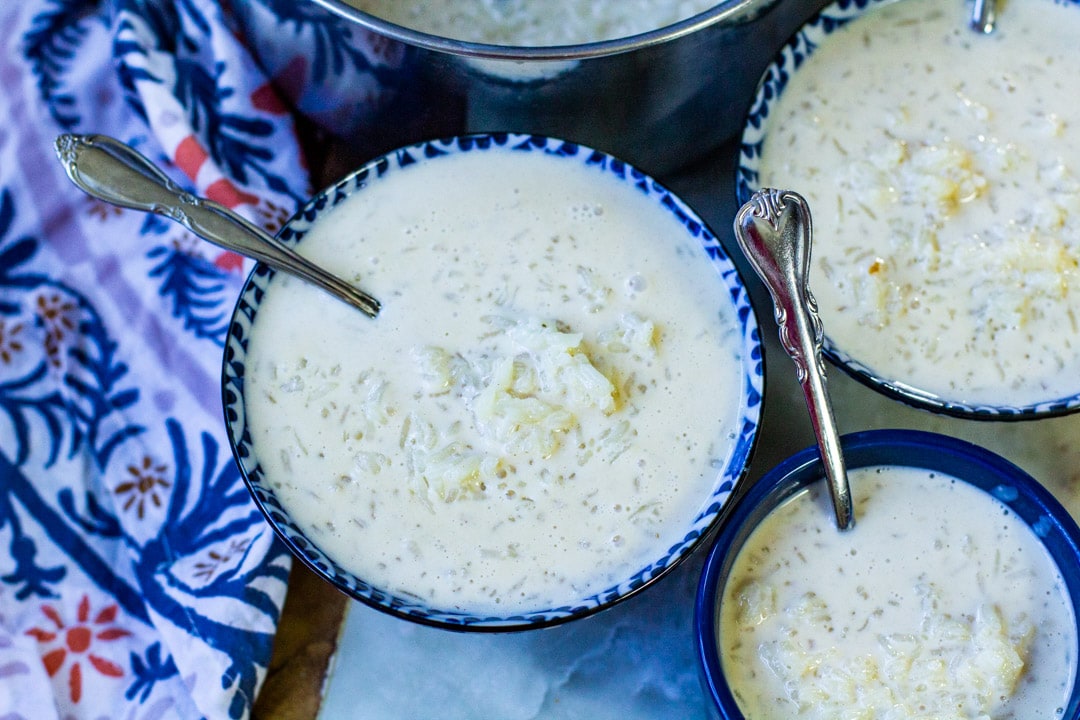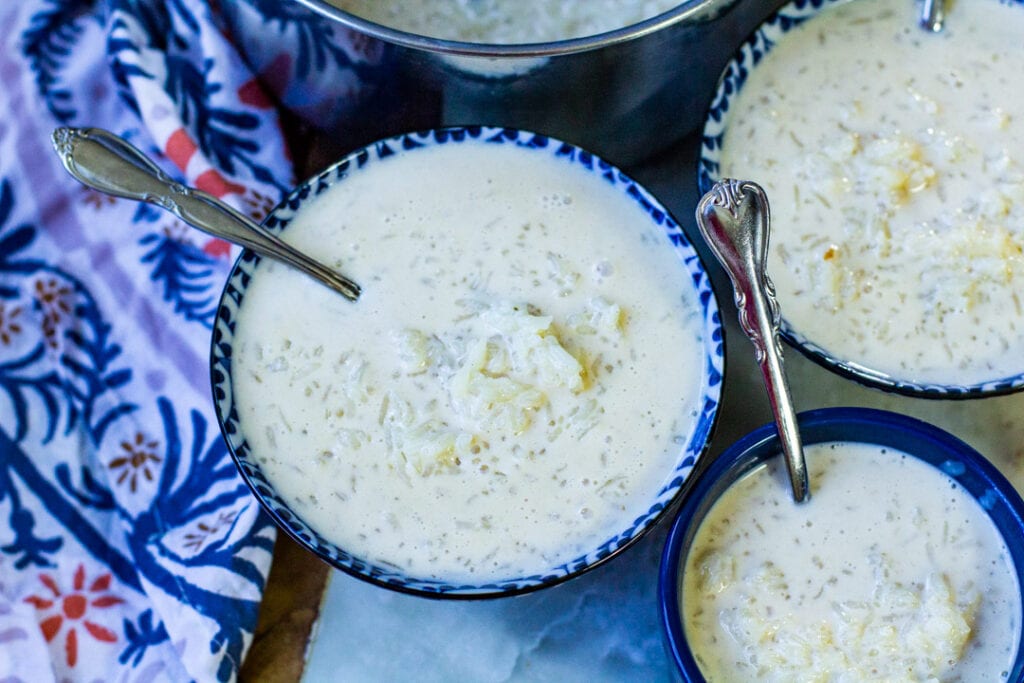 Puerto Rican Soup Recipes You May Like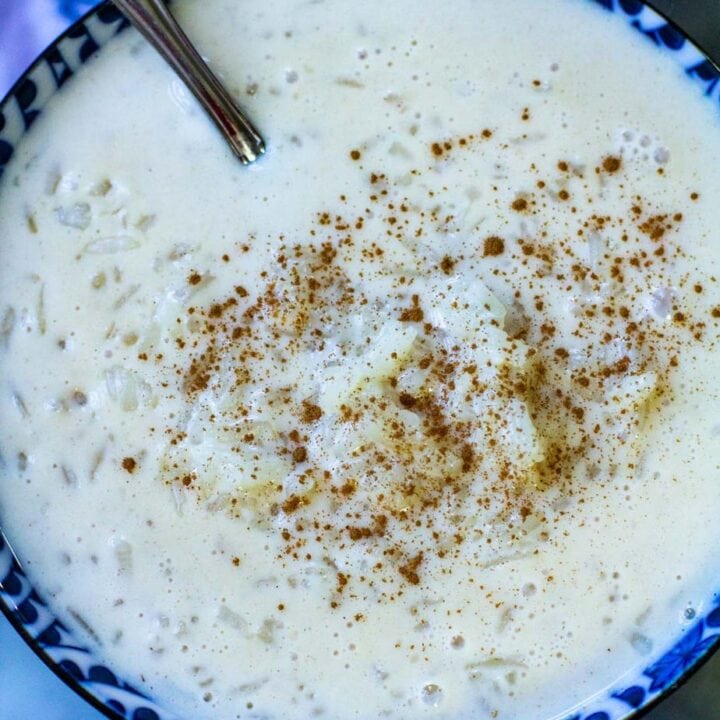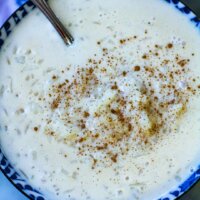 Arroz con leche
Soft and creamy, this arroz con leche is a milk only rice dish that is made with milk, butter, and a sprinkle of sugar. Perfect for cooler evenings and to serve a family member who is under the weather.
Print
Pin
Rate
Ingredients
1 ½

cups

of water

1

teaspoon

of salt

½

cup

of long grain rice

1 ½

cups

of milk

1

teaspoon

of pure vanilla extract

1

teaspoon

of butter

or to taste

2-3

teaspoons

of sugar

or to taste

ground cinnamon

to garnish
Instructions
Bring water and salt to a boil.

Add in rice, and bring to a rolling simmer, mix once and allow to boil for 15 minutes.

Lower heat to medium low, and add in milk, vanilla, butter, and sugar.

Cook an additional 15 minutes or until rice is soft and ingredients have transformed into a creamy thick soup like texture; stirring occasionally.
Notes
For a thicker arroz con leche recipe, start with only using 1 cup of milk, and gradually add more milk, if desired.
If you're serving this to someone with an upset stomach, add in a star of anise to the water while it boils. Remove the anise when you're adding in the milk and remaining ingredients.