Is there a simple side dish you have memories of your parents making every Thanksgiving? Something so simple, it blows your mind, yet it's so special -forever ingrained into your memories? For me, yucca is that side dish that triggers wonderful memories. Tender yucca smothered in a lake of delicate mojo. Que rico! This recipe is too good to keep to myself. I must share this tender yucca in an onion sauce recipe with you.
How To Make This Simple Tender Yucca In An Onion Sauce Recipe
This recipe is very simple, with just a few ingredients needed. The first step is boiling the yucca. Here's a tip, cut the yucca into 2 inch sections. (I buy frozen yucca, takes the hassel out of peeling it.) Also, make sure the water is well salted. Boil it for about 20-25 minutes, until a fork can pierce it through. (Think of potatoes used in potato salad -you want the same "texture".)
While your yucca is getting cooked, now is the perfect time to slice up your onions and work on the magic mojo sauce!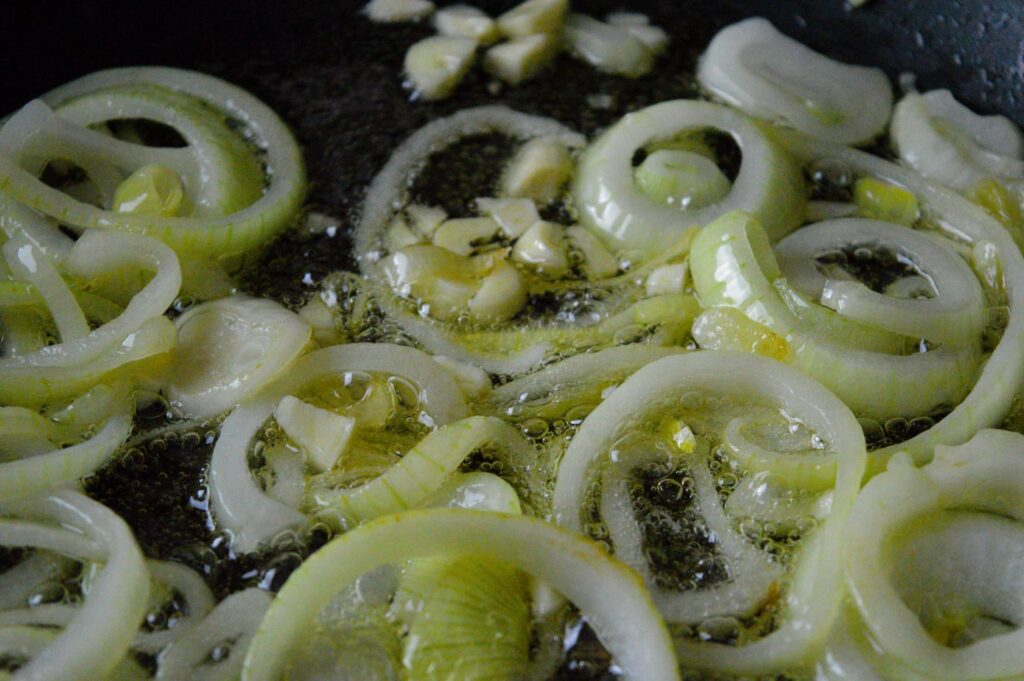 This garlic and onion sauce is magical. Unlike most mojo recipes, the garlic is not the star here. The onions are. The more the merrier. Want to know a secret ingredient I use to elevate my mojo for yucca? White vinegar. Not apple cider vinegar -it has to be white vinegar, and if I'm feeling extra naughty I add a few splashes of lemon juice. Que rico! Let this sauce cool on the side. Remember, the yucca will soak the sauce up, so make more.
Once the yucca has cooled a bit, I like to cut them into bite-size pieces, and then pour fresh squeezed lemon juice all over them. Ay, que rico! (I think I need to add them to my meal plan soon, it goes so well with my pernil recipe.)
Your tender yucca is ready to dance with the mojo! This tender yucca in an onion sauce recipe is ready to be served on your Thanksgiving menu for a Latin twist this year. My Thanksgiving memories always included pumpkin flan, Cuban style pernil, Spanish rice, and this yucca recipe. Oh, you can't forget the coquito (recipe coming soon).  If you want to see more recipes, be sure to subscribe! The recipe for this dish is on the bottom. I really hope you enjoy this recipe, as always -buen provecho!
Other Recipes I Know You Will Love-
Feel Free To Pin This Image-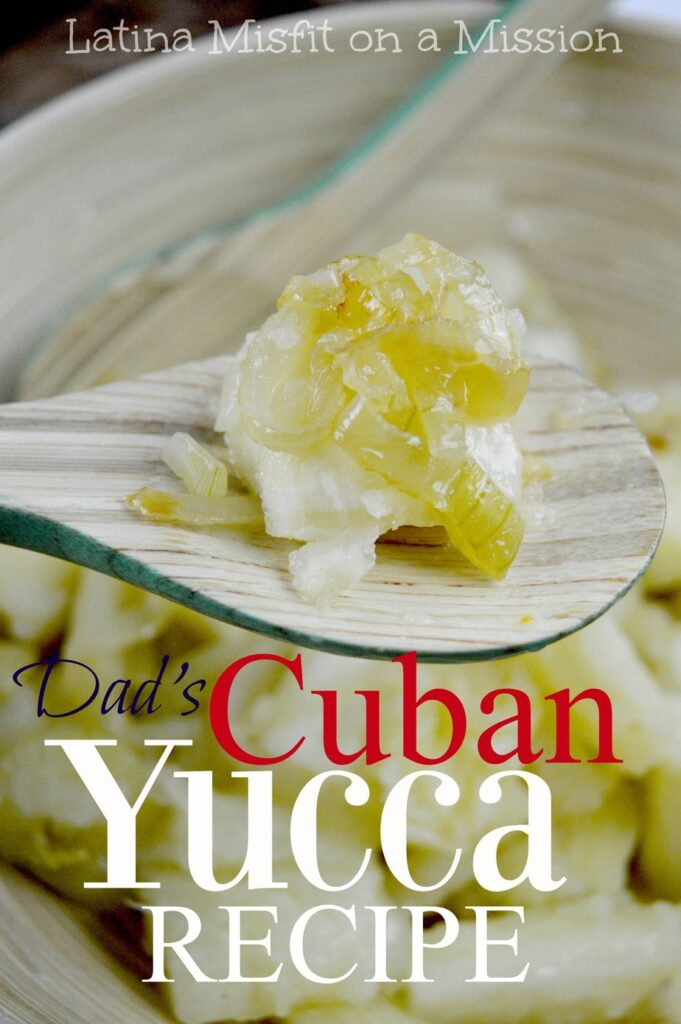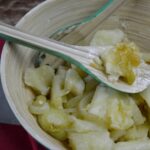 Cuban Yuca With Mojo Sauce
Enjoy tender Cuban yuca with an authentic mojo sauce. Perfectly accompanied by pernil!
Ingredients
5

Cups

of Water

1

teaspoon

of salt

1 1/2

pounds

of yucca

peeled and chopped into large chunks

1

teaspoons

of vinegar

divided

1

large lemon

Sauce:

1

large onion

julienned

3

garlic cloves

crushed

1/2

cup

of olive oil

1/4

teaspoon

of vinegar

optional
Instructions
In a large pot of water over medium-high heat, add salt and yucca. Bring to a gentle boil for 30 minutes. After 30 minutes, add 1 teaspoon of vinegar. Cook an additional 10-15 minutes, or until a fork goes through.

While yucca is cooking -in a frying pan, over medium-high heat, heat oil until it is hot. Gently add in onions, cook for 2-3 minutes, lowering heat if necessary. Add in garlic, stir around for another minute. Remove pan from heat. Gently add in vinegar, stir. Set sauce aside.

Drain yucca, cut into 2-inch bite-size pieces, and devein them. Cut lemon in half and squeeze lemon juice over the yucca. Gently toss around. Add in sauce, toss around. Serve.