Warm, sweet, soft, and perfect, this sweet fried plantains known as platano maduros is a family favorite appetizer in the Latin community.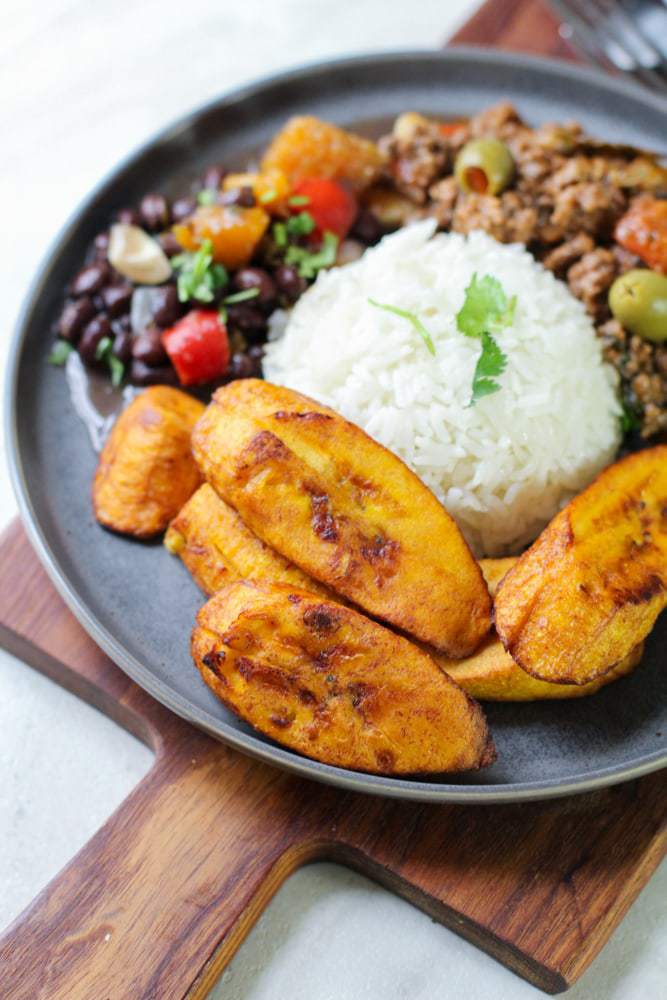 I recently shared my in depth recipe on how to make tostones (twice fried green plantains). So today's post will be short and sweet.
How To Make Platano Maduros (Sweet Fried Plantains)
First, in order to make the perfect platano maduros, you need to choose the right plantain. You want to find a large plantain that is yellow with black spots. This ensures that it is ripe. The riper a plantain, the sweeter it is.
Peeling plantains is a almost like peeling a banana, but the skin of a plantain is tougher. Trim the ends and slice a vertical cut along one side and peel. Peeling a ripe plantain is smoother and easier than peeling a green plantain.
Once your sweet plantains are peeled, you're going to cut them at an angle with the thickness of the plantain being 1 inch in the center. One plantain should yield anywhere between 6-8 chunks, depending on how large your plantain is.
Then, in batches, you're going to fry the plantains in oil that has been warmed over medium high. You'll fry them for 2 minutes per side or until a deep golden color forms. Then remove, drain excess oil by placing them on paper towels and serve.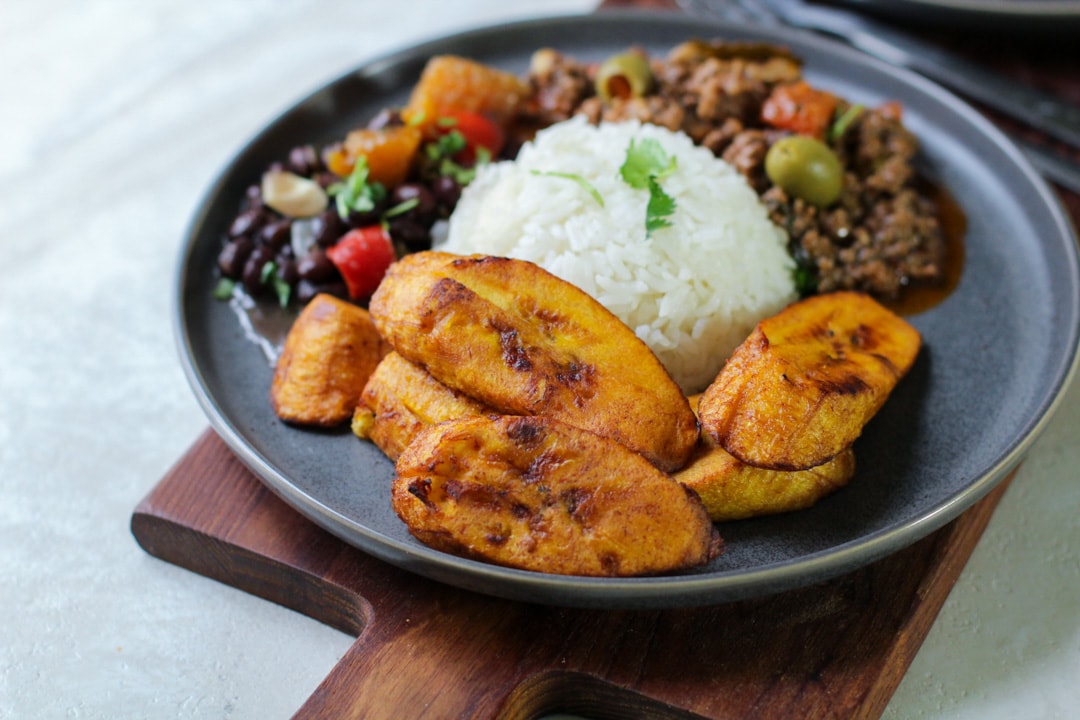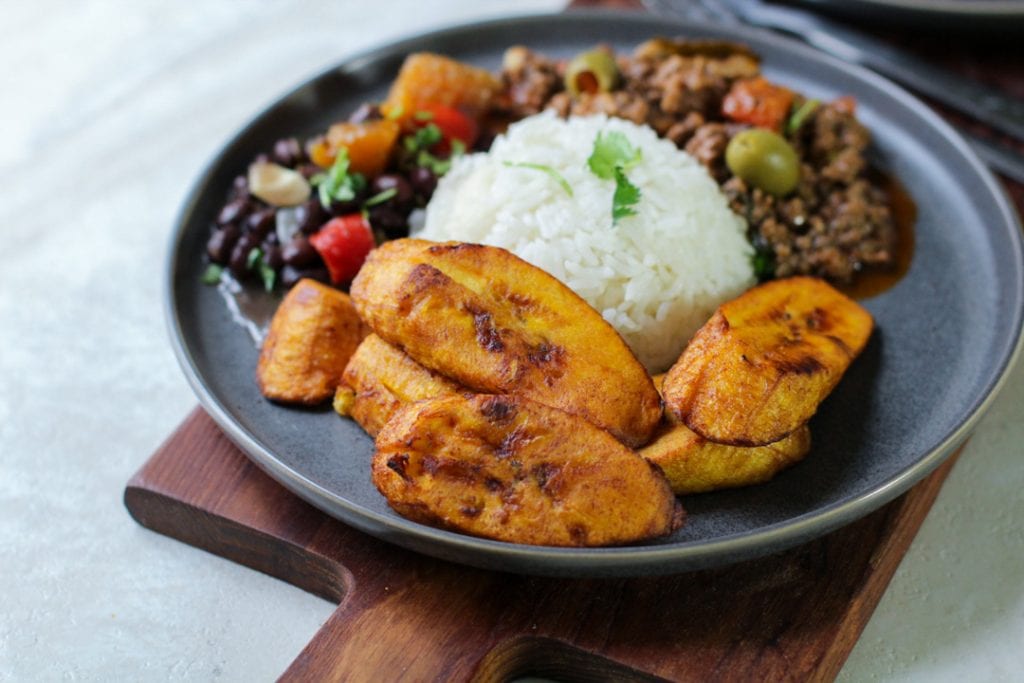 Making platano maduros was one of the first dishes I learned how to make at an early age. I watched my titi Esther cut them into angles and was hooked from there. Platano maduros are a favorite breakfast side of mine with dippy eggs, I love to dip the fried plantains into the eggs. It is so yummy!
Platano maduros are also great on the side of any traditional Spanish rice dish or a rice and beans dish.
That's it mi gente, I hope you enjoy this recipe. Please leave a comment below letting me know what your favorite appetizer is!
📖 Recipe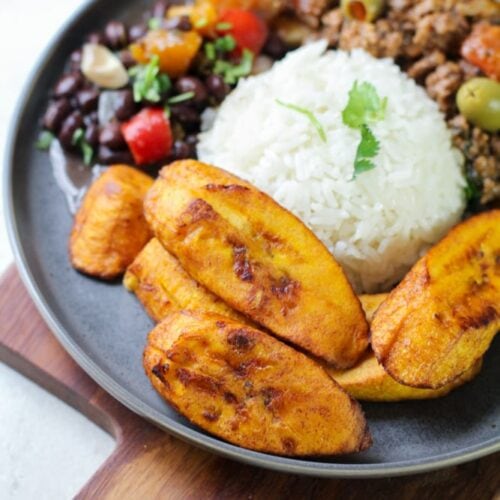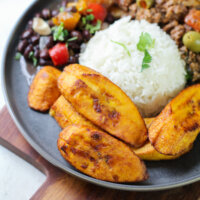 Platano Maduros (Sweet Fried Plantains)
Sweet and simple this platano maduros recipe is the perfect appetizer or side to any meal!
Print
Pin
Rate
Ingredients
2

ripe plantains

oil for frying
Instructions
Peel plantains, cut the ends, and slice a vertical cut along the side.

At an angle cut a plantain into 6-8 slices.

Over medium high heat, warm oil and batch fry plantains for 2 minutes per side, or until a deep golden color.

Drain plantains on paper towels and serve immediately.