I remember living in a building about 5 years ago and my downstairs elderly neighbor was one of those kind of abuela's you'd find outside her door early in the morning with a cup of cafe con leche who smiles at everyone around you. One day I asked her how to make arroz con bacaloa and she walked me through the process. Sweet sweet lady. It wasn't until a few months later that it dawned on me. Arroz con tilapia y arroz con bacaloa (rice with tilapia and rice with cod fish) are two complete different recipes! Well, in my case, it's a swap of the fish. I then proceeded to go to the store to learn that tilapia is cheaper, like pretty much way cheaper! So making rice with tilapia is on this budget minded mom's meal plan from time to time!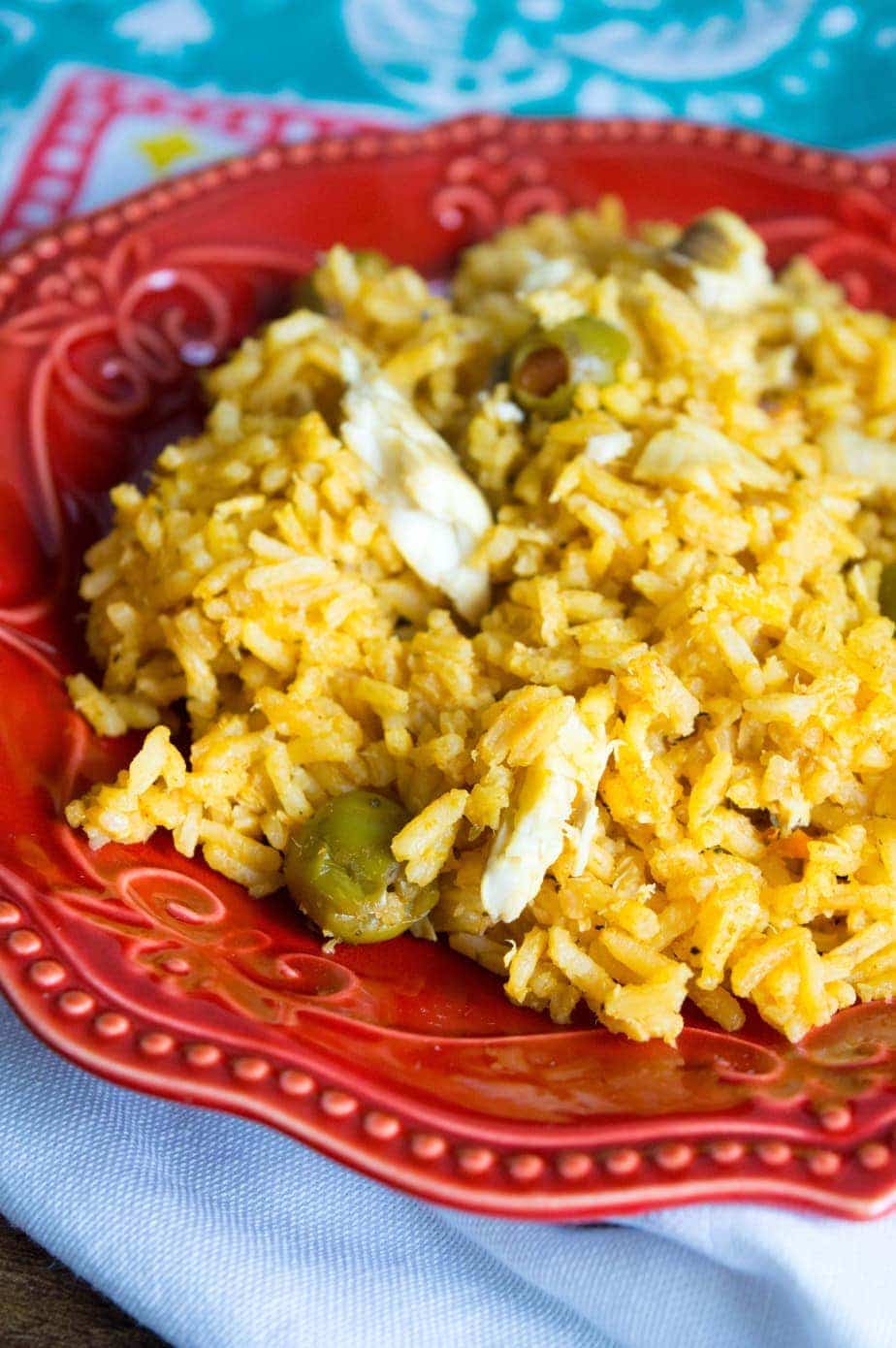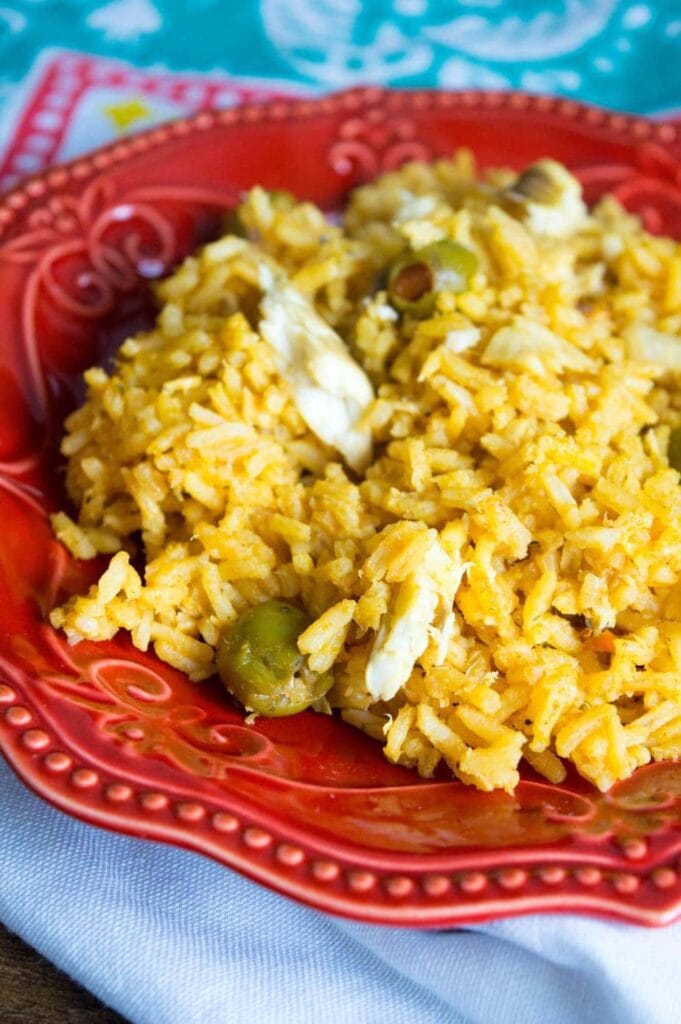 Before you even start working on your rice, she taught me (for the fish cod, and I still apply the principles to tilapia), that you should boil your fish first to release most of the salt it has. She taught me to do it in batches, but for tilapia, we're only going to do it once. I add about 4-5 fillets of tilapia to about 8 cups of cold water, add ½ teaspoon of sugar which is completely optional and bring to a boil. I cook it for only like 5-8 minutes. Not too long. Drain the fish and shred it. Set it to the side.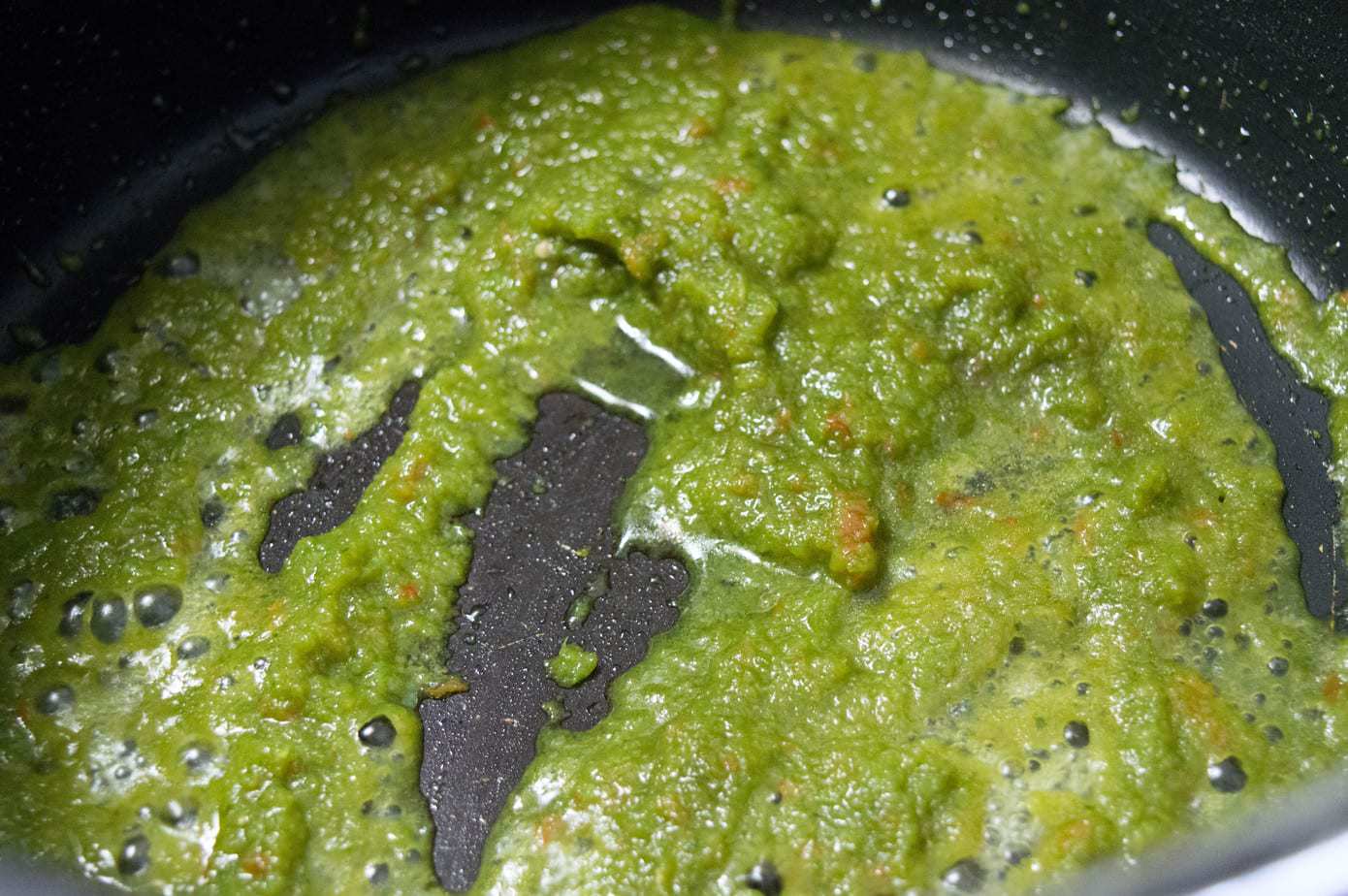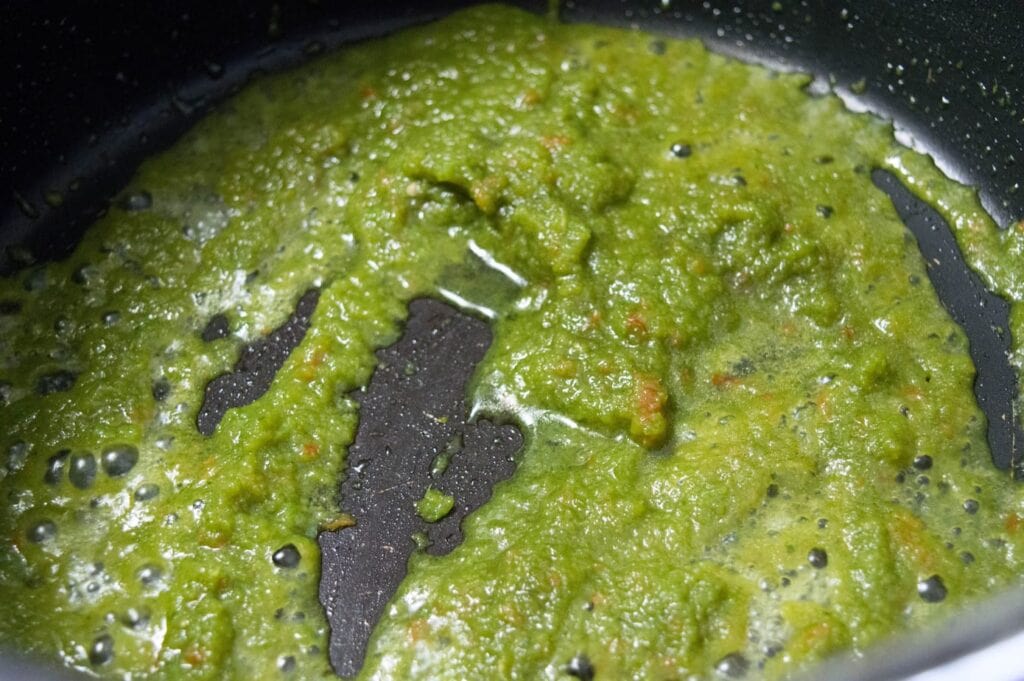 Next, we work on that base. The essence of bold flavors in Hispanic cooking usually starts with some sofrito. To me, if your kitchen doesn't smell like sofrito and sound like Marc Anthony when you're making arroz con cualquier, and something is wrong. Of course, you can play Jennifer Lopez, better yet Marc Anthony + Jennifer Lopez makes me happy (Am I the only one?).
Back to the recipe! Cook that sofrito over medium high heat with oil for about 2-3 minutes, get it aromatic.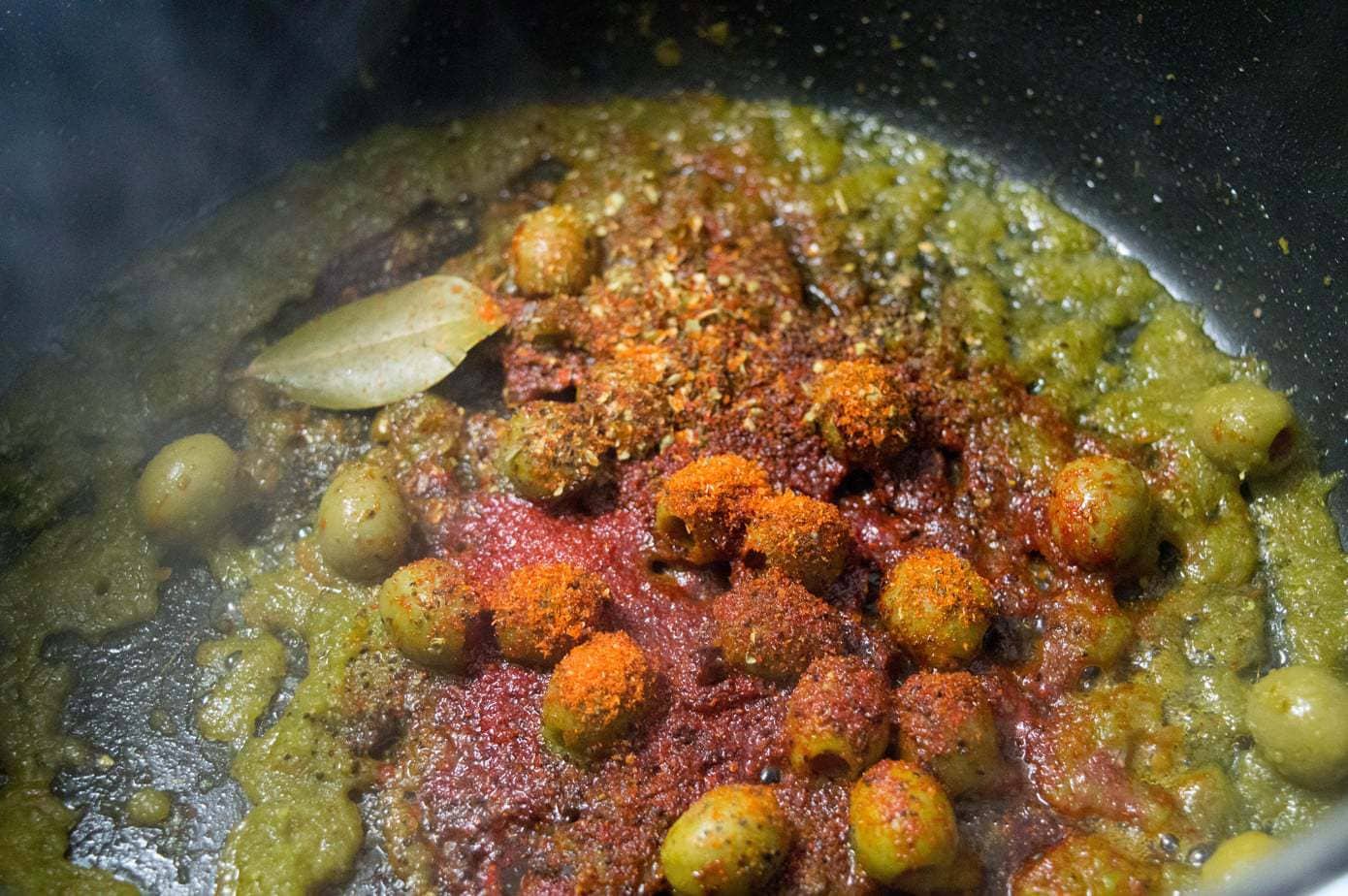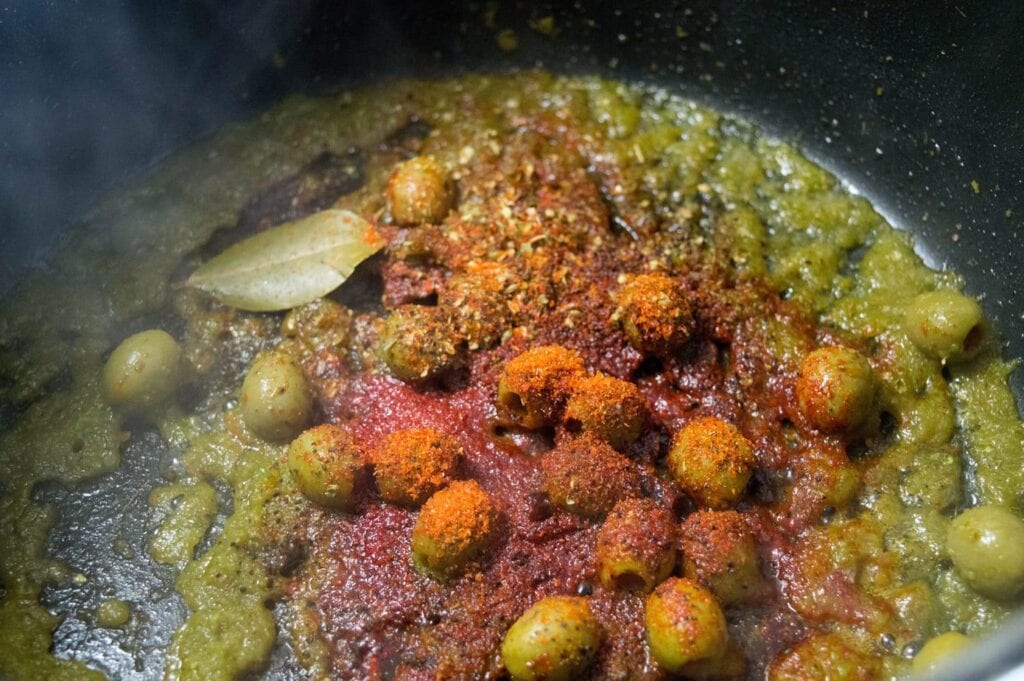 See how the sofrito is now a little thicker? We want it just like that before adding in seasonings, bay leaf, and green olives. Oh I can smell it now! (I personally wait until I add the fish at the end before adding any salt and pepper.) Let that cook another minute together.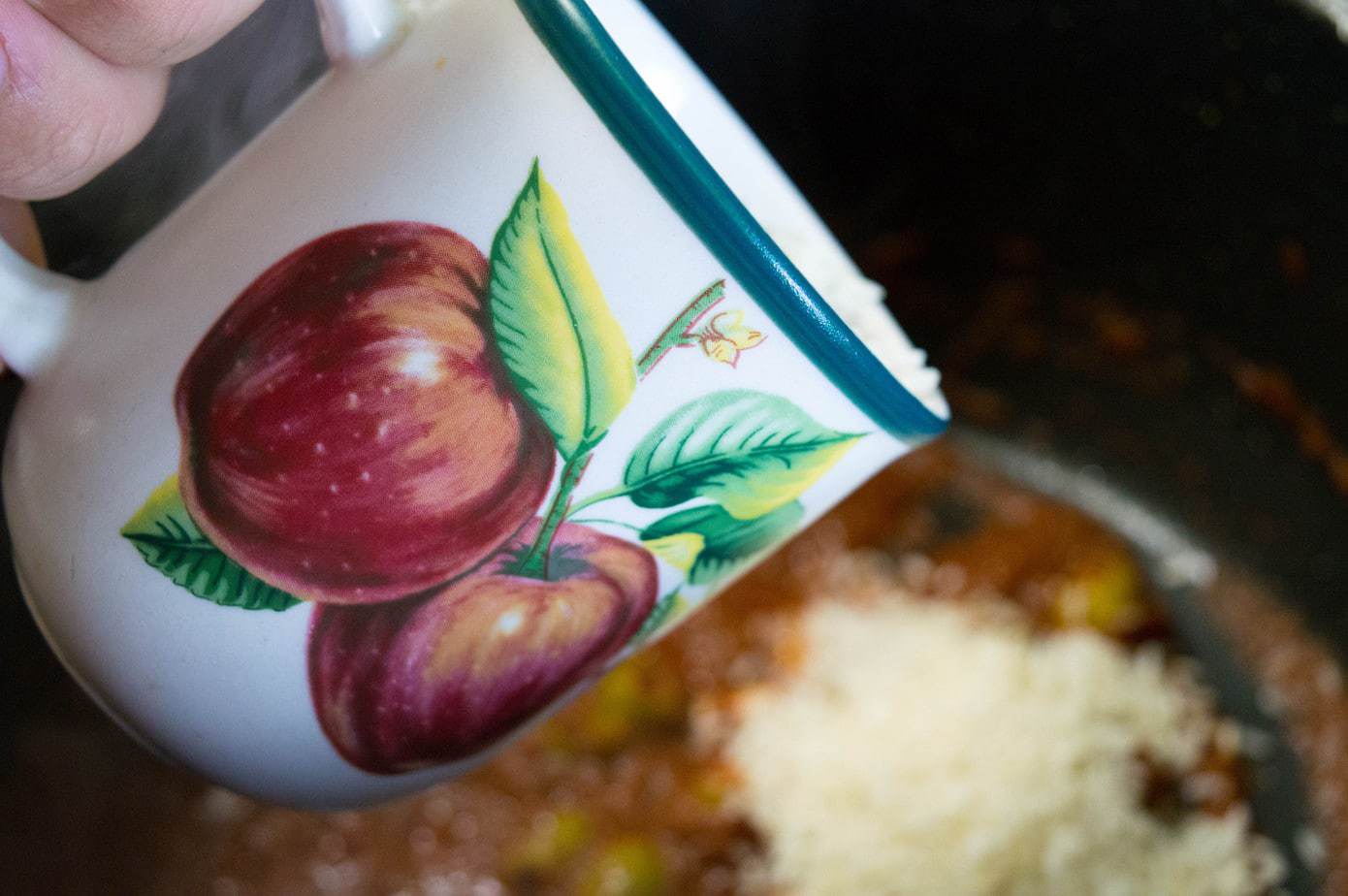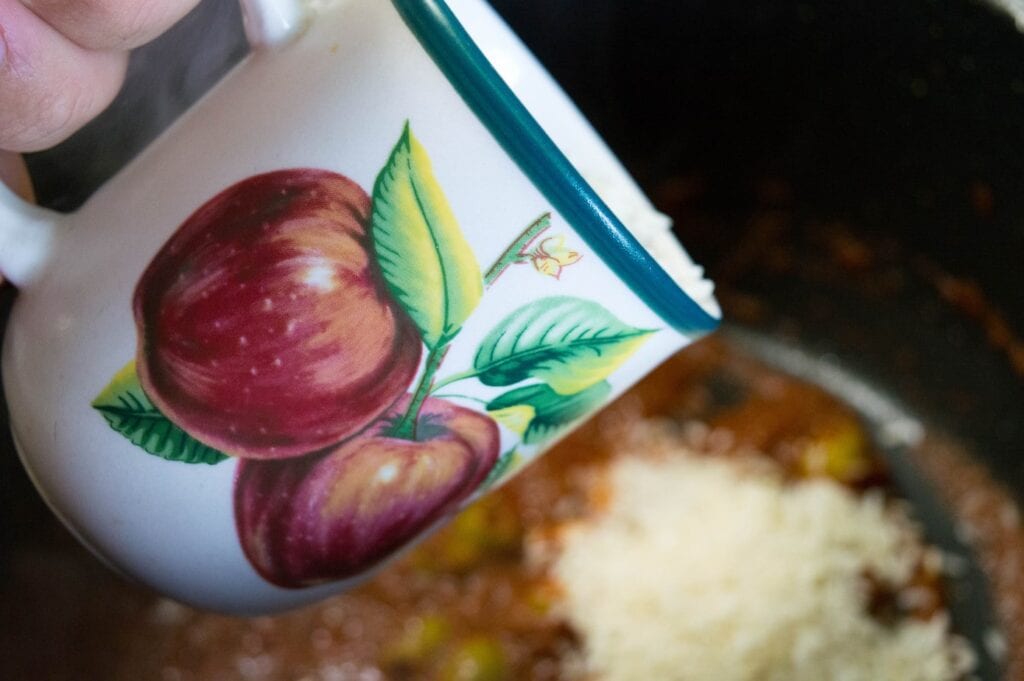 If you have an apple cup your mother gifted (Or you straight up took from the cabinet when you first left home -I'm not judging, but even if it's 12+ years later, you should return it, I'm sure my your mom still has the four other mugs.) I love to measure my rice and water in these mugs because of nostalgia. One of those things where, yes, I can use a measuring cup, but no, I'm not looking to be correct, I'm looking to connect when I cook any rice dishes. A true essence of cooking with love! 2 cups of rice for about 4-5 people.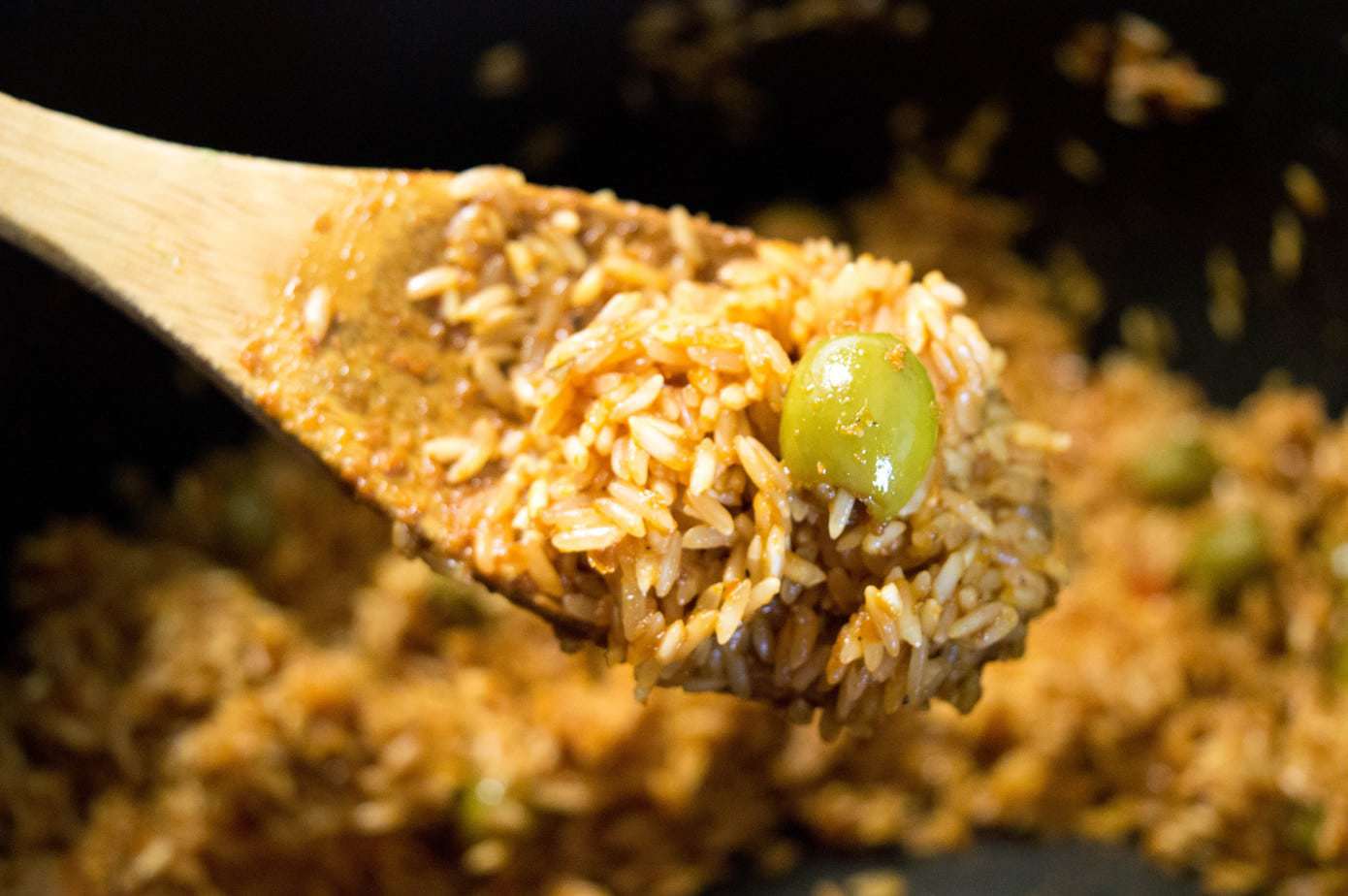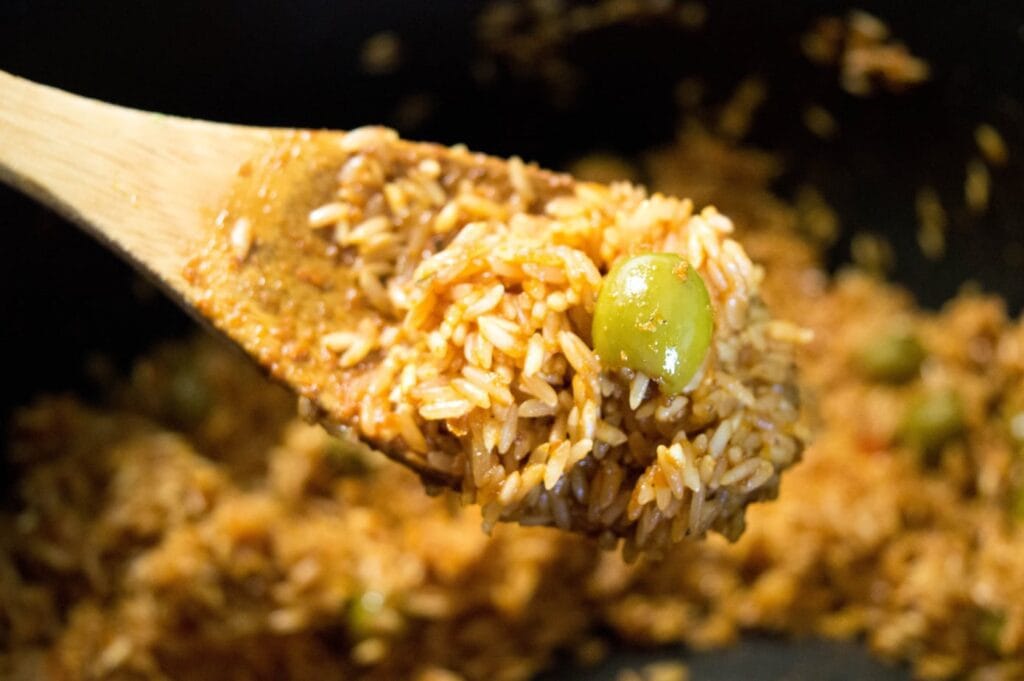 I like to stir it all together and cook another minute or two to let the arroz absorb all of that flavor.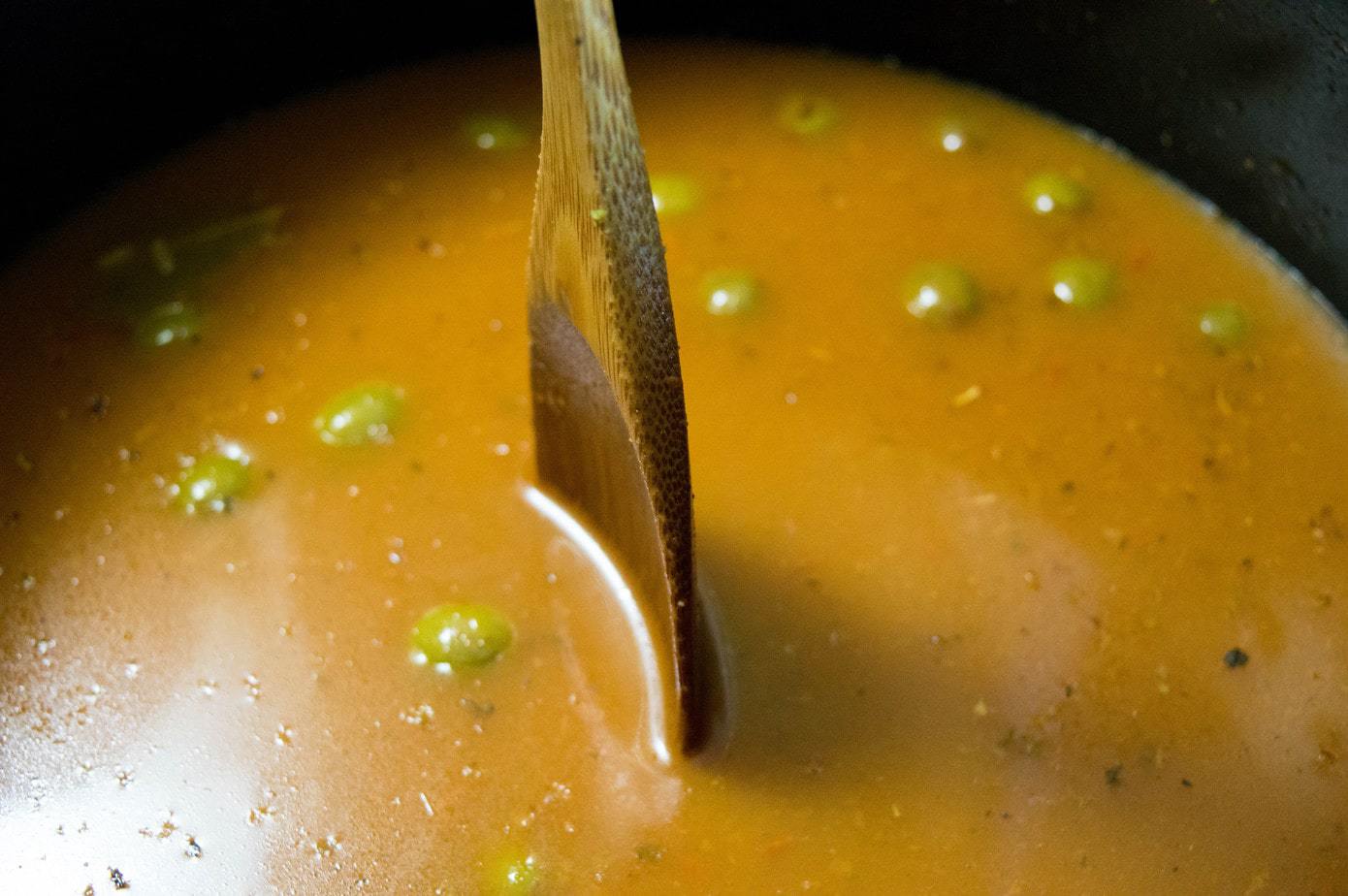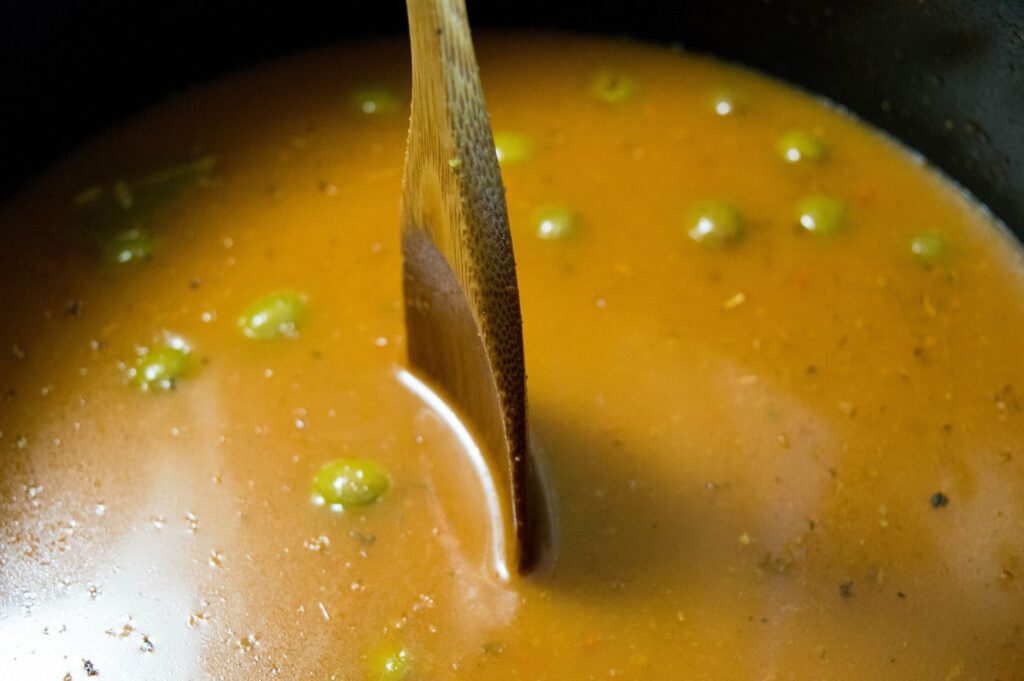 Next we add in the water, about 2 cups and a ¼ and higher heat to high to bring to a boil. Guess what mi gente?! We passed the spoon test.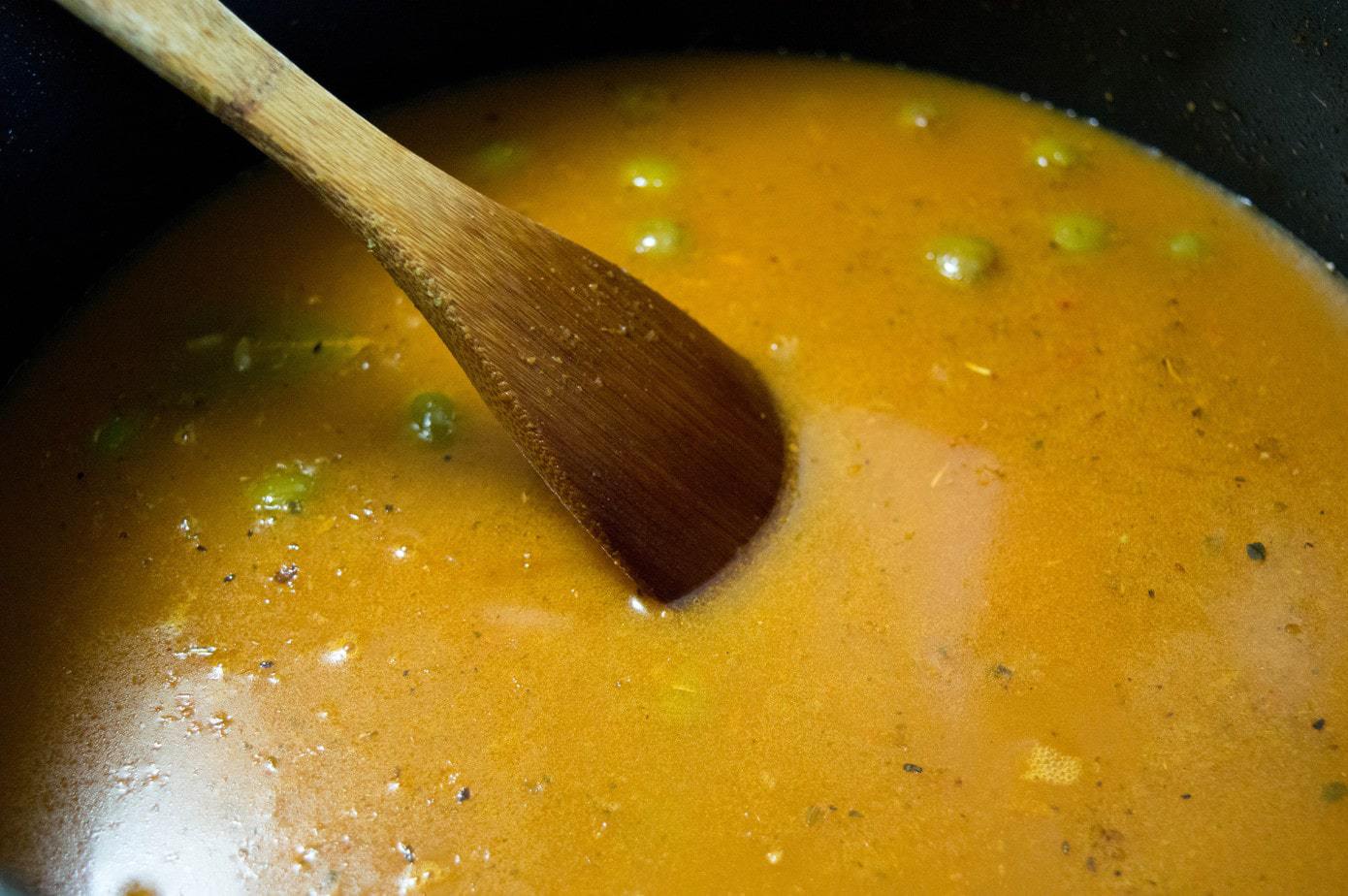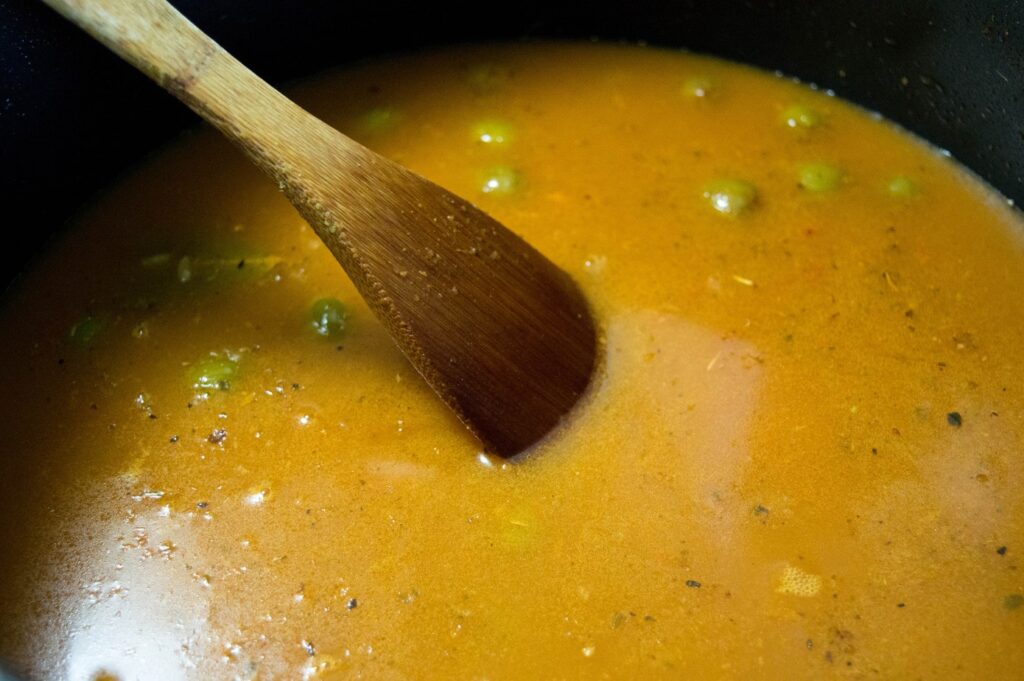 Or maybe we didn't. I'll never tell!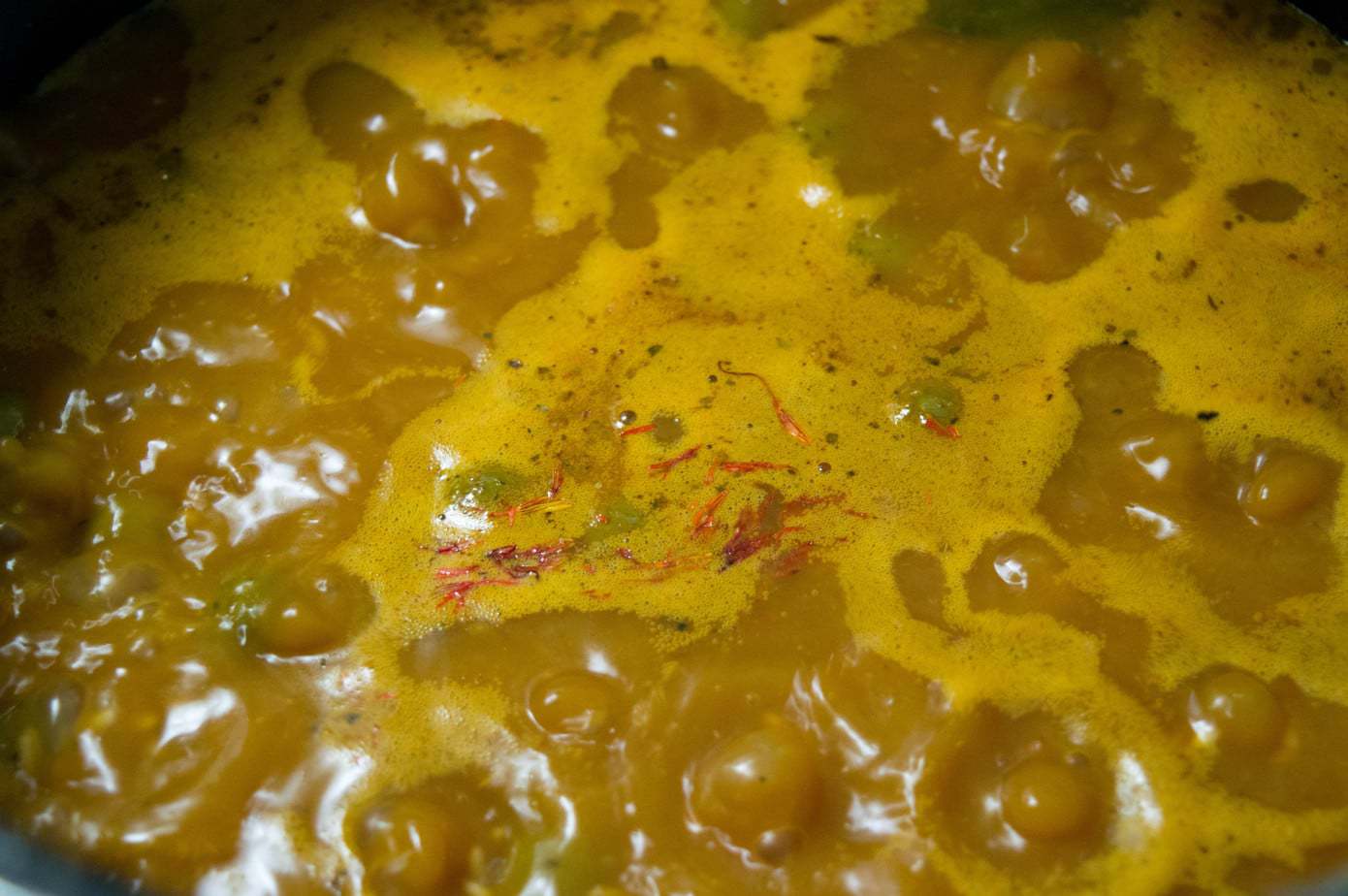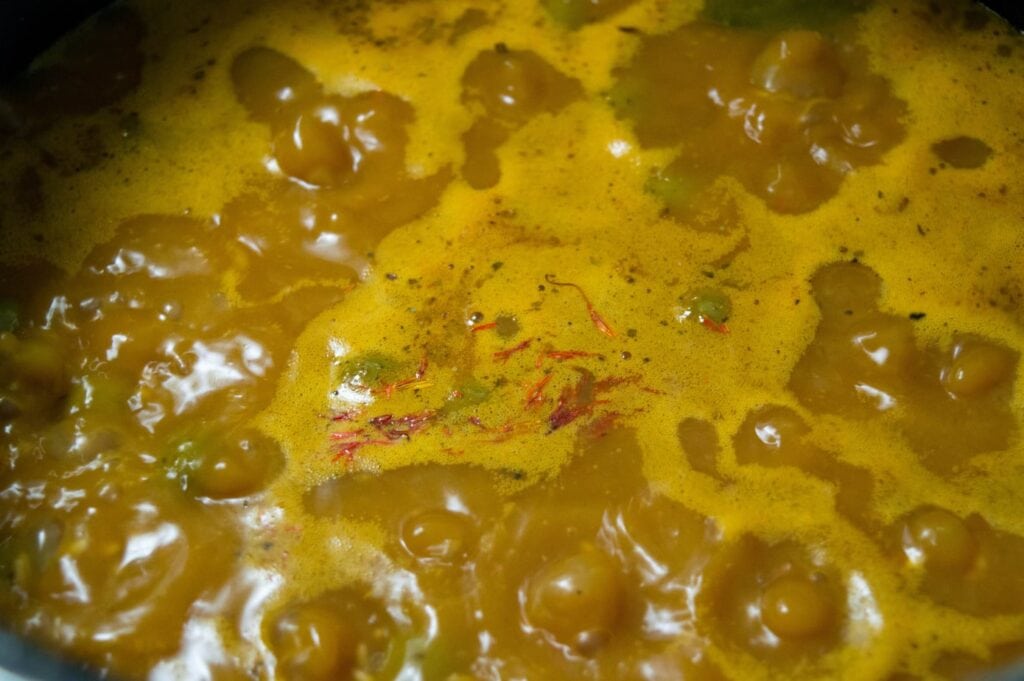 Once the water begins to boil, I love to add a pinch of saffron for amazing flavor (completely optional).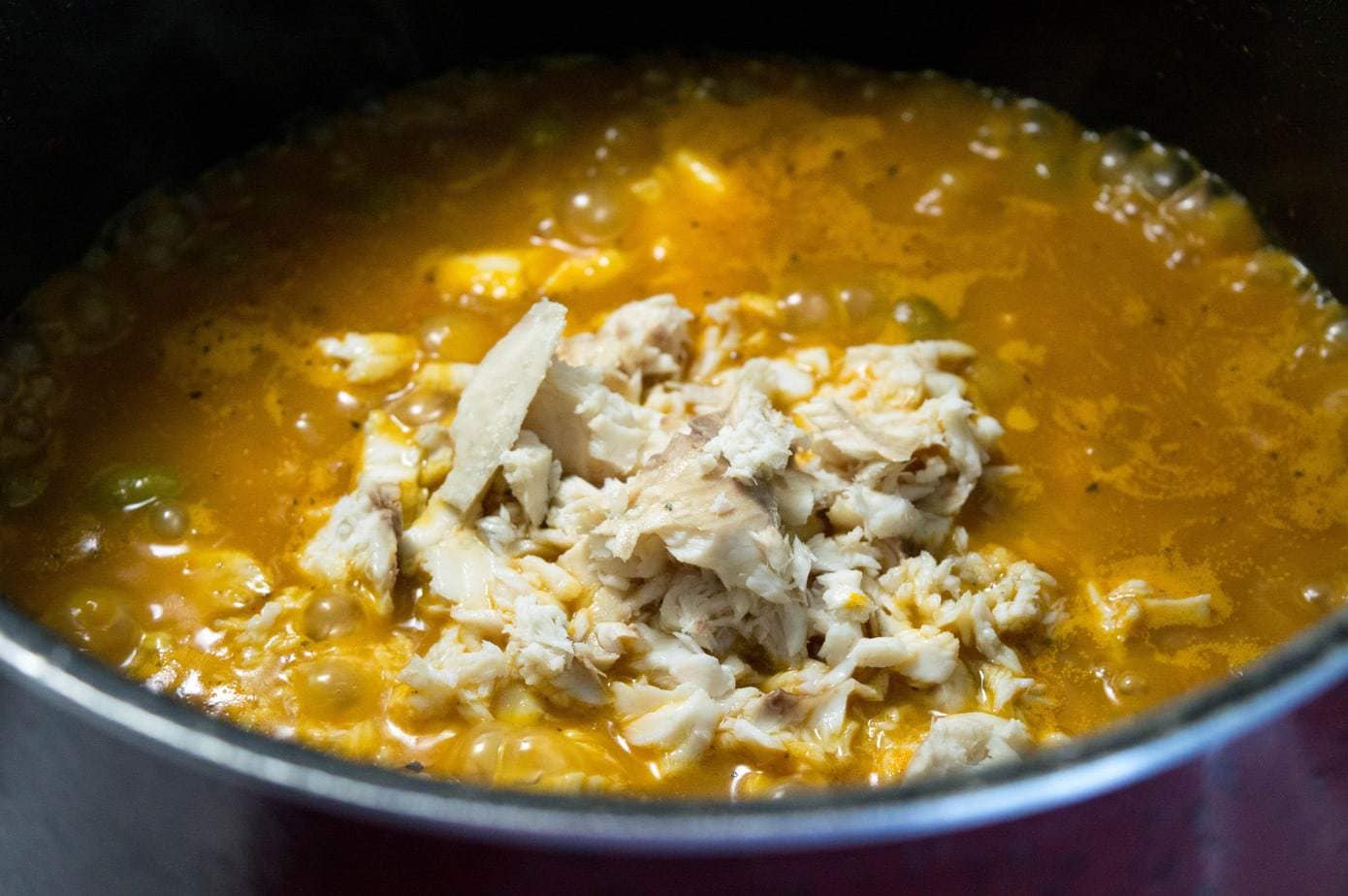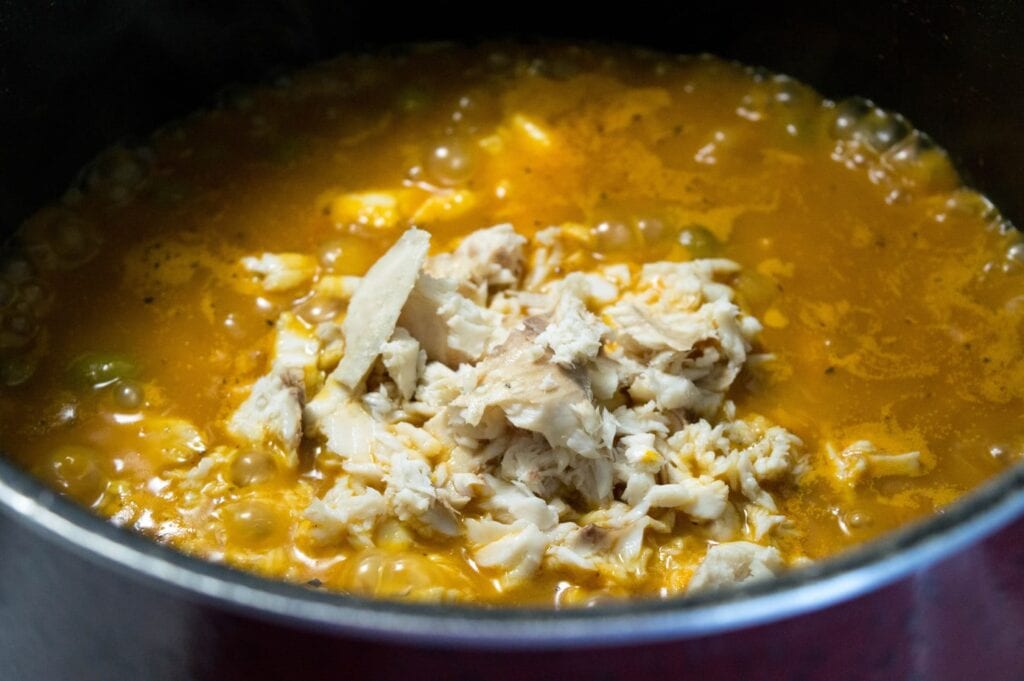 Finally, add in the shredded tilapia when you see that the water is beginning to absorb. Fold it in, lower the heat to medium low or low (you know your stove, you want it low enough to have a gentle simmer). This is when I give it a quick taste before adding salt and pepper. Cover the pot with a tight fitting lid. And step away! Do not open the lid for the next 20-22 minutes. And even then, it's to turn off the heat and allow the rice to rest for 5 minutes, before fluffing.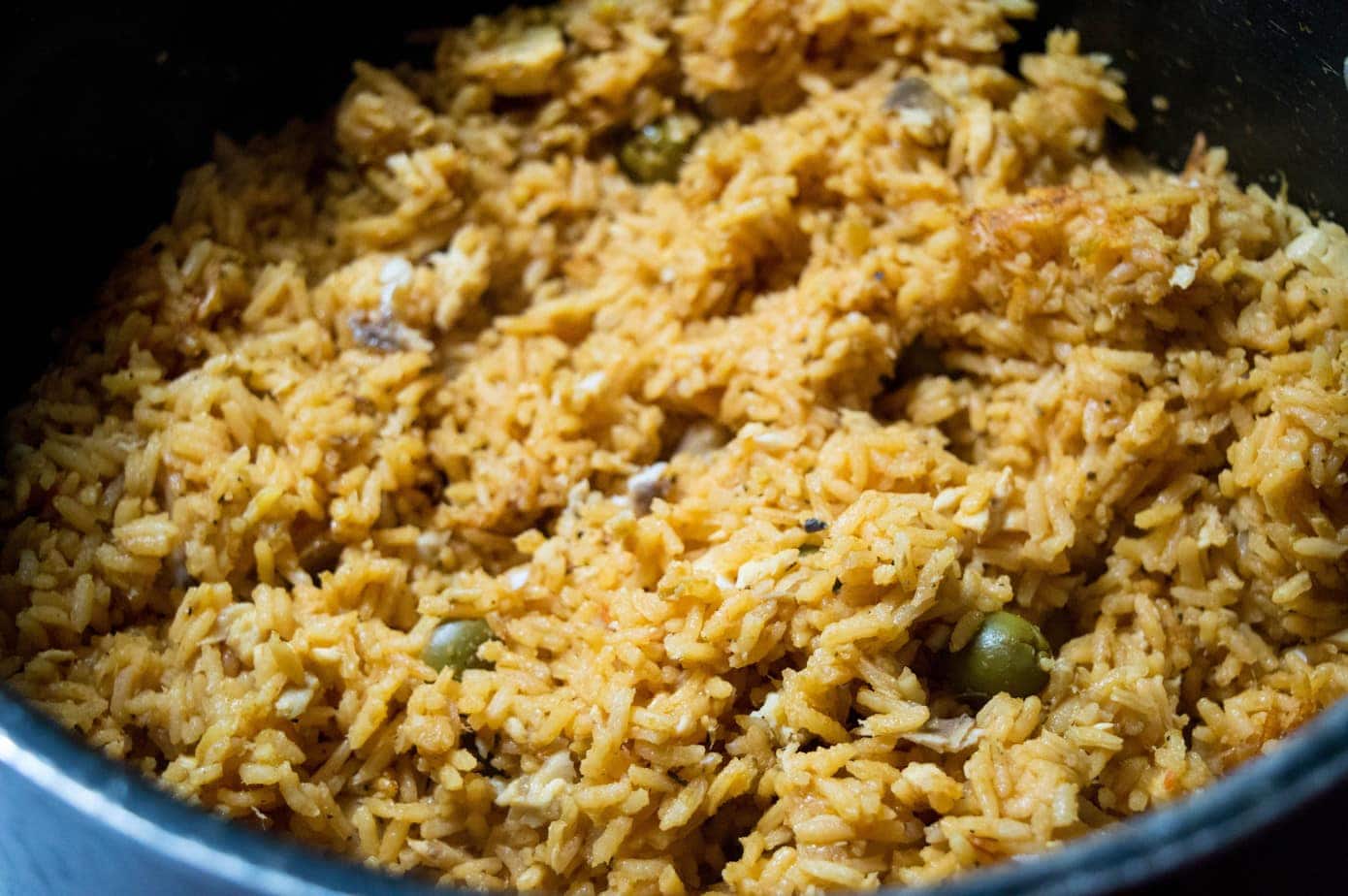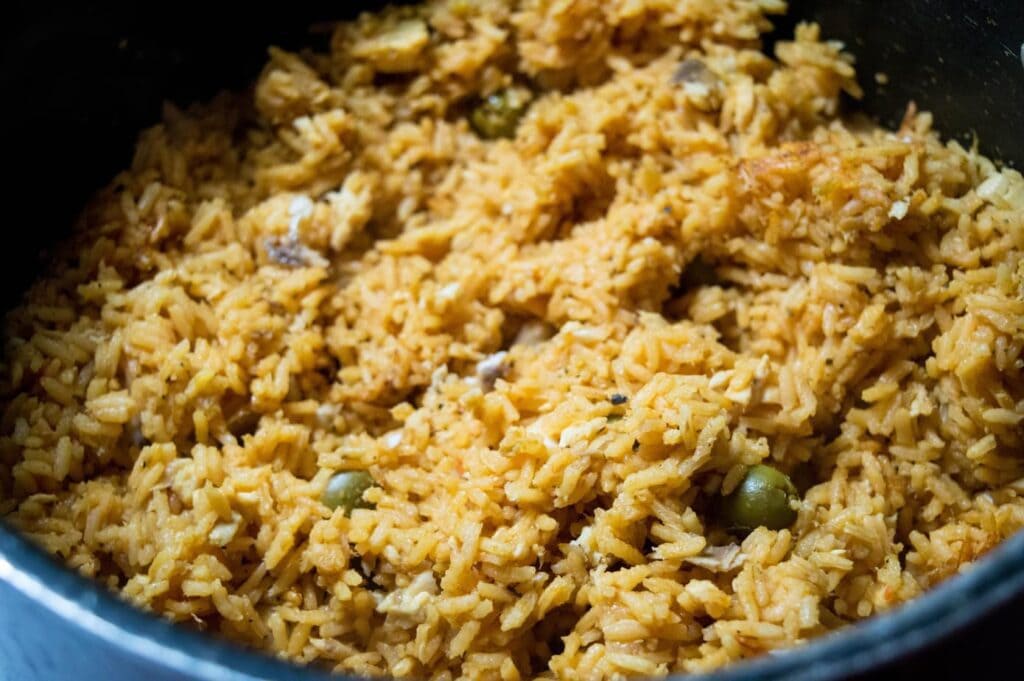 That's it mi gente. Arroz con tilapia is made. I promise, if you request arroz con bacaloa I'll work on it soon. 🙂 Or paella! (My parents love love LOVE it, so I'll just record them haha.) Don't forget to subscribe, and catch me on Facebook too where I share tons of yummy recipes from talented food bloggers. Until next time, buen provecho!
📖 Recipe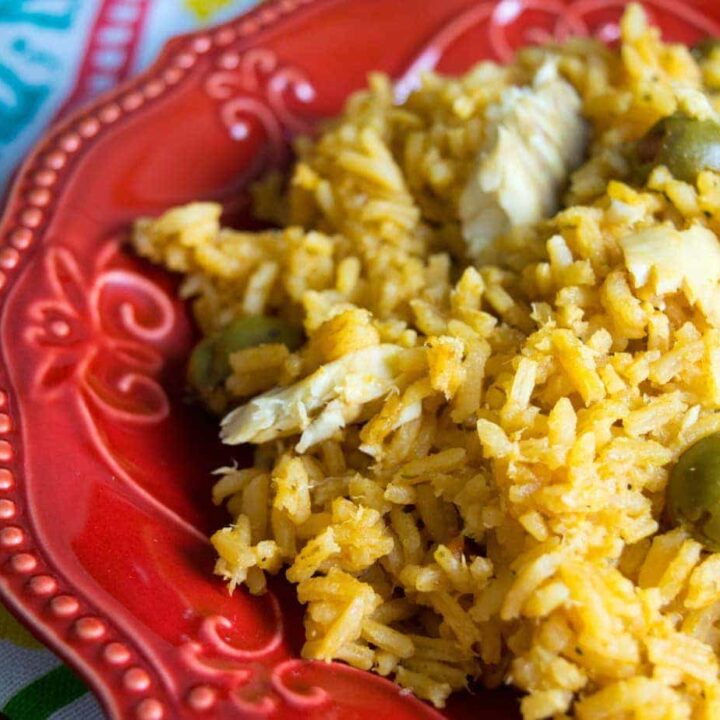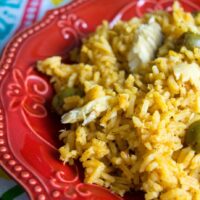 How To Make Rice With Tilapia Recipe | Arroz Con Tilapia Receta
Flavorful tilapia recipe is a great source of protein!
Print
Pin
Rate
Ingredients
3

tablespoons

olive oil

2-3

tablespoons

of sofrito

¼

cup

of green olives

pitted

1

packet of Sazon

1

bay leaf

1

teaspoon

of oregano

1

teaspoon

of garlic powder

2

cups

of long grain rice

2 ¼

of fish stock or water

pinch

of saffron

4-5

fillets of tilapia

cooked (instructions on top of recipe in post)

salt and pepper to taste
Instructions
In a large pot heat olive oil over medium high heat. Add in sofrito and cook for two to three minutes. Next add in seasonings and green olives, mix and cook an additional minute.

Add in rice and cook while stirring for a minute before adding in water or fish stock.

Bring to high temperature until rice reaches a boil. Add in a pinch of saffron, and as soon as the water starts to evaporate a little, fold in tilapia, cover and lower temperature to low. Cook for 22-25 minutes.

Turn off heat allow rice to rest, covered for five minutes before fluffing with a fork.
Nutrition
Serving:
0
g
|
Carbohydrates:
0
g
|
Protein:
0
g
|
Fat:
0
g
|
Saturated Fat:
0
g
|
Polyunsaturated Fat:
0
g
|
Monounsaturated Fat:
0
g
|
Trans Fat:
0
g
|
Cholesterol:
0
mg
|
Sodium:
0
mg
|
Potassium:
0
mg
|
Fiber:
0
g
|
Sugar:
0
g
|
Vitamin A:
0
IU
|
Vitamin C:
0
mg
|
Calcium:
0
mg
|
Iron:
0
mg