Do you ever wonder what gives classic Hispanic food it's bold flavors? If you've had rice and beans at a Latin restaurant, chances are that they used sofrito in their recipe. Truth is, sofrito is the base of most of our cooking. If you want an authentic Puerto Rican sofrito recipe, this one is for you!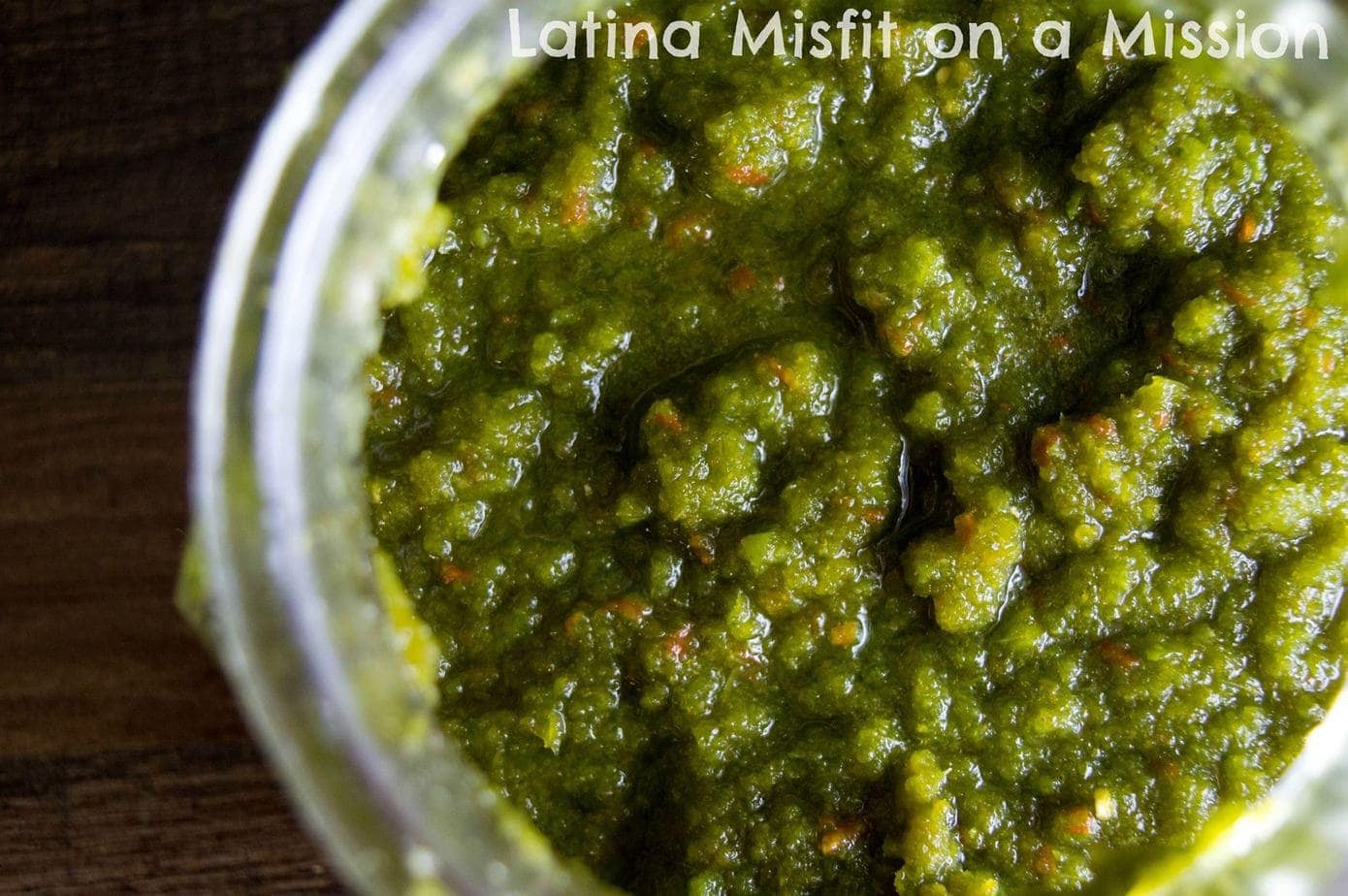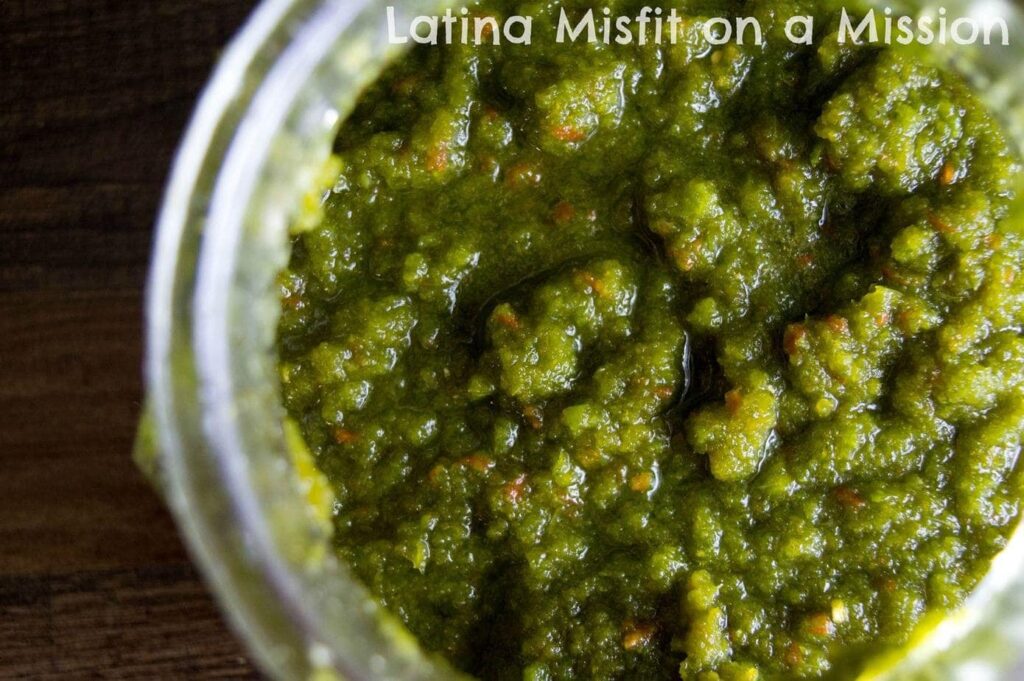 What is sofrito and how do you make it?
Do you have a Hispanic friend or abuelita who's house smells gloriously like onions, peppers, and garlic when it's time to cook? Oh yes, my friends, this is most likely the strong aroma of sofrito when it first hits the oil in the hot pan. Sofrito is a basic blend of peppers, onions, garlic, and cilantro blended together to create a puree. A puree of pure bliss in a bottle! It is used in stews, rice dishes, Latin pasta dishes, bean dishes and a lot more!
Sofrito to Latinos is like spaghetti sauce to Italians; each family has their own unique recipe open to modifications. I'm all about sharing recipes, so this recipe is credited to my childhood friend Keiry. Can I tell you a little about her? She's your fiesty, bombshell of a beauty girl next door Latina -all grown up. She's got class, sass, and umm gorgeous eyebrows!
Growing up with her next door and rollerskating after school with the occasional scraped knee was amazing. Never did I imagine she'd grow up to be a bomb diggity cook! I need her steak recipe, for sure. And maybe she can send me a pumpkin roll recipe she's perfected. I mean, send the finished product through the correo!
Alright, alright. Let's get back to the sofrito recipe.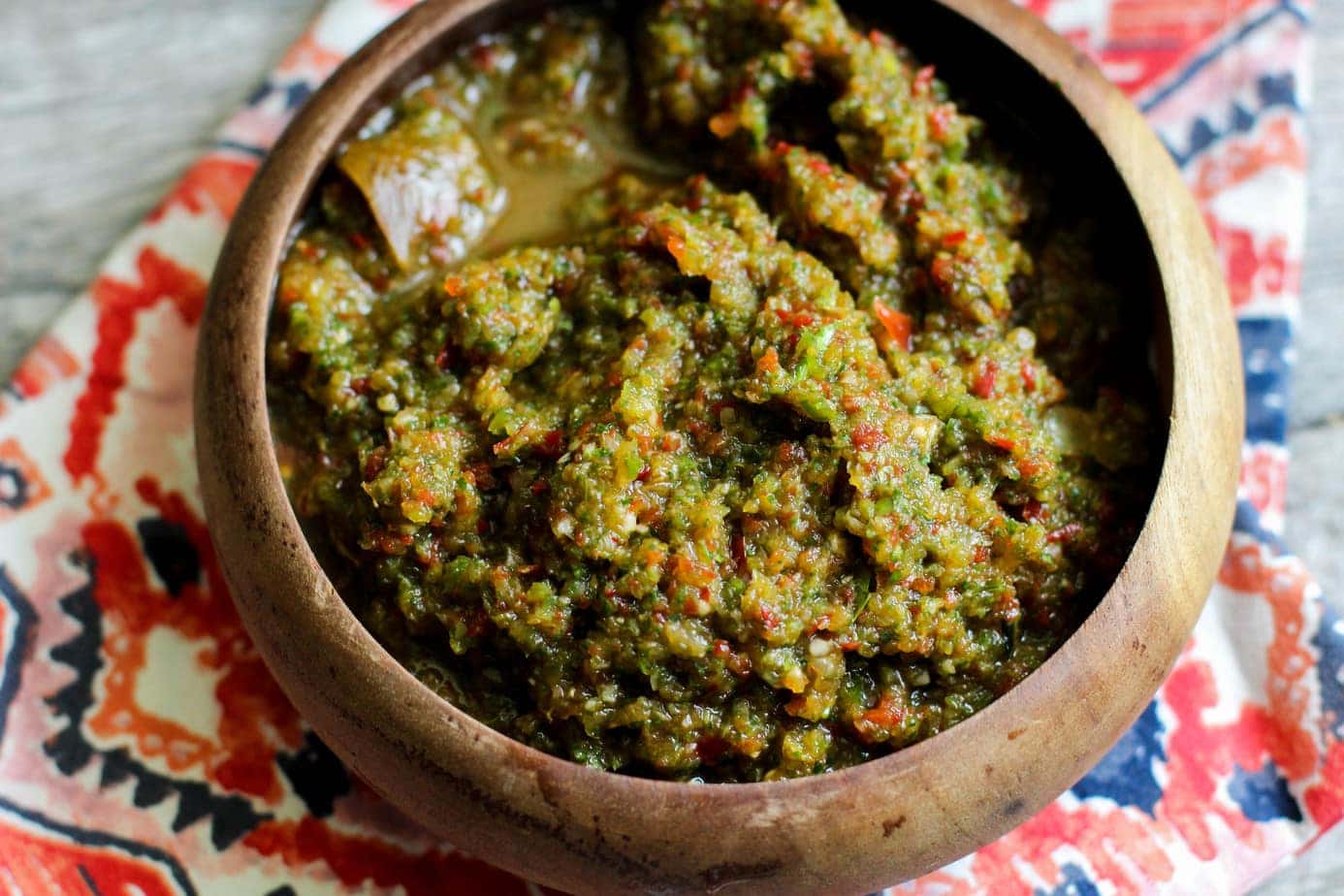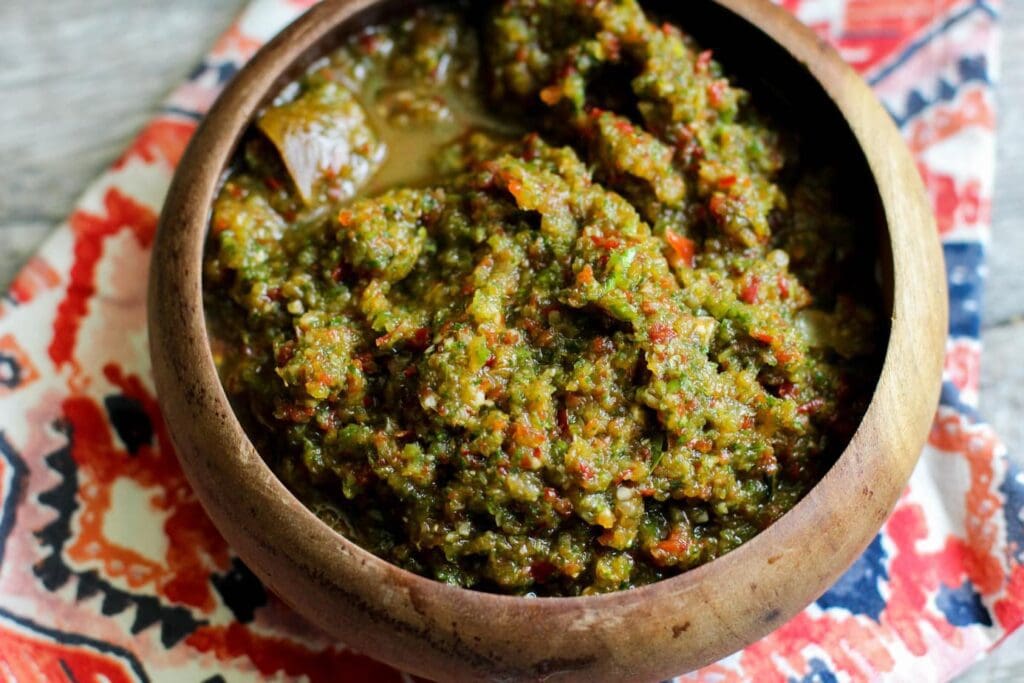 I made this batch of sofrito a few days before Thanksgiving. I must admit, I typically buy the Goya brand -when I run out of mi madre's special batch she sends me home with. So I did what I do. I sent every Latina in my friend's list on Facebook a private message asking for their sofrito recipes. Keiry's called out to me, and I trust her. Especially since this is the recipe I used for my Thanksgiving arroz, surrounded by my delicious yuca, pernil and arroz de dulce. Que rico fue!
I spent about $10 or $11 for all of the ingredients, which made about a good 10-12 cups; which will last me a month long. I'm actually saving money making the sofrito from scratch. The beauty of homemade fresh sofrito is that you know what is going into your food. And I'm all about intentions. Make your sofrito with love for your family and it's going to turn out amazing.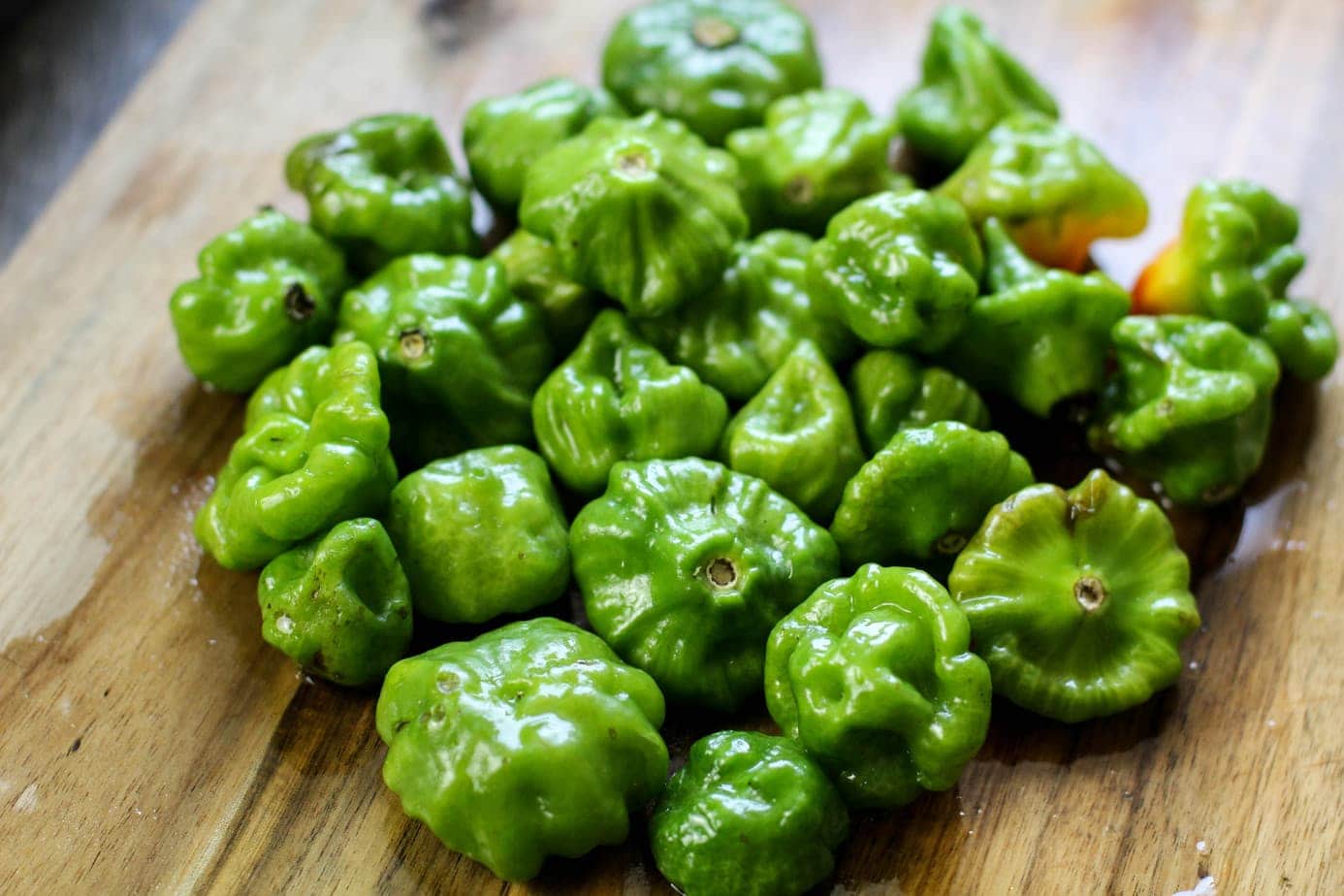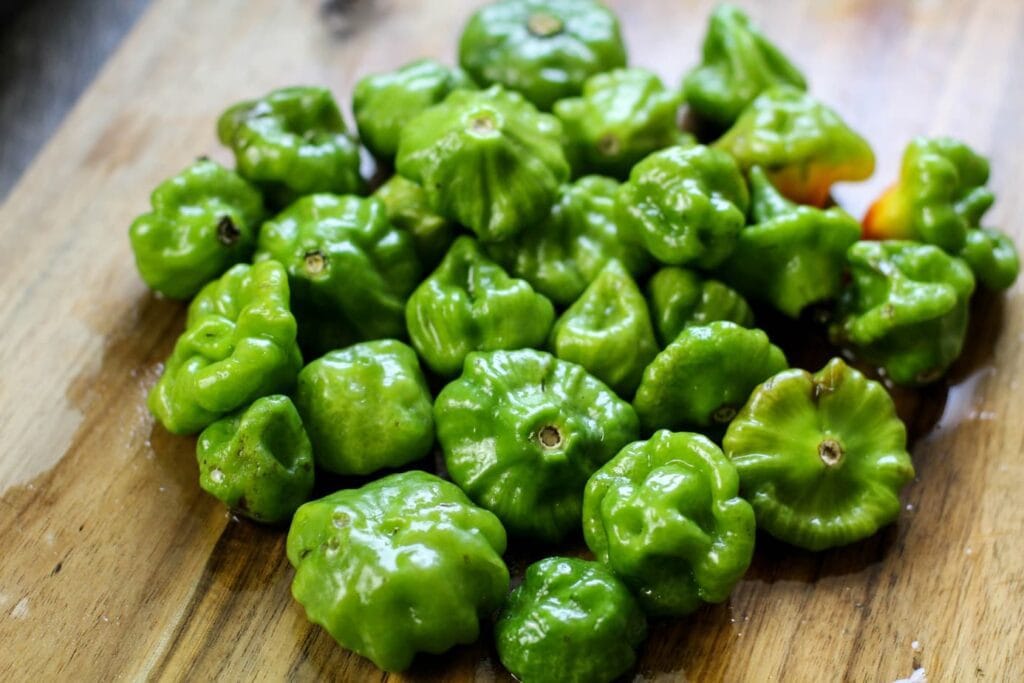 I must admit, finding aji dulce peppers can be tricky. Be sure to call ahead to your supermarkets. Don't forget Asian and Latin smaller markets. Even some corner stores that sell meat may sell them as well. For this sofrito recipe, aji dulce peppers are not optional. If you still don't have luck, reach out to your local Facebook yard sale groups, ask them if there's a hidden gem nearby. Make sure they truly are aji dulce, and NOT habernero peppers, they look alike. Sofrito freezes amazingly well in small batches. I would personally drive over an hour to get them if it means I have this batch of sofrito on hand (I found them two hours away, but I was out of town visiting my parents already). But if I'm going to do that, I will stock up -for sure!
Enough is enough. Here's the recipe mi gente. I assure you, it's good! Do you have a sofrito recipe you can't live without? Want to share the recipe? I'm sure we'd all love to try it! Once this batch finishes, I'll create a Cuban sofrito recipe to share with you all! I hope this recipe brings life to your recipes. Please subscribe and be sure to share this recipe. As always mi gente, buen provecho! Be sure to Like my new Facebook page-- Latina Mom Meals 
Are you wondering what recipes to use for sofrito? If so, here's The Ultimate Sofrito List!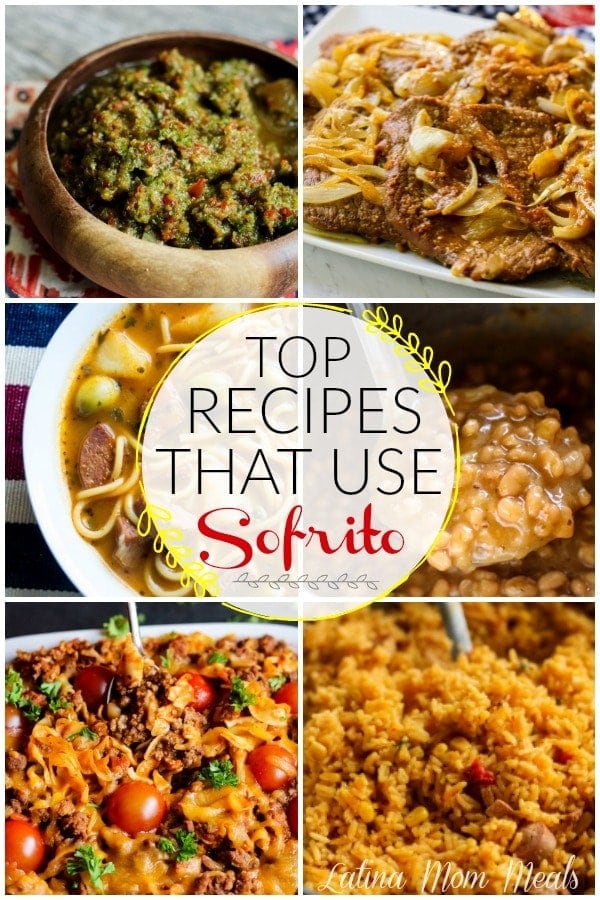 📖 Recipe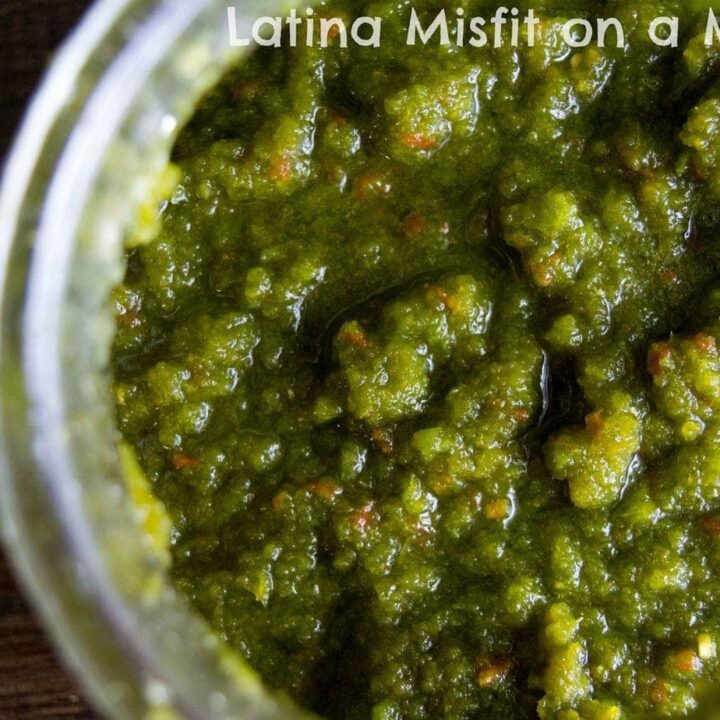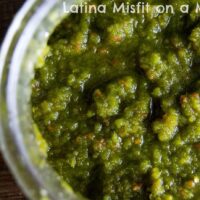 Authentic Puerto Rican Sofrito Recipe
Sofrito is a base used in traditional Hispanic cooking for stews, beans, and meat.
Print
Pin
Rate
Ingredients
5

green peppers

seeded and chopped

2

red peppers

seeded and chopped

4

cubanelle peppers

seeded and chopped

1

pack or about 12 aji dulce peppers

seeded and chopped

5

cups

Spanish onions

chopped

1

cup

of garlic

chopped

1

bunch of recao

chopped

1

bunch of cilantro

chopped
Instructions
Once everything has been rinsed and seeded, in small batches blend them in either a food processor or blender. (They may have to be done in batches. Onions are great on the bottom, they give off a lot of liquid once blended.)

Refrigerate in a sealed container. Freeze in small containers extras that will not be used within the next two weeks
Nutrition
Serving:
0
g
|
Carbohydrates:
0
g
|
Protein:
0
g
|
Fat:
0
g
|
Saturated Fat:
0
g
|
Polyunsaturated Fat:
0
g
|
Monounsaturated Fat:
0
g
|
Trans Fat:
0
g
|
Cholesterol:
0
mg
|
Sodium:
0
mg
|
Potassium:
0
mg
|
Fiber:
0
g
|
Sugar:
0
g
|
Vitamin A:
0
IU
|
Vitamin C:
0
mg
|
Calcium:
0
mg
|
Iron:
0
mg
Have Pinterest? Follow me on Pinterest! And be sure to pin this recipe so others can enjoy it too!