Hola mi gente! It's been awhile since I've touched my site. We went through two moves! Yes, two. I recently felt nostalgic and wanted to share a recipe that reminds me of birthday parties I'd attend as a kid. Now, I admit, I've heard this labeled as a few different things, I'd love to hear what you call it. Me? I'll call it a spamwich, a Puerto Rican Spam sandwich. This is a simple and cheap (I mean, really cheap) way to feed them until the pernil or burgers are ready.
How To Make Puerto Rican Spamwich (Spam Sandwiches) For Your Next Cumpleanos (Birthday Party)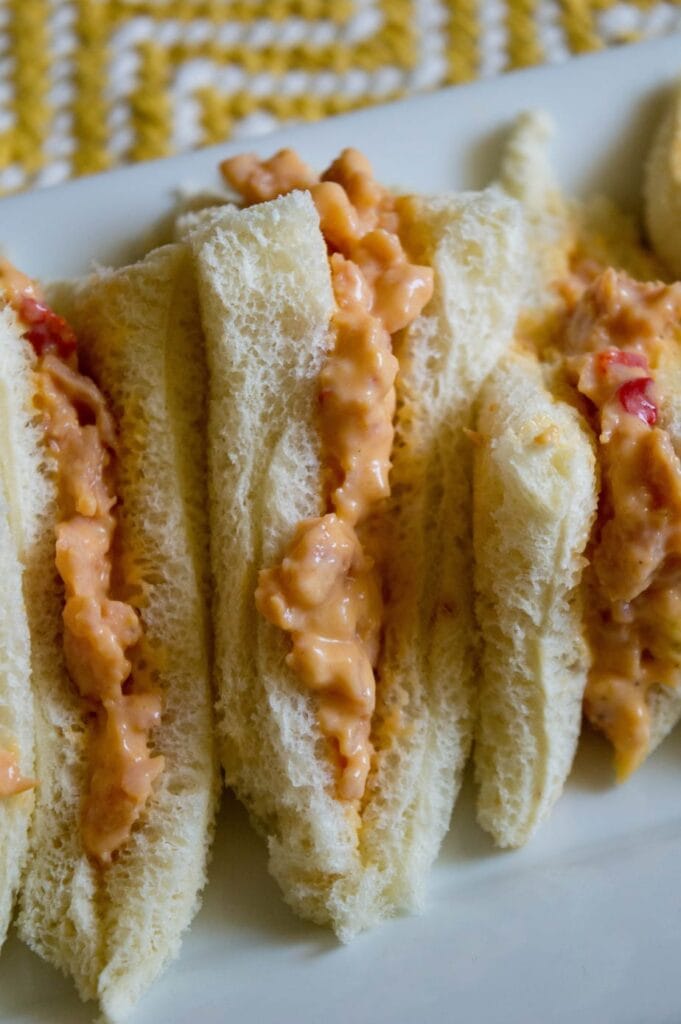 As a kid, we can survive off of mozzarella sticks and limbers, especially in the summer. Enough of me and my stories, let's get to the recipe!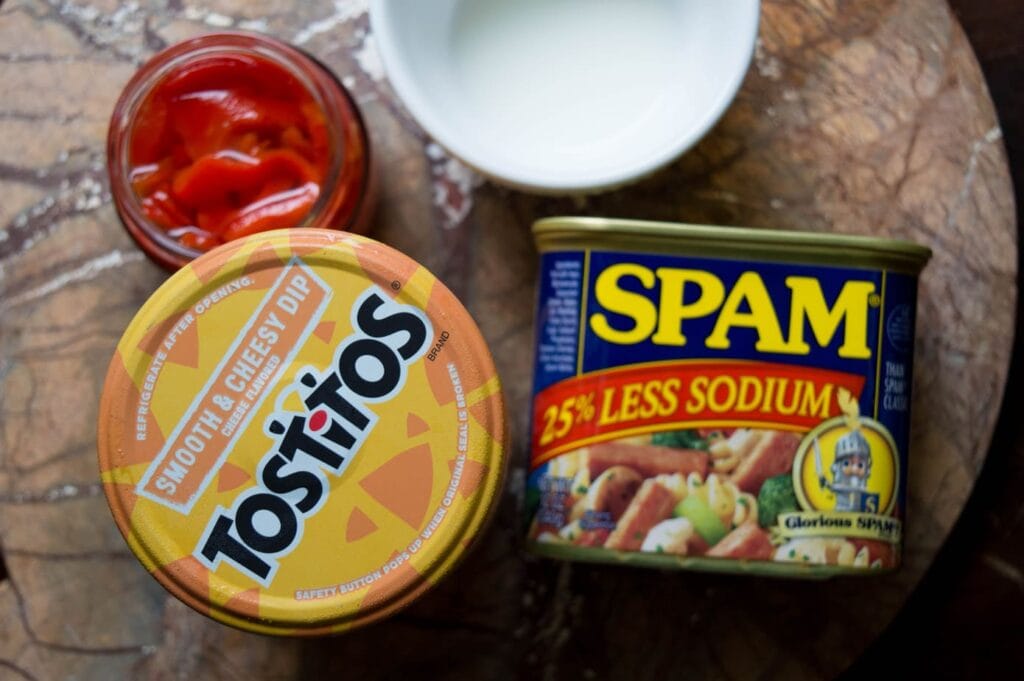 I mentioned that this isn't a whole food recipe…right?! No, I didn't? Oops…yeah, it's not the healthiest. But with the pinatas, cake, ice cream, chips, Halloween cupcakes (if it's that time of year)…. I don't think a few bites of these make that much of a difference.
Originally, cheese whiz is used, pero I could not find it at THREE supermarkets! So, Tostitos it is! If you want a bit of a kick, get a queso one.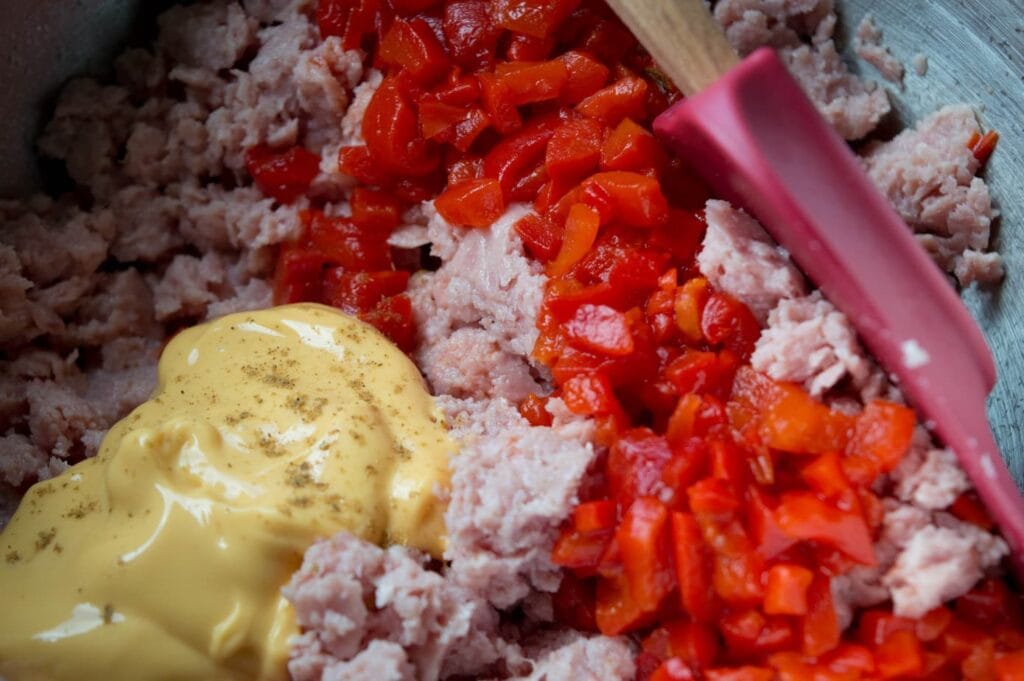 Adding pimentos to anything makes it ten times better, do you agree? I have a newfound love for it. I added a pinch of cumin because, come on now, it's yummy!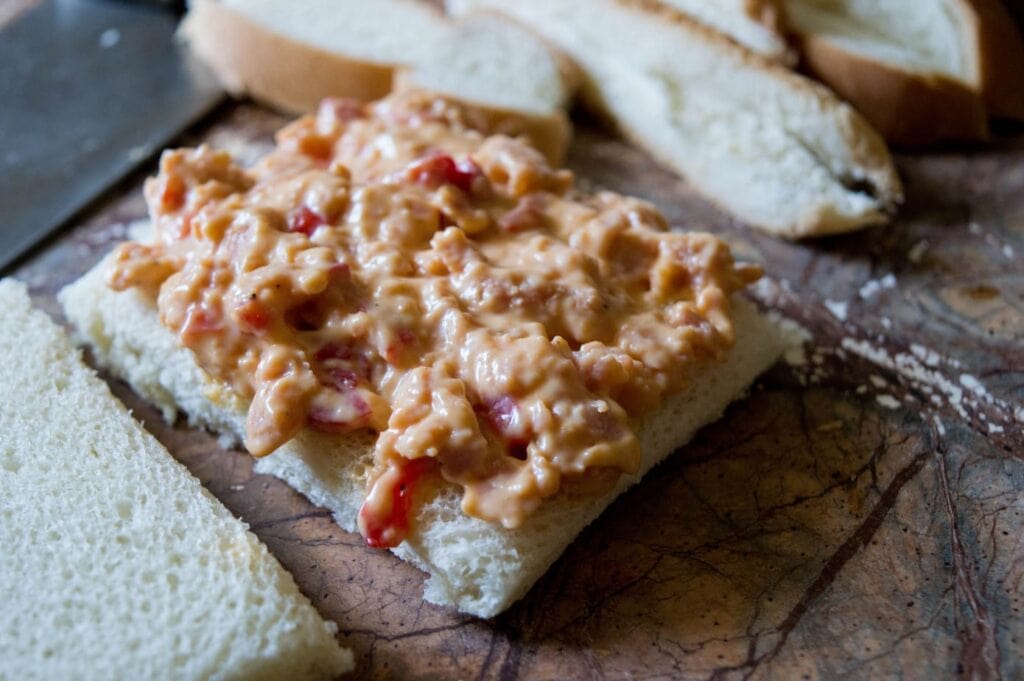 I've always seen these spamwiches made with white bread, but if you want to use it as a dip for crackers, or something else, go for it! I'll stick to the traditional and how my friend Yolanda who inspired me showed me how she makes hers. Take off the crust of the bread slices, I like to roll the bread gently to give it an even little stretch. Then put about one tablespoon on, top it with another slice of bread, and cut it to make two triangles.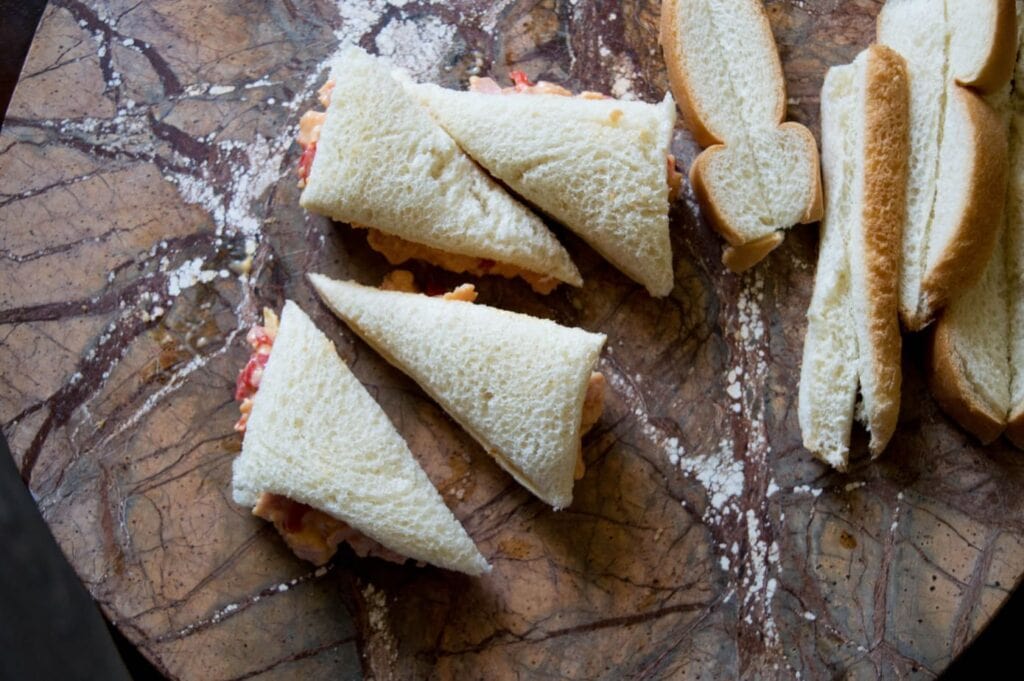 I tend to add a bit too much spread, but that's how I roll yo! This is a great recipe to keep the older kids busy while setting up for the fiesta. It can be tedious to put together. Oh and if you're planning on making a full batch, go ahead and get three loaves together for this. Have I mentioned that this spamwich recipe is a cheap party food?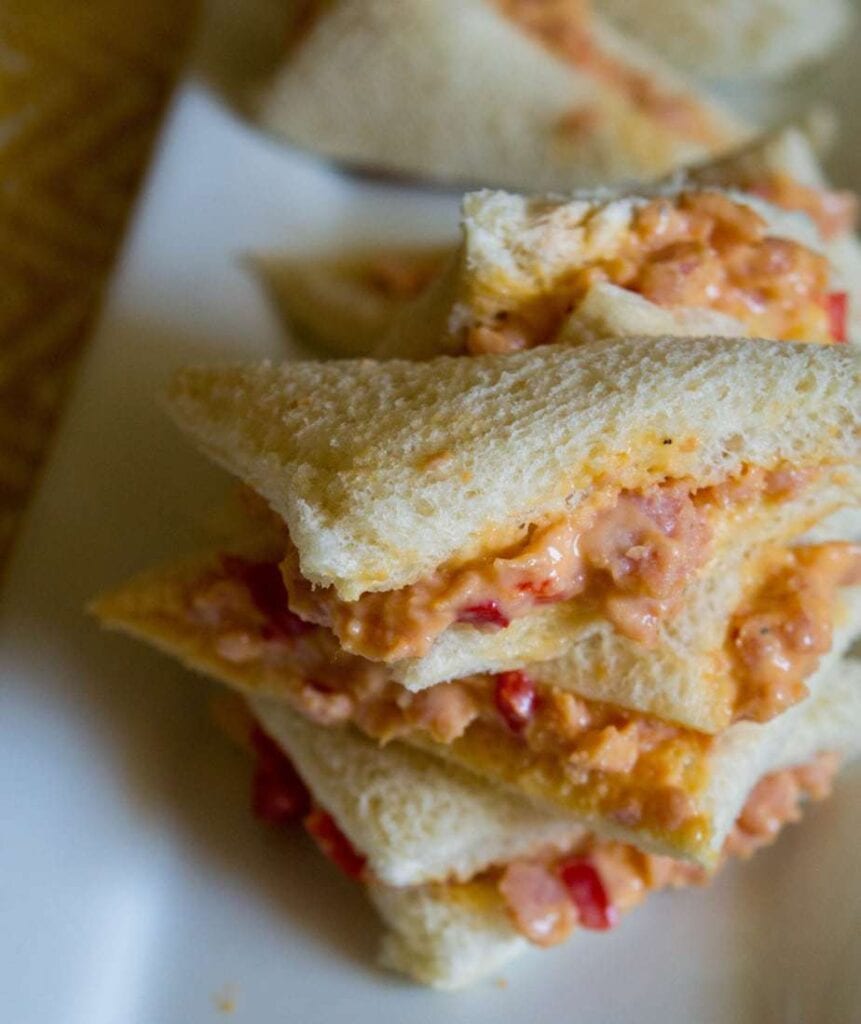 That's it, this is how you make spamwich sandwiches, for the official recipe scroll down further. Don't forget to subscribe to stay up to date, and leave a comment below for requests. Buen provecho mi gente! Until next time. 🙂
Quick Recipe:
Ingredients:
1 container of spam, spam mashed
8 ounces of cheese sauce (I used Tostino's)
4 ounces of diced pimientos, drained
1/4 teaspoon of cumin
salt and pepper to taste
sliced bread
Directions:
Add all ingredients to a bowl, and mix well. Spread 2 tablespoons onto bread where the crust has been cut off. Layer with another slice of bread, cut diagonally. Continue until spam mixture is finished.
Should make about 24 triangle sandwiches.