Warm, creamy, and rich with delicate chocolate flavors, Cuban chocolate pudding -known as Maizena de chocolate or natilla is a traditional custard served during brunch or late evenings during cooler months.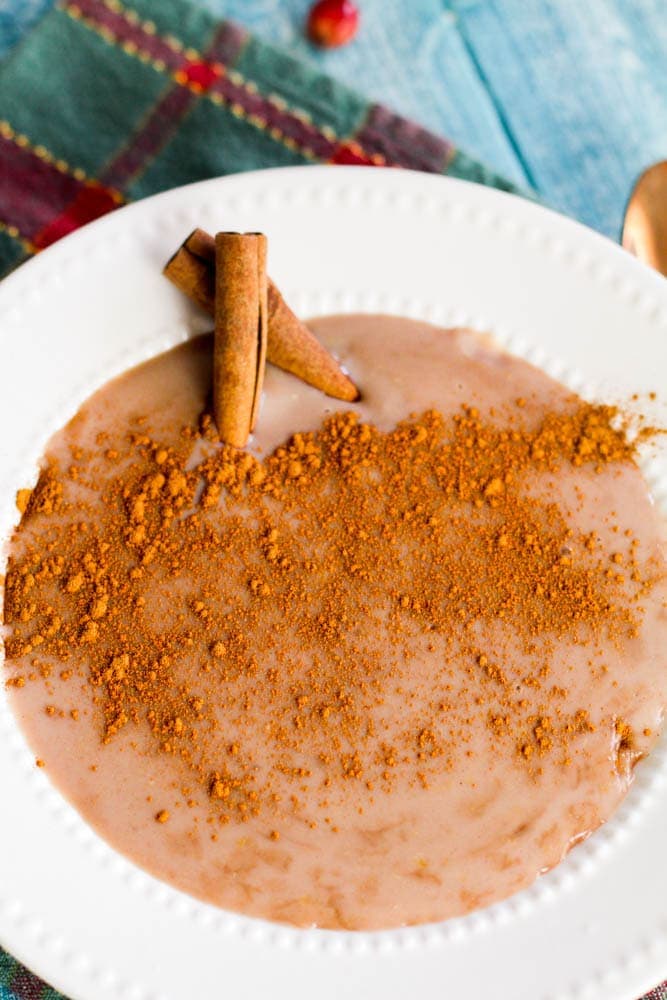 I have fond memories of mi abuela cooking what she calls Natilla (Cuban reference) for me on cold winter mornings. Unlike my titi who would make an amazing vanilla based maizena (Puerto Rican reference), mi abuela would add a packet or two of hot cocoa mix. I mean, who doesn't love when something can have cocoa sprinkled in?

What is Cuban Chocolate Pudding?
Cuban chocolate pudding is a sweet custard that is often called Natilla or Maizena. (Think pasta or spaghetti, different regions have different names.)
Cuban chocolate pudding, which I will refer to as maizena is made of milk, egg yolks, vanilla, sugar, corn starch and chocolate powder mix. Of course, you sprinkle cinnamon on top too!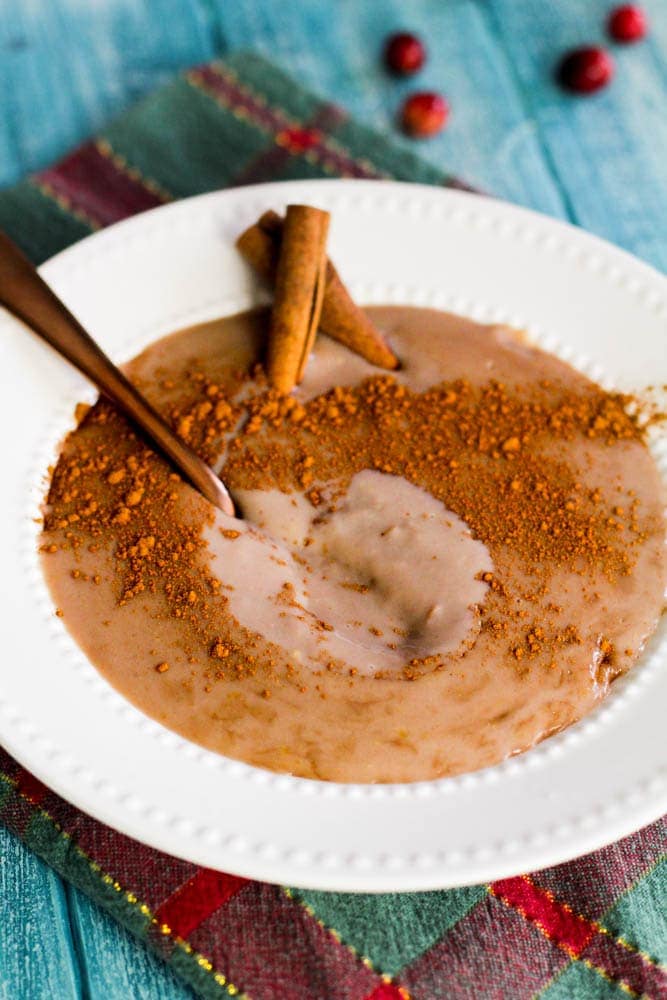 How do you make Cuban Maizena? (Cuban Chocolate Pudding)
Making Cuban Maizena is facil aka easy. The hardest part of making this Cuban custard is the stirring and waiting.
To make Cuban chocolate pudding, all you have to do is get a bowl out, mix the cornstarch mix with the cold milk in a small bowl to ensure it is smooth. Then add in the sugar and egg yolks to the same bowl, and gently whisk that together. While you're doing that, have a medium sized bowl out on the stove over medium heat while heating the remaining milk in the pot. Once the milk is warm, add in the chocolate and mix it together. Next, slowly add in the cornstarch mixture and the vanilla extract. Lower heat to low and continue whisking GENTLY occasionally for about a good 10 minutes, or until the milk mixture has thickened. The trick is mixing it enough that it doesn't get lumpy, but allowing it to also thicken too. If you're overwhisking I find that the maizena does not thicken as quickly as desired.
Once the maizena has thickened, taste for sweetness and adjust by adding additional sugar if desired. Also, my father would be unhappy if I forgot to mention, add a tiny pinch of salt. He swears it enhances everything, including coffee. This tip is completely optional! (Yet, I recommend it.)
Tip: The more maizena you use the thicker the custard is. I suggest you make it following this recipe first, and note to yourself if you like it thicker for next time. You just follow the same directions, but add in about 2 more tablespoons of cornstarch.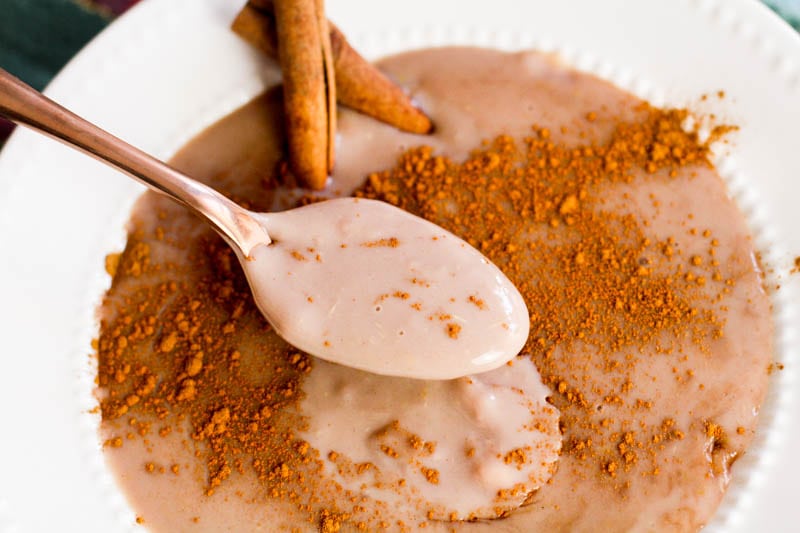 Transfer chocolate maizena into individual bowls or plates, sprinkle with ground cinnamon and allow to cool for a few minutes before eating. The longer it cools, the thicker and more custard like it becomes.
That's it mi gente, this is how you make Cuban chocolate pudding or like mi abuela calls it, Natilla de chocolate. Or as my aunt calls it Maizena de chocolate. Tell me, what do you call it in the comments below! Buen provecho!
📖 Recipe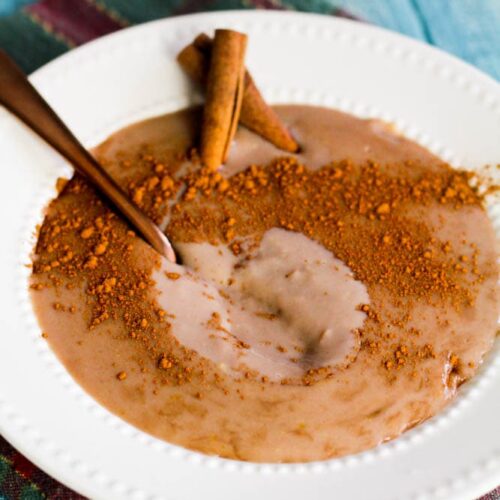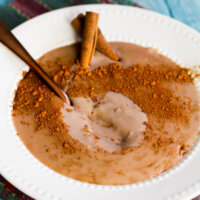 Cuban Chocolate Pudding
Creamy and delicately sweet this Cuban chocolate pudding also known as maizena or natilla is a great brunch treat that all generations enjoy!
Print
Pin
Rate
Ingredients
4

cups

of milk

3

egg yolks

⅓

cup

of cornstarch

1

envelope of hot cocoa mix

or 2 if you want it richer

¼

cup

of sugar

1

teaspoon

of pure vanilla extract

pinch

of salt

optional

ground cinnamon to garnish
Instructions
In a medium pan over medium heat add in 3 cups of milk.

While milk is warming in a pan, in a separate bowl add in remaining milk and cornstarch. Whisk together, and then gently whisk in egg yolks and sugar. Set bowl to the side.

When milk warms, add in hot chocolate mix and mix to dissolve together.

Next, slowly add in cornstarch mix, vanilla extract, and salt. Lower heat to low and continue whisking gently until mixture has thickened, about 10 minutes. (But do not whisk vigorously or the maizena will not thicken as quickly.)

Pour mixture into bowls and allow to cook about 5 minutes before garnishing with ground cinnamon and serving.