In my family there's a battle to find a place with where they have the most authentic Cuban sandwiches. See, my father was born and raised in Cuba, he knows his Cubano sandwiches. I guess it's the bread that truly makes the difference. All I know is one time I was visiting my parents and I told my dad I was craving a Cubano and he came home with a few different ones.  My parents and brother were going over the differences, quality of meat and bread quality and... have you ever heard Cubans talk? I mean, we get loud, just talking! Imagine a debate. As you can imagine, I let them battle it out while stuffing my face. For the longest time I've been wanting to make mini Cuban sandwiches, but don't let my father know, he'll have a heart attack. That debate inspired an idea and then this street style Cuban slider was born!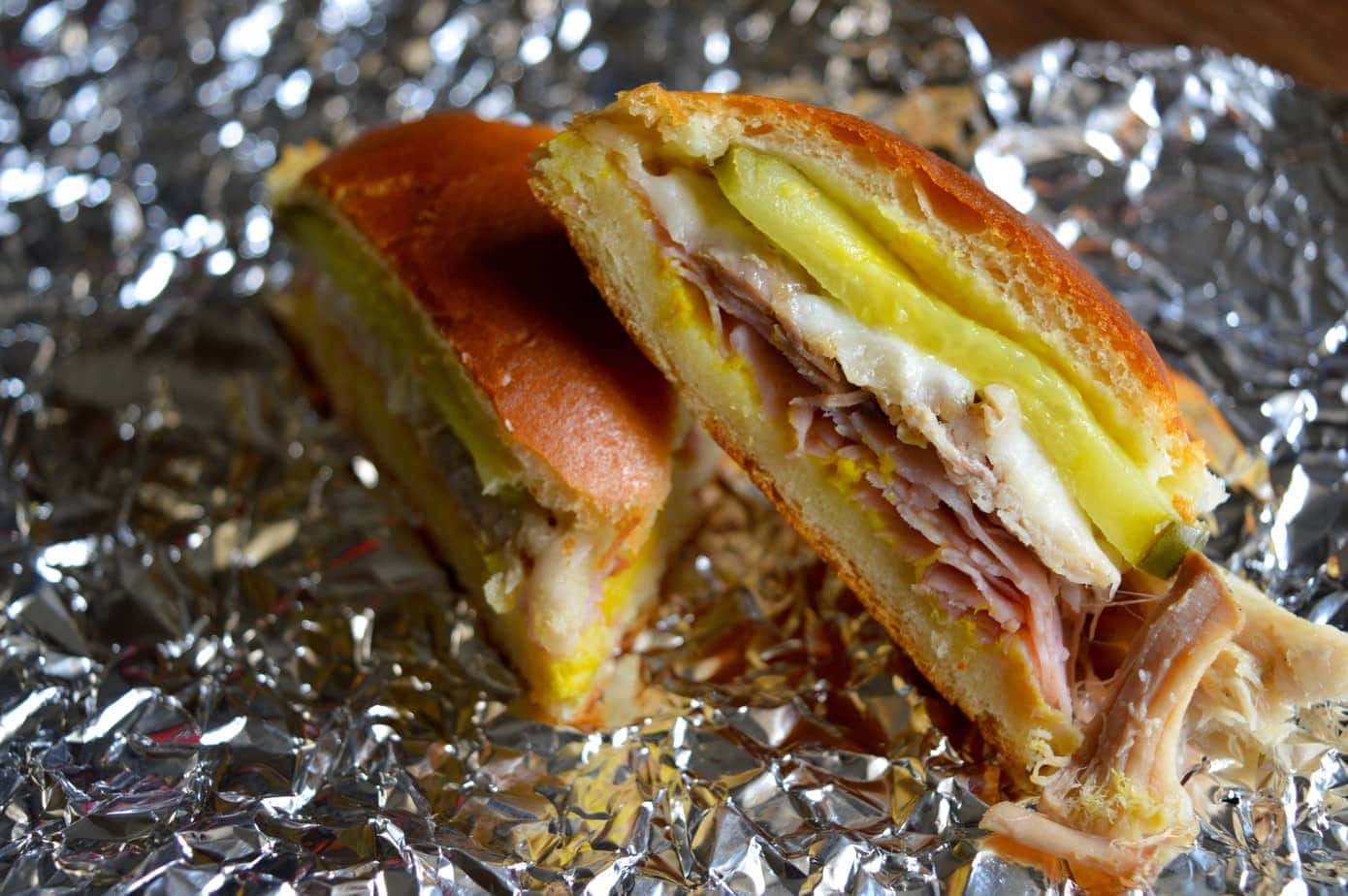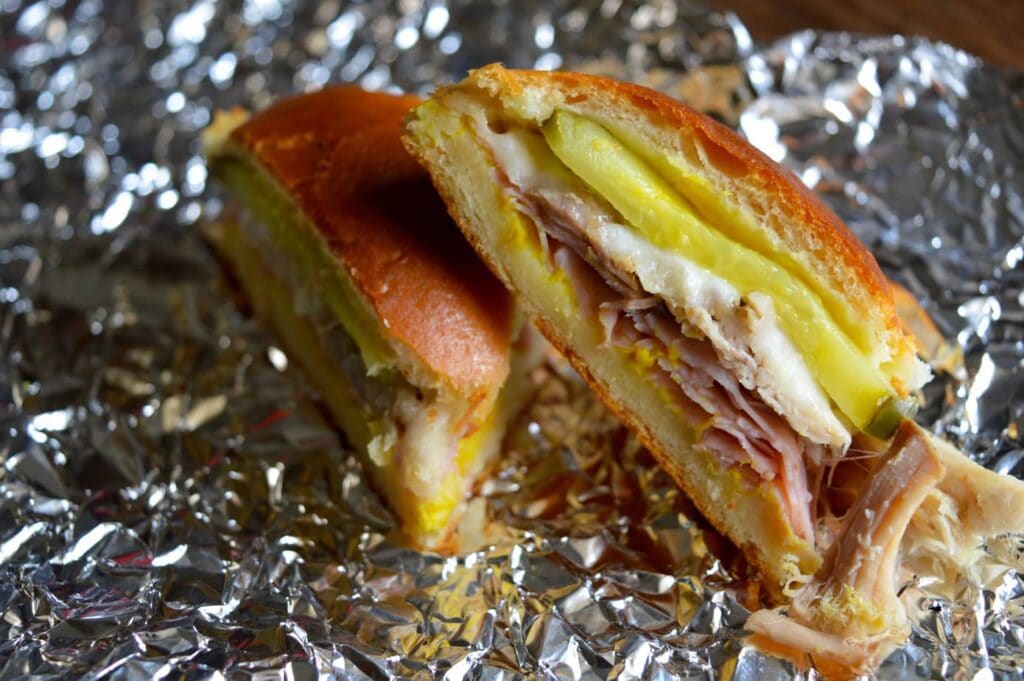 This street style Cuban sliders are perfect for parties or football season. I mean, they fit perfectly into someone's hand, cut the in half and you can save even more!
How To Make Street Style Cuban Sliders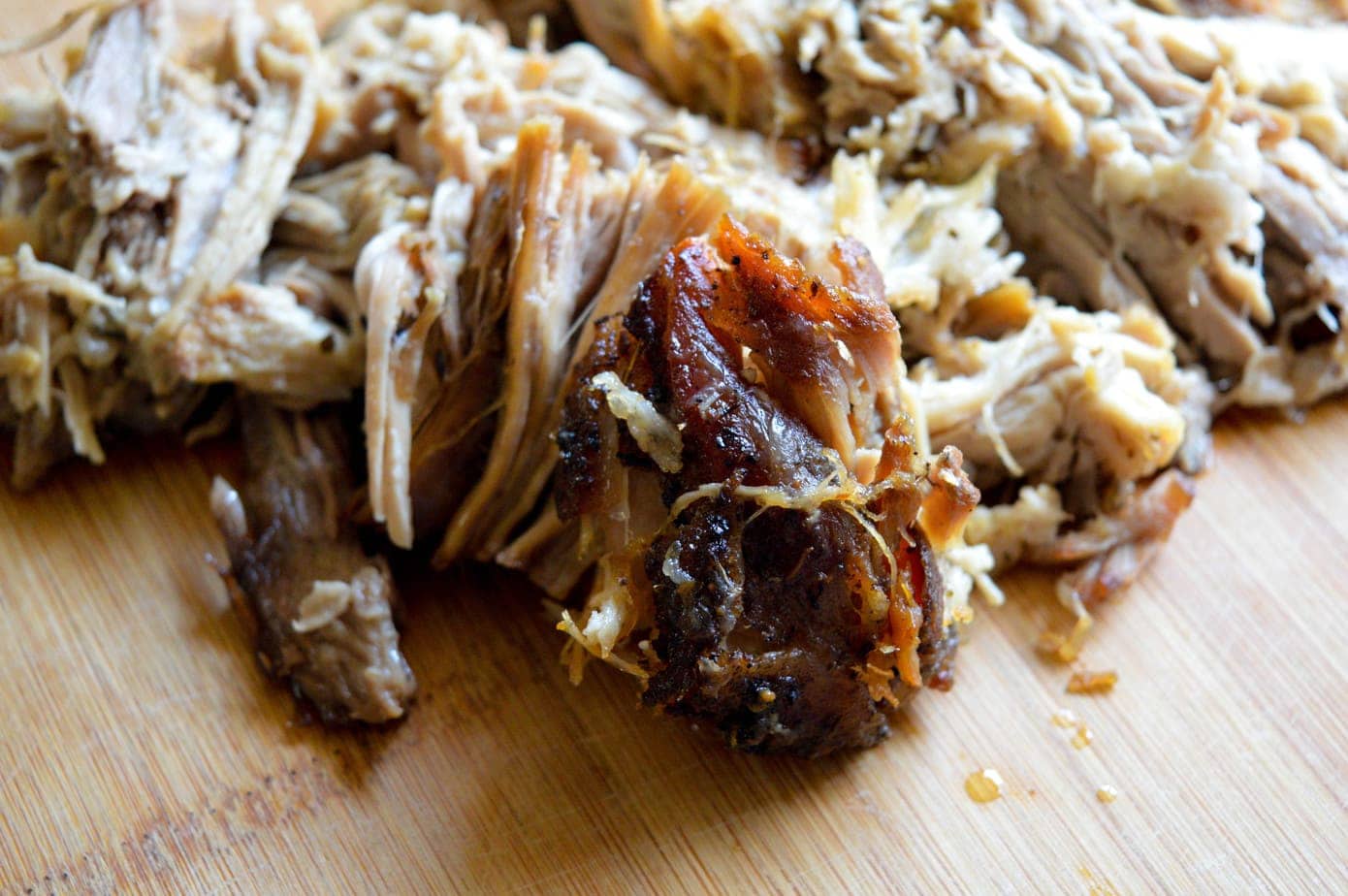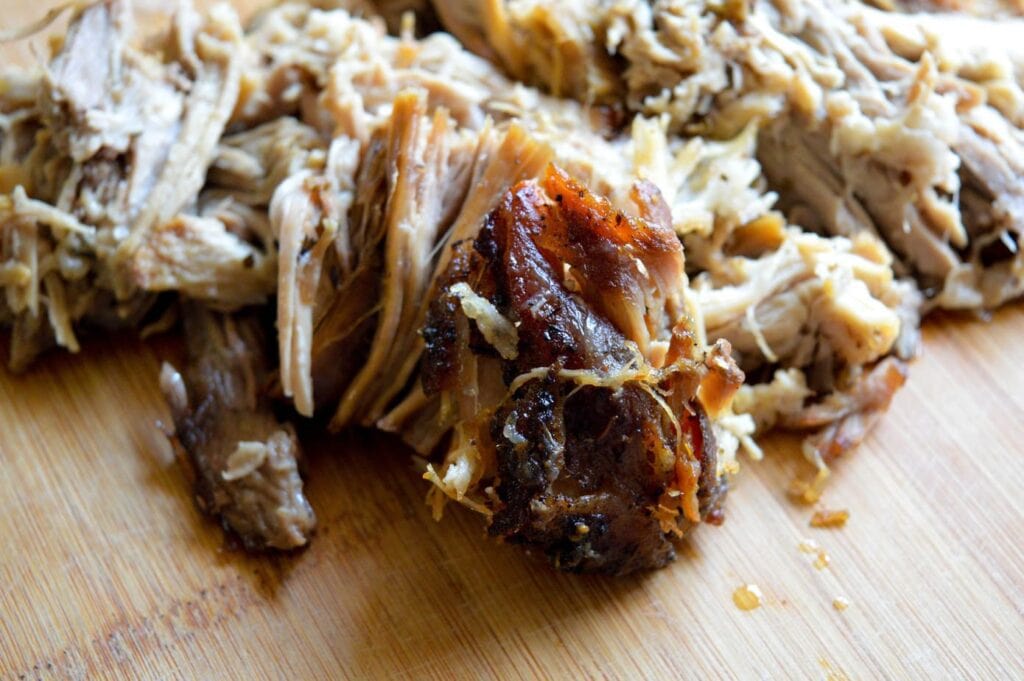 First, make sure you have some yummy roasted pork. I used leftovers from my pernil recipe, this is what really makes a Cuban sandwich a Cuban sandwich (unless you ask my father, he'll write you a research paper and most likely the pork must be organic and from Cuba, kidding).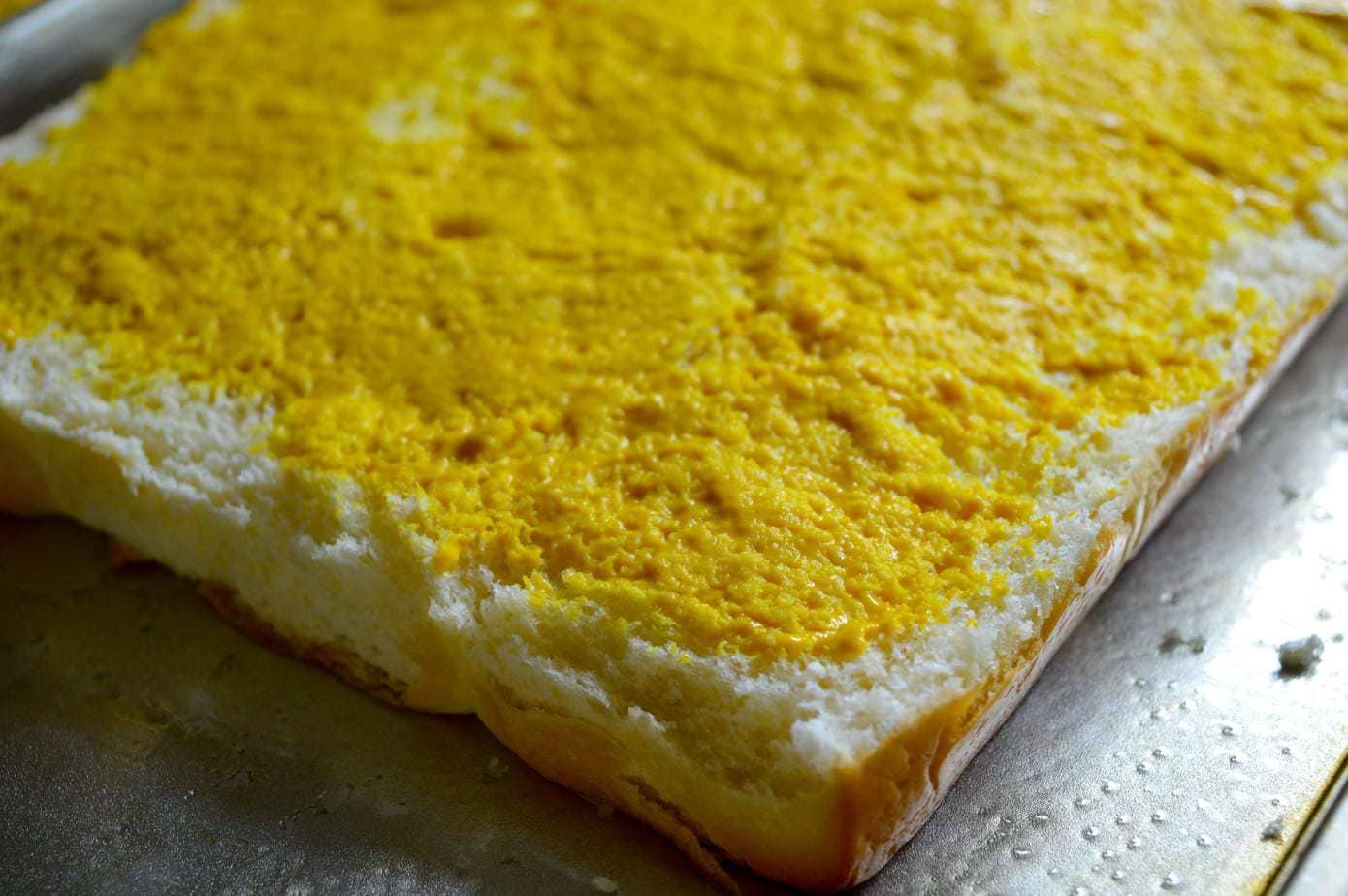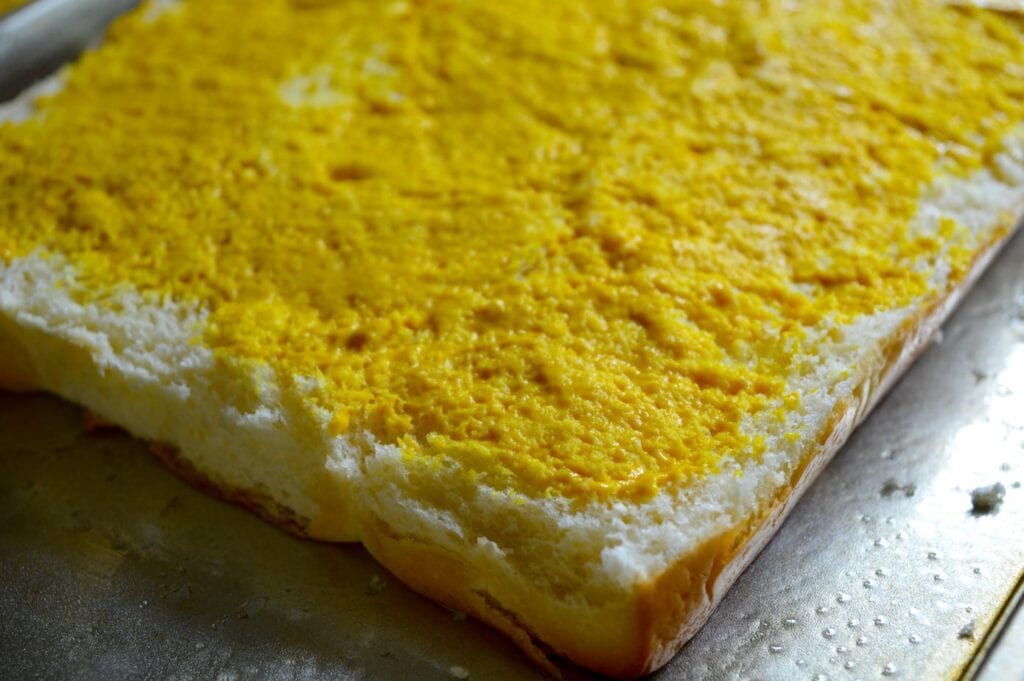 Grease your oven pan. Take your Hawaiian bread rolls and  carefully, keeping the rows intact, slice halfway through the bread horizontally. Then take some mustard, I've always had it with simple yellow mustard (be generous) and spread it over the top of the cut bread.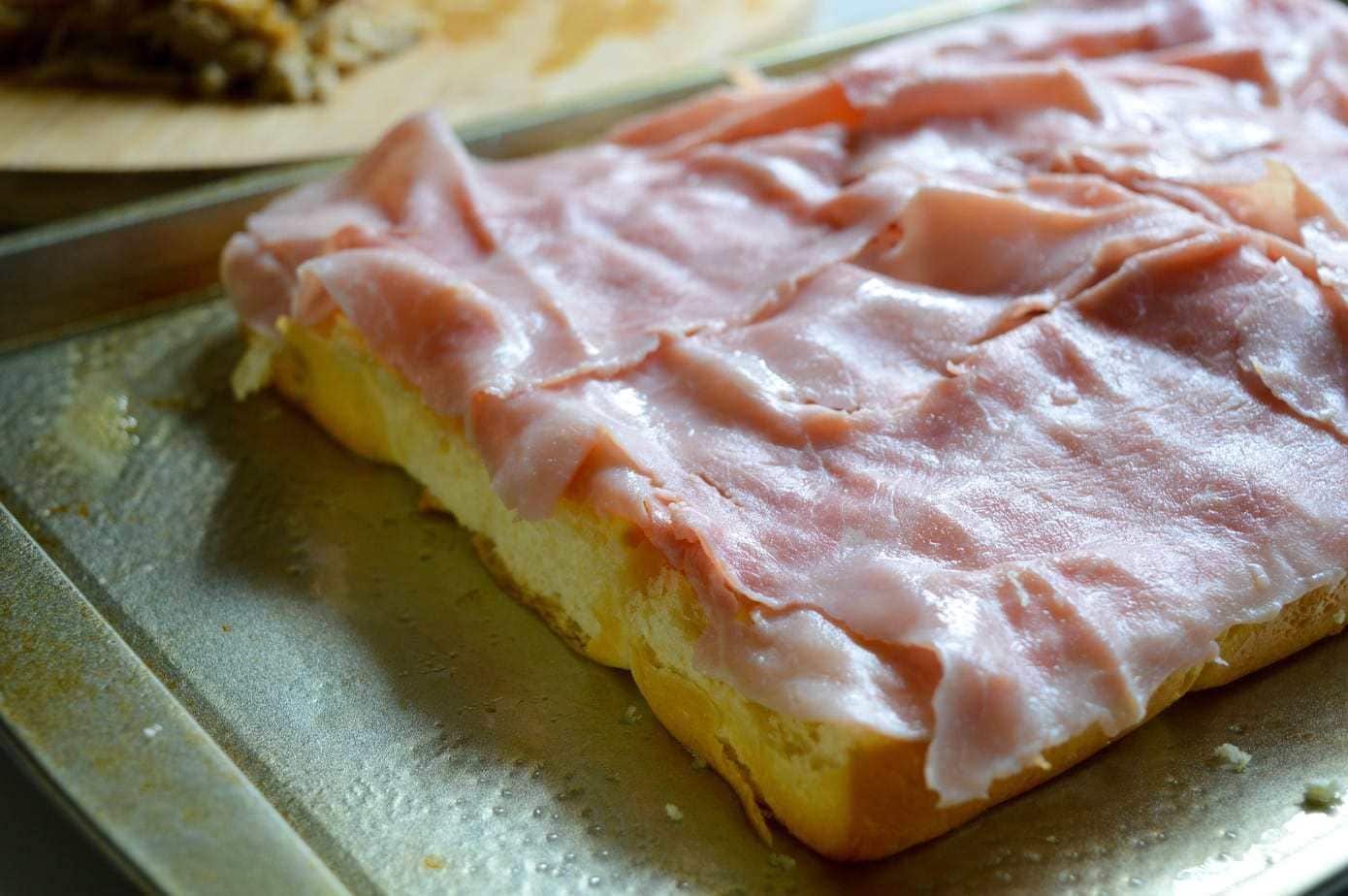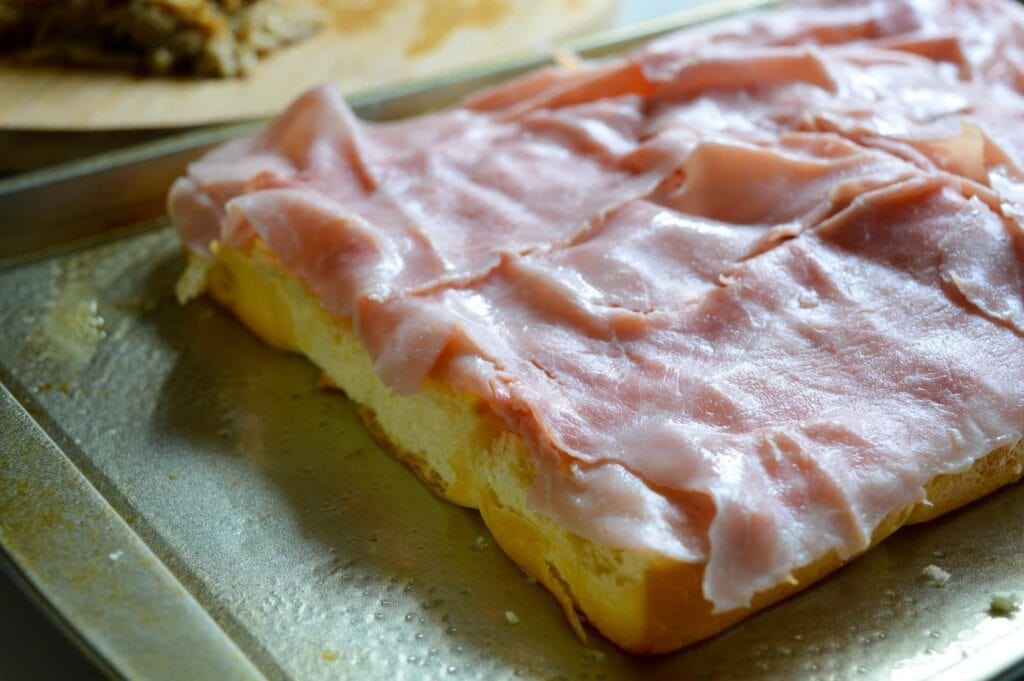 Next, you're going to layer ham over the mustard. I put one layer, but if you want a deluxe sandwich go ahead and put two. This is deli ham I bought, seriously, I was not going to get fresh ham and cut it up. Come the holidays when you have extra fresh ham and fresh pork you better make an authentic Cuban sandwich and tag me with a photo of it.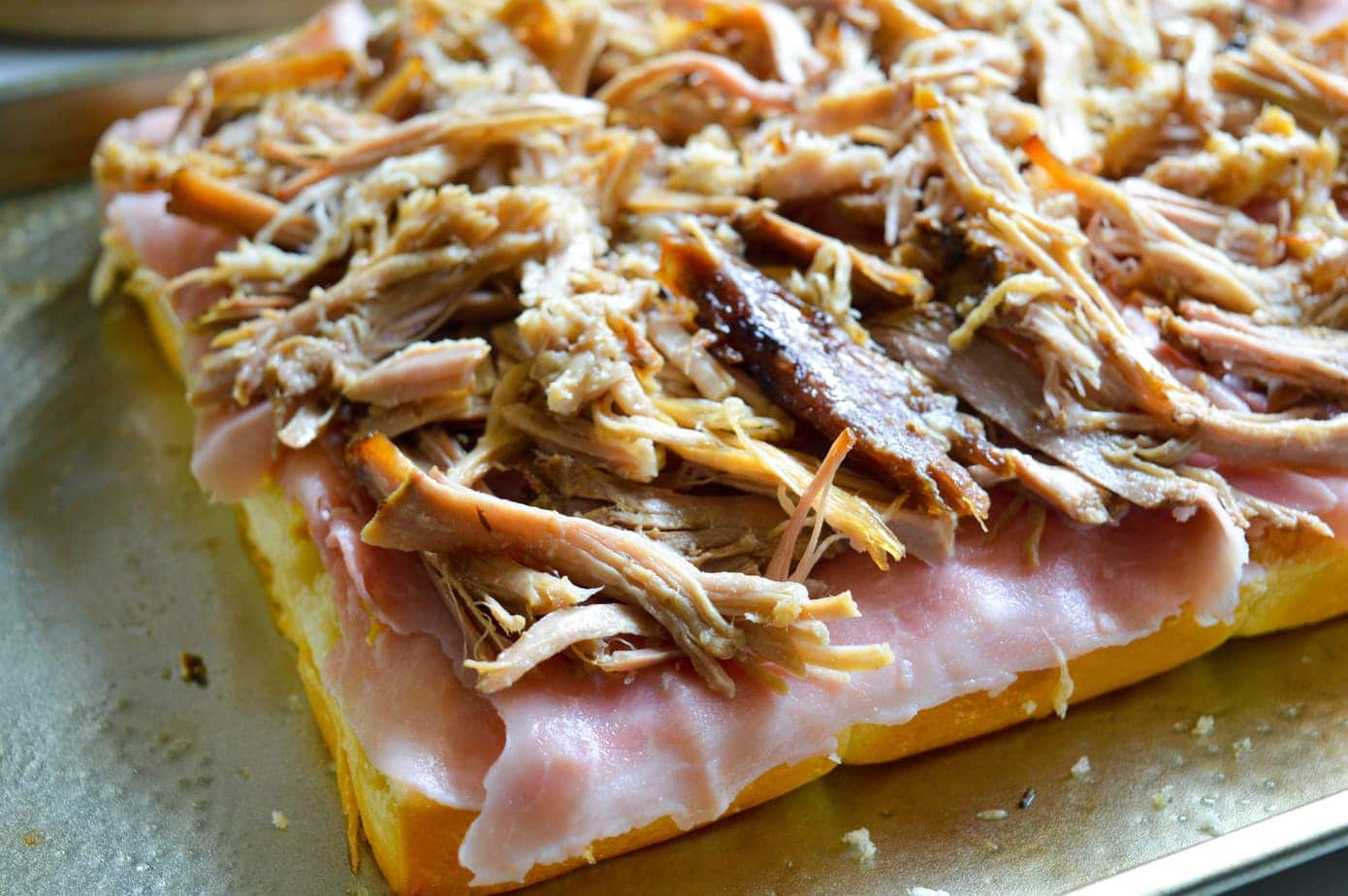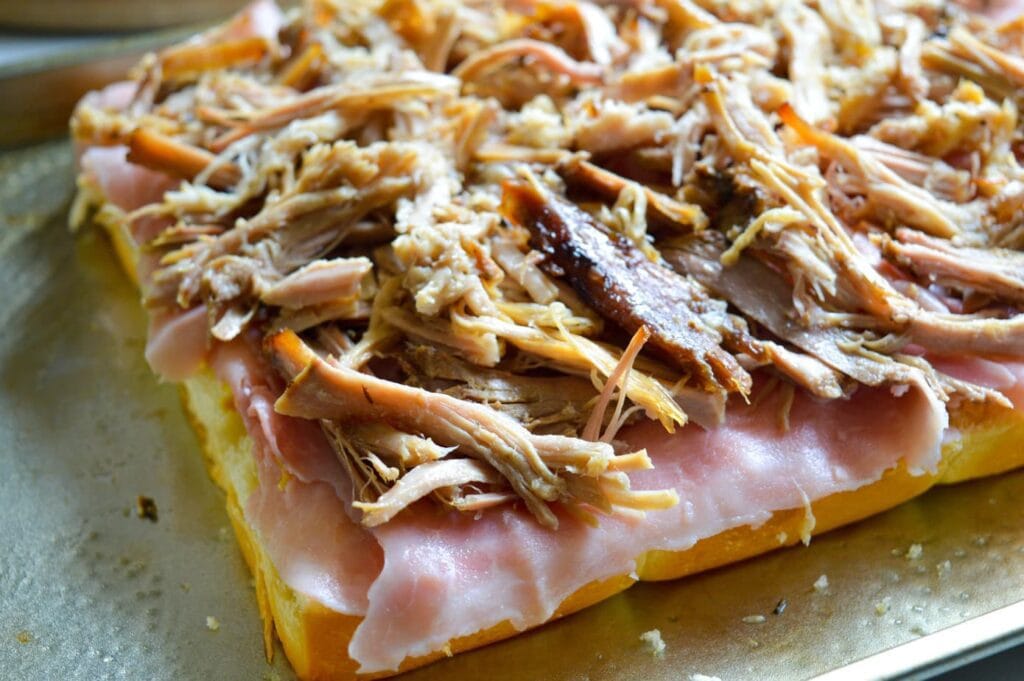 This is when you take your shredded pork/pernil and you generously layer it over the ham.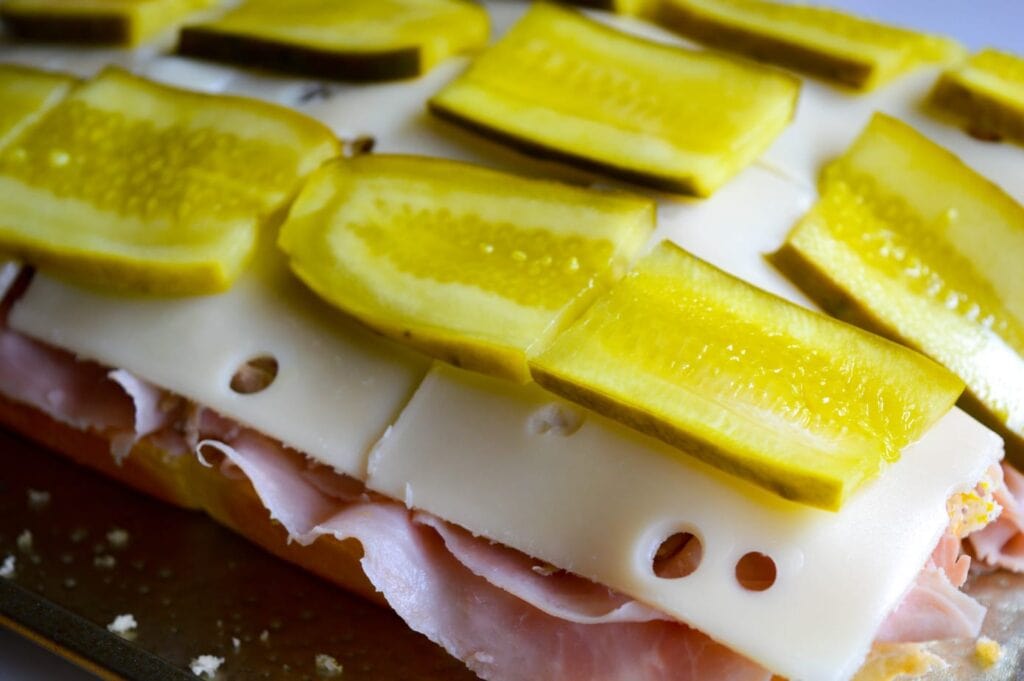 Then layer some swiss cheese, don't go and put some other kind of cheese on it, seriously SWISS cheese. Then put pickles over the cheese. Each time I've gotten Cuban sandwiches they come with the long thin kind, not the hamburger ones. Stay away from the bread and butter ones.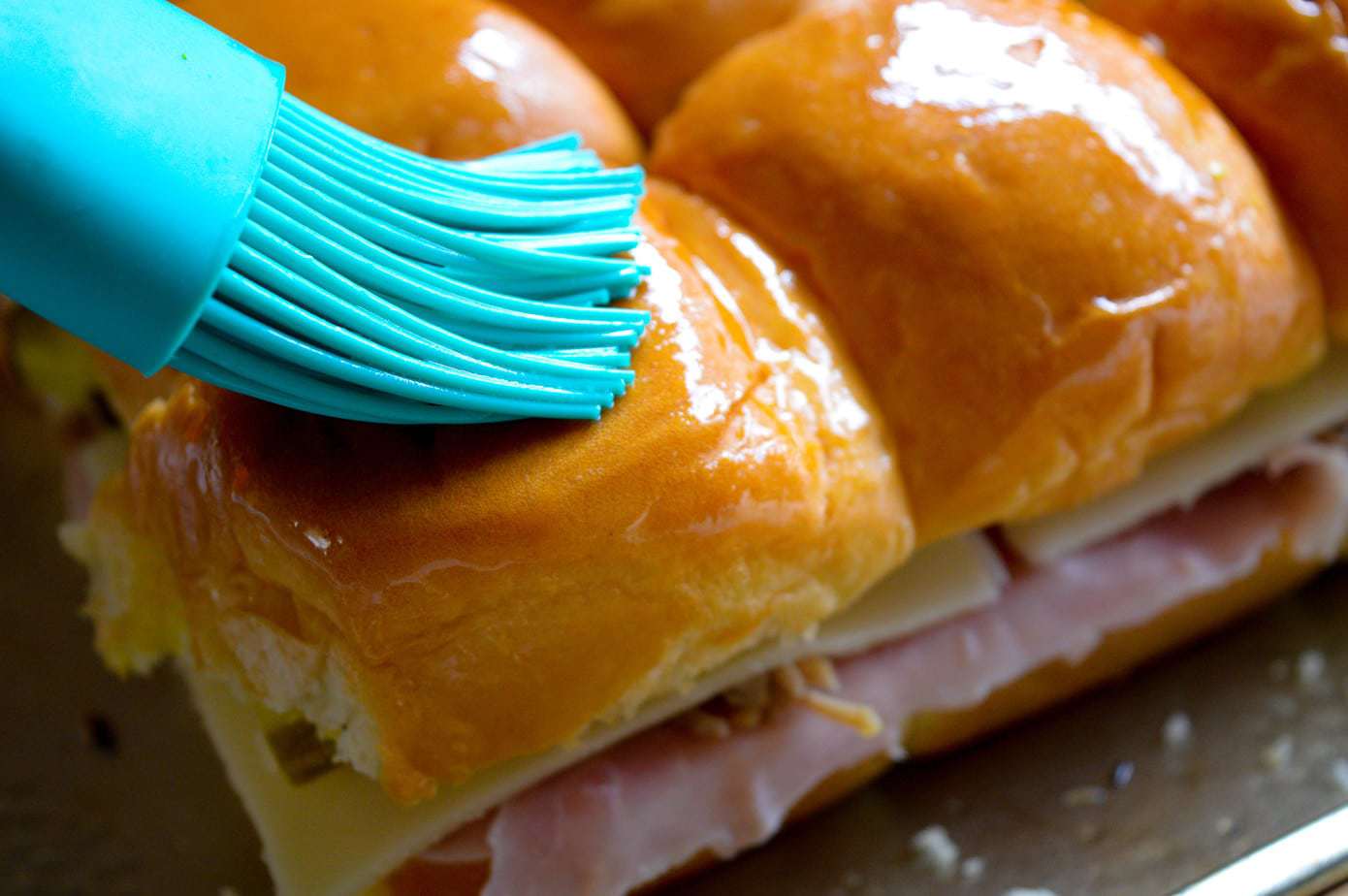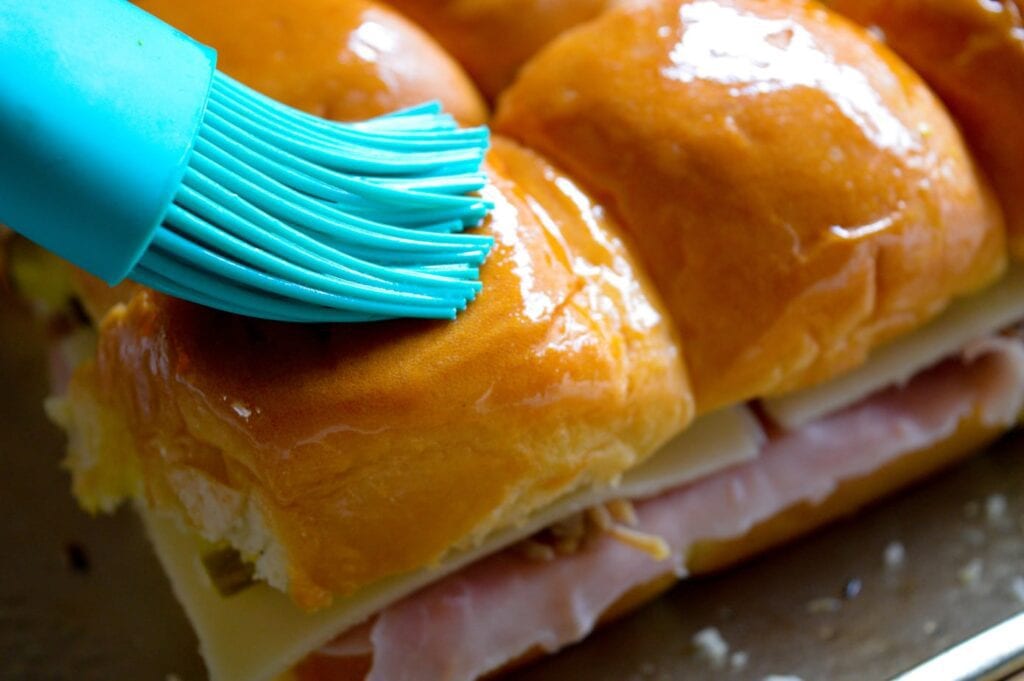 Take your melted butter and generously brush it over the top of the bread. This gives the bread a beautiful browning in the oven (don't leave it in too long).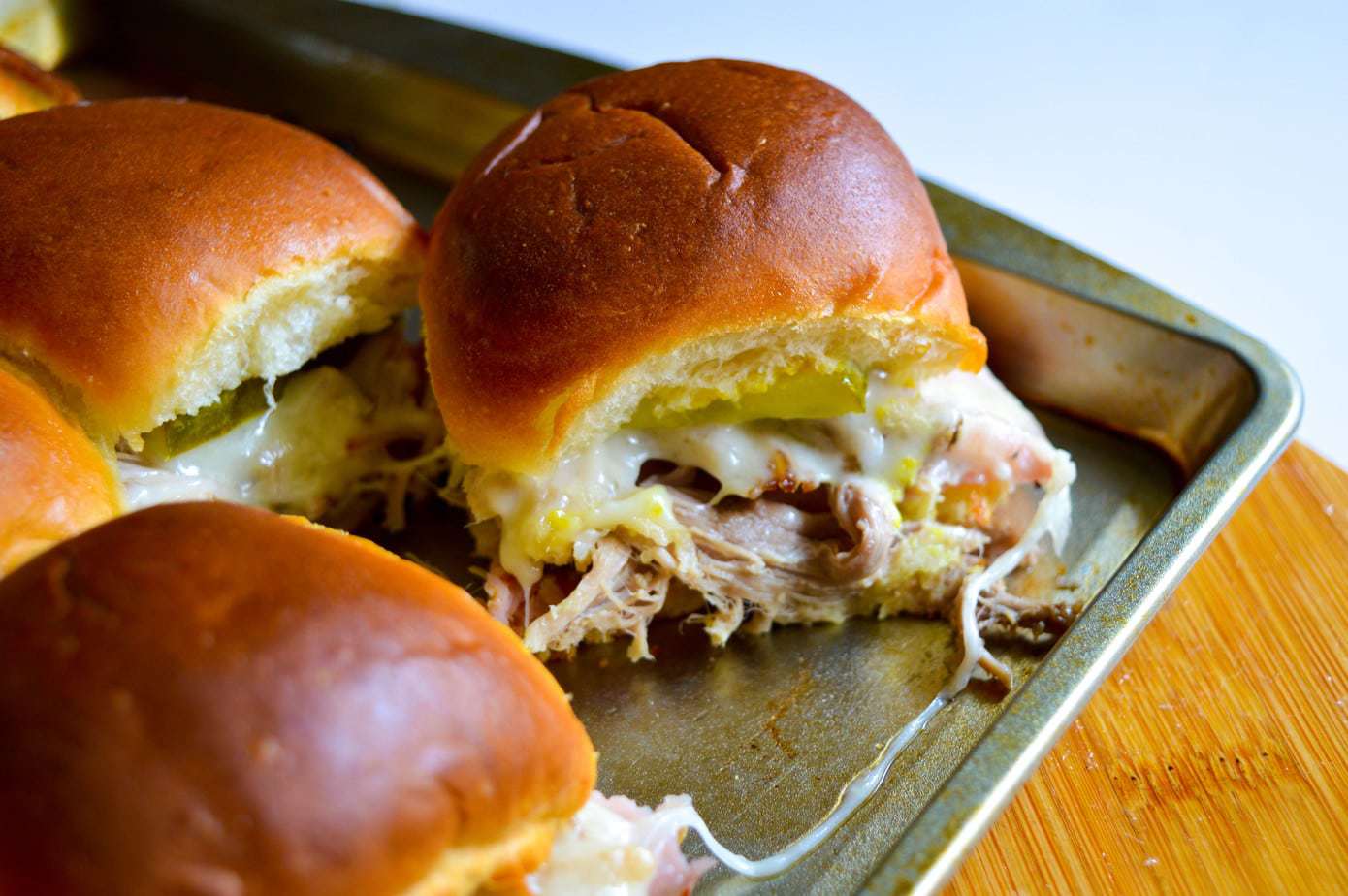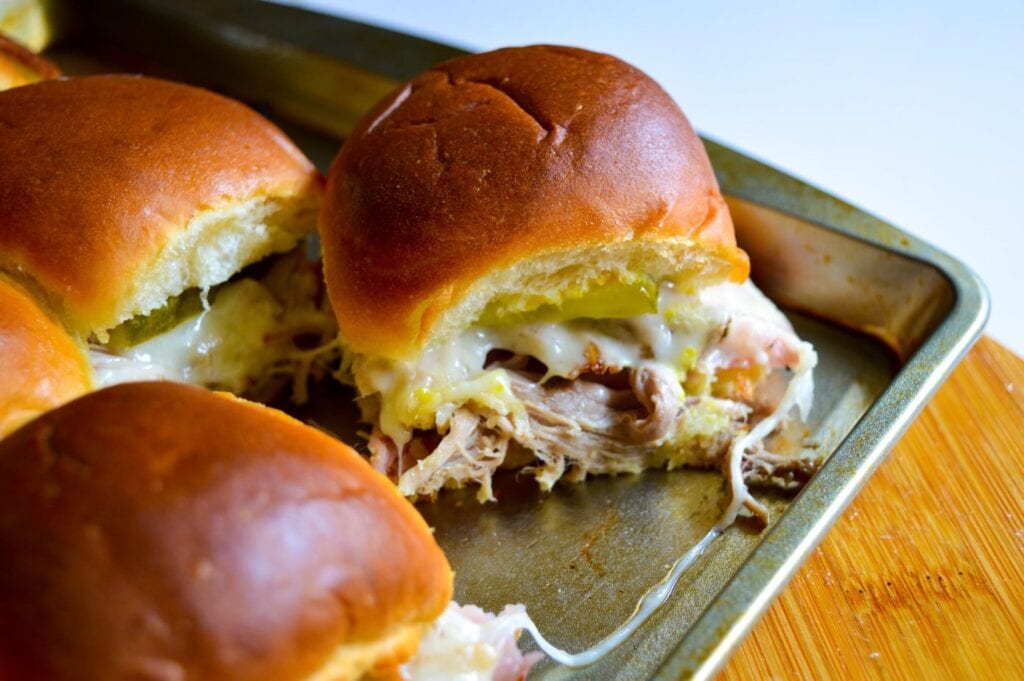 Seems like someone left their street style Cuban sliders in the oven too long. Yup, I did lose track of time on Facebook. This was a total of about 12 minutes cooking time. At seven minutes of cooking time, pop your head in.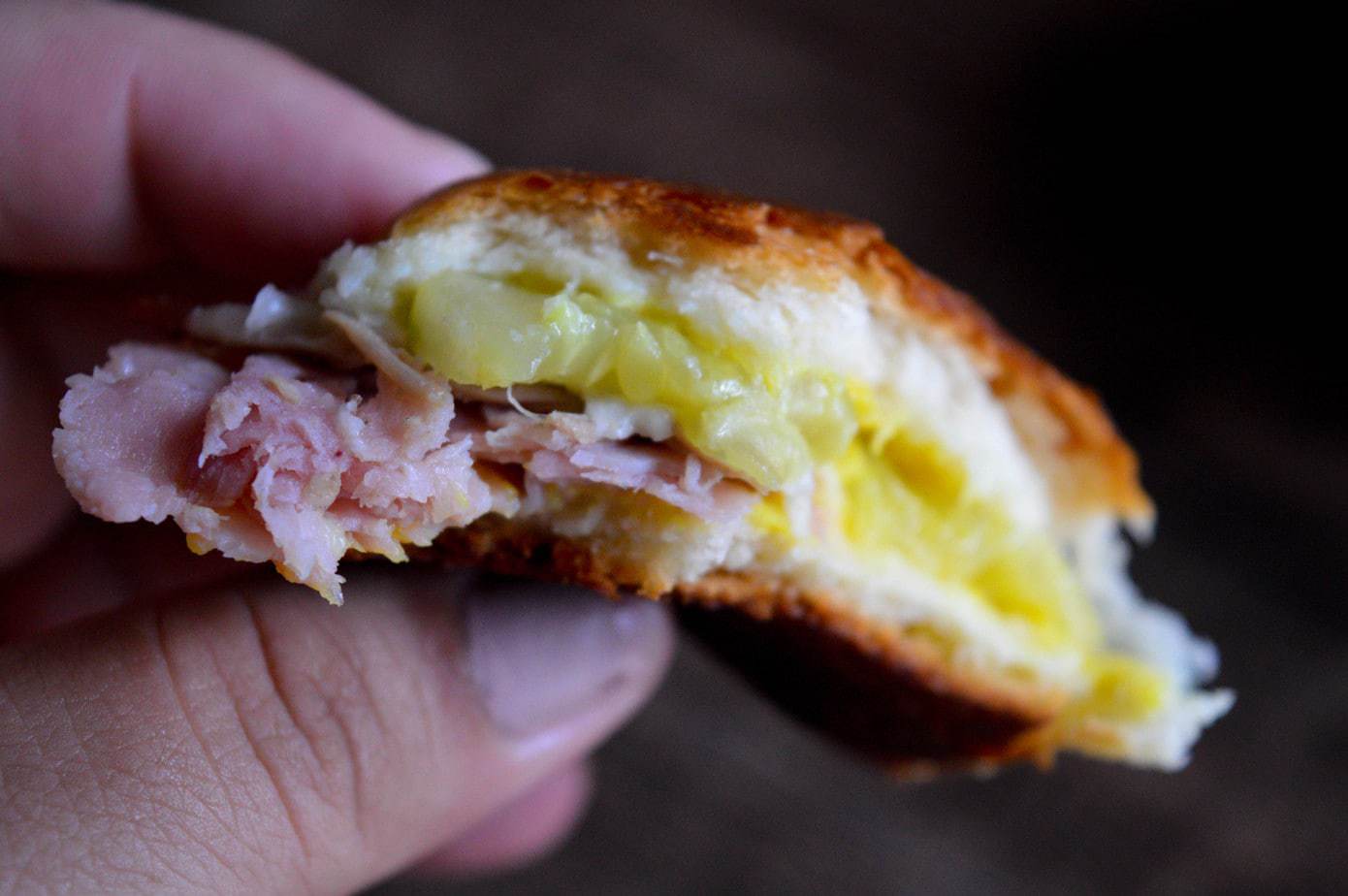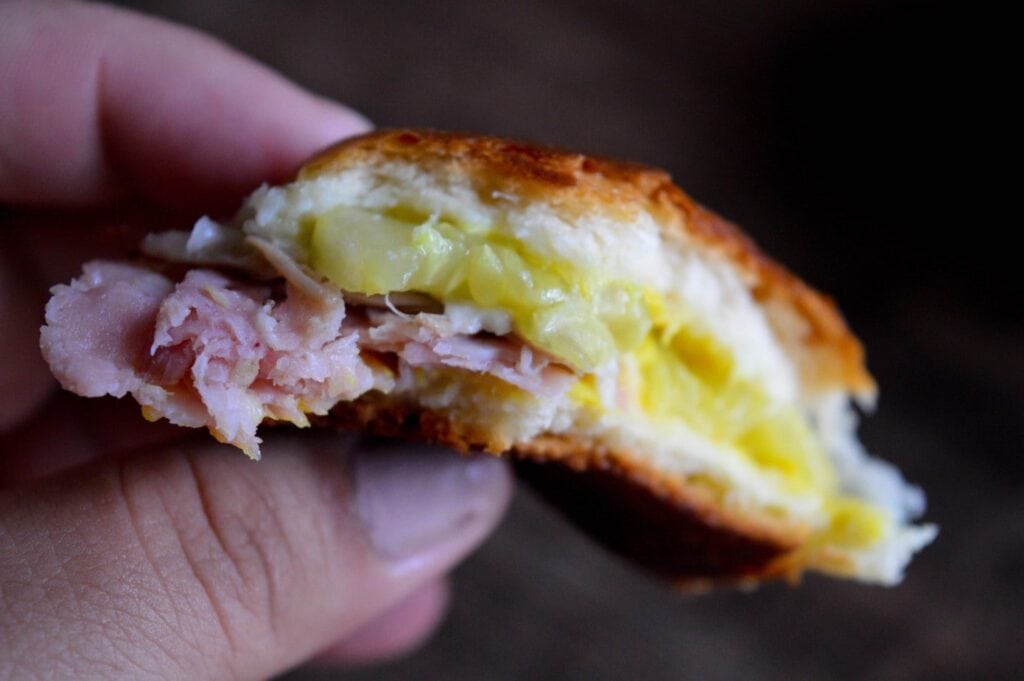 This street style Cuban sliders taste amazing. I could imagine a mojito dip would compliment it quite well. Actually next time I'm going to try Cooking in Stiletto's Mojo Dipping Sauce. Tell me in the comments what you think of this recipe. Be sure to pin the image below and as always buen provecho!


📖 Recipe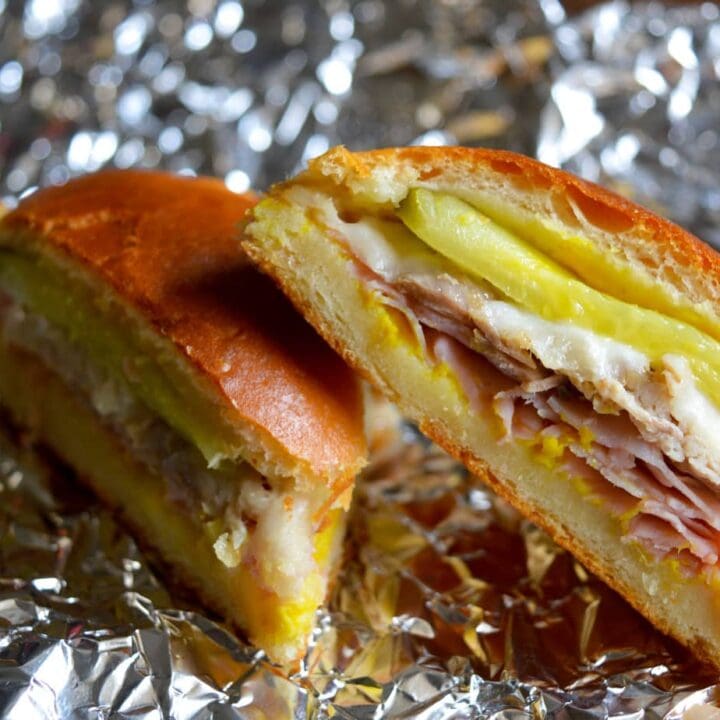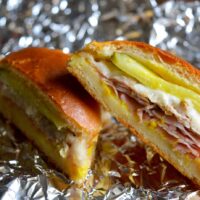 Street Style Cuban Sliders
Fun Cuban sliders are perfect for on the go lunches and to feed a large crowd.
Print
Pin
Rate
Ingredients
3

cups

one pound Roasted pork, shredded

8

slices

deli ham

6

slices

sliced Swiss cheese

12

rolls of Hawaiian bread

2

tablespoons

of yellow mustard

½

tablespoon

of butter

melted

6

long and thin pickles

sliced in half (I used Kosher dill sandwich)
Instructions
Preheat oven to 350 degrees Fahrenheit.

Slice dinner rolls horizontally. Onto the bottom half, apply mustard then layer with ham, pork, cheese and pickles. Cover with bread. Brush tops of bread with butter.

Bake for 7-9 minutes until cheese is melted and bread is golden.
Nutrition
Serving:
0
g
|
Carbohydrates:
0
g
|
Protein:
0
g
|
Fat:
0
g
|
Saturated Fat:
0
g
|
Polyunsaturated Fat:
0
g
|
Monounsaturated Fat:
0
g
|
Trans Fat:
0
g
|
Cholesterol:
0
mg
|
Sodium:
0
mg
|
Potassium:
0
mg
|
Fiber:
0
g
|
Sugar:
0
g
|
Vitamin A:
0
IU
|
Vitamin C:
0
mg
|
Calcium:
0
mg
|
Iron:
0
mg