Most adults have memories of their mother or grandmother baking something special when they were a child. The two memories of desserts I have of mi madre always making are arroz con dulce (rice pudding) and flan. The same way there's different flavors of pie, there are also different flavors of flan. It is so versatile. Usually, she makes a cream cheese based one, but today I'm sharing her simple lemon flan recipe. This recipe is a comforting one in my book, it's soft and creamy, sweet yet has a hint of citrus, perfect for spring or summer.
How To Make An Easy Lemon Flan Recipe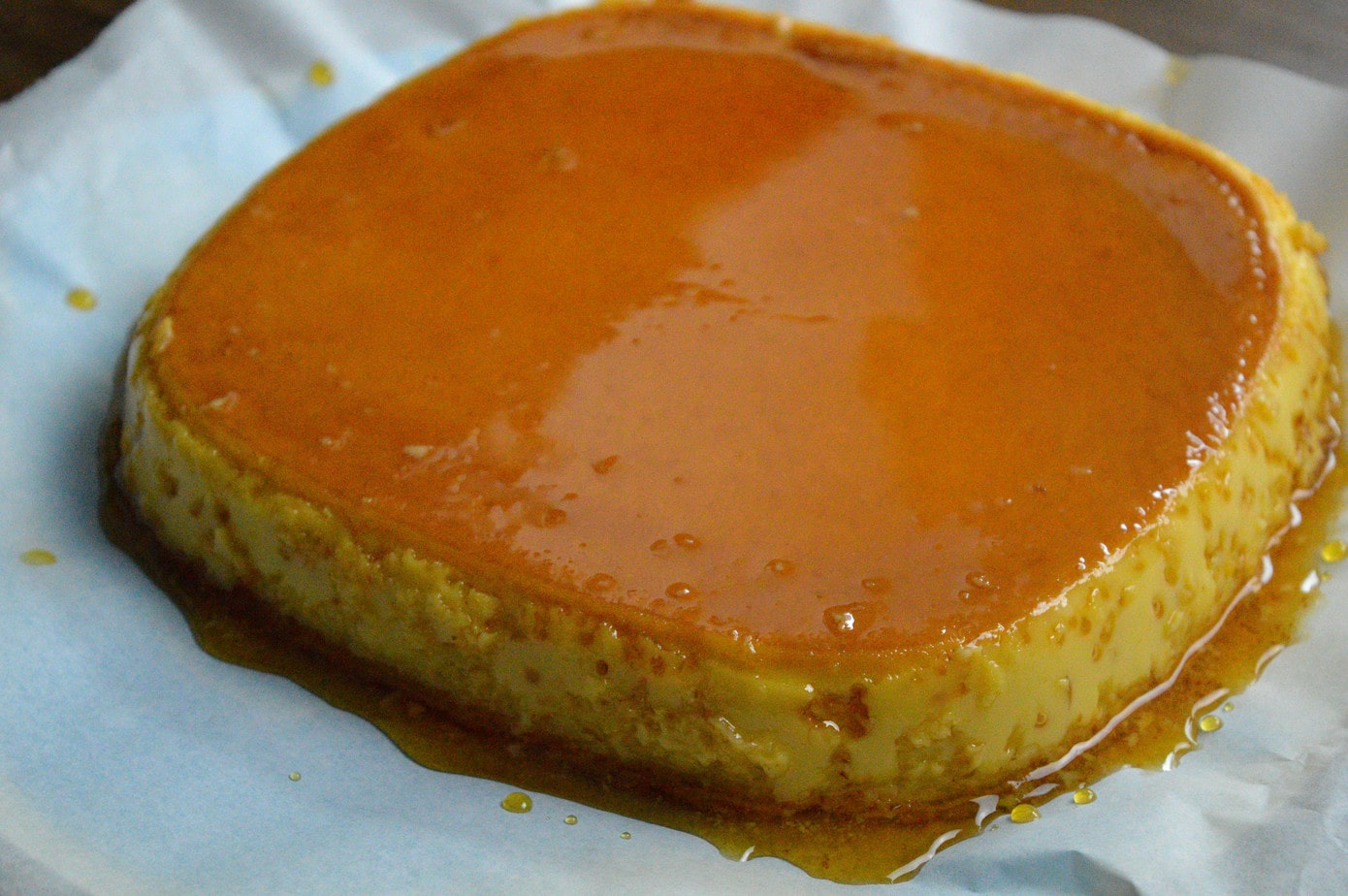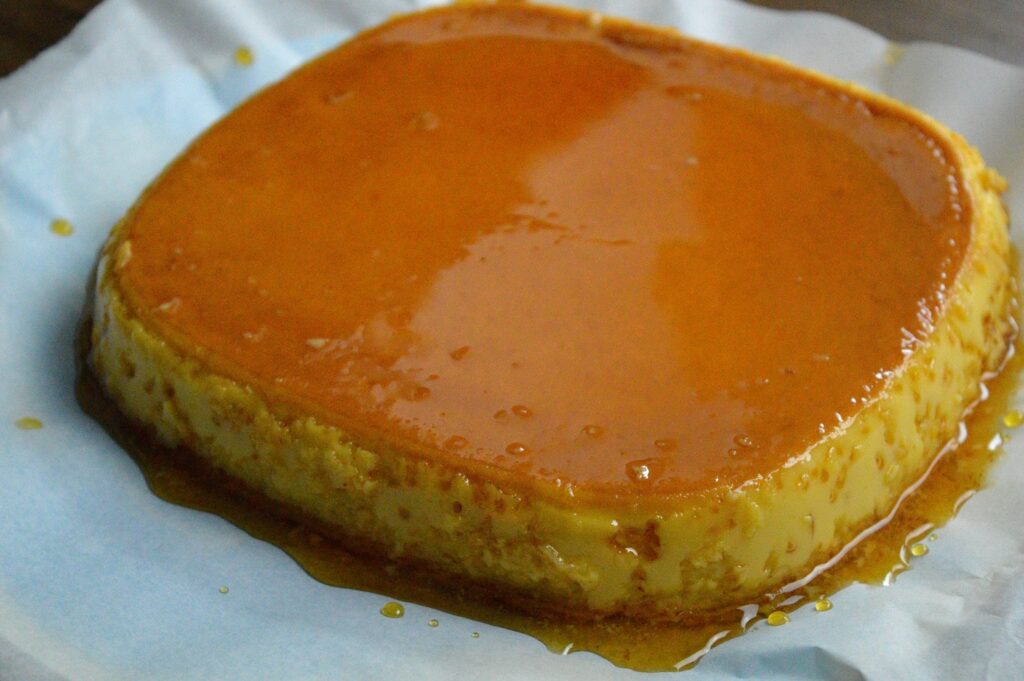 Before you mix anything or turn on a burner or the oven, the first thing I'd suggest you do is get two pans out. One needs to be big enough to fit the other into it. The cooking process is through a water bath.  I highly suggest you watch this video if you've never heard of what a water bath is. Also, her tip about waiting to add in the water until you actually have the pan on the oven rack is priceless. Believe me, you don't want water splashing all over your flan. Ever watched Worst Cooks In America?
Now you can preheat your oven to 350 degrees Fahrenheit.
The one thing that always sticks out when the word flan is mentioned is the caramel. Everyone makes it a bit differently, and to me, this is the toughest part. Don't feel bad if you have to try a few times. Oh, quick tip, warm your pan that you're making the flan in slightly before adding in the caramel. This will help it from "freezing" the moment you take it from the pan it was boiling in, to the pan it's going to bake in. Gently stir it around as well, so it coats well. Shockingly, there are only three ingredients to making this super simple caramel, sugar and water and the optional honey. Whether you use white or brown sugar is up to you!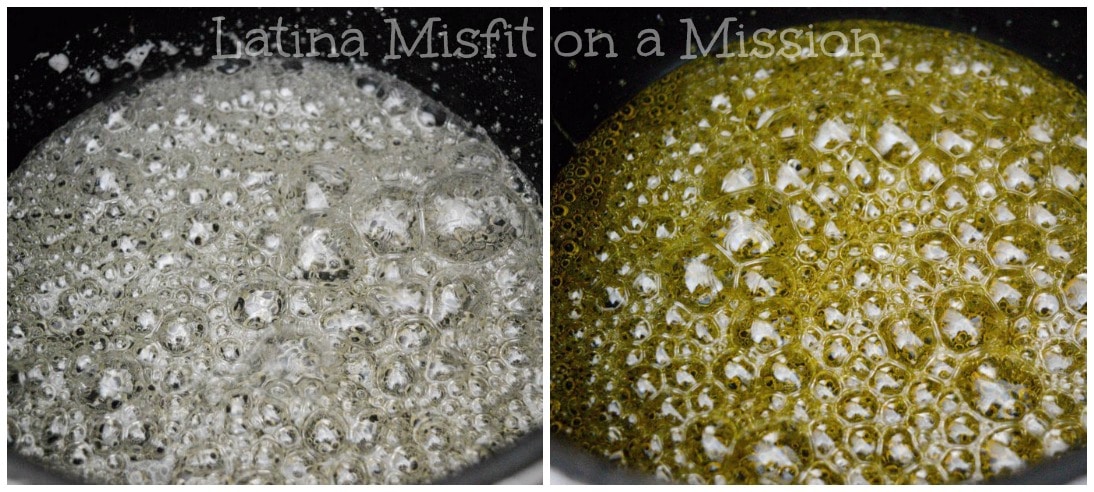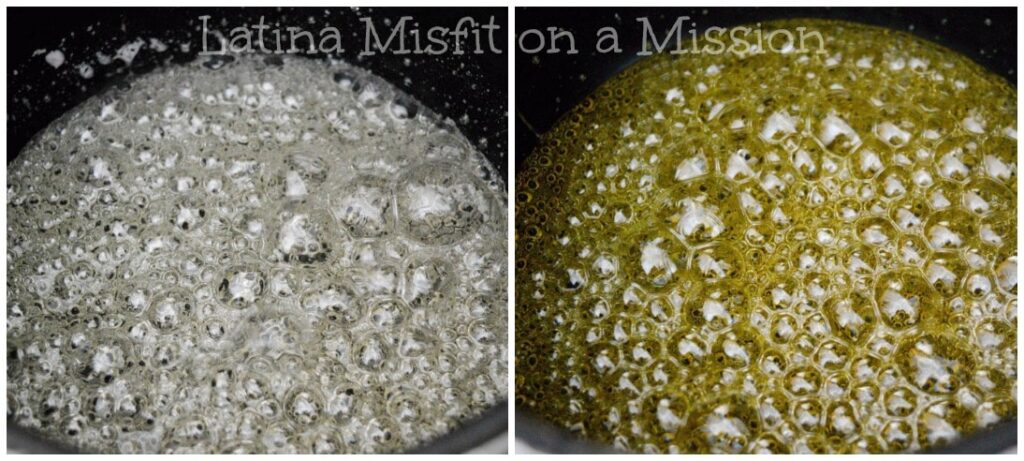 Flan is something many people believe is complex because of the many steps needed. But the truth is, once you make it, you'll become a pro. Well, I take that back, making the caramel can be hit or miss for even the professionals. Don't worry, it's a quick fix.
To make the caramel you have to in a small pan over medium heat, add the sugar and water, gently mix it together and let it do it's thing for about 8-9 minutes. Bubbles will begin to form, this is expected. Once it reaches a rich golden brown (not black) turn off the heat and add a teaspoon of honey. Mix gently and immediately add it to the baking dish you're using. Tip: Warm the pan slightly in the oven before adding the caramel, so it doens't harden the second you add it. Swirl it a little bit immediately so that there's an even coat.
Every Thanksgiving flan was served, my mom would make that kind more homey with cream cheese (I will make it soon). And just here and there in the winter months as a comfort dessert. Boy was I happy. In the spring and summer months, the lemon would come out. Which leads us to this dish. I once had chocoflan, which is half chocolate cake and half flan. Now that's amazing! I will make that soon too.
I love that flan is a dish that is almost like jello, as far as being "bouncy", but almost becomes pudding in your mouth. It's crazy to explain, but just amazing. It stores great in the fridge, about 3-5 days, but it never lasts that long in my house. It's perfect to make ahead for holidays and parties. This and arroz con dulce (rice pudding) covered with aluminum foil in the fridge was always a giveaway that a party was going to take place.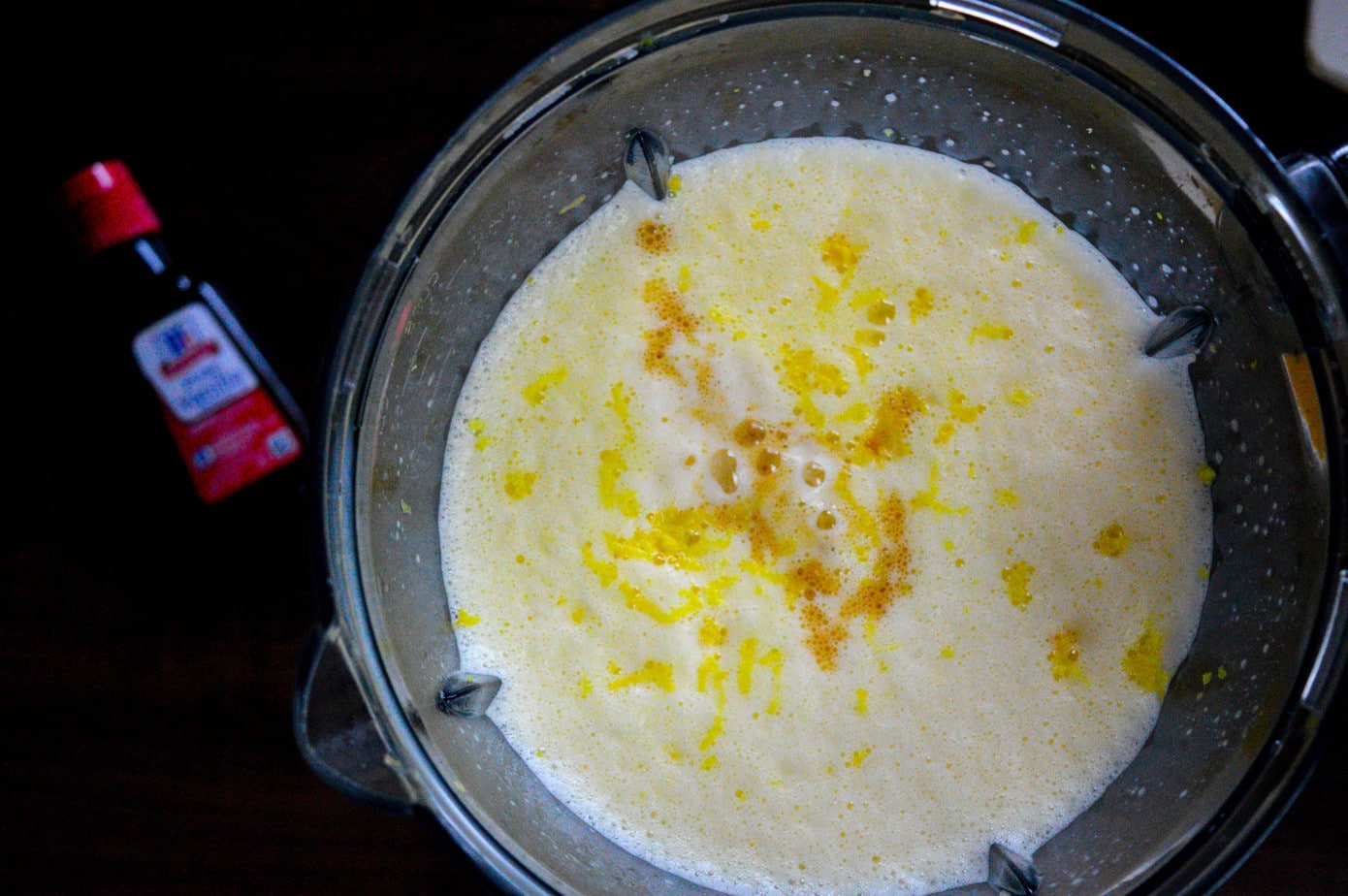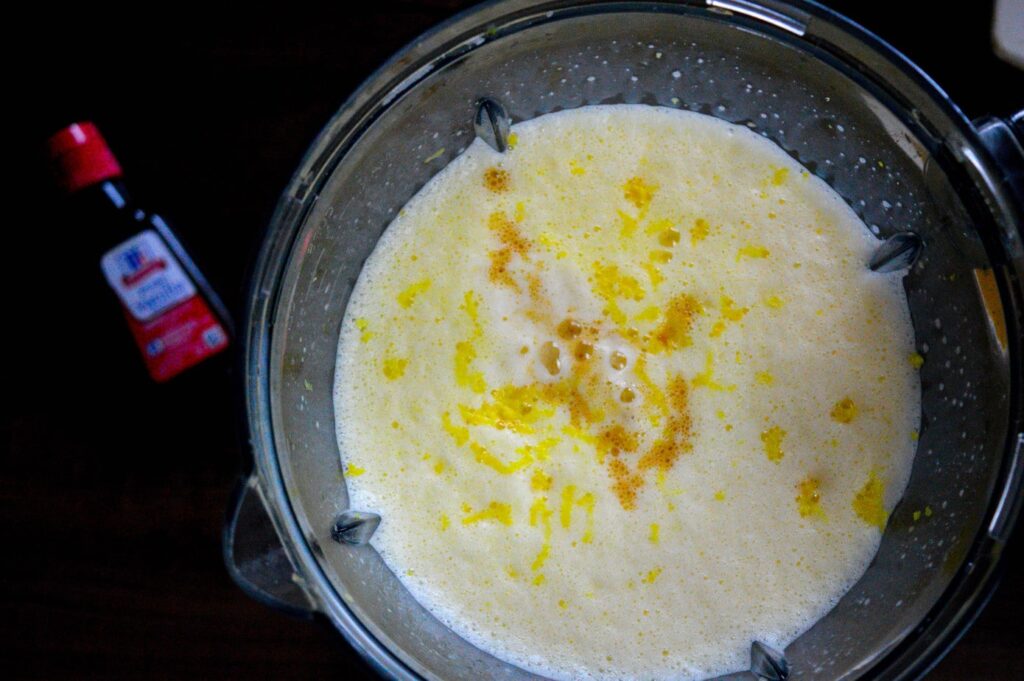 I usually make my custard before I make my caramel, but I guess you can make it either way. It's so simple. Seriously, all you have to do is dump all your ingredients into a blender and hit pulse for like 2 minutes. Tan Fascil. So easy.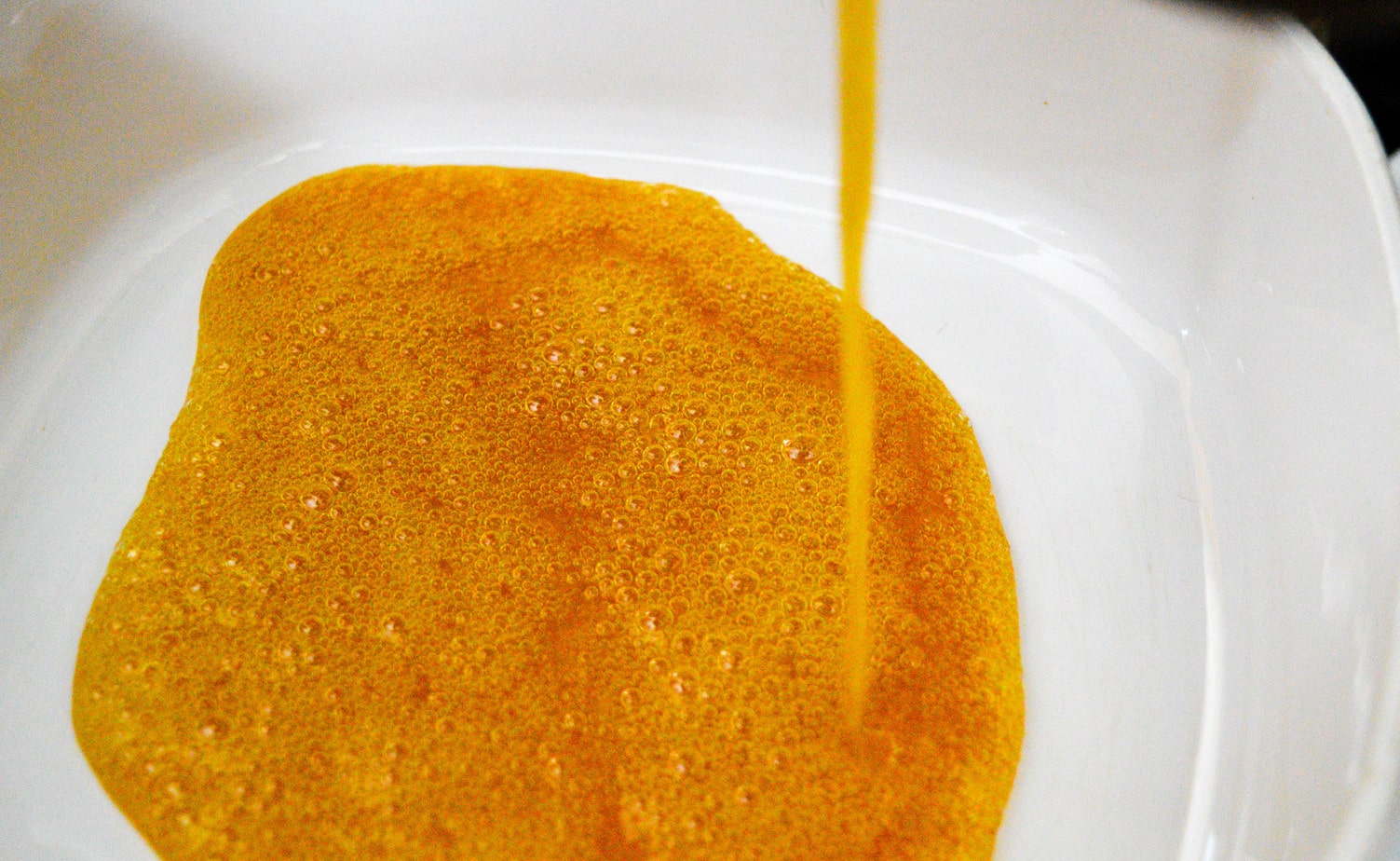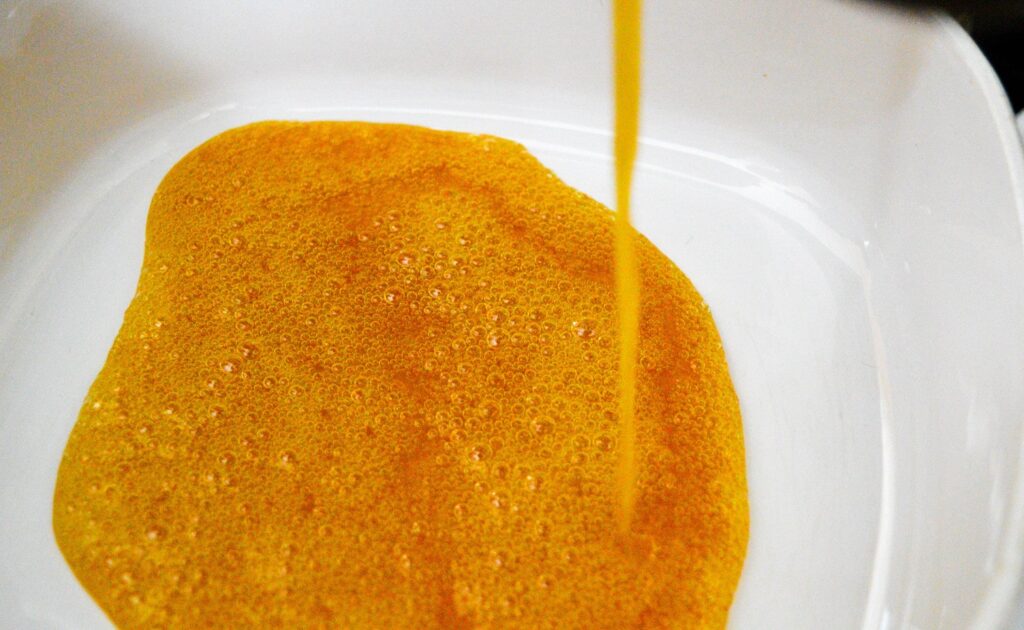 Once your ingredients are mixed and your caramel is made and is in the baking pan, the next step is to gently pour the flan mixture into the pan. My mom loves bold flavors, she literally cuts tiny chunks of the lemon peel and just lays it right on top before adding the flan into the oven. But I prefer to grate it over the flan.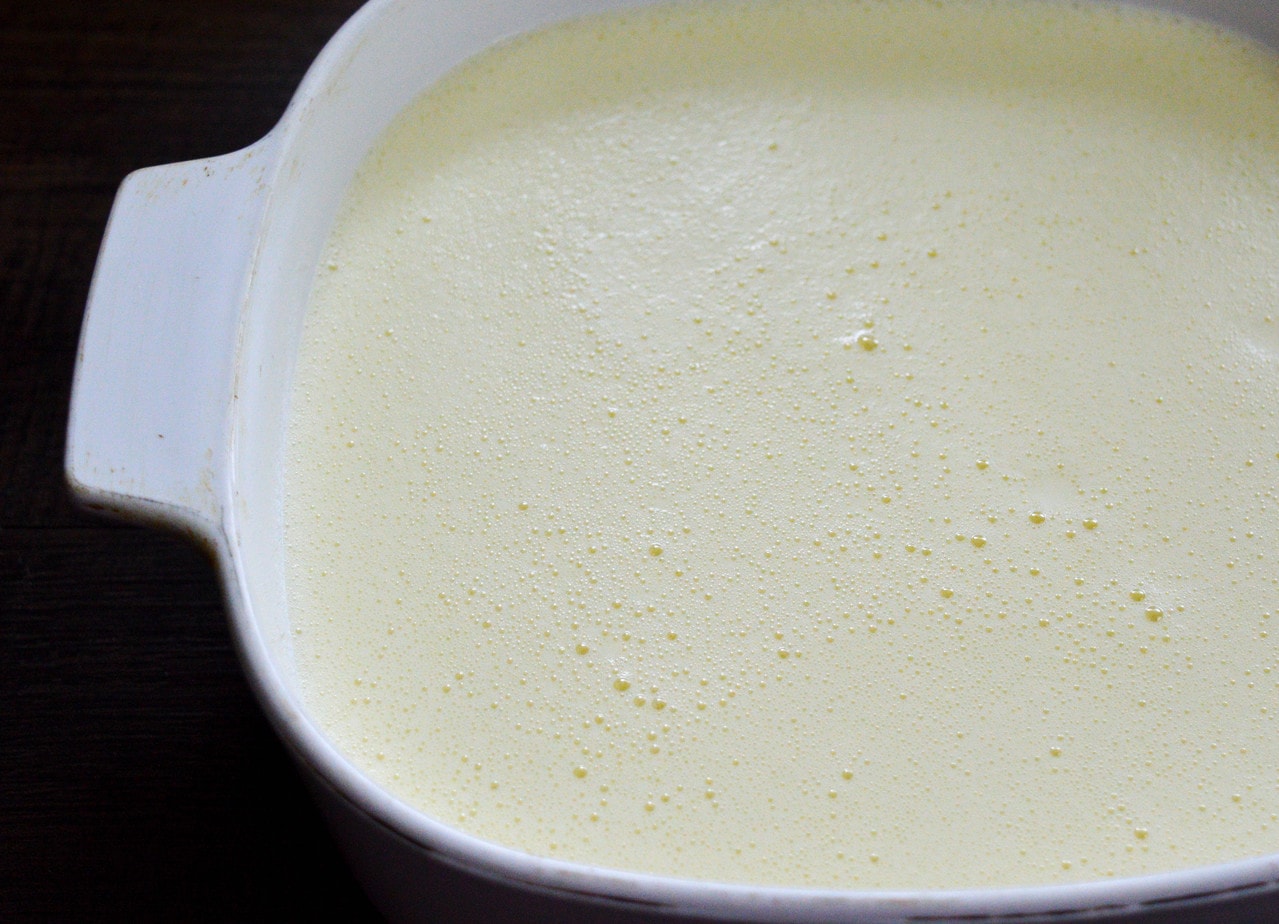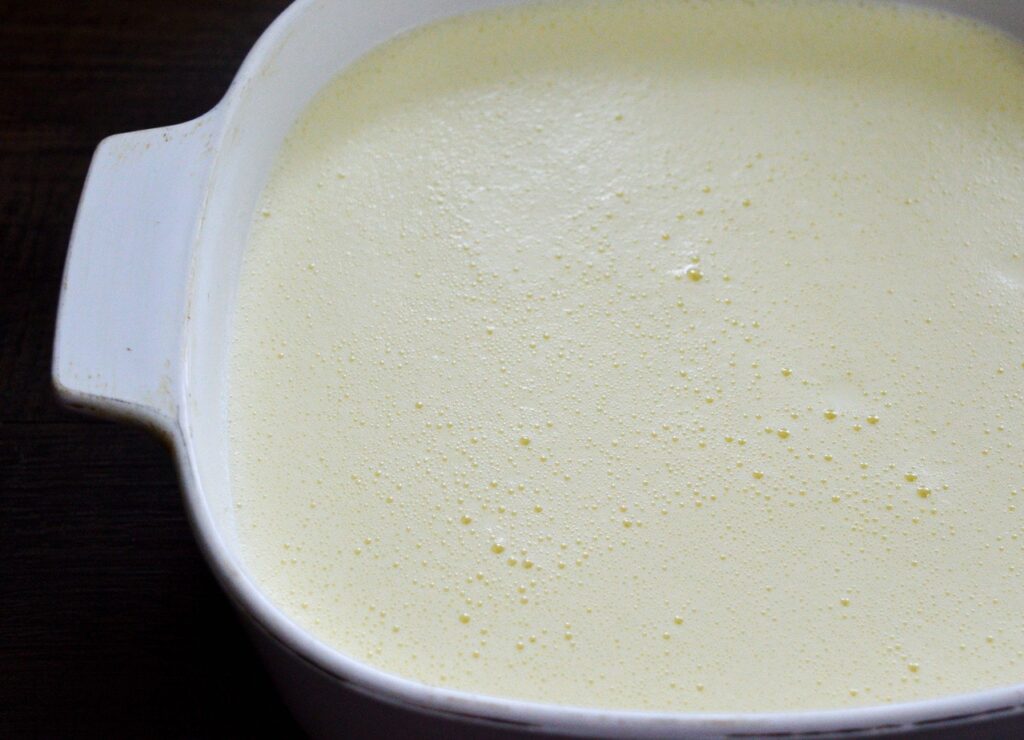 Once the flan is in the pan, place it into the bigger pan, then gently add water to the outside of the smaller pan. (See video above.) Make sure not to overfill it. Halfway should be enough.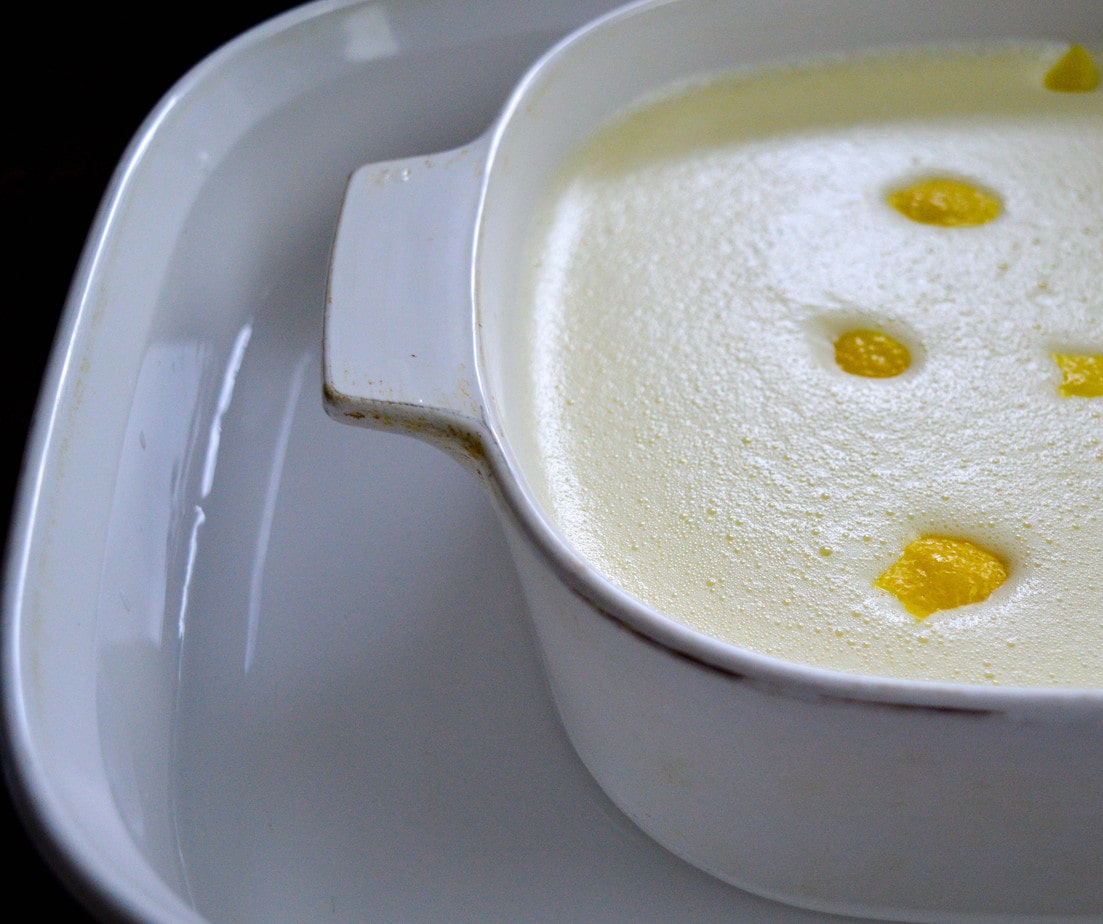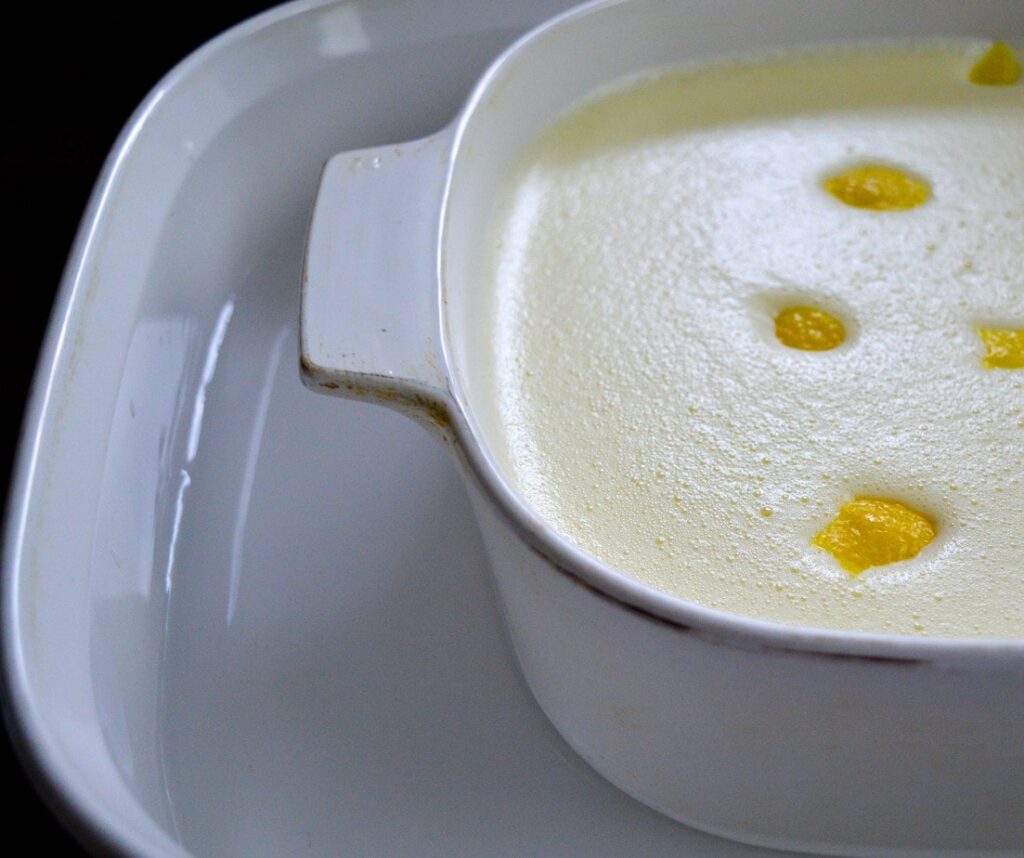 I can't wait to see your photos, share it on Facebook! Well, fellow misfits, I have to run and serve the chicken and dumplings I made for dinner tonight. As always, buen provecho!
📖 Recipe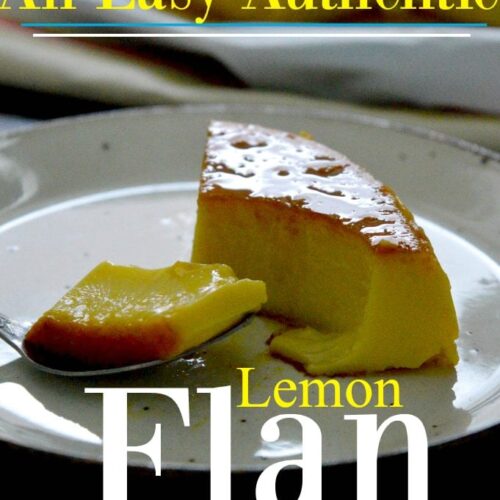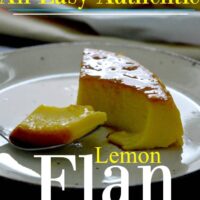 Authentic Puerto Rican Lemon Flan
This creamy lemon flan recipe is the perfect dessert for a warm spring or summer night.
Print
Pin
Rate
Ingredients
¼

cup

water

¾

cup

sugar

6

eggs

1

can of condensed milk

½

cup

of sugar

lemon zest

½

teaspoon

of vanilla

1

can of evaporated milk

pinch

of salt
Instructions
Preheat oven to 350 degrees Fahrenheit.

In a small pan over medium heat, boil water and sugar together, stirring occasionally, until it gently boils and becomes an amber color.

In a blender, mix together eggs, condensed milk, evaporated milk, vanilla, salt, and sugar together until well blended.

Put caramel into an 8x8 pan, gently shift the pan side to side to cover the whole bottom of the pan with caramel.

Gently add in the blended mixture over the caramel. Sprinkle lemon zest over the flan mixture. Put the 8x8 pan into a larger oven pan and add water to the larger pan to give it a water bath.

Bake for 35-40 minutes or until a toothpick comes out clean from center of flan.

Remove from heat and allow to cool completely before gently flipping flan onto a large flat platter.
Nutrition
Serving:
0
g
|
Carbohydrates:
0
g
|
Protein:
0
g
|
Fat:
0
g
|
Saturated Fat:
0
g
|
Polyunsaturated Fat:
0
g
|
Monounsaturated Fat:
0
g
|
Trans Fat:
0
g
|
Cholesterol:
0
mg
|
Sodium:
0
mg
|
Potassium:
0
mg
|
Fiber:
0
g
|
Sugar:
0
g
|
Vitamin A:
0
IU
|
Vitamin C:
0
mg
|
Calcium:
0
mg
|
Iron:
0
mg