Simple sweet and classic, this Cuban guava and cream cheese cracker recipe is as Cuban as it gets. Served at any time of day, this snack is perfect for unexpected company, to eat during homework breaks, or with your morning cup of coffee.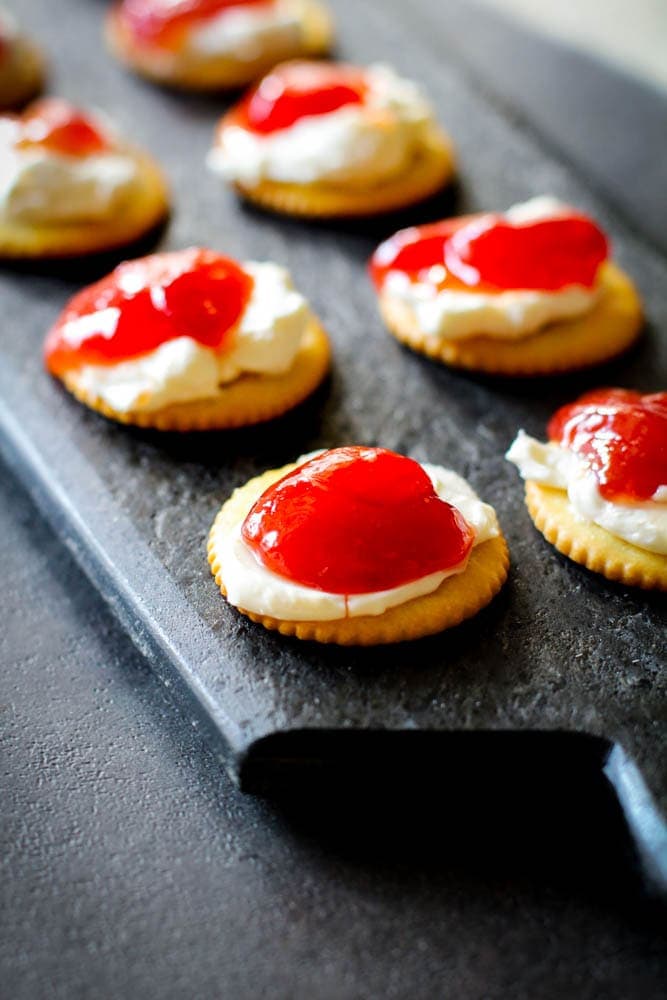 What is guava?
Guava is a small fruit that is sweet and can be eaten raw. Typically, guava that is used for pastries is found in a paste that comes in a tin, or like in this recipe is in jelly form (my favorite).
Where can you buy guava?
If you want raw guava, it's best to go to a Latin or Asian market if you live in the north. Shockingly, guava is in season in the winter time! YES! This makes my November 25th heart happy. Always smell your guava before purchasing. A yellowish green hue means it's almost ripe and buy now to eat either today or the next day. If you see a few specks of pink, game on, it's as sweet as it's going to get. If it's bright green, keep it on the counter and wait a few days. Also, the seeds are okay to eat!
If you want to buy a paste or jelly that's used for pastries you can find it at most large supermarkets or even at Walmart.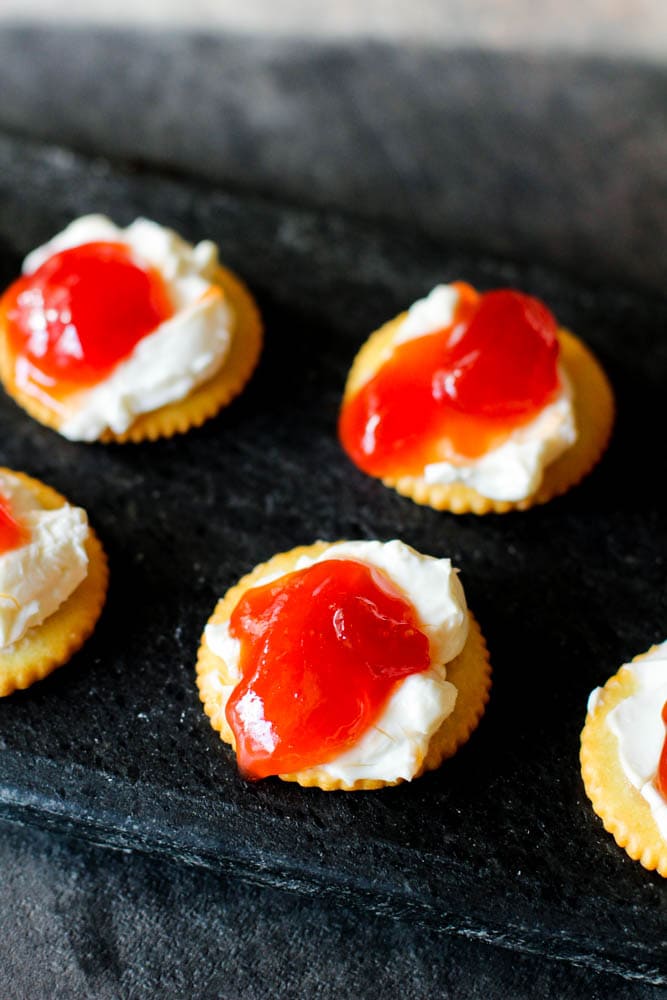 For this recipe I'm using the guava jelly that is found in a jar. You could also use the paste and cut small slices to top the cream cheese.
To assemble this recipe, you seriously have 3 steps. Grab your crackers (my father prefers the Goya snack crackers, but I didn't have them on hand), then add a small smear of softened cream cheese, and an even smaller dollop of guava jelly or paste. That's all it takes to make these Cuban guava and cream cheese crackers!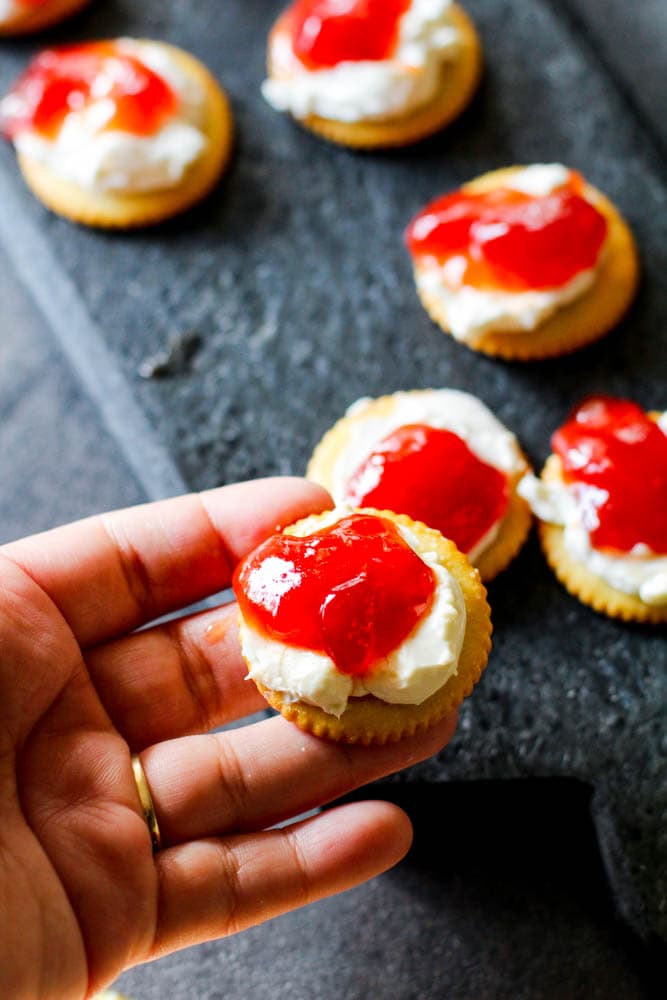 That's it mi gente! Also, please remember to like me on Facebook and leave a comment below of what else you'd like to see made soon. Buen provecho mi gente!