I received compensation from Bayer Consumer Health, makers of MiraLAX® to write this post. MiraLAX® is a laxative used to treat occasional constipation. All opinions are entirely my own. #EaseTheDay #CollectiveBias
Today I'm going to be sharing a fun blueberry coconut agua fresca smoothie recipe! This smoothie is not only delicious, but I have found a tip I'd like to share with you, when it comes to dealing with occasional constipation. First, let's discuss occasional constipation…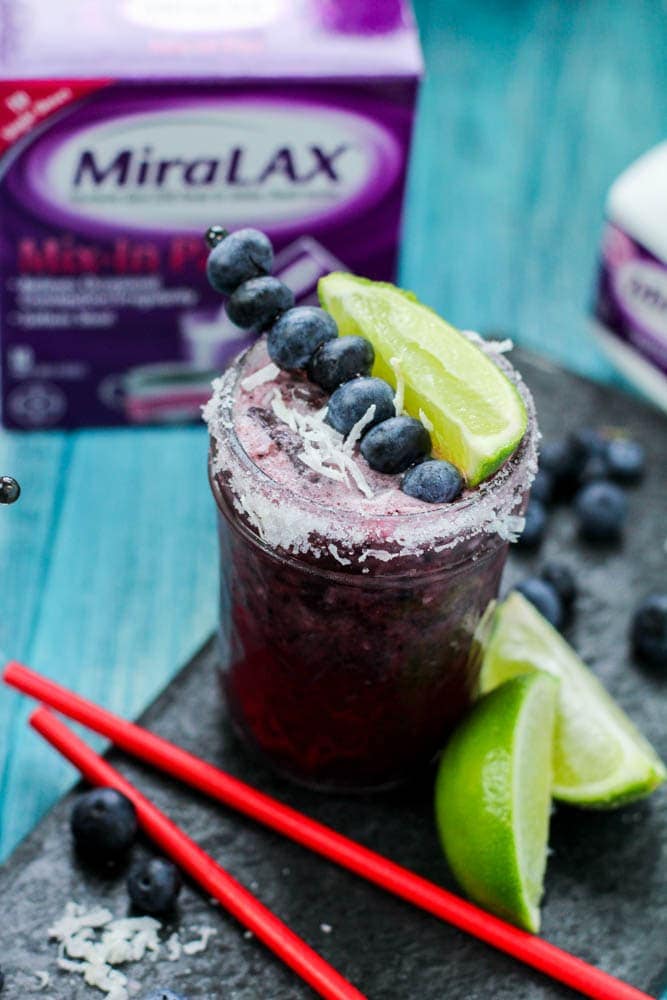 If you're finding yourself having occasional constipation, it's great to first look at your diet. If you want to find relief for your occasional constipation, I highly recommend MiraLAX®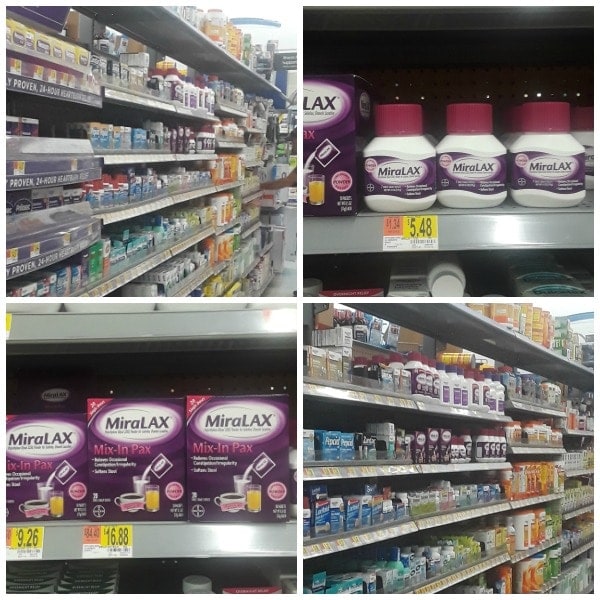 Reasons Why I Recommend MiraLAX®
MiraLAX® works with your body's natural process to provide effective relief from occasional constipation. Because it works with the body, MiraLAX® provides a gentle experience, and doesn't cause harsh side effects.
MiraLAX® is different from stimulant laxatives. Stimulant laxatives make your body go by forcefully stimulating the nerves in your colon. MiraLAX® works with the water in your body to hydrate, soften, and ease, unblocking your system naturally.
MiraLAX® can be easily found at your local Walmart plus, you can always use Walmart pickup to save time!
MiraLAX® is affordable (woot woot, I'm all about saving money over here), and on top of that, you can save on any MiraLAX® product with this coupon.
MiraLAX® is used for relief of occasional constipation.
Now onto the refreshing blueberry coconut agua fresca smoothie recipe!
How To Make Blueberry Coconut Agua Fresca Smoothie
This recipe literally only needs two ingredients! I use all natural coconut water, with chunks of coconut in it. Que rico! I fill a large mason jar with it (about 1 1/2 cans of coconut water).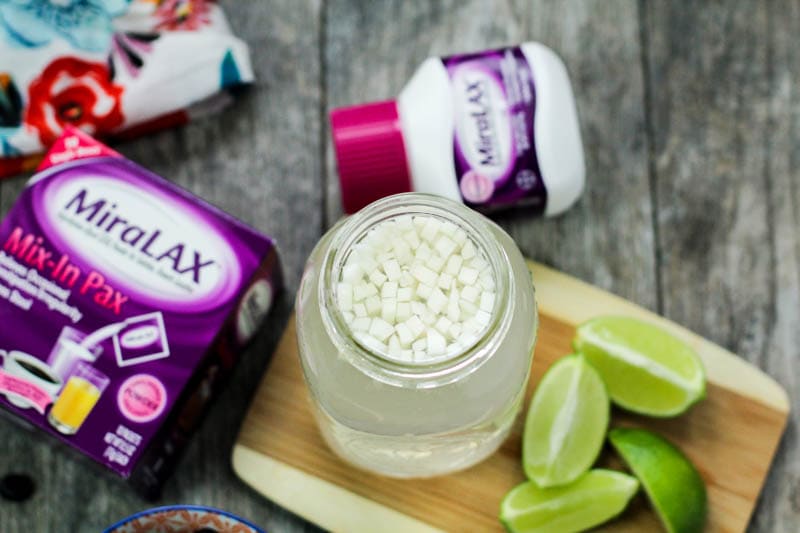 Next, I like to use frozen blueberries. You can either use already frozen berries, or freeze fresh berries. I used about a cup of frozen berries.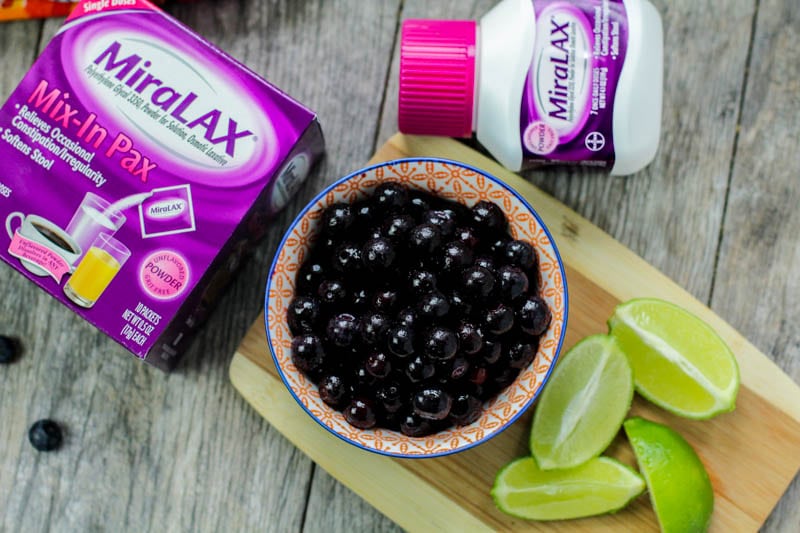 Next, we add these two ingredients into a blender.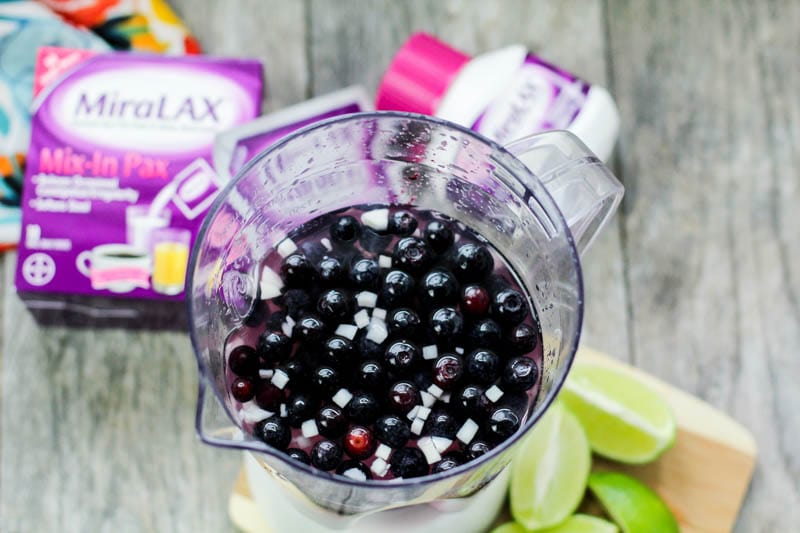 Look how pretty and refreshing it already looks!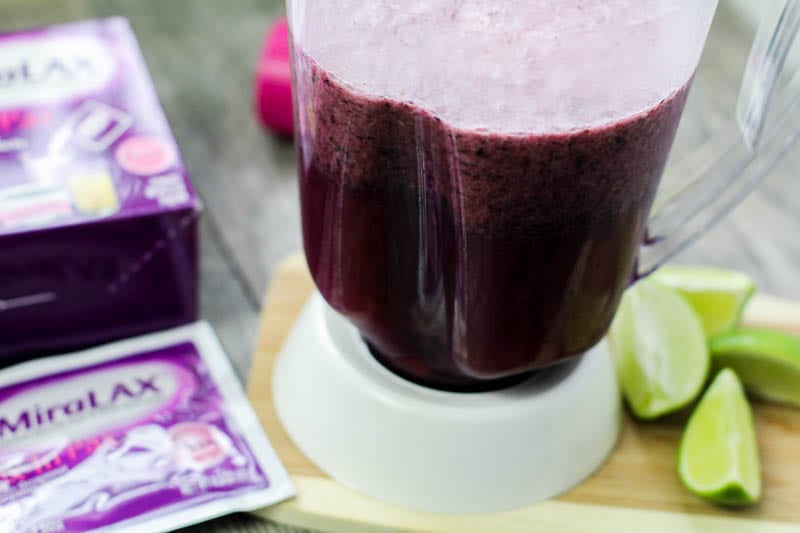 Blend it for a few seconds. For a chunkier, more smoothie/icee like agua fresca, add in about a cup of ice. The separation is natural, you can easily stir it before serving. 🙂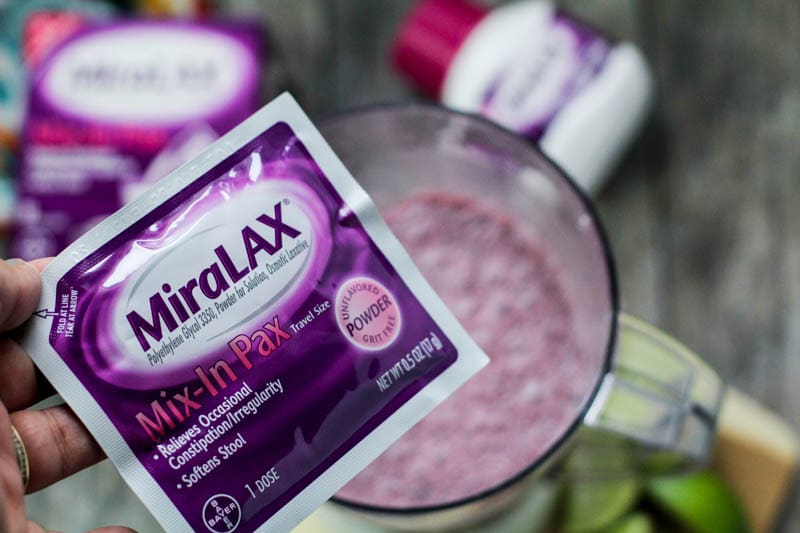 For a quick reminder, this is the perfect time to add in some fresh lime juice for an additional optional flavor shot. Tip: When needed, I add in MiraLAX® Mix-In Pax to my cup of coconut blueberry agua fresca for relief of occasional constipation.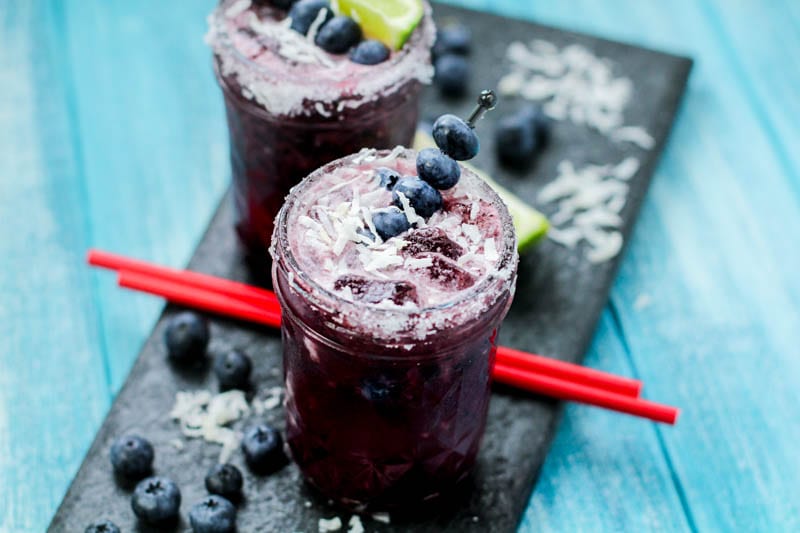 That's it mi gente! Enjoy this blueberry agua fresca smoothie recipe before summer officially ends.
HOW TO MAKE COCONUT BLUEBERRY AGUA FRESCA SMOOTHIE
1- 12oz can of Goya coconut water (or your brand of choice)
1/2 cup of frozen blueberries
Mix everything together in a blender. Toss in extra blueberries if desired, lime juice, and top with shredded coconut for a fantastic drink!