TRIGGER WARING
I recently shared a post about my recent history of depression and the stories behind them.
I want to talk about my stay in a behavior health facility.
I was hospitalized in a behavioral health facility (aka mental institute) twice in the last two months. During my stays, I was able to relax, destress, and identify triggers and begin healing.
During my last stay, I met an artist, a man who's soul is just as broken as mine. Still, he is a survivor and fighter! His art represents pain and hope... it's like a beautiful disaster.
I feel a pull to trees and a full moon, they calm me. I asked him to draw me a small "painting", and with a "bendy pen" he drew a beautiful scene that instantly calms me and brings me joy.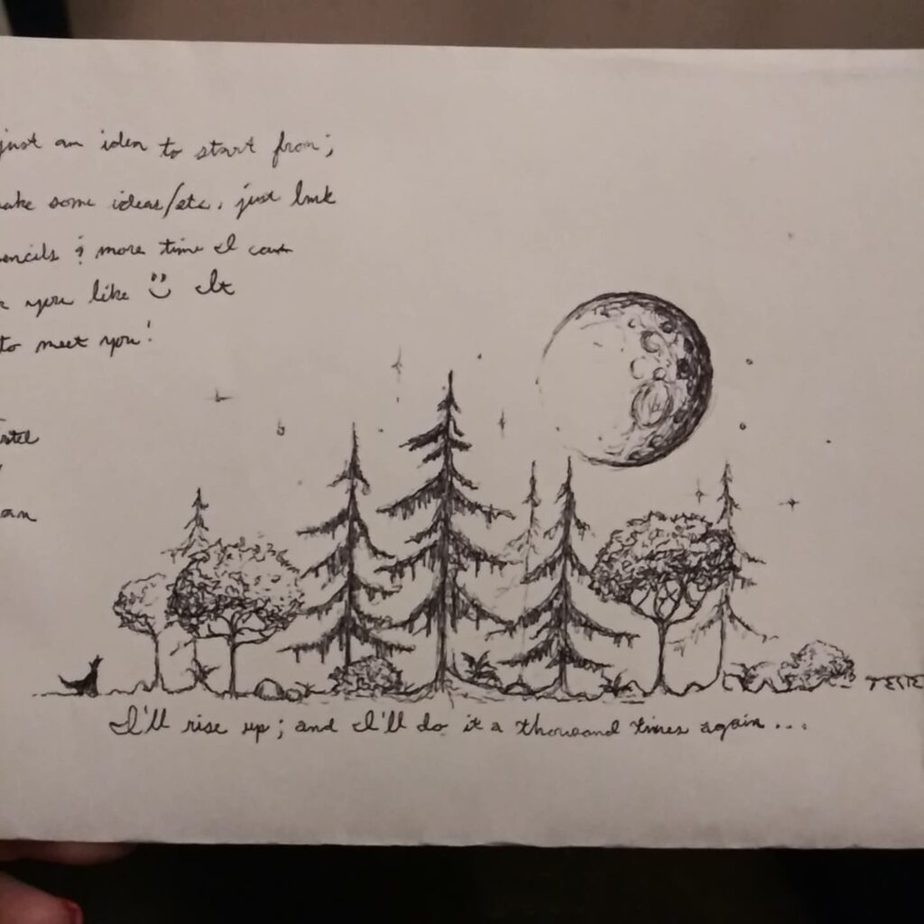 When I left the hospital, I finally had some clarity, and realized, like I mentioned my fears in my other post where I share my suicide attempt survival story, that it's not having a large family that drove me to the brink. It is depression and unhealed trauma that needs to be healed.
During the hospital stay, we had music therapy. We would go over song lyrics and "I'll rise up" by Sandra Day has always been a song that gives me hope during the dark and light times.
I asked him to specifically write "I'll rise up ; and I'll do it a thousand times again..."
I'll rise up - regardless of what happens or what has happened, I am a fighter, a survivor, a woman of strength. I've gone through the worst life had to offer already and I am in control of my destiny.
; the semi-colon is a symbol of hope in the mental health community. It's not a period, the story does not end. It is a reminder to keep going, your story is not finished being written.
And I'll do it a thousand times again - mental illness is chronic. Depression is now apart of my biology. Just like some people suffer from seasonal allergies, I will probably forever have depression waiting for the opportunity to strike back when least expected. And when it does, I'll rise up!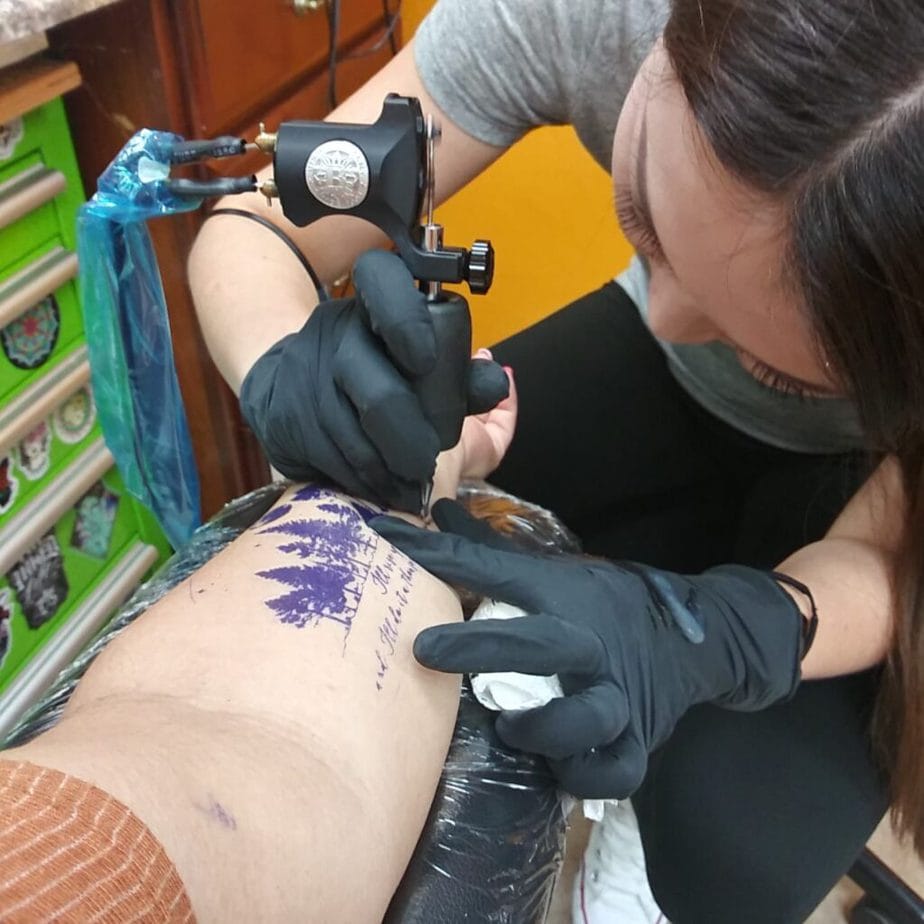 I was so moved by the artwork and lyric, that I knew in my heart that I wanted it on my arm. My heart on my sleeve, beautiful right?
I grew up in a Baptist church, super conservative. I swore to myself I would never get tattoos on my arms. I kept trying to find ways to talk myself out of it. But then I reminded myself. I should be dead right now. If I was dead, having had artwork on my body that is visible would not have meant anything to anyone. Why should I care now that I'm living? It's time for me to live freely and without fear, guilt, or shame.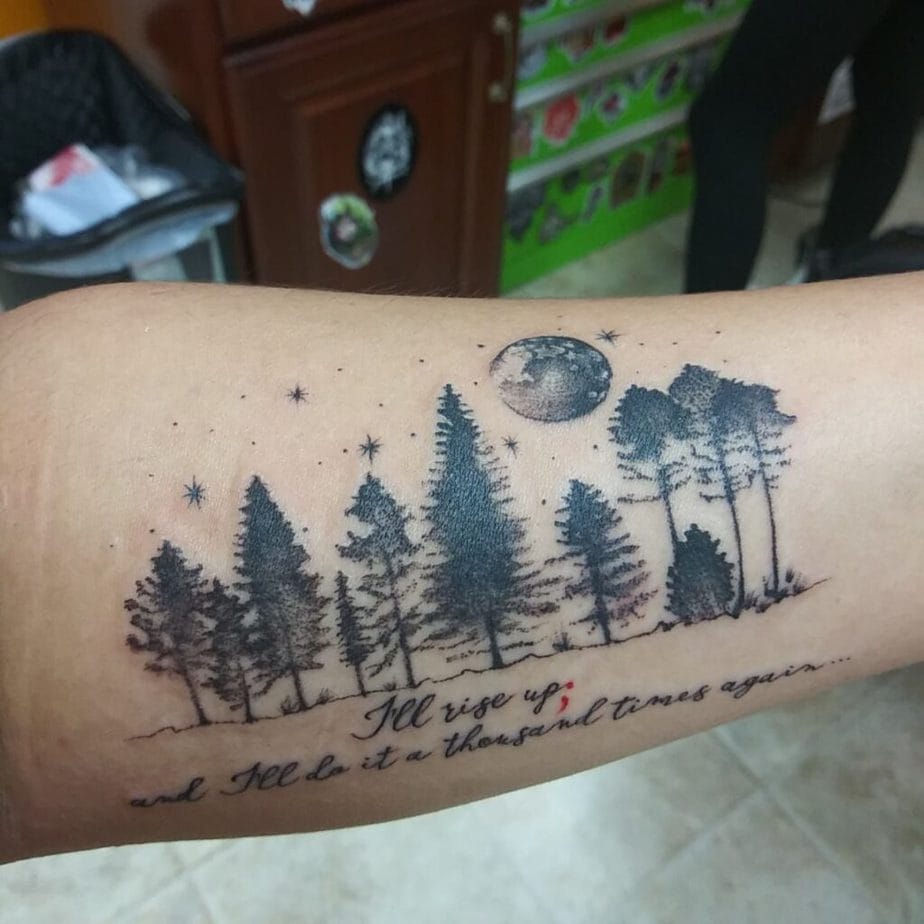 I am absolutely in love with this piece. The drawing was made by someone (TERKEL) I know that is battling the same demons, and that alone makes it so meaningful, it will remind me of our conversations and the great experience I had playing volleyball with him and a dozen more souls that in some way or another have been shattered.
I loved it so much that I decided to have a second tattoo done!
Why? PORQUE PUEDO which means BECAUSE I CAN!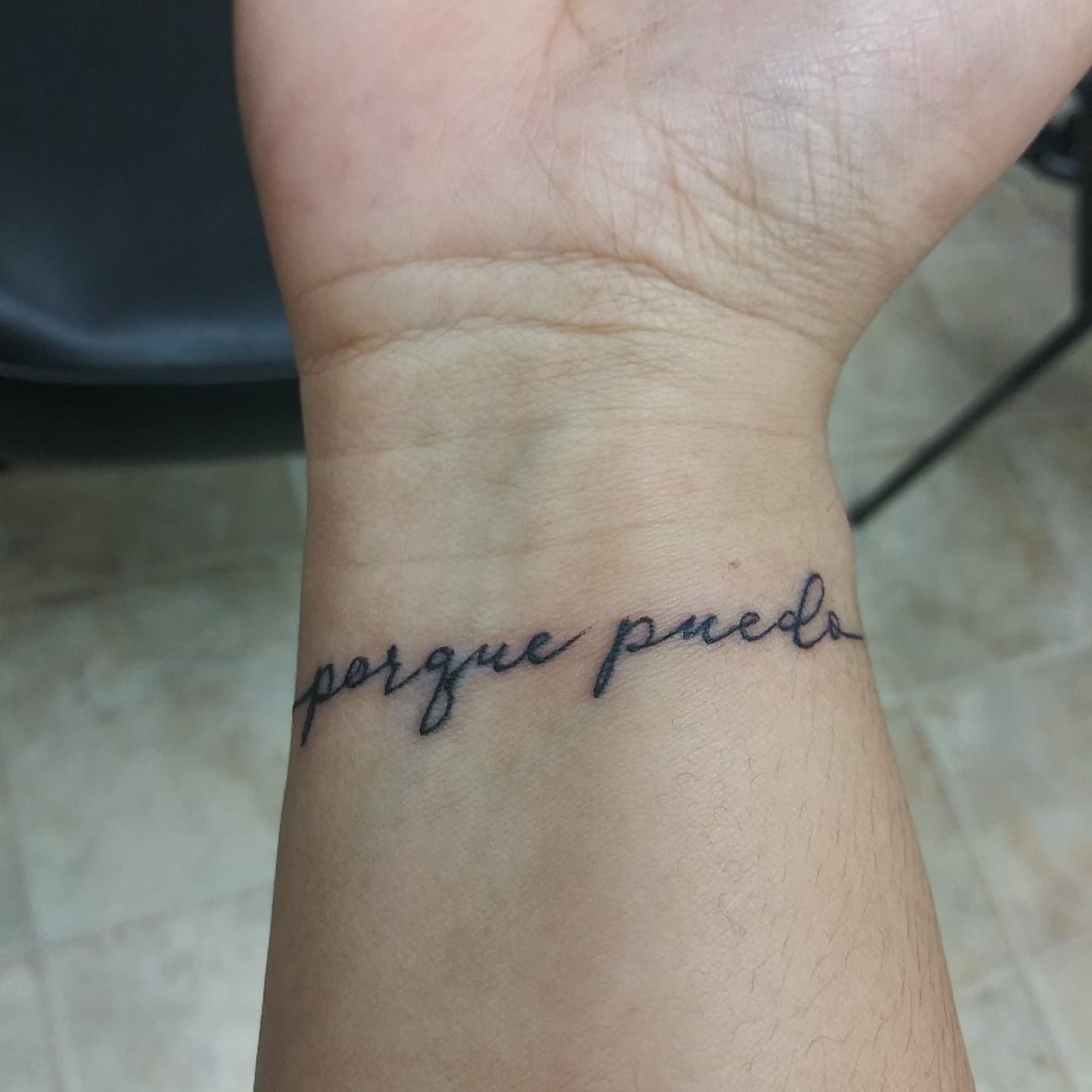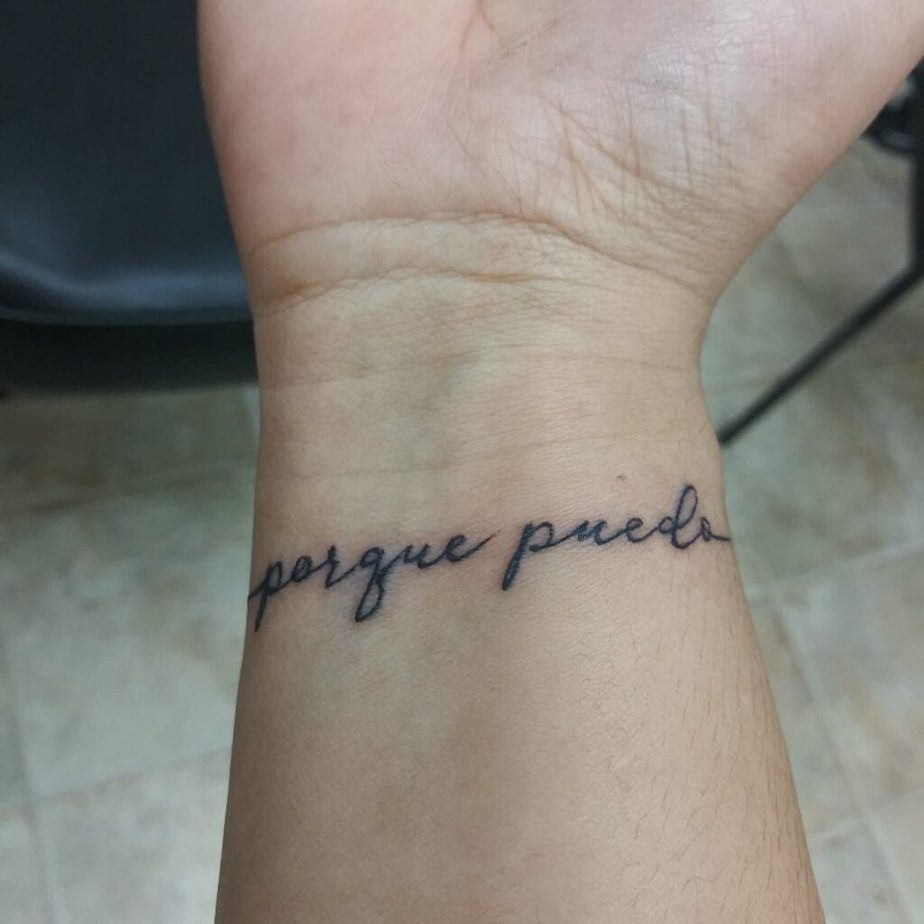 Because I can be free to love who I want, regardless of color, gender, or class.
Because I can reach any goal I want.
Because I can be the best mother I know my children need.
Because I can conquer my demons with faith and strength.
Because I can be me.
Because I can be strong.
Because I can say NO.
Because I can say YES.
Because I can be the one to break this generational curse.
Because I can I NOW AM.
Healing from abuse, trauma, depression, or any illness takes time and it is a journey. We all have coping mechanisms. For me, this was used to hide old scars that read "help me" from my first attempt at the tender age of 15.
The old reminder of pain has been replaced with a reminder of hope and positivity.
Let's bury the stigma associated with tattoos. Tattoos are an expression of artwork. Like all art, beauty is in the eyes of the beholder, just because we may not like it, does not mean we should discriminate against it.
IF YOU OR SOMEONE YOU KNOW IS STRUGGLING WITH DEPRESSION AND THINKING ABOUT COMMITTING SUICIDE, PLEASE CALL THE NATIONAL SUICIDE HOTLINE AT 1-800-273-8255 OR 911 OR GO TO YOUR NEAREST EMERGENCY ROOM