Last year my husband's aunt made this incredible eclair puff. I mean, it was a total copycat of  Boston Cream donuts, only smaller. One day I was strolling through the baking aisle and came across the Jello section, I mean, instant pudding -what's not to love? Then I saw it, caramel flavored instant pudding. This recipe idea instantly came to mind. These tasty caramel apple cream puffs are easy to make, definitely involve the kids.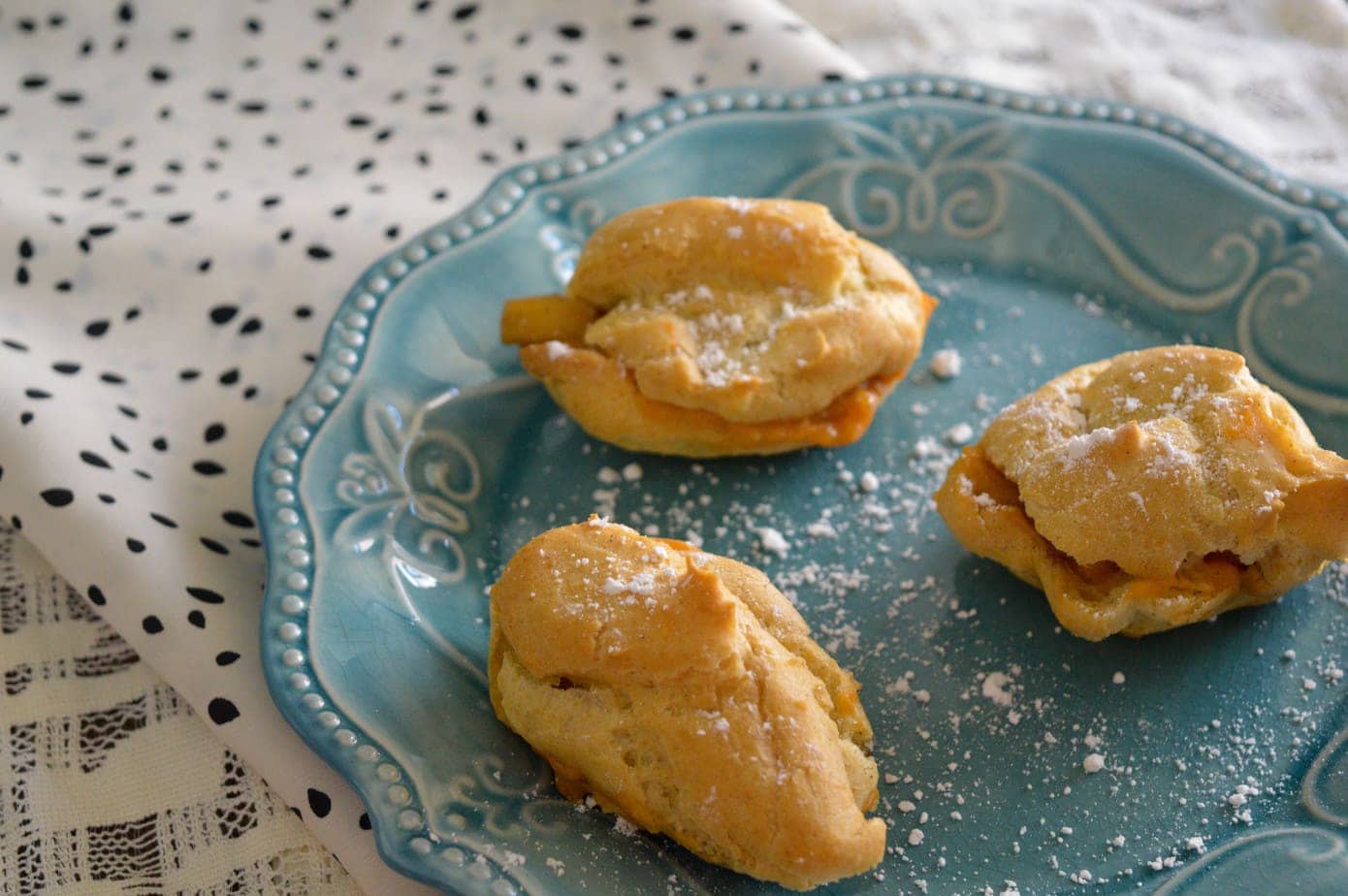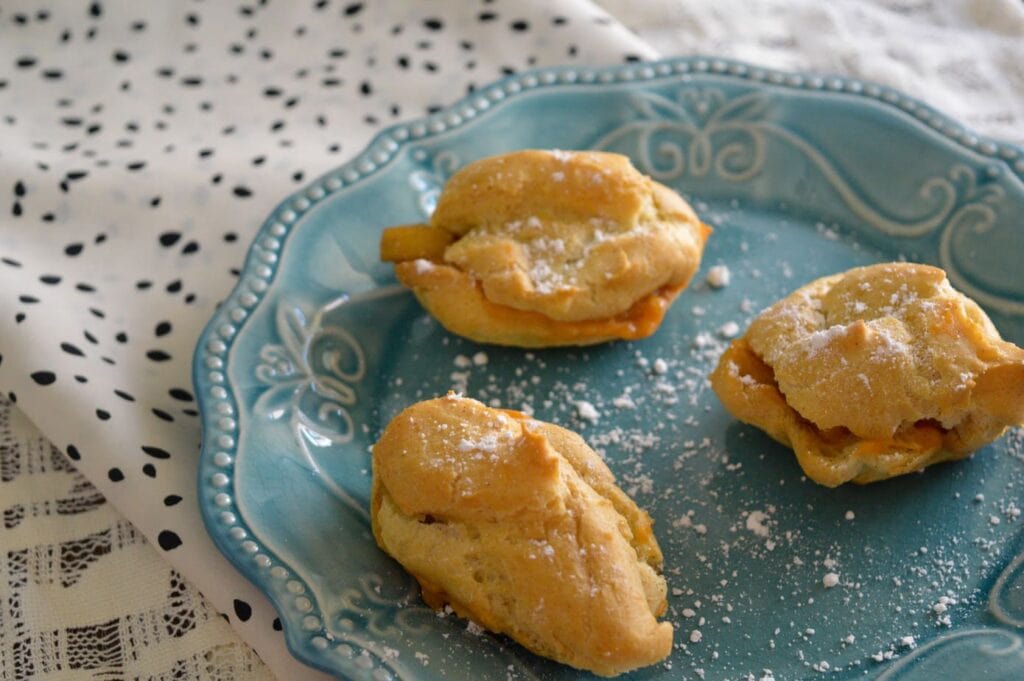 How To Make Tasty Caramel Apple Cream Puffs Dessert
This puff pastry recipe was given to me by my husband's aunt, the only difference is that I added some cinnamon to it. I warn you, your hands are going to get sticky! Best advice is to have a bowl of water nearby to occasionally dip your hands into.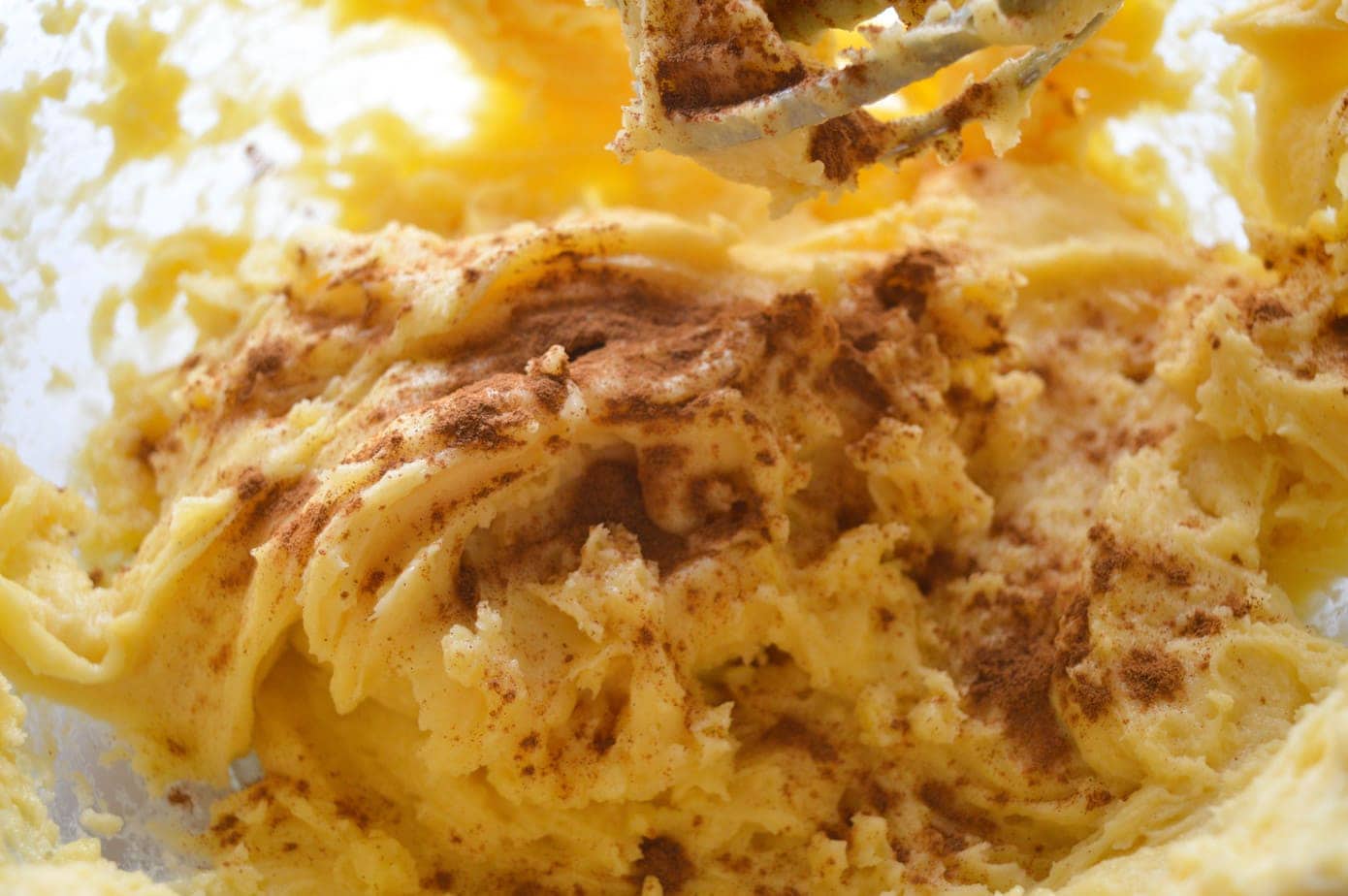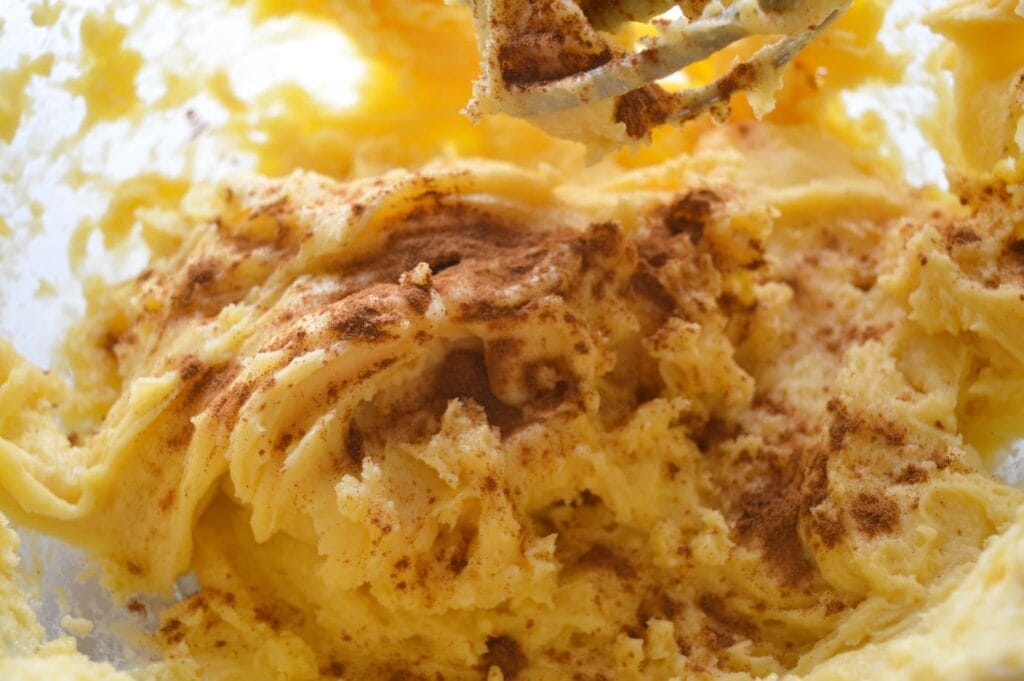 These puffs were an absolute blast to make, but I warn you, they make a bunch. I know I started growing impatient and wanted to just make jumbo ones, but with a large family, making smaller ones and having "more" always wins. Kids love to plop 3 or 4 small ones instead of one big one. Plus, when they're smaller they cook better in my opinion.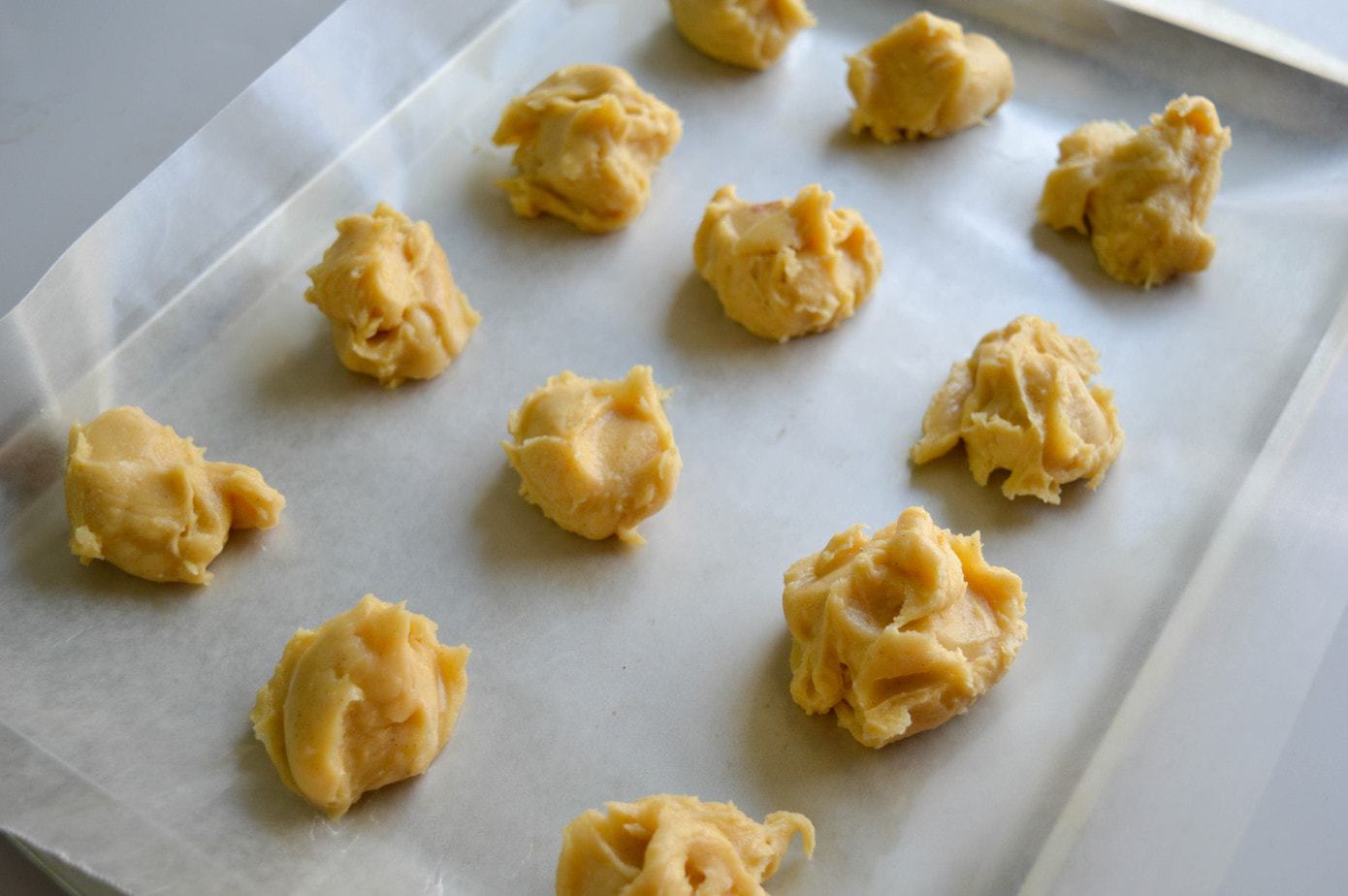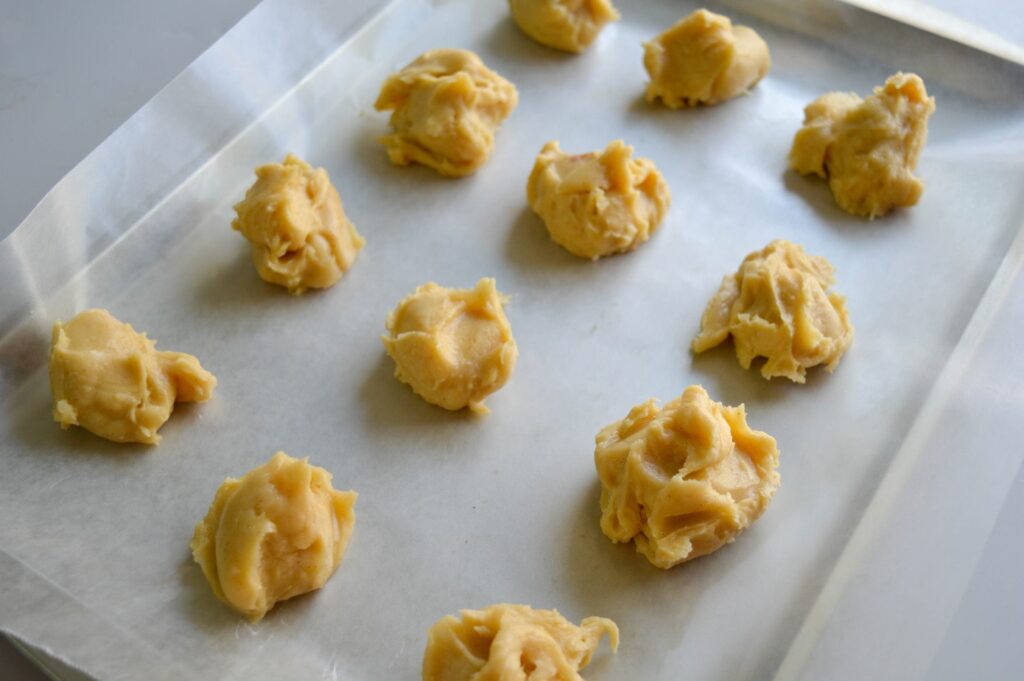 Making cooked cinnamon apple is something I can do all day, every day. The aroma of fresh apples cooking in a pan filled with some brown sugar, butter and cinnamon brings me joy. Plus, as the chef I can sneak a few bites in. Cook until apples reach the desired tenderness. (p.s make a bit more than you need when kids are cooking with you -they too like to follow every movement said chef makes, including taste testing.)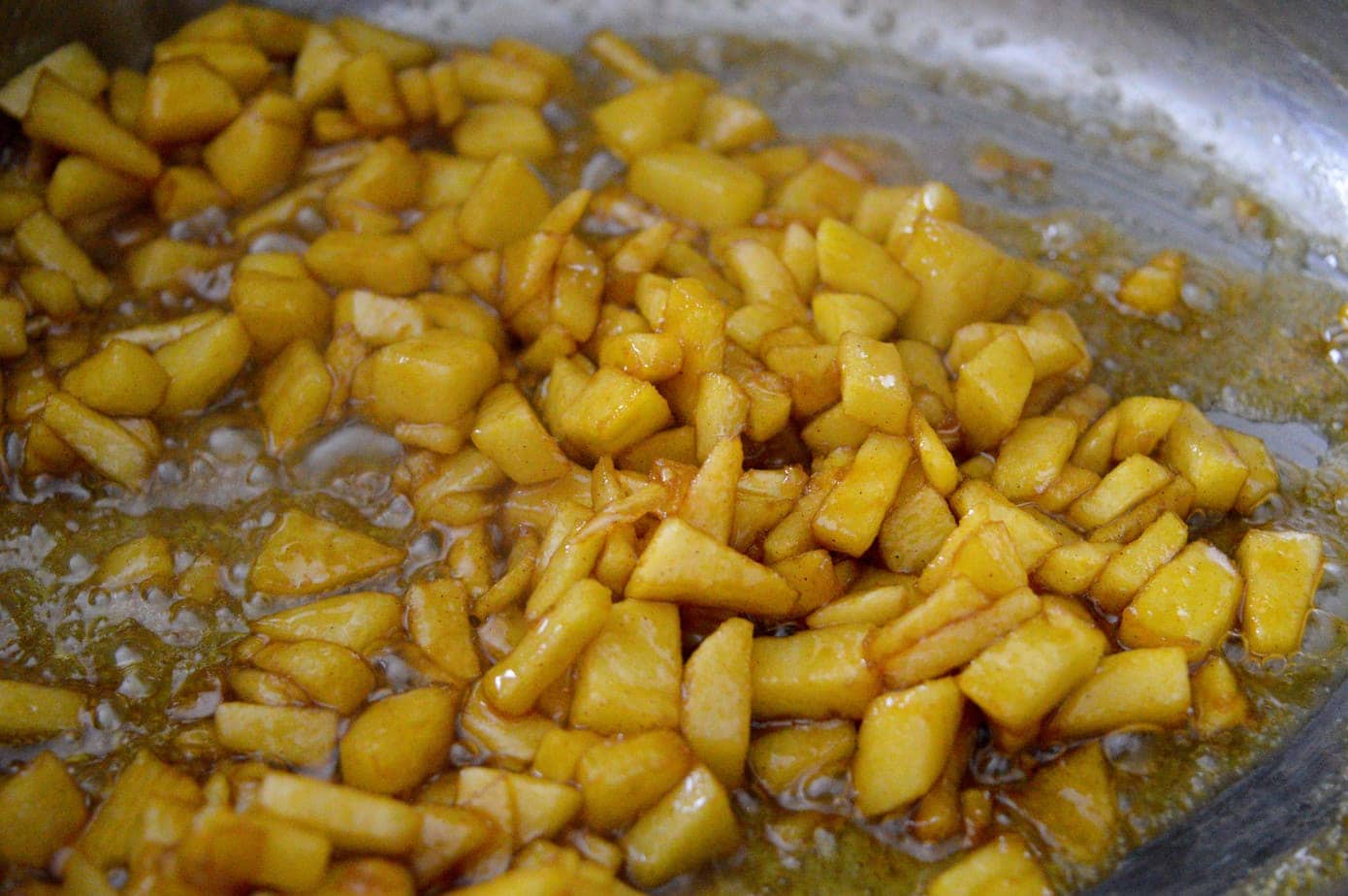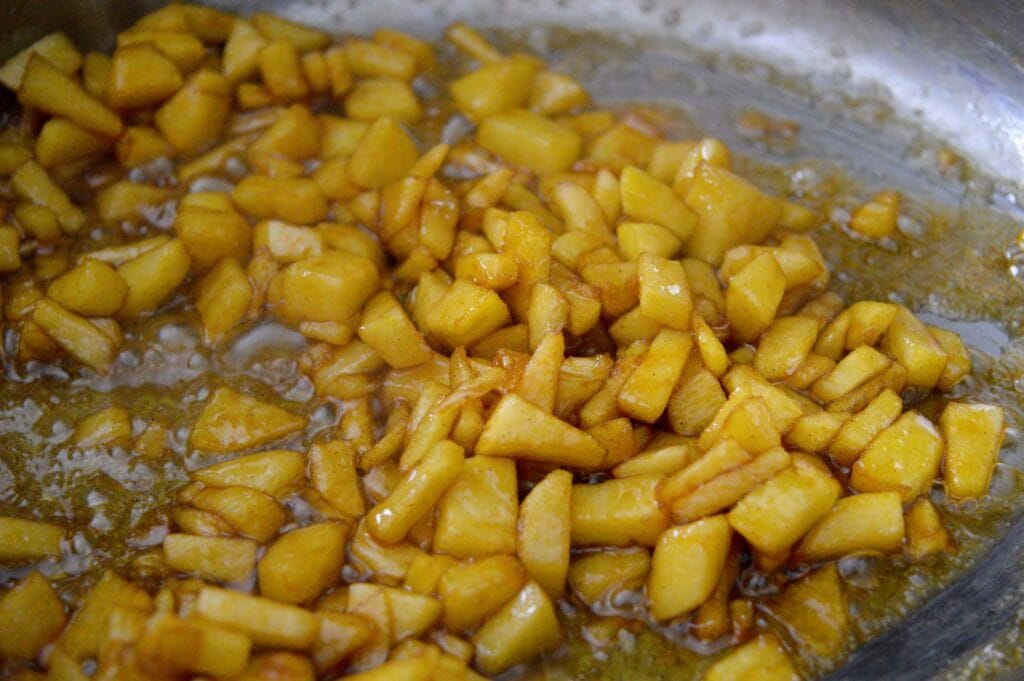 Now that your puffs have been made and have cooled enough to handle, and your apples have been sauteed in the beautiful sugar and cinnamon mixture, and your caramel pudding has been made, set up your station. (Did your tongue just get full over that sentence?)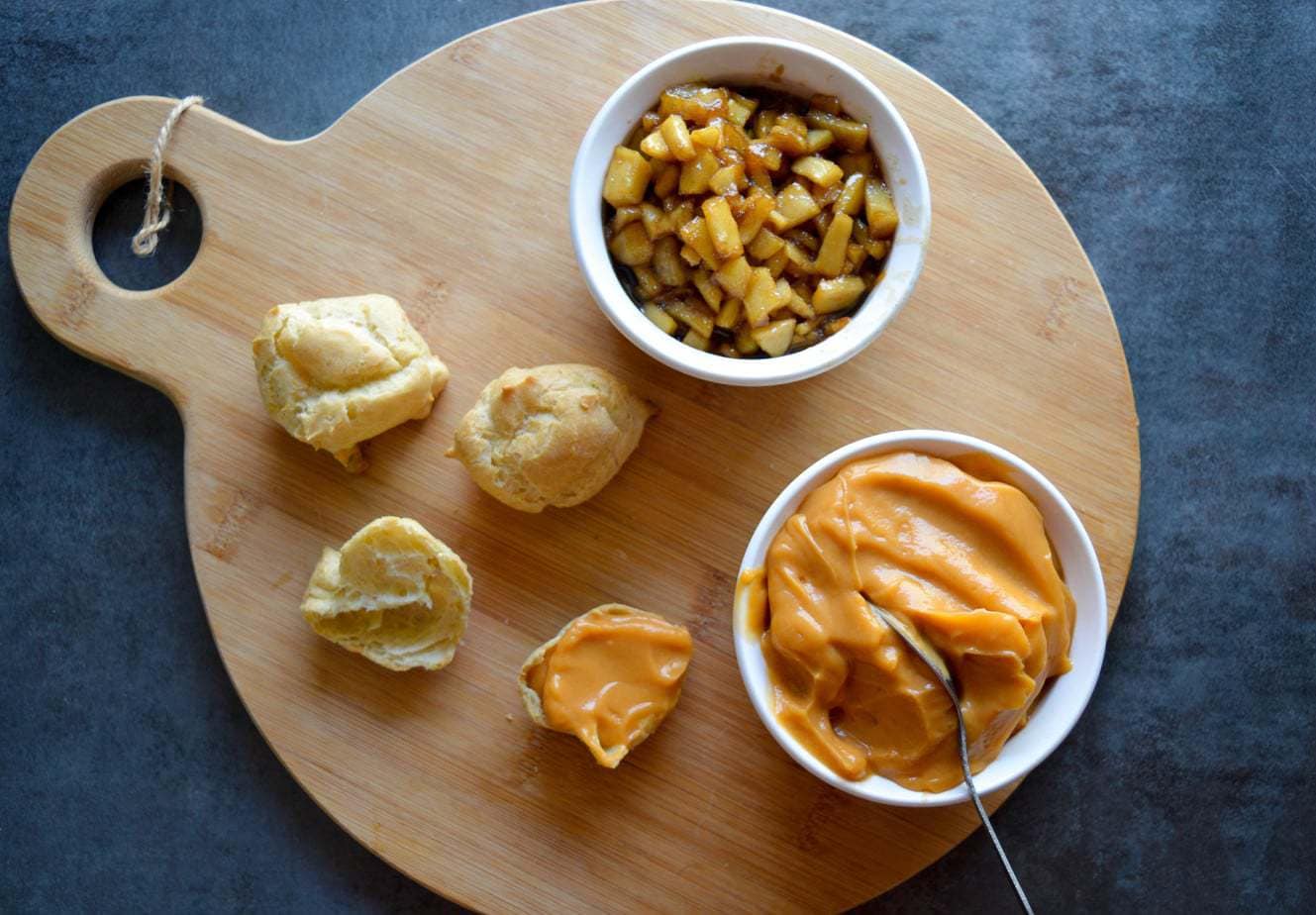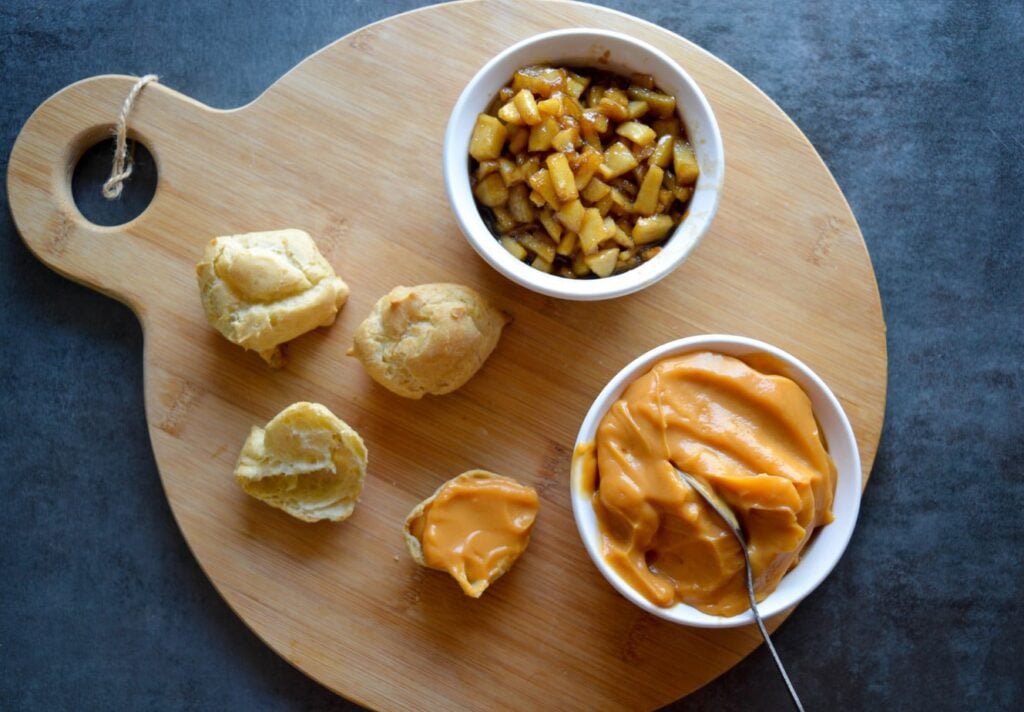 Parents, take over cutting the puffs, my older girls love to help cut, but this is one thing I was nervous with them cutting. Once you cut the puffs horizontally, add a spoon of the caramel pudding to one side of the puff. Next, layer a spoon of cinnamon apple over that, and finish it off by covering it with the other piece of the puff.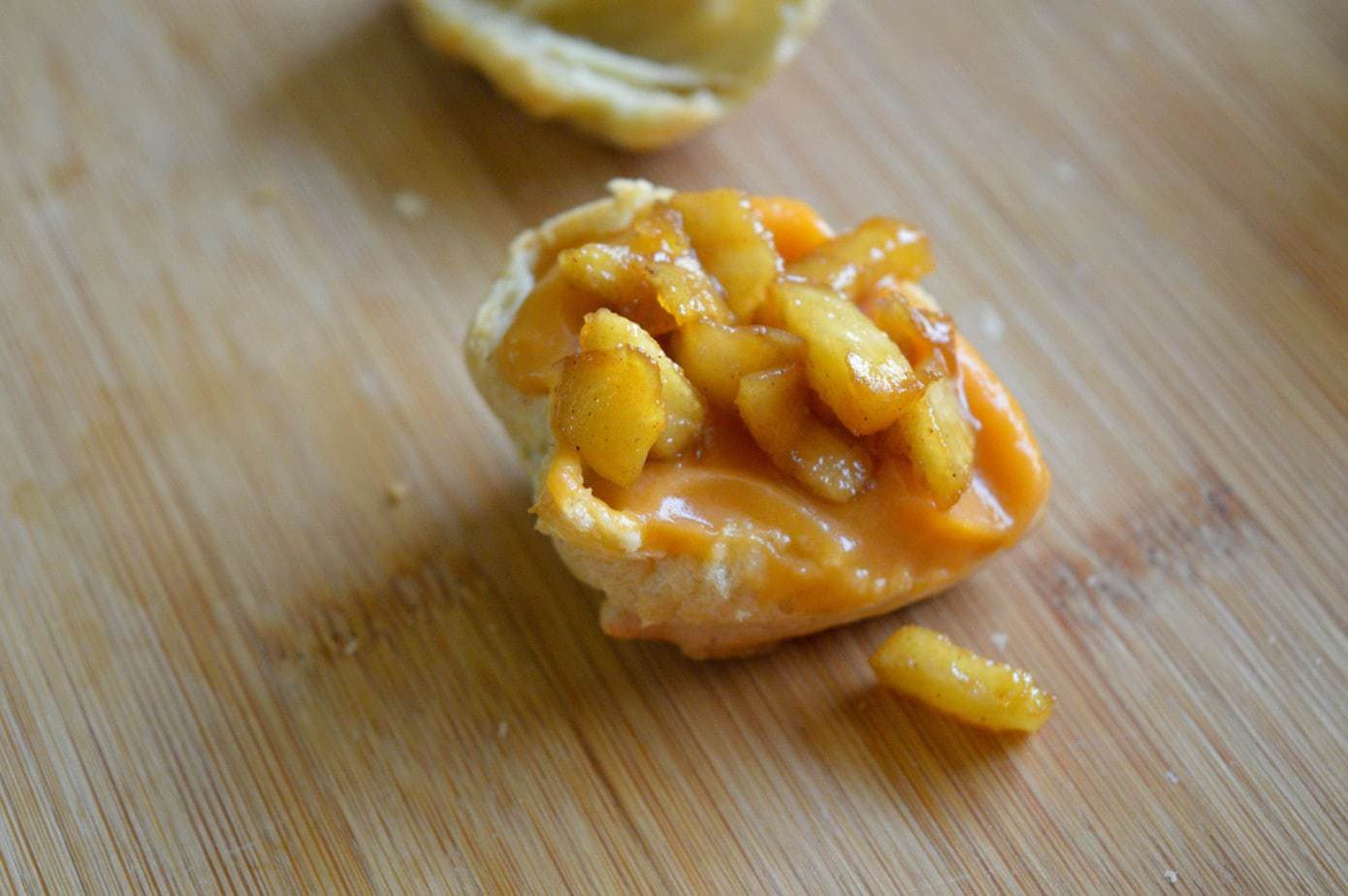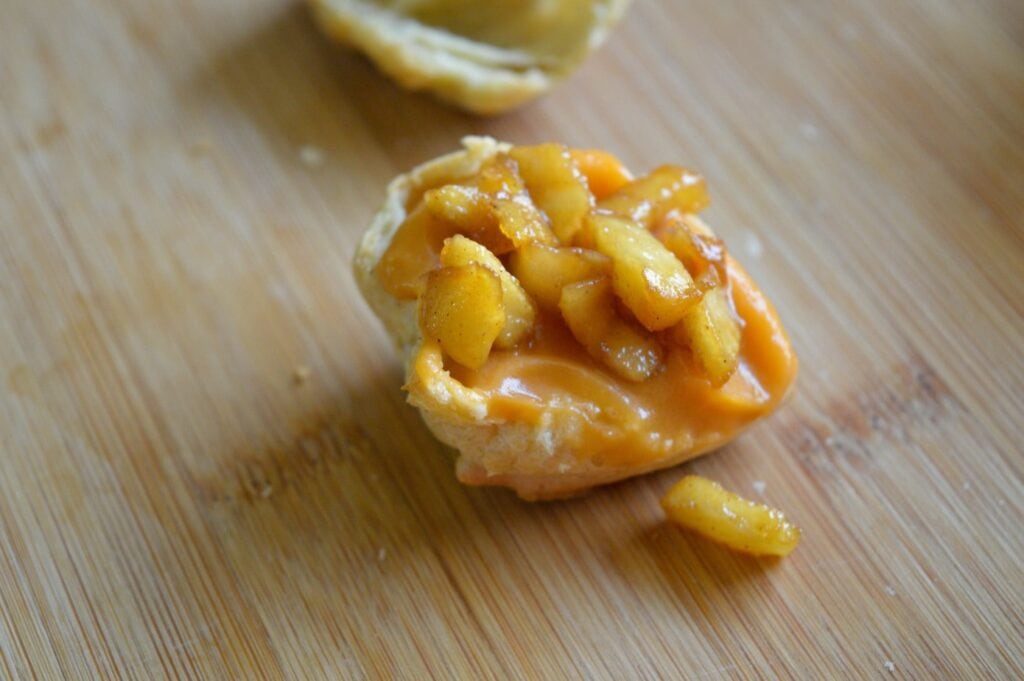 If you're feeling messy, have fun drizzling warm caramel ice cream topping over the pastry. Make this dessert the talk of the tea party, sprinkle some powdered sugar over it. I mean, I won't judge if you do both. Seriously, why didn't I do both? If you make this tasty caramel apple cream puff recipe, be sure to tag me #latinamommeals #latinamisfitrecipe. Don't forget to pin and subscribe to keep up with some more flavorful recipes and inspirational posts. As always, buen provecho.