This shop has been compensated by Collective Bias, Inc. and its advertiser. All opinions are mine alone. #ShopRiteFamilyMeals #RootedInFrontera #WholesomePantry
Unstuffed Taco Seasoned Chicken Enchilada Salad Bowls Recipe
This week we're going to be sharing a family favorite go to dinner on busy school nights. If you follow me on social media, you will know that my family and I just moved into a new house. After almost two weeks, the girls started school and man, they went in with their feet running!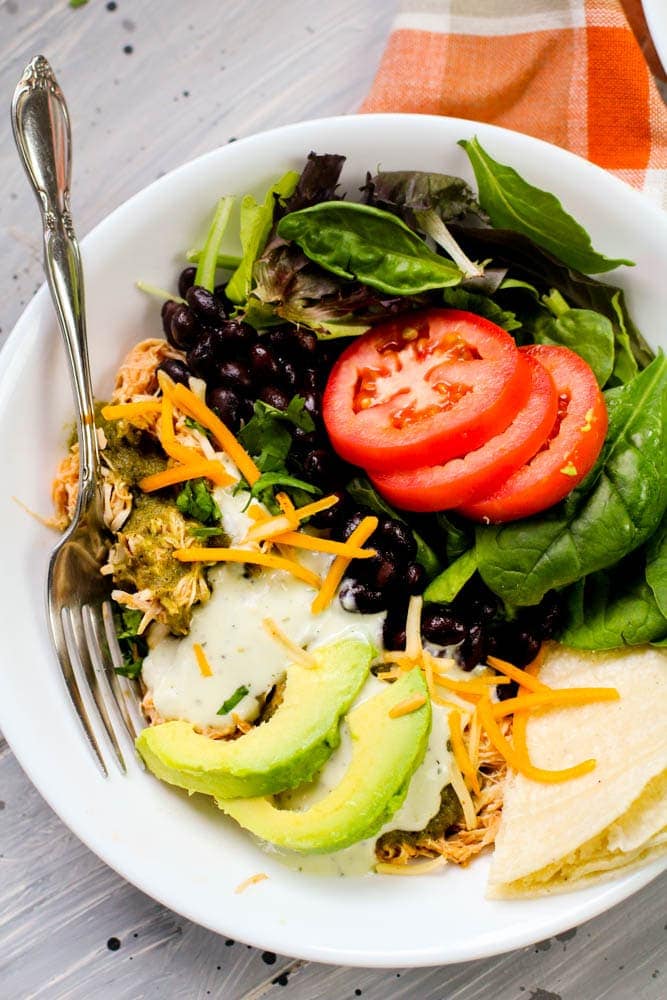 Before I go into how to make this tasty Taco Seasoned Chicken Enchilada Salad Bowl recipe, I want to share a few tips to help you get through the hustle and the bustle that comes with holidays, school activities, and general life.
5 Tips For Meal Planning Like A Boss
1- Create a budget. Before you dare look at a store or swipe a card, it's important to know how much you have. Figure out your monthly total for groceries, and then divide it by four to go shopping weekly. Also, a good train of thought, is to budget $100 per family member per month. This will vary by family size, location, and any dietary restrictions/lifestyle.
2- Shop your pantry. Typically, we have more than we realize. Create a master list of the items you have and try to make meals centered around that. Have dried beans and rice? Awesome, you're almost done planning one meal from your couch!
3- Browse local circulars online. The two main things I look at when comparing prices is produce and meat. ShopRite has an amazing website that makes creating lists and even online shopping (certain locations) easier for this mama of 7!
4- Create a master recipe index. This is where Pinterest is my friend. I create boards that are seasonal or meal specific (chicken, breakfast, casseroles), and can easily go from my list of on sale items and figure out what I need to get after doing a pantry inventory and having my produce and meat list written out. You'd be surprised at how creative you can become with less food. Also, this is the perfect time to get input from your family members. Ask them what their favorite recipes are, what they want to try out, and maybe what is something they'd be happy to see less of. (My kids ask for less rice, go figure!)
5- Choose a delivery service or store pickup. I admit, shopping with 5 kids is an easy way to automatically forget a few items and a great way to add in an easy $30 plus to the final bill. It's easier to go online, create a list, and either do store pick up or pay a small surcharge for delivery. It works mi gente, it works.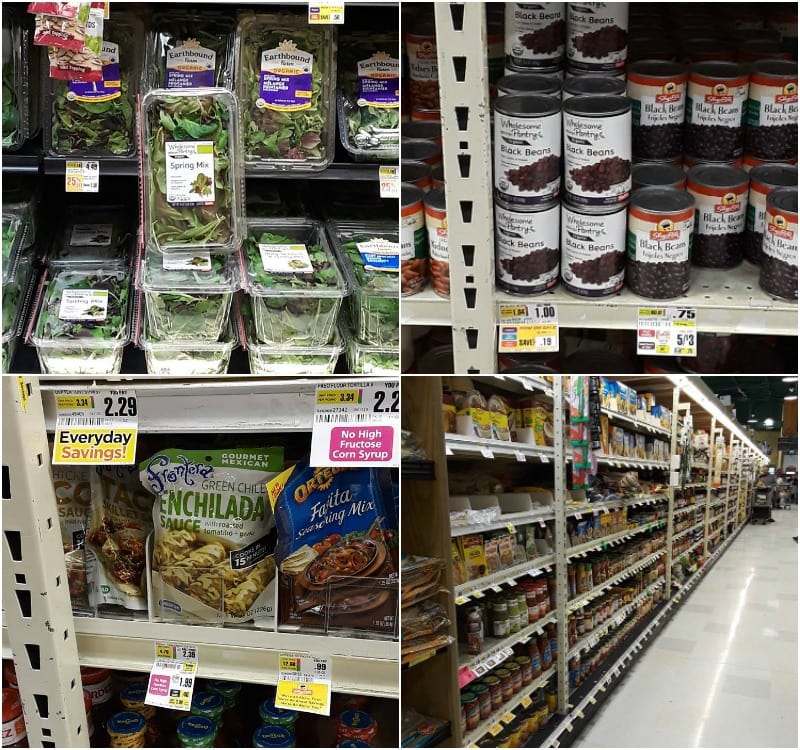 How To Make Taco Seasoned Chicken Enchilada Salad Bowls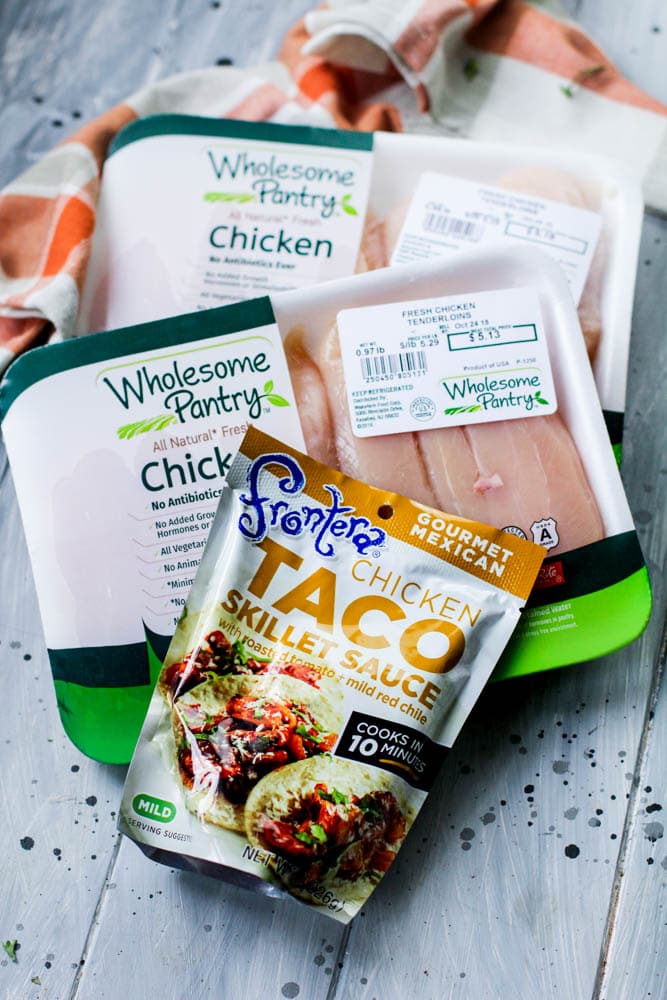 Using shortcuts when buying products makes the Latina in me uneasy. There are few brands I trust to make me feel like I've just purchased something that gives that authentic flavor of a homemade meal. Thankfully, I found Frontera at ShopRite and I am so happy to include their products on my meal plans as a pantry staple on hectic nights.
To make my chicken for the enchilada bowl, I choose to go ahead and use my Instant Pot. It cooks while my little ones rinse and chop the produce.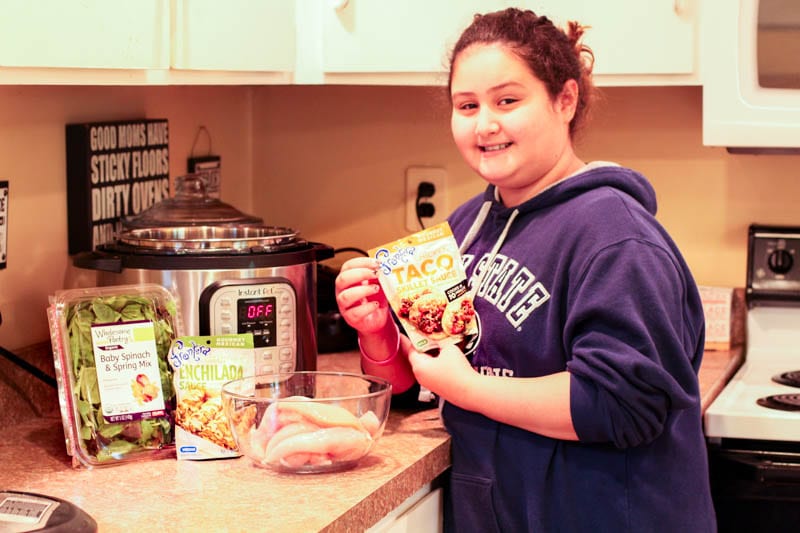 I like to add in a tablespoon of adobo seasoning and a package of Frontera Taco Sauce to the Instant Pot with the Wholesome Pantry boneless chicken I buy from ShopRite. I want to tell you a few reasons I'm loving that we have a local ShopRite near us that carries not only their own Wholesome Pantry products, but also Frontera products!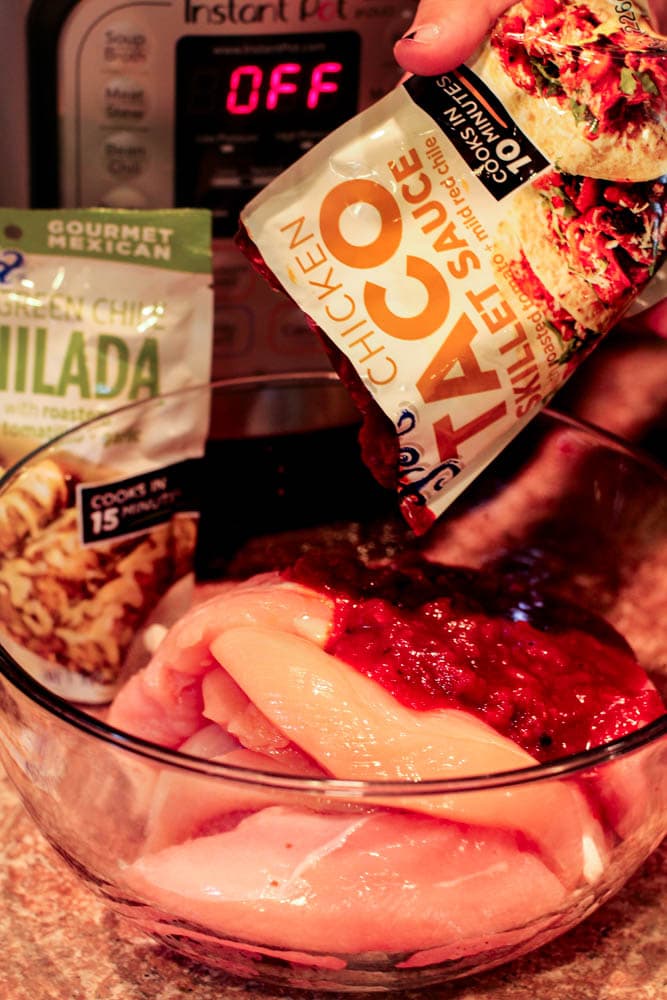 I like using Frontera because they take shortcuts: Frontera uses premium ingredients and time-honored cooking methods because that's the right way to do it. Frontera Foods bring authentic ingredients, flavors and recipes to your home. Their cooking sauces can be easily paired with a protein for a quick flavorful meal.
What I love about ShopRite's Wholesome Pantry line, is they removed 110 artificial ingredients and left only the good stuff. It's free from artificial flavors, colors and preservatives you can't pronounce. You could say it's made of, well… food. Food you can feel good about feeding your family.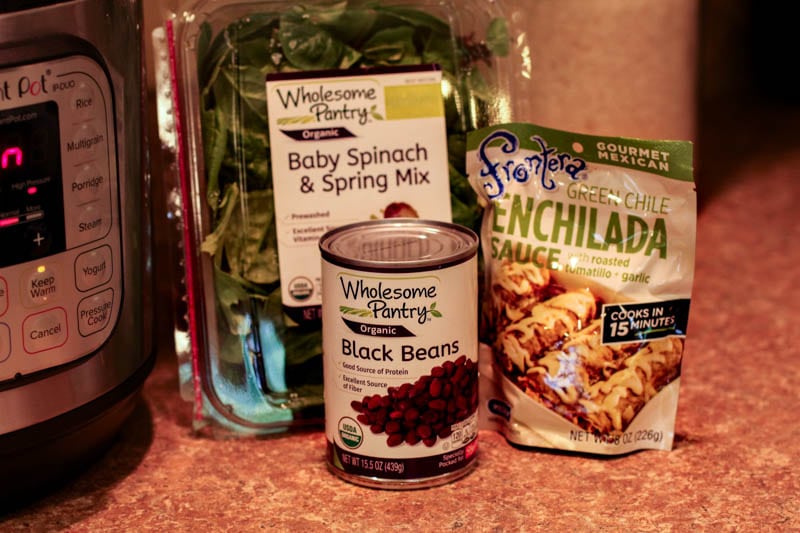 Back to the recipe!
I realize that having a large family is chaotic at best. I have limited time to engage one on one with the kids in a meaningful manner. Thankfully, we are able to bond over family meals. Now, I don't always have the time to set up a whole Latino Thanksgiving Style Feast. But I want to stay true to our cultures flavors.
This is when shortcuts come in! Salad bowls, pasta bowls, and anything you can throw into a bowl is a win win with our family and can be for yours too! Enchiladas don't usually have beans, but the Cubana in me (and this little girl) wanted black beans! Fiber for the win.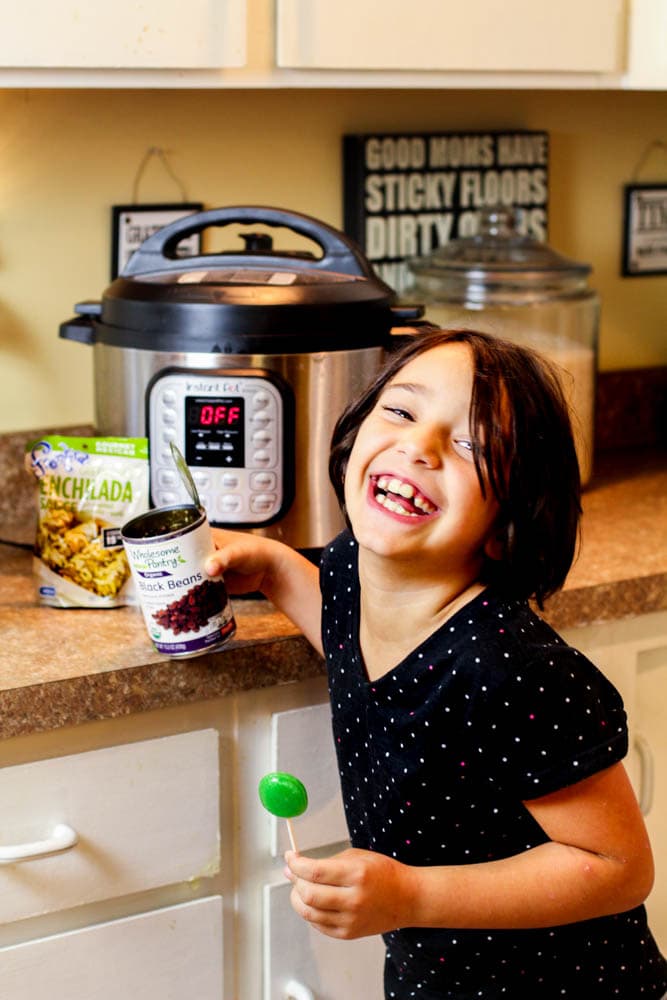 I love to cook from scratch, and when I do, I try to find the best quality products that are affordable. I'm happy that with ShopRite's Wholesome Pantry products I don't have to question the ingredients, or cringe at the price.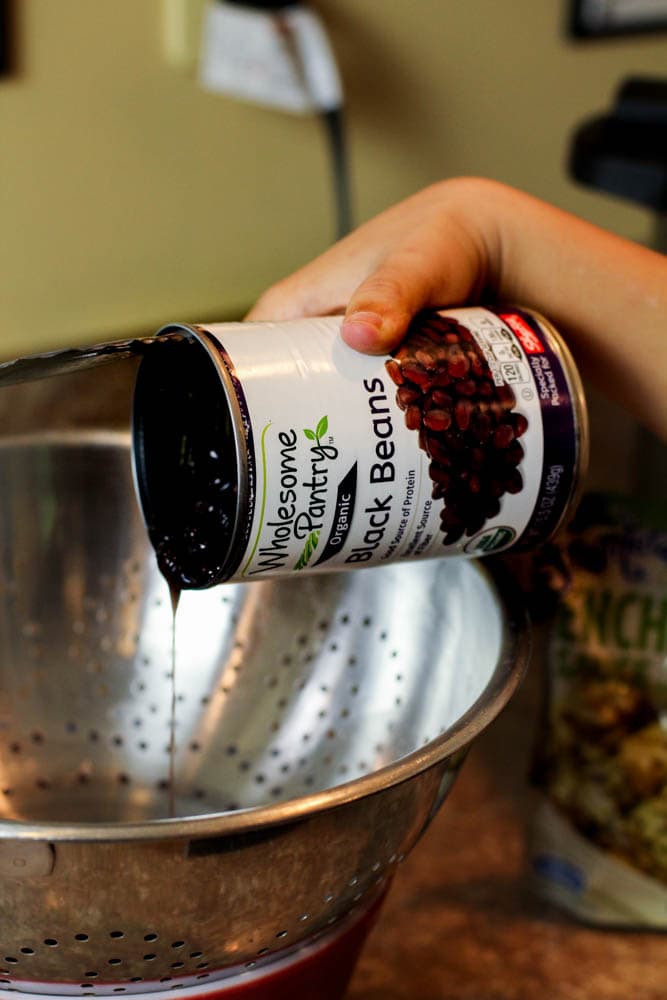 Now that the chicken is done, you can shred it.
How To Shred Taco Seasoned Boneless Chicken
Use two forks and shred it.
Use a hand mixer and shred it. (Our favorite way!)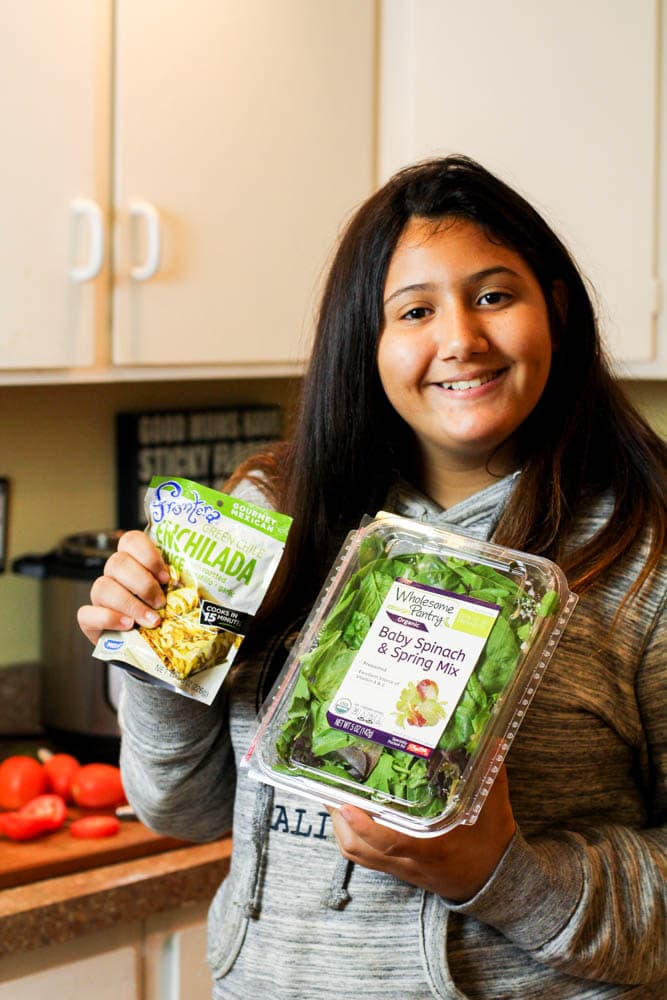 How To Make An Enchilada Chicken Bowl
Make a base- We're choosing salad, but you can use rice, quinoa etc.
Add a protein- We chose this yummy cilantro lime chicken, using Frontera's Cilantro Lime Sauce.
Build with toppings- Sour cream, cilantro, onions, shredded cheese, avocado, etc. The sky is the limit mi gente!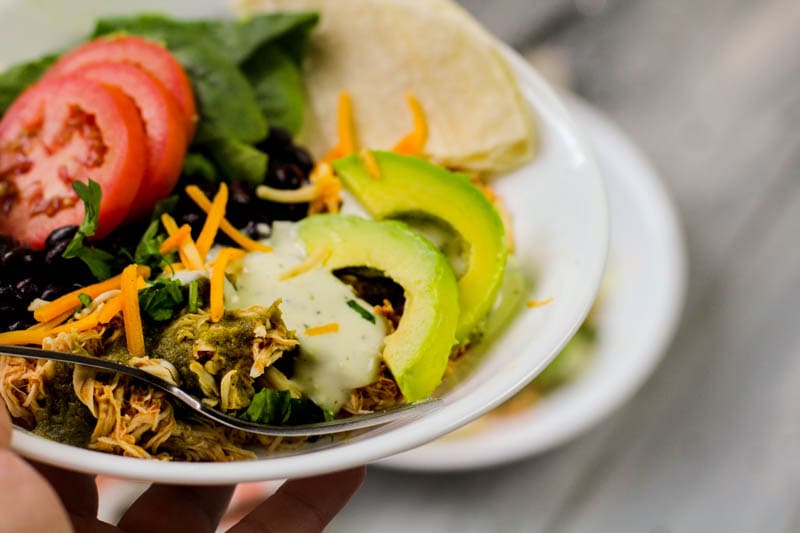 That's it mi gente! I really hope you enjoyed this recipe and a sneak peek of mi familia. See here for more Wholesome Pantry & Frontera inspiration from ShopRite and to go to your local ShopRite to get all of your ingredients for your next family meal. Buen provecho!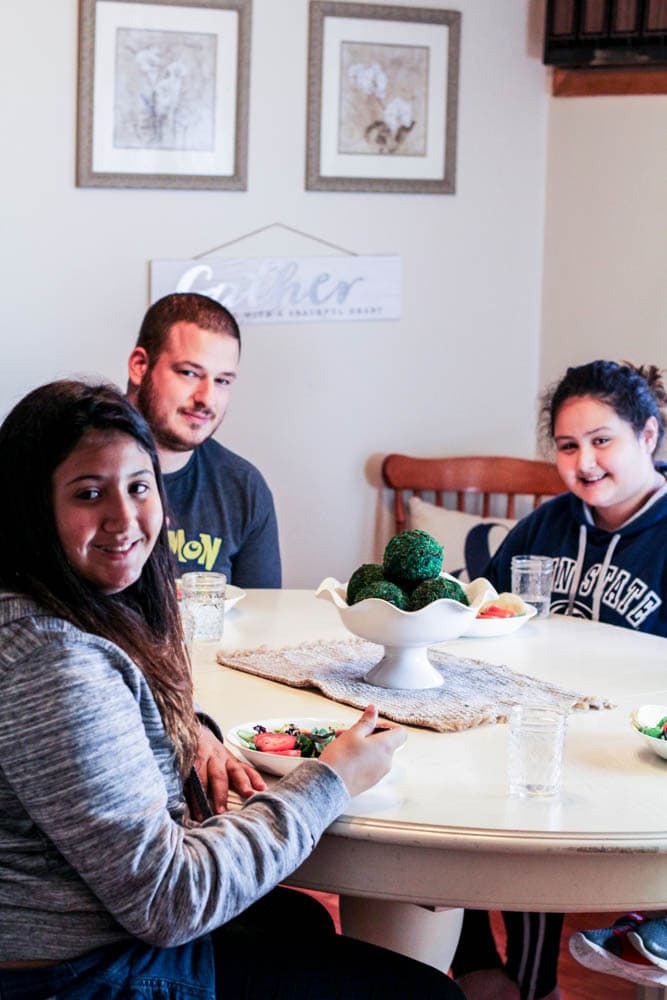 P.S Here's another image.... check out August. Can you tell how enthusiastic he is about the enchilada salad bowl?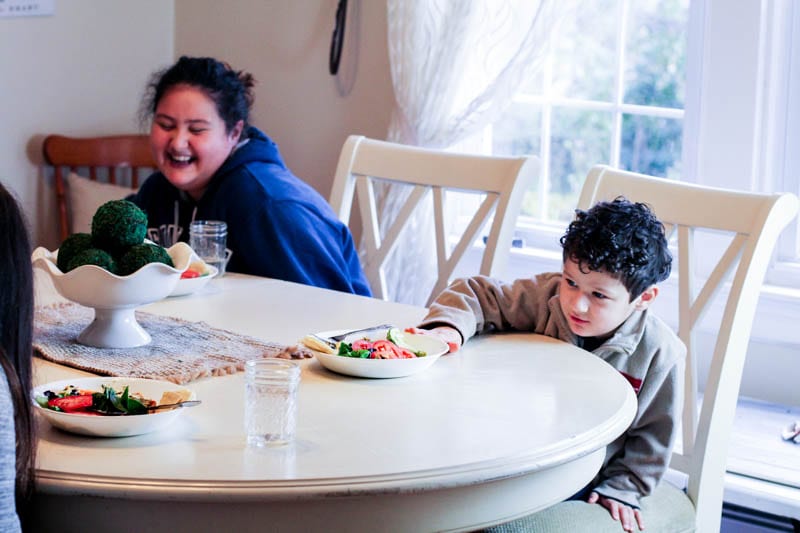 📖 Recipe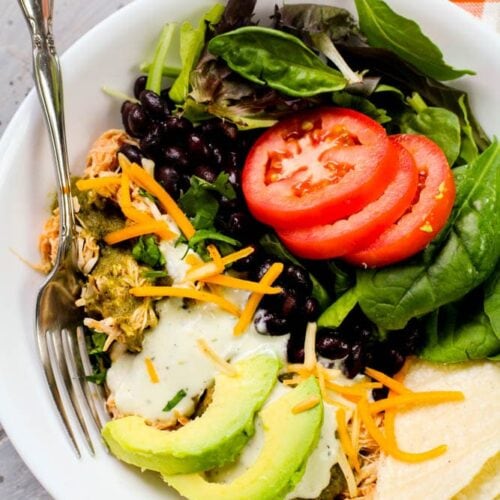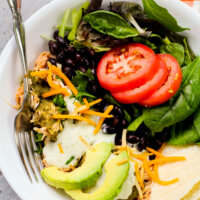 Chicken Enchilada Bowl
Taco meets enchilada in this quick -no fuss enchilada bowl!
Print
Pin
Rate
Ingredients
1

cup

of water

2

pounds

of boneless chicken

1

packet of Frontera taco seasoning sauce

lettuce

onions

avocado

sliced

black beans

drained

tomatoes

1

packet of Frontera enchilada seasoning sauce

shredded cheese
Instructions
To an Instant Pot add in water, chicken and taco seasoning sauce. Set high pressure manual to 20 minutes. Allow a quick release when done.

Shred chicken, and build your enchilada bowl with the remaining ingredients (to your liking).