This post is intended for an audience of adults age 18 and older. This shop has been compensated by Collective Bias, Inc. and its advertiser. All opinions are mine alone. #QuitWithSupport #CollectiveBias
Did you know that about 10% of Hispanics have been reported as cigarette smokers in the US in 2015?
Hola, mi gente! How are you doing? Today, I'm going to get a little real here on the blog. I have a confession to make. I'm a winner. When I put my head to something, I usually achieve it. But I have two obstacles I'm working hard to overcome. One is my weight, the other is smoking cessation. Don't worry, we're still supplying a recipe (skip to the bottom for the recipe). But I want to share that here at Latina Mom Meals, we have to stop and talk about deeper issues sometimes.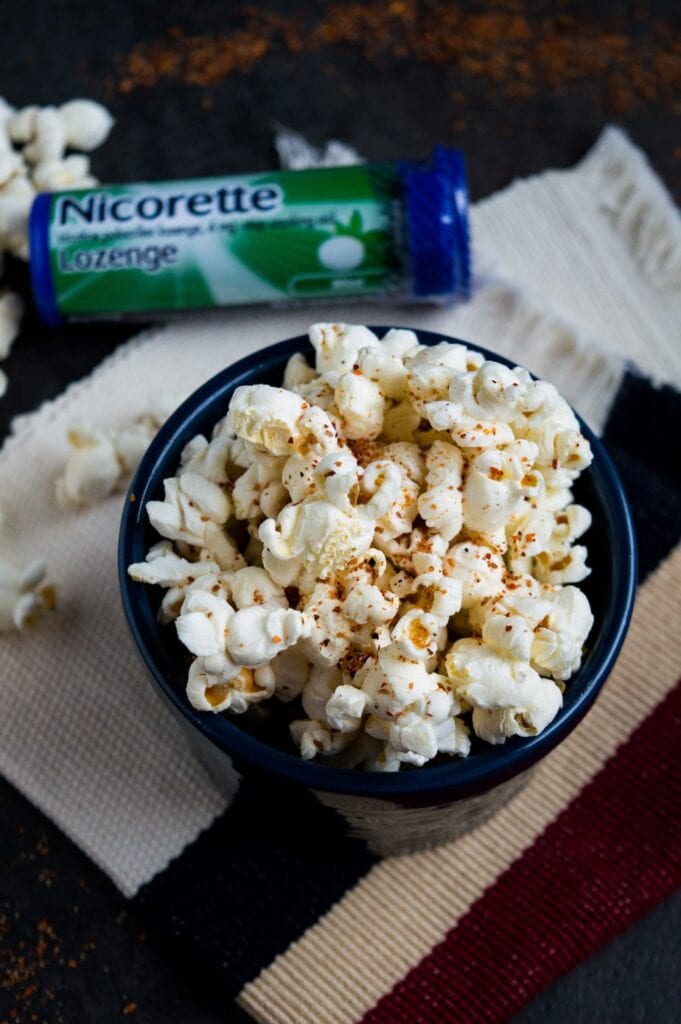 In America, Cuba is often pictured as a bald man with a large Cuban cigar, driving a classic baby blue taxi car, and Celia Cruz playing in the background. That's our heritage. We've grown accustomed to seeing Cubans smoking. It was no different in my household. Mi papa is still a smoker til this day, even my mom.
Like with most families, we follow in our parents footsteps. Thankfully my siblings and I are winners (when we put our heads to it). My brothers have won with overcoming their nicotine addictions and I know I can too with the help of the Nicorette® Lozenge.
Before I get into the how, I want to share my why. My why is what motivates me to get up each day and strive to win at life. You may or not be aware that I have a large family. Five kids! I was a statistic for many years, but through learning I've been able to win at overcoming obstacles and breaking through being labeled as a "statistic". I'm ready to be addiction free, and I want you to join me in ending this addiction to tobacco.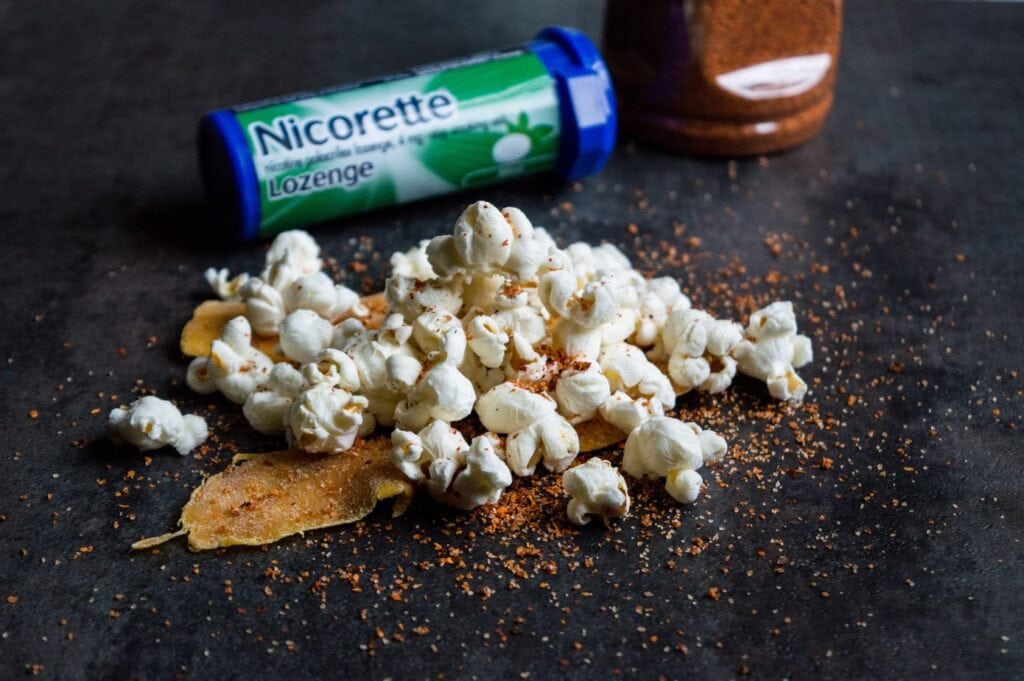 My why is to be the change in my family tree. I want to be healthier, stronger, faster, more active and around for a good 60+ years. I want to meet my great-great grandkids one day. Quitting smoking greatly increases those odds and makes me a winner.
Before you can make lifestyle changes, you need to know your why, and you need to realize sometimes you need help. To overcome addictions, like nicotine addiction, it's important to understand your triggers. For me, it's social smoking. Like mentioned above, in the Hispanic community, smoking is a trend, it's "cool". Instead of isolating myself, I'm going to arm myself to win. I'm doing this with the aide of the Nicorette® Lozenge. I feel like this is the best choice for me because the 4mg Nicorette® Lozenge triples your chances of quitting. It also delivers craving relief after it's dissolved and it comes in a mint flavor. I can throw one in and it should last for the 15 minutes. I'm surrounded by smokers on my daily "how are you doing neighbor" chats. It's designed for interested quitters who are looking for a lasting craving relief, so they can stay focused through their quit.
I'm also arming myself with a popcorn snack to keep on hand to keep my hands busy. (Another weird, only smokers can relate to thing.) For a between Nicorette® Lozenge healthy snack.
How To Use Nicorette Lozenge To Quit Smoking
First, you need to figure out which dosage you need. The 2mg or 4mg. The answer is easy, are you the kind of person that needs a cigarette within the first 30 minutes of waking? If this is you, then a 4mg Nicorette® Lozenge is recommended. If you're able to wait more than 30 minutes upon waking for a cigarette, then a 2mg Nicorette® Lozenge is what's recommended. Always read the label and follow label directions. More information on the Nicorette Lozenge can be found on the brand's website.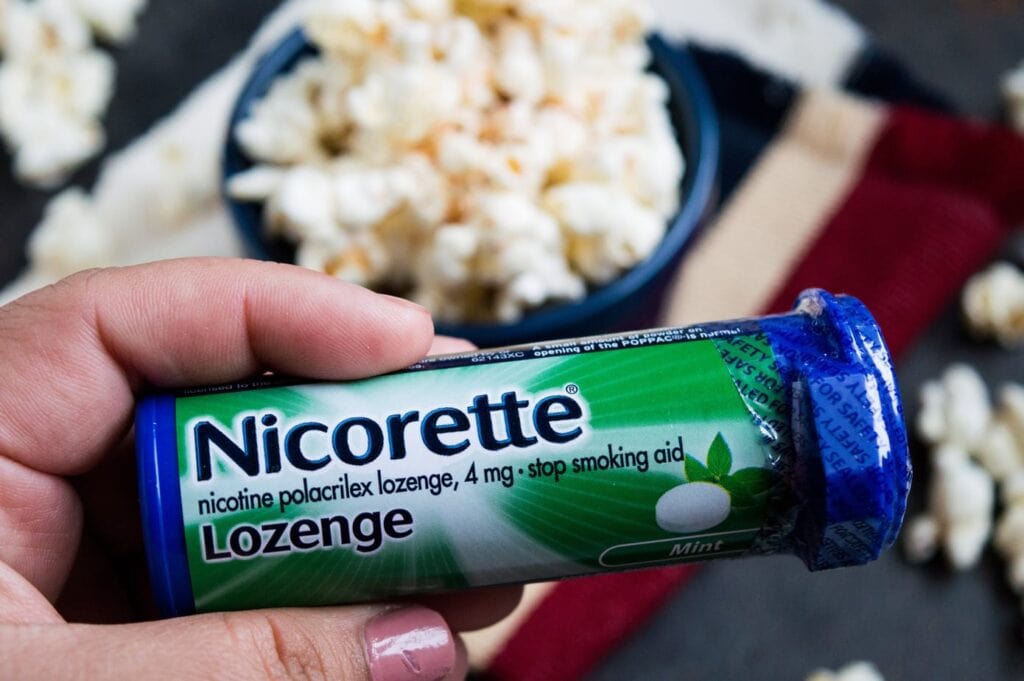 How Often Should I Take A Nicorette Lozenge?
It's recommended that for the weeks 1 through 6 you take a Nicorette® Lozenge every 1-2 hours. For weeks 7-9 you'd take one every 2-4 hours. And for weeks 10-12 you take one every 4-8 hours.
To improve your chances of quitting, use at least 9 lozenges per day for the first 6 weeks. Do not use more than 5 lozenges in 6 hours, or 20 lozenges per day.
Where Do I Buy Nicorette?
I purchased my Nicorette® Lozenge at CVS Pharmacy. For every box of Nicorette® or NicoDerm® CQ® purchased at CVS Pharmacy, GSK Consumer Healthcare will donate $1 to the American Lung Association's LUNG FORCE (up to $100,000).* Offer valid 10/29/17 – 12/2/17.
*Purchases made between 10/29/17 – 12/2/17, up to $100,000 donation amount. Promotion ends on 12/2/17 or at $100,000 goal, whichever comes first. Behavioral support program increases chances of success. Read and follow label directions. The American Lung Association does not endorse any product, device or service
November is Lung Cancer Awareness Month. GSK Consumer Healthcare is doing a phenomenal job with partnering with CVS Health, so if you're ready to purchase Nicorette® and quit smoking, help support the American Lung Association's LUNG FORCE by buying Nicorette at your local CVS Pharmacy.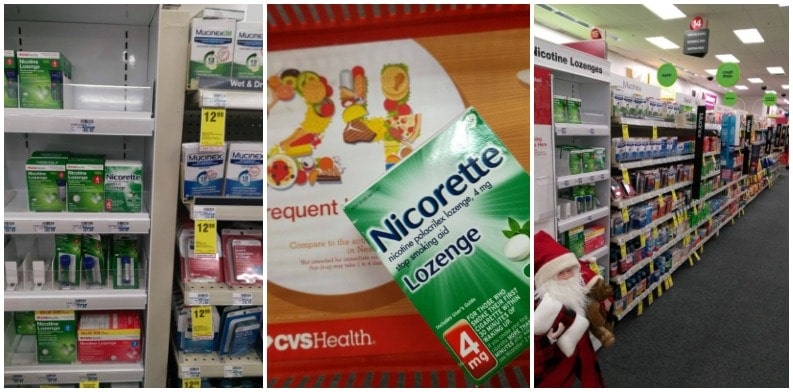 I located my Nicorette® Lozenge at the endcap of the aisle. You can also talk to a CVS MinuteClinic nurse practitioner, who can develop a personalized smoking cessation plan with you!
Now onto the recipe. 🙂 For a little healthy snack between doses, I recommend popcorn since it can be made before hand and seasoned to your liking. For today I went with a simple spicy popcorn recipe made with Mexican seasoning and a little bit of lime juice.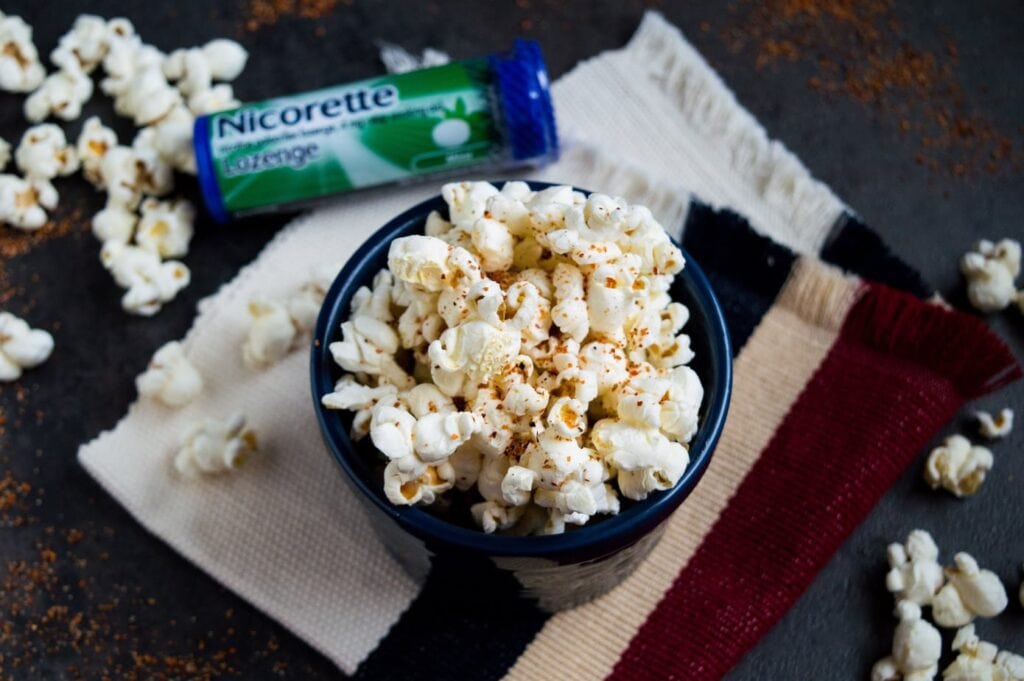 Here's the simple recipe:
Ingredients:
1 cup of fresh popped popcorn
1 teaspoon of Mexican seasoning with lime (or to your liking)
Directions:
In a bowl mix together ingredients. If desired, add in nuts or dried fruit (mango would work great).
Alright mi gente, that's all for today.
Last Updated on