This past year has been one of many transformations for me. Specifically, my thought process. A year ago, I had the same dreams as I do today, but my self-expectations only went as far as "what's for dinner". That was a year ago. Now, I find myself asking "What else can I do?". Those 5 words have changed my life. Those five words make you evaluate where you are currently, assesses your circumstance, and addresses the changes that need to occur in order to have to have a certain result. Basically, if you want to change your life, you have to change your mind. You need to set the bar high. The bar YOU decide upon, not the bar that's been set by your parents, spouse, or society. You are in charge of your life. Are you ready to break the cycle of having big dreams, but not stepping closer to them? Then it's time for you to take control, let go of excuses and start changing your own life.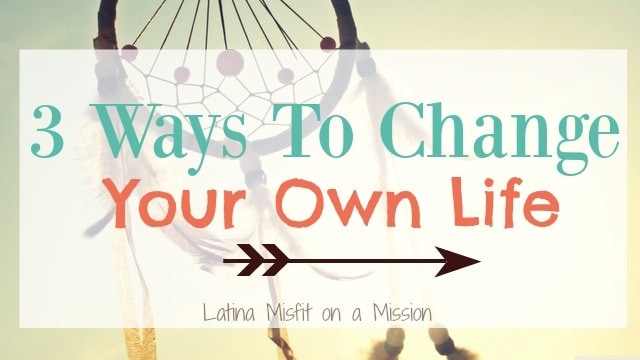 3 Forgotten Ways To Start Changing Your Own Life-
Have a goal:

This may sound like a no-brainer, but honestly, how thorough are your goals? I don't mean a "to do" list, I mean a detailed goal. For instance, I have a goal to become financially free. Here are some ways that I know I am meeting my expectations towards this goal-
I will be debt free by 30, of all student loans, car payments, and anything with interest attached (except mortgage). This is a time sensitive expectation. I have only 4 years to get here.

I have attained the advice from a financial adviser. I have had a couple of in-depth phone calls with a financial adviser, who has showed me exactly how much I'd have to pay monthly in order to become debt free by 30.

I have a detailed budget. This budget helps me spend only what I have, and not acquire further debt.

I am working on building passive and active income, to help me meet the goal within the decided upon time frame.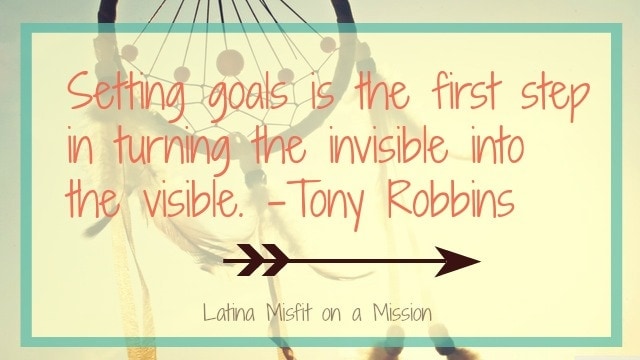 Learn to say no:

For every yes, you're saying to someone else, is a no you're telling yourself. If you're going to say yes, ask yourself, will this help me come closer to my own expectations? If a goal of yours is to become fit, than an invitation to a Zumba class or hike should be a yes. But if your goal is to study more and you only have a certain time within the day devoted to studying, saying no to babysitting your sister's kids (for the third time this week) should be a no. This is when being selfish is okay. No one, I repeat NO ONE is going to meet your expectation and pass you the bar. This is all you. It may not be comfortable. Believe me, I want to go out to eat, but I know it's not wise financially to go out each week for dinner. It's cheaper to make a copycat recipe at home.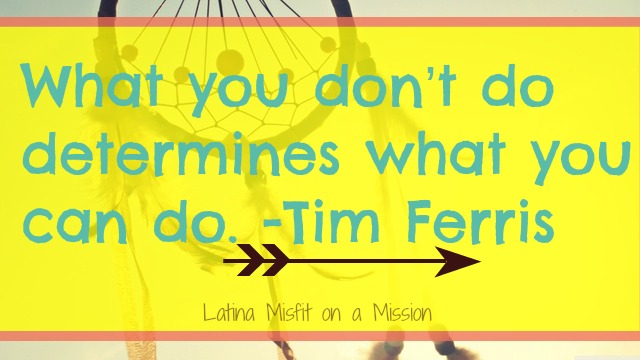 3. Learn to say yes: I know, I know. I just finished telling you to learn how to say no. But that no was more towards outside influences. This yes, is to yourself. Do you know what an affirmation is? I recently took a class from The Positive Mom, it's called Stepping Into Balance. That class is what started this journey I am now on. I learned what my true top 5 passions are. Now, the only things I say yes to are the things that are aligned with my passions. You have to only say yes to opportunities that will draw you closer to your goals. Here are some things to say yes to-
Daily affirmations- Stand in the mirror and tell yourself you are meeting this expectation. That you are wise, full of energy, deserving, beautiful and are going to achieve it. Say it EVERY morning. Repeat it, until you believe it, then say it one more time.

Opportunities- You're surrounded with opportunities to meet your expectations. You just have to look. I'm sure you have great connections on Facebook, if not, join some groups with like minded people. Surrounding yourself with others that have the same dreams and goals, will cause a ripple effect. Don't stop there, pick up a book, listen to a podcast and create a dream board. These are all fantastic ways to start thinking differently and more positively.  I have to say 'The Alchemist' by Paulo Cohelo is a FANTASTIC read, definitely teaches you the importance of time sensitive goals.

Your health- Health is wealth. I'm finally coming to the realization, that it does not matter how financially free I am if my health stays where it is at. With a better body, comes a better mind. Assess your health. Are there changes that need to be made? If so, make them. It's not an overnight success, but it begins with one day of saying yes. Perhaps yes to more water, or yes to physical activity is due.
Are you ready to start changing your life? Remember, have a vision. Picture the result you want, picture it until it seems like a memory. So vivid and so detailed that you can almost feel the surroundings. Make yourself desire that goal in such a way that you're able to say no without reservation, and say yes without shame. As you work out to better health, use that vision to keep you going, one more lap or one more mile. This is yours. That dream, that goal, that vision. No one can steal it from you, or stop you from attaining it. The only person standing in your way from overcoming a cycle or circumstance is yourself. So decide, are you meeting your own expectations?