This post may contain affiliate links, meaning I could make money when you purchase through them (at no additional cost to you).
This shop has been compensated by Collective Bias, Inc. and its advertiser. All opinions are mine alone. #KingOfFlavor #CollectiveBias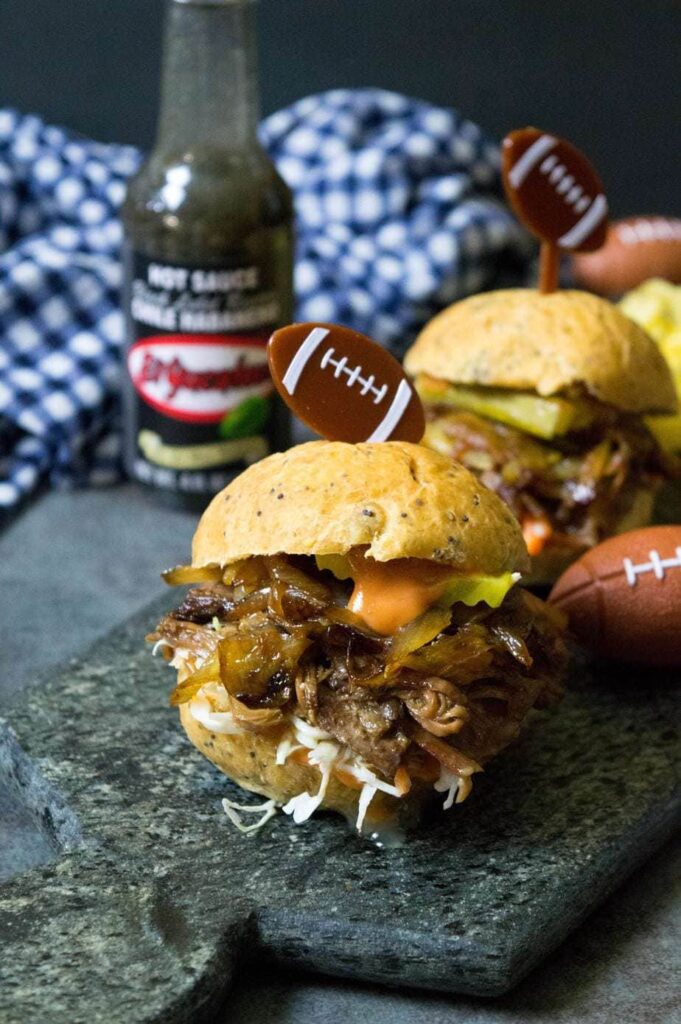 Football season is in full force right now. Living in Philadelphia, I see that some people go crazy with the big bird over here. Growing up, my father was more interested in chess and history documentaries. Pero, the dating world introduced me to some fanatics that love the big blue team. With that being said, I love food and throwing little fiestas, so the big game is a perfect time to whip up these spicy Cuban BBQ beef sliders that were a breeze to make in the slow cooker.
I must admit, using El Yucateco's® Black Label Reserve hot sauce is what made this recipe. The meat has a smoky taste that honestly only comes from an open flame. This distinct flavor comes from the hand picked, fire-roasted habanero peppers. El Yucateco® is #1 authentic habanero hot sauce, and for a good reason, their sauce is bangin'.
El Yucateco® is giving entrants the chance to win one-of-a-kind tailgating and homegating packages and MORE!
#KingOfFlavorSweepstakes (Super Bowl)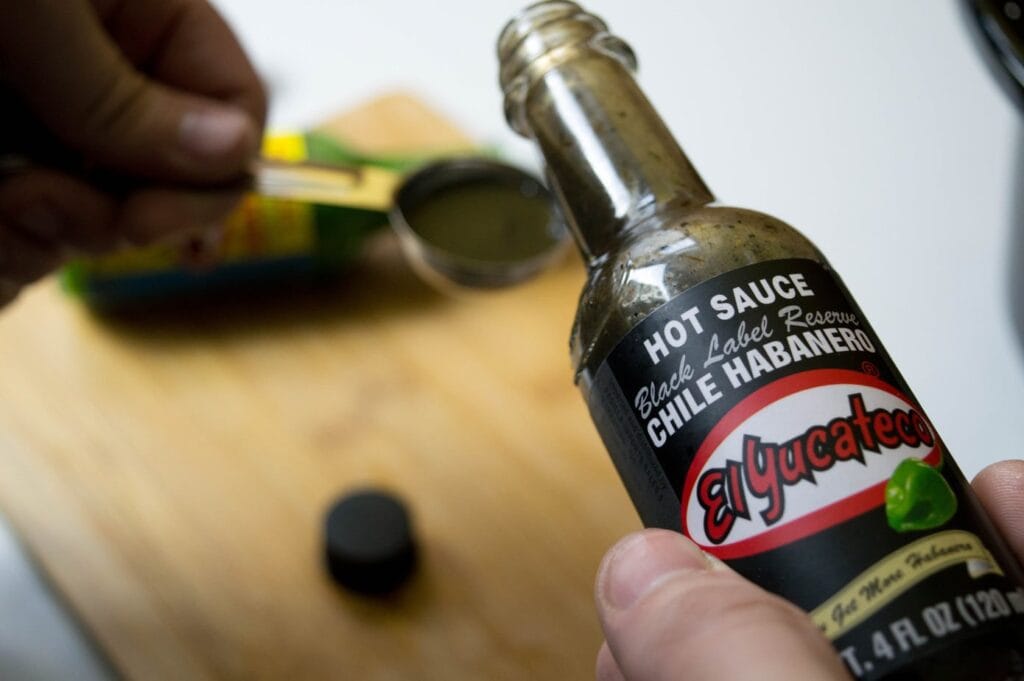 How To Make Easy Cuban BBQ Beef Sauce
Have you ever cooked with hot sauce before? I don't know about you, but I'm a wuss picky about hot sauce. There has to be a delicate balance of heat and flavor, and El Yucateco® knows how to create that balance. After adding in the hot sauce, do yourself a favor and look at your measuring spoon. Do you see that? That's a fingerprint of what's inside. It's seriously flavorful!
Have you ever had Cuban BBQ sauce? Mi madre introduced it to me about a year ago. I was instantly hooked! It is so simple and seriously, can be eaten various ways. It's made with butter and soy sauce, que facil. It was a toss between the Black Label Reserve and the Salsa Picante. I'd say I made the right choice, the smokiness is right for this slider.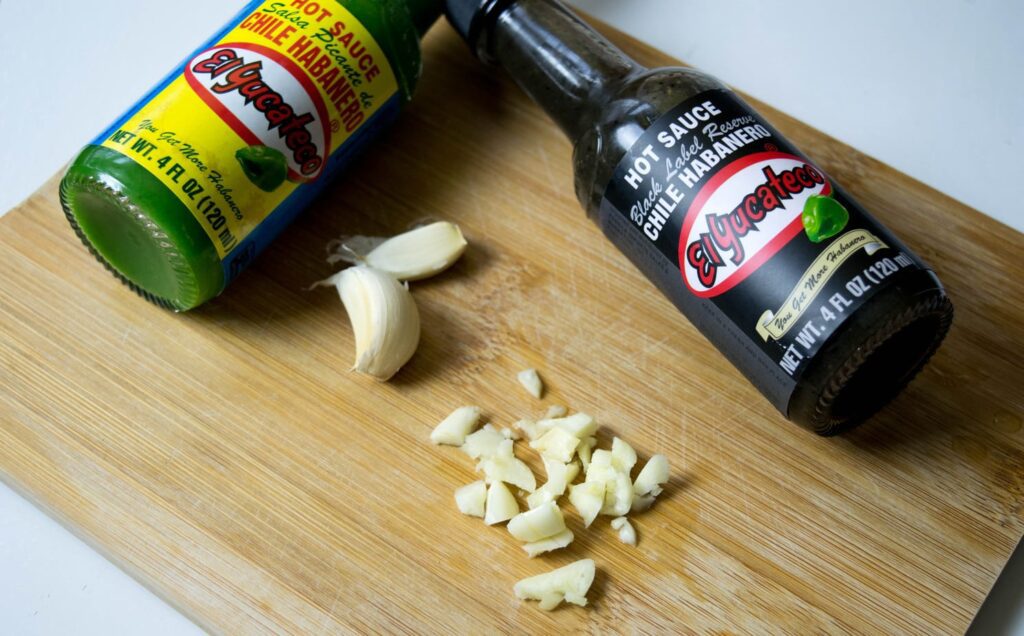 I've only made it with chicken before, so I was super excited to make this recipe. I knew I wanted to elevate the Cuban BBQ sauce to really compliment the beef, so I added in freshly minced garlic and salsa picante. But seriously, how easy is this? Soy sauce, butter, garlic, hot sauce. Come on now! Oh, and the sauce, the sauce! Ay ya yi, save the sauce. It's perfect to dip in your wings or other sandwiches too.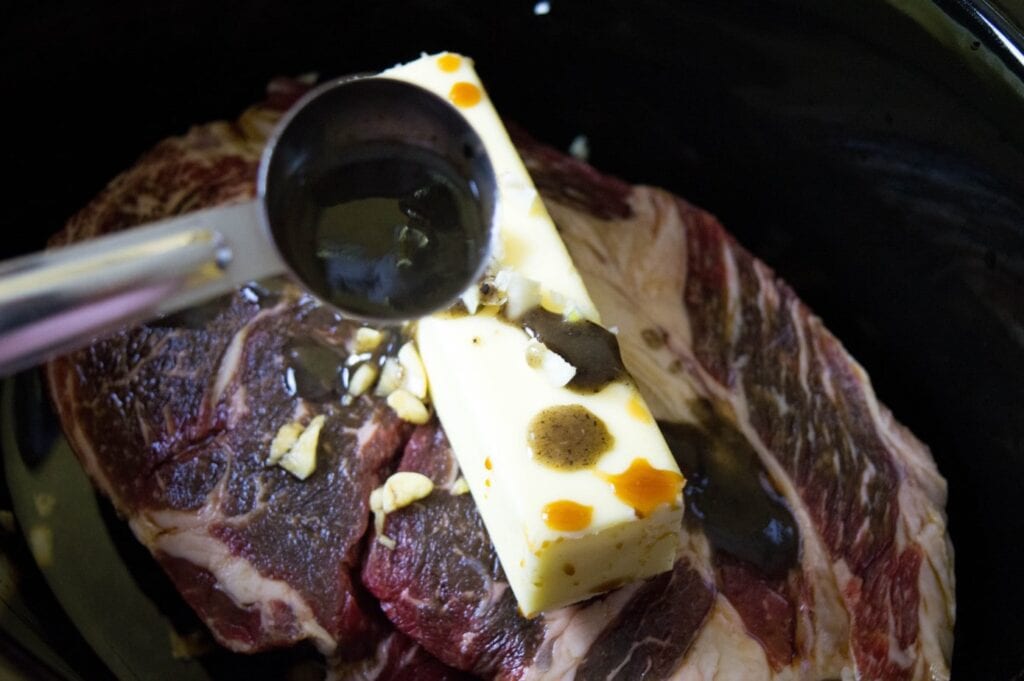 Have you ever looked for a certain hot sauce in the supermarket before? Are you just as shocked as I am by how difficult it can be? Unlike ketchup, hot sauce is all over the place. Well, if you're going to Walmart for your El Yucateco® hot sauce, look in aisle 11, where the ketchup is, but in the Hispanic section. You can also find it at almost any supermarket's Hispanic aisle.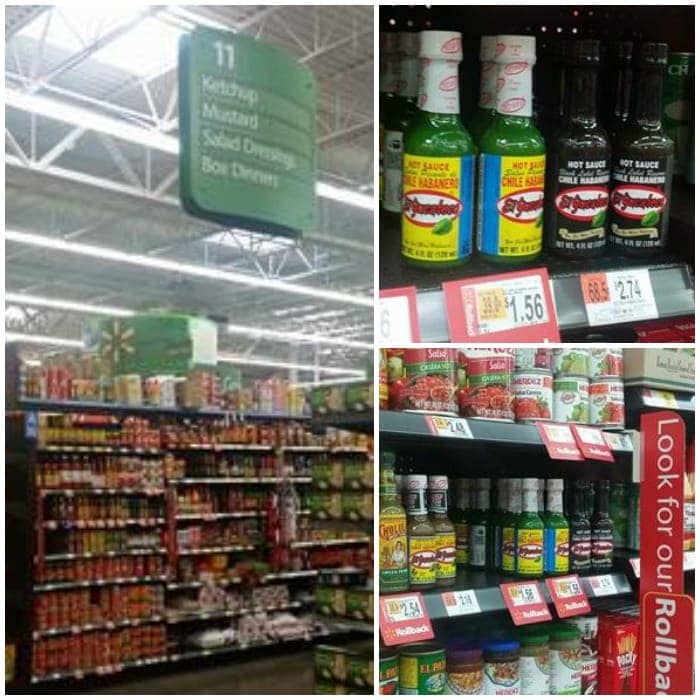 Now that your beef is cooked and shredded, it's time to assemble your spicy Cuban BBQ beef slider.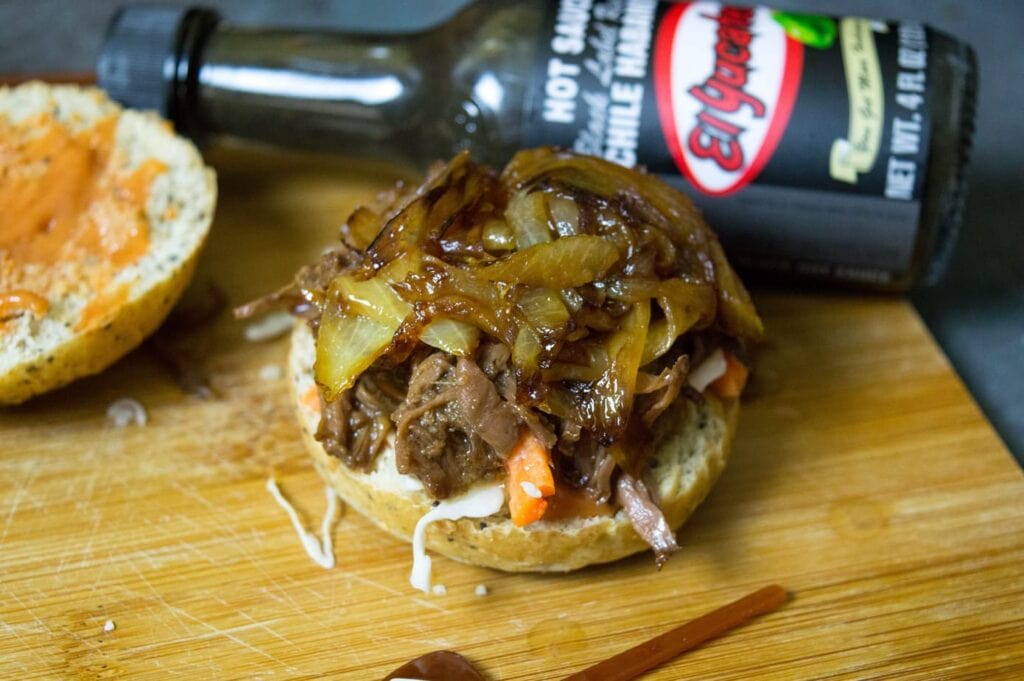 How To Assemble A Cuban BBQ Beef Slider
I used small whole grain rolls (found it on clearance, can I get a woot woot). I spread a thin layer of homemade ketchup mayonnaise sauce (recipe below), shredded cabbage and carrots, a generous amount of Cuban BBQ beef, sweet caramelized onions, a thin slice of pickle, another layer of ketchup mayonnaise on the top half on the bun, and I closed the sandwich and for extra support, I add a fun football toothpick that I picked up at Party City (after going to a few retail shops).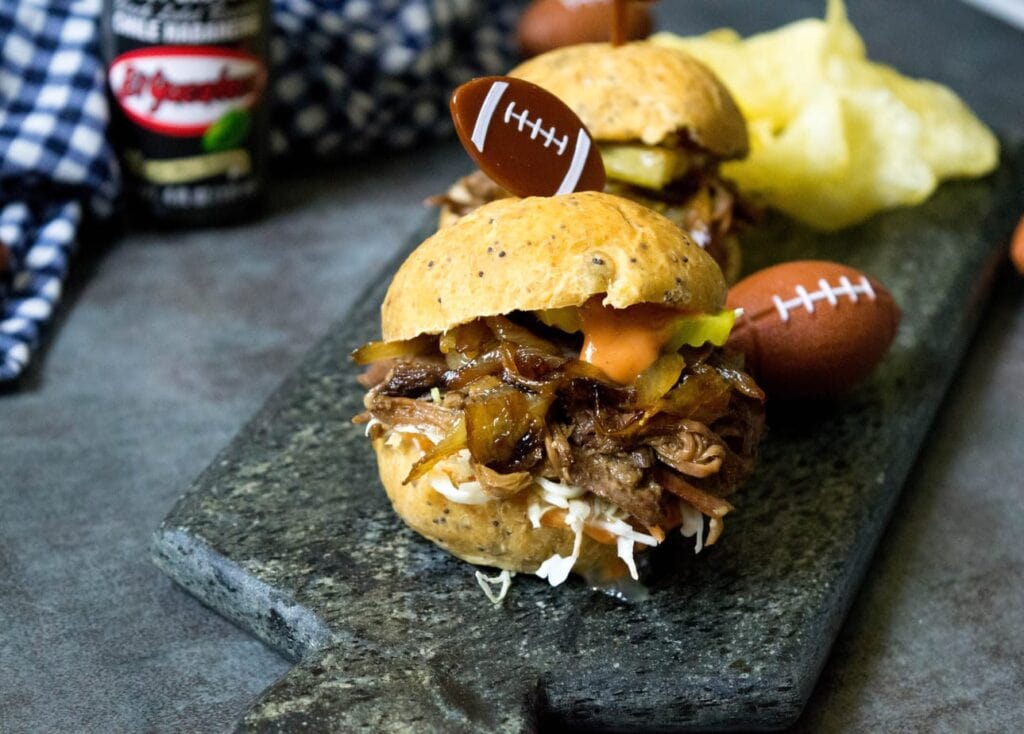 I was skeptical when I made this slider, I mean, there's no cheese and so many ingredients (not that many Neyssa). But I assure you, this slider is the slider  you need in your arsenal of best game day slider recipes. The caramelized onions gives sweetness to go with the smoky heat from the hot sauce, and the cabbage and pickle give the perfect amount of crunch.
Earlier I mentioned being surrounded by crazies in Philadelphia, well, on Sundays I know the game is on because my neighbor (I live in a townhouse), gets passionate and you can hear the shouts every time there's a touchdown. I should take some over to them, and another bottle of El Yucateco's® Black Label Reserve. This flavorful goodness is too much to keep to myself.
If you like this recipe, you're going to love my Cuban Sandwich Sliders . Be sure to subscribe to keep up with upcoming recipes, and as always buen provecho!
Be sure to pin this on Pinterest!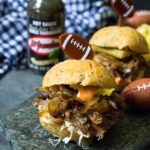 Slow Cooker Spicy Cuban BBQ Beef Sliders
Easy and full of amazing Cuban flavors, this spicy Cuban BBQ slider is perfect for dinner!
Ingredients
4

pounds

beef roast

2-4

tablespoons

of El Yucateco Black Label Reserve hot sauce

1

stick of salted butter

1

cup

low sodium soy sauce

3

garlic cloves

minced

1/4

cup

ketchup mayonnaise sauce

1/4 cup of ketchup, 1 tablespoon of mayonnaise, mix together

2-3

cups

of caramelized onions

thin pickles

2-3

cups

of shredded cabbage and carrots mixture

12-16

whole grain rolls
Instructions
In a slow cooker, add in beef, hot sauce, butter, soy sauce and garlic. Cook on high for 4-5 hours or low for 6-8 hours. Shred beef once cooked.

Assemble sliders by slicing rolls in half, horizontally. Adding a thin layer to both halves of the roll. Sprinkle a tablespoon of cabbage mixture. Add a generous 2 tablespoons of meat mixture, then 1 tablespoon of caramelized onions, then a pickle, and close the slider. Secure the slider with a toothpick and serve.