Looking for ways to change up the school snack you send with your child each day? Has she complained about the rotation of oranges, apples, bananas and crackers? I remember when my second born, Yaya was in kindergarten, each morning she would cheerfully remind me to not forget to put her snack into her backpack. As a mom with four young kids, I wanted quick and easy, and healthy. Apples, bananas, and crackers were my go to. But now I know about Pinterest, haha! Looking for something quick, easy and cheap to put into your child's backpack for snack time at school? Here's 1o backpack nut-free approved snack ideas.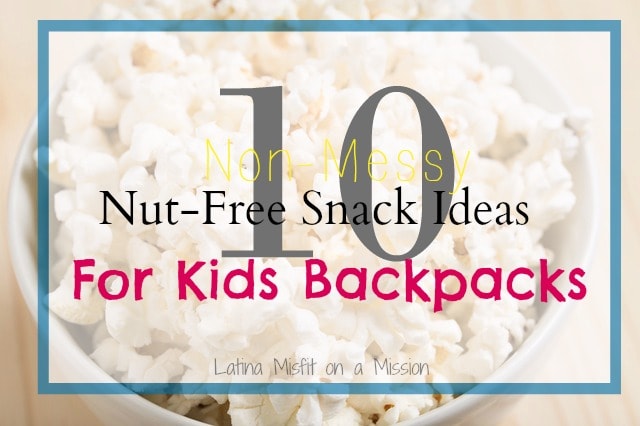 10 addictive nut-free backpack approved snack ideas for kids at school
The sky is the limit when it comes to snacks. In order to make a snack backpack friendly, just make sure it's not something that spoils easily. There are tons of cool, sleek reusable containers you can get to give the snacks more protection as well.
I have to make my daughters the unicorn popcorn, I know my oldest Nat will have a blast eating them haha. Just be mindful of the ingredients you send with your child. Go nut-free to be safe and maybe pack a baby wipe or two into a little Ziploc bag so they can clean their fingers and mouth after.